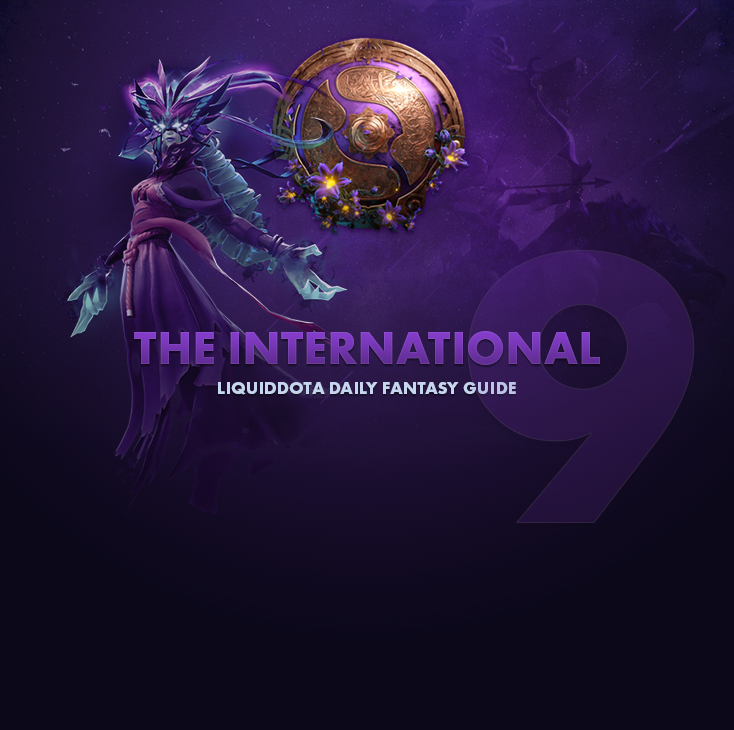 Main Stage Day 3 Recommendations
Hopefully everyone took our advice and played Dy yesterday. It was the first time we said you HAD to play a certain player, and boy did it pay off. So if you're not one of those, maybe trust us from now on?

Also, note that submissions for fantasy close one hour before the first game of the day. Someone that's definitely not the author of this article fell into that trap yesterday.
Teams
All matched tomorrow have the potential to go long. While some of the matchups on day one and two felt a bit.. lopsided, we don't see that happening on day three. Again, use your judgment. You want to pinpoint the matches you think will go the longest, that's how you'll get most of your fantasy points.
Cores
Paparazi — YawaR — Ame — Arteezy
Right off the bet we're recommending two players from the same game: Paparazi and Ame. Well, there's a reason for that. We expect the two Chinese giants to really swing at each other and that tends to lead to longer matches. We can't say for sure who's gonna win, though, so that might have to affect your call. That being said, Paparazi scores higher than Ame in every category, so might be worth picking him over Ame. If you decide this is a good game to bet on.

Second on the list is YawaR who had a... less than stellar day on day 3. He only scored 14.9 points (without bonuses) which was the second-lowest score for a core. Only his teammate Sneyking scored lower. Tomorrow should be a better day for him, though, as he'll go up against Infamous. Infamous' playstyle is extremely aggressive and YawaR is one of the cores with the highest kill score, so if Newbee can deflect Infamous, your fantasy score should go through the roof!

Last, but definitely not least, is Arteezy. He'll be going up against OG tomorrow and we all know that grudge-matches means no one wants to call GG. He hasn't scored extremely high in any category but look for cards with Tower Kills and Kills bonuses on them, as those are his two highest-scoring categories (on average).
Midlaners
SumaiL — Somnus — Ori
SumaiL continues to have a great tournament. Yesterday he was on top of the scoreboard for mids, again. And with the matchup he has, we don't really see a reason to play anyone else. The games should, as we said in the Arteezy section, go long.

Now in case you don't have a SumaiL card: first of all, poor bastard. Second of all: look towards VG vs. PSG.LGD and pick Somnus or Ori. The two are close (~0.5 pts on average) so here bonuses will have to make your decision. What's interesting is that their highest scores are both in the same category:Kills and Tower Kills. So whoever has the best bonus there, go with that player. If you can't get SumaiL. Seriously, get SumaiL.
Support
Dy — Fly — pieliedie — xNova
Dy = instalock. There's no other way to say it. The dude has scored highest, in the support category, every single day he has had a chance to. Pick Dy. Thank me later.

As for someone to compliment Dy, that's a tougher call. Fly and pieliedie are both within 0.8 of a point between each other on average and xNova isn't too far behind. So again, time to look at bonuses. I'm not going to mention the "Wards Placed" bonus as that's the highest every support has. But the second-highest, for all three, are stuns. So you're primarily looking for Wards Placed bonuses and after that a Stun bonus. If you have one card with both, for any of these three, that's your card!

Best of luck tomorrow!