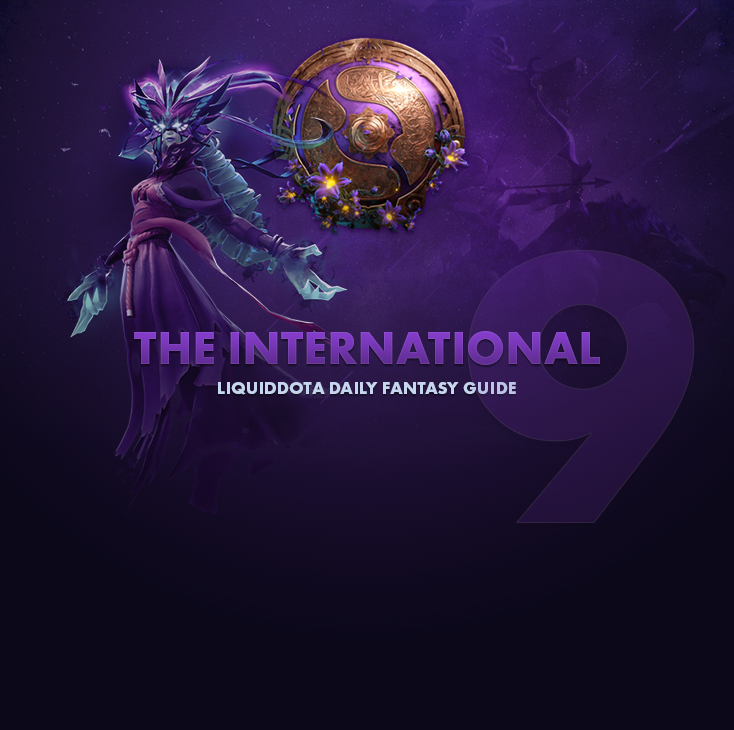 Main Stage Day 2 Recommendations
Hopefully everyone took our advice and played Dy yesterday. It was the first time we said you HAD to play a certain player, and boy did it pay off. So if you're not one of those, maybe trust us from now on?
Teams
Tomorrow is going to be a bit harder to predict. During day one of the playoffs, we only had four teams to pick players from, as there were only two Bo3's being played. Day two will have four Bo3's. It gives you more room to get your good bonus cards out there but it's also harder to choose exactly who to play. We're basing our recommendations on the top average scorers but from now on we'll put a bit of focus on good bonuses to pick as well.
Also, don't forget that you need to factor in things like game length. Will the match be close and go on for a long time? In that case, you should definitely pick supports from that series, as the Wards Placed score will continue going up. However, it might not be smart to pick a core player from the same match if they rely heavily on GPM, for example, as that will decrease with game length. It might still be worth it though, as they can do well in Kills/Creep Score/Runes Grabbed.
Cores
YawaR — Gabbi — Arteezy — Miracle
First on the shortlist is YawaR. Newbee's position 1 player is almost as big of a no-brainer as Dy. Almost. In an average match, he scores ~1 point more than Gabbi and ~3 points more than Arteezy and Miracle. That difference can definitely be "fixed" with bonuses, especially the first one. Also, Newbee are going up against OG, a team that has impressed a lot, so far. We're not saying Newbee can't win the series but if OG keep playing as they did in groups, the games could be quick and they might go against Newbee.
Gabbi and Miracle will be going up against each other in the Lower Bracket, which can work to your advantage in fantasy. No one in the LB will tap out before they are 100% sure their throne will fall. That means that game lengths
can
be longer than normal. Which is good. If you're not sure who to pick here, we'd go with whoever you think will win the series.
Arteezy has the toughest match of everyone on this list tomorrow. Secret have shown up so far and it seems like this might be the year where they break their TI curse.
So what bonuses should you be looking for? Here's a shortlist (ranked from highest average to lowest):
YawaR: Tower Kills / Kills / Creep Score / GPM
Gabbi: Runes Grabbed / Creep Score / Camps Stacked
Arteezy: Tower Kills (middle of the pack at everything else)
Miracle: Stuns / Runes Grabbed
Midlaners
SumaiL — CCnC — Topson
SumaiL continues to be in a class of his own for fantasy. If you compare him with the 2nd highest rated mid playing tomorrow, CCnC, there's a difference of almost 2 points per match. His aggressive style really shines through in the stats, as you'll see below. So SumaiL is your top priority, even though the difference can be "fixed" with bonuses.
If you're missing a solid SumaiL card, look to the Newbee vs. OG matchup and pick either CCnC or Topson. The difference between the two is so small, ~0.4 points on average, so bonuses might decide this one for you.
SumaiL: Kills / Runes Grabbed / Team Fight
CCNC: Stuns / Kills / Runes Grabbed / Team Fight
Topson: Stuns / Kills
Support
PieLieDie — Tims — eyyou — Fly
"Ward bitches" are the MVP of fantasy, due to how the system is built. In longer games, there's nothing more valuable than Wards Placed. And that's where PieLieDie excels. While his score isn't as absurdly high as Dy's, it still makes him a solid pick. Fly is also one of the supports that rely heavily on wardings but he also has decent stats for Team Fight Participation.
Tims and eyyou aren't as productive in the warding department but they're more "well rounded". They score decent in almost every category and above average in warding, even though they share the responsibility.
PieLieDie: Wards Placed
Tims: Camps Stacked / Kills
eyyou: Camps Stacked
Fly: Wards Placed