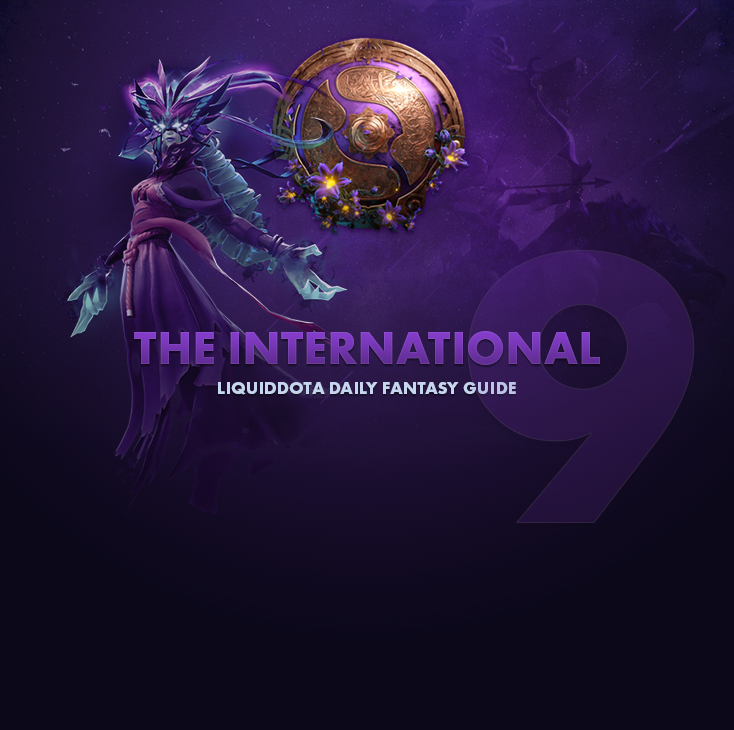 Main Stage Day 1 Recommendations
Before we go through our recommendations, we wanted to prepare everyone for what the playoffs actually mean. During the playoffs, the maximum amount of series any team can play is 2. This will happen during the last three days of the tournament:
Day 4: Winner of the first Lower Bracket game plays the last match of the day as well
Day 5: Again, winner of first LB game plays in the last match of the day
Day 6: Winner of the LB finals also plays in the Grand Finals
We'll give you a heads up on those days but try to keep them in mind as predicting what team will play two series will be incredibly helpful in fantasy.
Teams
Very limited pickings during the first day of bracket play as we only have two best of three series but four best of ones. You
CANNOT
pick players from teams playing the Bo1's if you want to be competitive in fantasy. Even if someone has a great game, it's likely that they will score lower than all players in a Bo3.
With that being said, here are the matchups we're interested in on day one of the bracket stage:
PSG.LGD vs Virtus.Pro
Vici Gaming vs TNC Predator
Cores
Paparazi — Gabbi — Ramzes — Ame
All the carries from all four teams playing a Bo3. Simple as that. All of them had great tournaments so far, so it's hard distinguishing between who's the best pick. They're also incredibly close in terms of scoring. Ramzes is a bit behind the rest of the pack, thanks to VP only coming into form on day four, but the difference between Paparazi's average score (17.21) and Ame's (16.37) is just 0.84 points. This tells us the your bonuses should dictate who you pick. And here are the best bonuses for each of the players:
Paparazi: Kills, GPM, and Runes Grabbed
Gabbi: Creep Score, Runes Grabbed, Tower Kills
Ramzes: Creep Score, Team Fight Participation, Tower Kills
Ame: Deaths, Creep Score, GPM
Midlaners
Somnus — Ori — Armel
First of all we want to address the elephant in the room: No, we did not include No[o]ne on the list above. He hasn't had a great tournament, in terms of fantasy points, while the three listed above are ranked 2-4 in average points earned per match.
All three of our recommendation are almost guaranteed to give you a good day in fantasy. Just as with the cores, as this is so close, we're going to have a look at good bonuses to look for:
Somnus: Kills, Deaths, Tower Kills, Team Fight Participation
Ori: Kills, Tower Kills, Team Fight Participation, Runes Grabbed
Armel: Kills, Team Fight Participation, Stuns
Support
Dy — Tims — eyyou — xNova
We've been saying "Supports are all about the bonuses you have" for a week now but holy hell you should disregard that when it come to Dy! He is the MVP (in terms of fantasy points) for the tournament right now and we don't see that changing. Not only does he plant all the wards for Vici Gaming, he also does a TONNE of camp stacking. So yeah.. pick Dy!
As for the others, it might seem counter-intuitive to recommend two supports from the same team but Tims and eyyou have both also scored high so let the bonuses you have decide. Tims might be the better choice if you can't find good bonuses as his Team Fight Participation and Stuns scores are higher while eyyou does more stacking. The downside to playing these two is that they share warding duties, so you won't get a peak from wards like you will with Dy and xNova.
Speaking of xNova, you shouldn't sleep on him. He has a very good Death score for supports and a decent Stun score as well. So if you happen to have good bonuses (20-25%) on either of those, he might be a good pickup together with Dy.