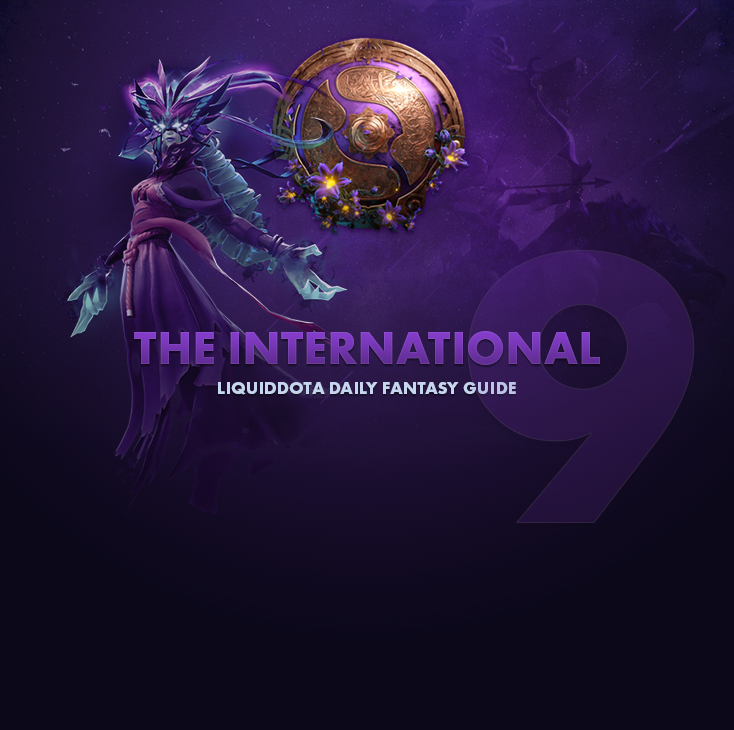 Day 4 Fantasy Recommendations
Teams
Before we get into the team recommendations, know that four games, not six, is the max for tomorrow. So you won't be able to get as high of a score and it's Group B that is the main focus for fantasy tomorrow. Here are the teams who will play two series:
Virtus.Pro (vs. EG / Fnatic)
Evil Geniuses (vs. VP / NiP)
NiP (vs. Inf / EG)
Infamous (vs. NiP / RNG)
Fnatic (vs. RNG / VP)
RNG (vs. Fnatic / VP)
Vici Gaming (vs. NaVi / OG)
While Infamous and Fnatic have shown that they have what it takes to beat anyone, we're still not 100% confident in their day four schedule being good for fantasy. That's why we're, mostly, avoiding the them. We'll also choose not to recommend any of NiP's players. Their placement in the standings should be enough of an indication as to why we've made this decision.
Cores
Paparazi — Arteezy — Ramzes — Monet
Paparazi should be a staple of your fantasy lineup by now. VG's carry is in the top 5 scoring cores, on average, and with their schedule tomorrow it's highly likely he'll have a good fantasy day, even if his team didn't look amazing during day 3. Arteezy should also be someone you consider but he's not as clear of a pick as you might thing just based off the stats. His insane
1v5 rampage during day 2
inflated his average amount of points drastically. We're not saying he's a bad pick but we feel you need to have some perspective.
Your other two options are Ramzes and Monet. Both possibly bigger gambles than Arteezy. While EG have looked really good lately, VP have been on a dowards spiral while RNG just haven't convinced us that much. Nevertheless, Ramzes and Monet have scored highly in fantasy and should therefore be considered, if you think their teams will do well during the last day.
Mid
Ori — Sumail
Picking a mid is surprisingly hard this year, as you can only ever pick one. Sumail is the 2nd highest rated mid at current time, just behind Somnus. This after his team shat the bed on day one and half of day two. However, he has a very hard matchup against NoOne to start the day tomorrow, so he might not be a home run pick. Ori won't have an easy day either. He'll start the day going toe to toe with MagicaL, who has been the biggest surprise of the tournament. Ori will, however, go up against OG who have already secured the #1 seed and will surely experiment with their picks. So if you think that SumaiL will struggle against NoOne, Ori is your man!
Support
Dy — Fly — ah fu — stinger
"But you said to avoid Infamous". Well no, I said we're mostly avoiding them. Stinger had a hell of day two with his team, sneaking in a top 5 fantasy rating for supports. With SoNNeikO only playing one game tomorrow, that pushes him into our recommendations. If you choose to play Stinger, a good Wards Placed bonus is required as that's the only category where he has scored well above average.
As for the rest, it's the top supports in Group B. Simple as that. Dy was the top rated support on day two, closely followed by Fly. Outside of the usual "Wards Placed" bonus, you should be looking for Team Fight Participation and Camps Stacked bonuses for Dy while Fly excels in Stuns and Team Fight Participation.
Last and almost least is ah fu. He hasn't had any standout days so far but he consistently scored decent thanks to Wards Placed and Stuns. We'd say he's worth the investment if you have high bonuses for those two.