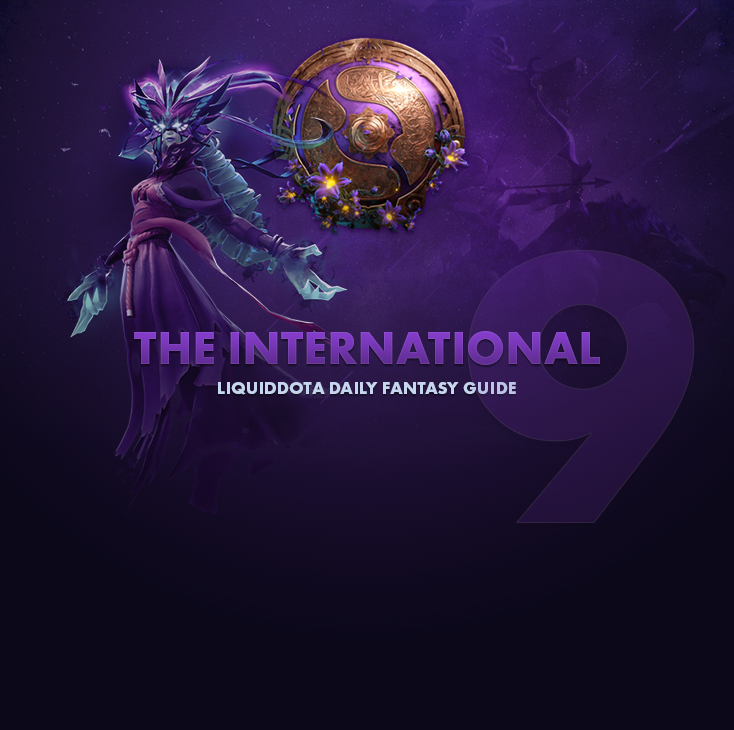 Day 2 Fantasy Recommendations
Teams
For the last day of five series during TI9, we'll go back to Group A as our main focus for fantasy, as the following teams play three games:
Team Secret (vs. TNC / Mineski / PSG.LGD)
Alliance (vs. Newbee / Liquid / Mineski)
Newbee (vs. Alliance / Keen / Chaos)
Chaos (vs. Keen / TNC / Newbee)
Keen Gaming (vs. Chaos / Newbee / Liquid)
Mineski (vs. PSG.LGD / Secret / Alliance)
There are a few teams that we can eliminate from this list rather quickly:
Chaos
just haven't looked good in any of their matches so far and will probably end up occupying the last spot of the group in the end, so hoping for big scores from any of their players would be foolish.
If Chaos wants to make it into the playoffs the team for them to beat is
Keen Gaming
. While Keen managed to sneak in a 2-0 victory over Mineski on day one, we haven't seen much from them since, and the stats back that up.
Mineski
. This is a hard one. Mineski are close to the top of the group but none of the players, with the exception of Moon, has really done anything noteworthy in terms of fantasy. It's hard but we'll pass on Mineski.
Cores
Nisha — YawaR — micke — Boxi
If you read our recap, you'll see that we're warning Alliance fans of the teams chanses during day 3. So why recommend not one but two of their cores? Simple: they perform even when Alliance lose. Out of the teams we recommend for you to pick players from Alliance is 2nd in KDA, 2nd in GPM, and 1st in XPM. Which is why we've actually recommended our first offlaner, Boxi. As for Micke, he's actually the 3rd highest scoring core (on average) after two days.
Fourth and fifth on that list we find the other two recommendations, YawaR and Nisha. With more and more data coming in, narrowing down the players you want on your roster is becoming easier. However, you still need to weigh in the different bonuses you have on the cards, to get the most out of them.
Mid
CCnC — MidOne
At this point it must look like we're not really trying and just picking the highest rated players from each cateogry but here, for the mids, there's no escaping the fact that MidOne and CCnC have played out of their minds at TI, so far. For CCnC you want to play a card with a bonus for stun and, if possible, also a rune-pickup bonus. For MidOne your primary bonus to look for is Tower Kills and stuns is the secondary bonus that's best for him.
Support
Taiga — Puppey — Insania — pieliedie
Before we get into why we chose to recommend these four players, we have to attach the standard warning: bonuses are the most important thing when it comes to supports. So have a look around and try to match supports with bonuses.
Both Alliance supports are lowkey having a great tournament, seen from a fantasy perspective. Taiga have been amazing and tops the support fantasy scoreboard in Stun, Kills, and First Bloods. Now, we can't (with a clear conciousness) recommend you looks for a card with a big First Blood bonues but if you happen to have one that combines with Stun and Kills, go for it! Insania, being the captain of the team, is your go to guy if you have a good Wards Placed card!
pieliedie is not just here because Newbee is having a great tournament and we feel guilty for leaving him off the list for today one. PLD, just like Insania, is the ward bitche of his team and has the 2nd highest Wards Placed score for supports. So if you have him in combination with a warding bonus, you're golden! As for puppey, he's your all around "safe" pick. He's not the top scorer in any category but he does everything which results in him always picking up a good amount of points.