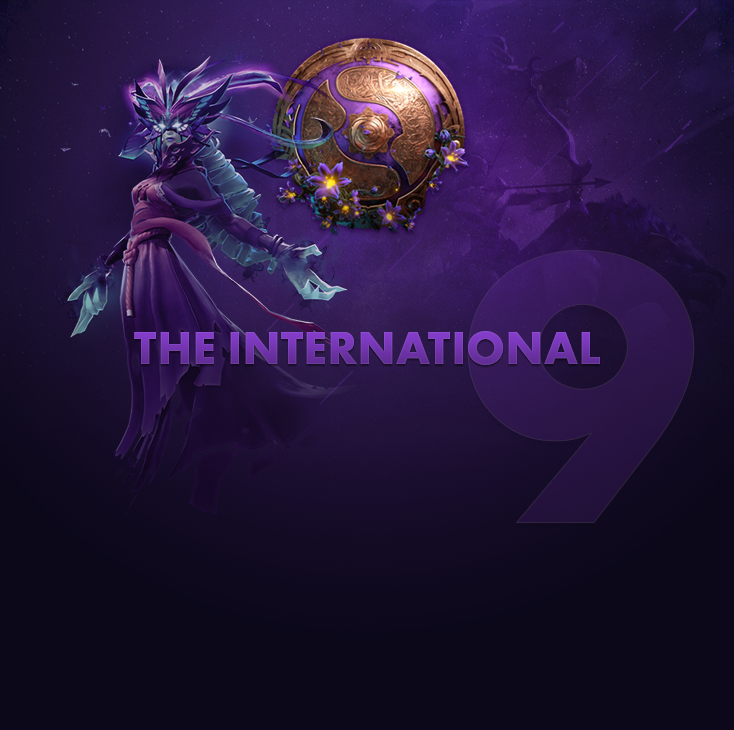 Intro
The first day of The International has come to a close. There were a few surprises from teams, both positive and negative, but all in all it is only the first day of the group stage and anything could still happen. For those of you who had to miss Day 1 we bring you this short recap and a couple of games we believe stood out from the rest.


Group A
While Group B features the Chinese favorites to win TI, Group A has the Western hope: Team Secret. And while Secret are off to a good start, they did not drop a single game on the first day, they weren't unthreatened today. In both their starting series — against Alliance and Newbee — there were games that they should have lost. In the Newbee series they would've lost both games if it wasn't for some... strange plays from the NA squad. Other than those plays, though, Newbee looked solid as a rock throughout the day. They started off by upsetting Liquid, winning 2-0, and then rolled on to Secret. Game one of that series is one of our recommended games of the day, so we won't be spoiling that too much (other than what has just been said). In game two, Newbee found themselves in the driver's seat after a strong laning phase, as the networth lead started closing in on 10k, a critical point in most games. Not only that, they had taken all but two of Secret's barracks. They looked primed and ready to win this game. But all those plans were spoiled as Secret, yet again, manage to take a great fight, turning the tides of the game. And once you give Puppey a hand, he'll take your entire arm clean off. Still, Newbee pushed Secret to their limits in both games. If they can keep this up, we might have to apologize for our Power Rankings again next year!

The biggest disappointment in Group A was, without a doubt, Team Liquid. Many had hoped that the addition of w33 would come with a breath of fresh air to a team that has looked uninspired lately. That breath of air was definitely missing on the first day. With the exception of their series against Chaos, Liquid looked weaker than we've seen them in a long time. Everything from drafting, to decision making, to individual plays was a little bit off. Liquid has a lot of soul searching to do if they don't want to exit the tournament at an early stage.


Group B
After just one day — and two rounds of matches — played, it's too early to draw too many conclusions about the state of Group B. We have, however, already seen indications of teams strengths and weaknesses. One of the teams that seem stronger than what was originally predicted was Fnatic. There were many question marks surrounding the team as they entered TI. The SEA team had shuffled after the EPICENTER Major due to a lack of results and while it's too early to say for sure, it seems like the shuffle might have paid off. In their first series of the day, Fnatic convincingly defeated Evil Geniuses, causing many to re-evaluate the team.

For their opponents — EG — not much seemed to work out today. With Fnatic and Na`Vi on the schedule, we're sure that EG looked forward to a nice, semi-challenging, day at the office, getting them ready for the challenges to come. But instead of that, EG went through hell on the first day. Not only did they lose to Fnatic, they struggled against Na`Vi. The first game between the two TI-winning organizations was a one-sided affair where the CIS squad pretty much dominated from beginning to end. And for a while it looked like game 2 would follow the same blueprint, until the boys in blue managed to win a hugely important fight for Roshan. That fight catapulted EG into a humongous lead and the game looked to be all but over. Na`Vi held on admirably, though, and it took EG roughly 40 minutes to end the game, after that Rosh-fight. During those 40 minutes, NaVi looked like they'd be able to come back more than once. While EG have to go back to the drawing board, Na`Vi must feel confident knowing they're on the right path. They tied both OG and EG on the first day of play, which is definitely something for them to build off.

The kings of day one in Group B was, without a doubt, Vici Gaming. Not much is to be said about their performance other than that they looked as solid as ever. They won both their series — against RNG and Fnatic — in convincing fashion which earned them the #1 spot in Group B, for now. Tomorrow will present Vici with quite a few challenges, though, as they'll have to go up against both Virtus.Pro and a — what has to be — extremely hungry EG squad.

Recommended
Secret vs. Alliance - Game 1
Secret vs. Newbee - Game 1

Keen vs Mineski - Game 2
(will add once this is out)