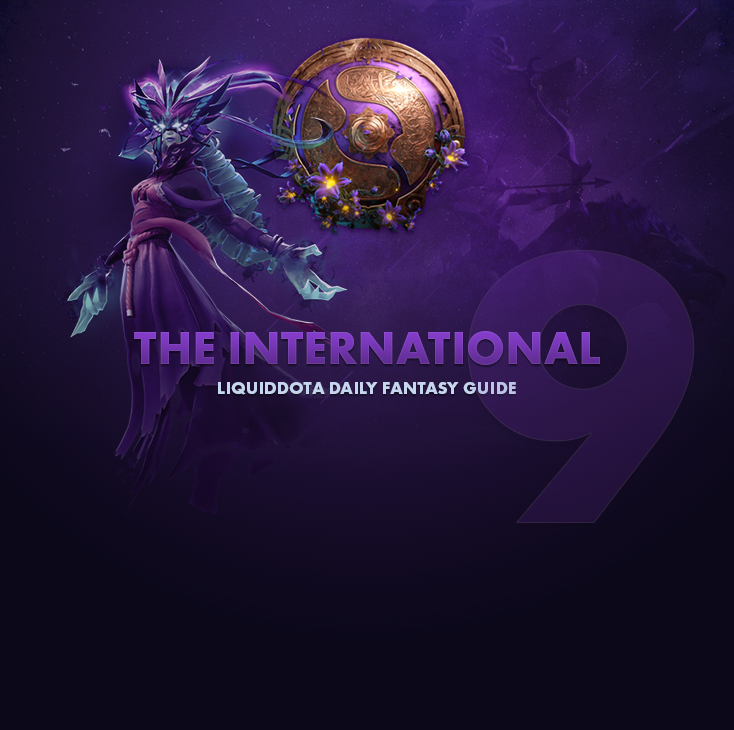 Day 2 Fantasy Recommendations
Teams
As we did yesterday, we're going to start off by listing the teams that will play three games on day 2, as that should be a basic requirement for you to take into consideration.
Vici Gaming (vs. VP/Infamous/EG)
Evil Geniuses (vs. OG/RNG/VG)
OG (vs. EG/NiP/RNG)
Ninjas In Pyjamas (vs. Fnatic/OG/NaVi)
Natus Vincere (vs. Inf/VP/NiP)
Infamous (vs. NaVi/VG/Fnatic)
THen from this list of teams we're willing to remove Infamous but not much more. Infamous started out the tournament just as expected, losing to OG, and we have a hard time seeing them take games off the three teams they're facing. And even if they were to take one game off one of those three, they're probably still looking at a 1-5 record for the day.
The five remaining teams should host most, if not all, your players for the day. Players from Vici Gaming seem like obvious choices, as they've been close to unstoppable. We still recommend you spreading the risks a little bit, based on the cards you have at your disposal.
Cores
Paparazi — ana — Ace — Crystallize
Paparazi had a hell of a day one, from a fantasy perspective. He made his way into the top 10 average points per game, just barely behind SumaiL. Paparazi should be close to the top of your list of players, especially if you have him combined with a Tower Killing bonus.
While NaVi shocked many on the first day, Crystallize didn't have a huge day. He finished 6th, amongst cores who only played two games. A respectable position. NaVi did have a though schedule, though, so we expect tomorrow to be a bit easier on him. He should be able to rack up quite a few points against Infamous and NiP, assuming NaVi manages to win those two matches. The big question mark is how he'll perform against Virtus.Pro. It's a tough match for NaVi but they have, in the past, relied more heavily on his play against harder opponents.
ana and Ace are our two dark horses for the day. Neither turned heads during day one but have potentially good games ahead of them day two. If you happen to have better bonuses for either of these two, compared to Crystallize and Paparazi, you should definitely entertain the thought of including them.
Mid
Ori — SumaiL
Not much needs to be said about either of these two players. SumaiL had the highest average productivity out of any player who only played two games, and that was for an EG that struggled during the day. Ori's Vici Gaming dominates the group, as expected. Both should net you a fair amount of fantasy points. Pick with bonuses in mind. Check the original
fantasy primer
for advice on which bonuses to pick for mids.
Support
Dy — ppd — Fly — SoNNeikO
We feel like we've said enough good things about Vici at this point, so here's what we'll say: "Dy is a solid pick for your support lineup." and we'll leave it at that.
Selecting his support partner is a more difficult choice. Supports are more bonus reliant than the other roles, so that should be the basis of your descision. However, you should keep in mind that SoNNeikO and Fly both scored very high during day 1, so it might be worth playing them with slightly lower bonuses. If you have a big warding bonus, though, ppd is your man. He's one of the few remaining 6th position supports, which doesn't net him a lot of points in terms of GPM. But he more than makes up for that in warding.