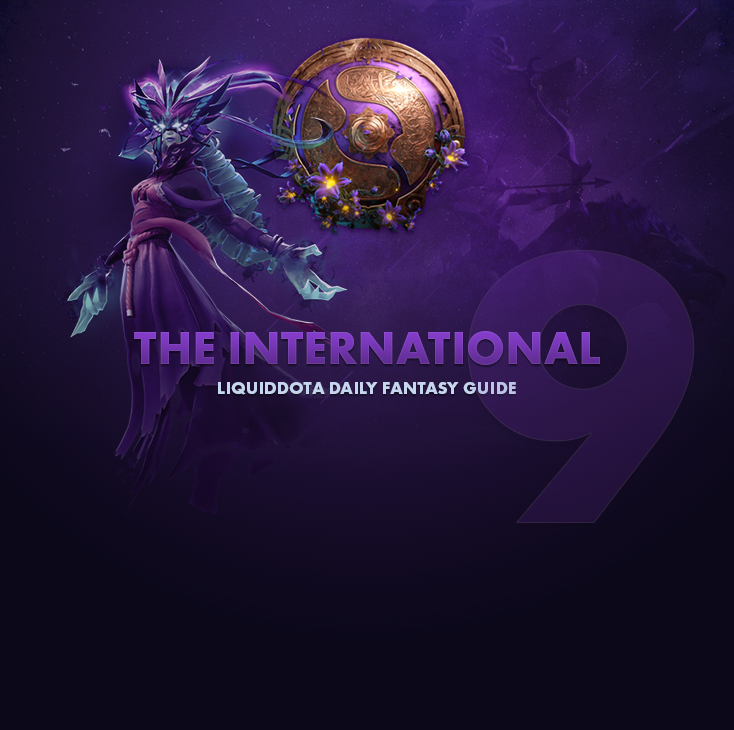 Well, well, well. Here we are less than 24 hours before the start of TI9 and we finally know the schedule for the first day of play so it's time to assemble your lineup. Before you get started on this article, make sure you've read our
TI9 Fantasy Primer
as that has recommendations for card bonuses and an explanation of the scoring system.
Day 1 is always tricky both to predict but also to single out players who will do well. There are no stats available so we're hoping to improve on our recommendations as the tournament goes on. Still, the picks below should help you form a solid lineup!
Day 1 Fantasy Recommendations
Teams
During the first day of groups,
only teams from Group A will play 3 games
. So we can discard all the teams from Group B right off the bat. Same goes for Newbee, Alliance, and Mineski as those three will only play two games, this due to the groups having nine teams.
That leaves us with the following teams as good candidates to pick players from:
Team Secret (plays Alliance, Newbee, Liquid)
Team Liquid (plays Newbee, Chaos, Secret)
PSG.LGD (plays Chaos, Keen, TNC)
Chaos E.C. (plays PSG.LGD, Liquid, Alliance)
Keen Gaming (plays TNC, PSG.LGD, Mineski)
TNC Predator (plays Keen, Mineski, PSG.LGD)
There is no team that clearly stands out as a home-run here. Secret's schedule is deceiving at first glance. They definitely have the chance to walk away with 6 wins but none of their matches are against bottom tier teams and they end the day playing Liquid. The same is true for Liquid.
PSG.LGD is probably the strongest candidate to pick players from but we're unsure of their form. They didn't end the DPC-season on a high note while TNC did. So that's also a problematic matchup.
In the end, though, these are the four teams that should make up the bigger part of your squad. You can spread the risk by picking players from all four OR you can go all-in on two of the teams.
Cores
Nisha — Miracle — Ame — Gabbi
With no data available to us, there's not much more to say about these four players. You can only pick two of them, so do so with care. Remember that longer games means higher points so if you think that the PSG.LGD vs. TNC series is going to result in long games, it might be worth taking both Ame or Gabbi. A gamble like that could have a bigger payoff than if you replace one of them with Nisha or Miracle.
Don't get too much tunnel-vision on the matchups between the teams, though. You have to take into consideration the other games they play as well.
Mid
Armel — Maybe
This was a hard category to nail down. Really hard. Both W33 and MidOne are solid midlaners but with their matchups we don't feel comfortable saying they won't drop a game unexpectedly. So go with either Armel or Maybe, basically who you predict will come out on top when they face off.
Support
Puppey — eyyou — xNova — Tims
In our fantasy primer we said that supports will probably be the hardest decision you have to make every day, and day 1 is no exception to that rule. Who you pick needs to be decided based on the modifiers they have (look for Wards Placed, Stuns, Teamfight Participation, Runes Grabbed, and Stacks). However, the supports we've included at the top here should bring in some solid points no matter what.