Mineski isn't a team used to continued dominance, they are better known for coming out of nowhere and suddenly taking down a top team. Still, when ranked against their local competition they are often around the top. Unfortunately, this season has been quite the underwhelming one for what should have been one of the top SEA teams.
Mineski
STRANGERS IN A STRANGE LAND
Mineski began the season by saying goodbye to three players from their TI8 squad: iceiceice, Jabz, and Ninjaboogie. The team replaced them with JT-, Kpii and Febby. Even with a respected Korean player was joining the team, the loss of a player as iconic as iceiceice and a trusted veteran in Ninjaboogie proved to be too much to handle. Mineski failed to qualify for the first two DPC events of the season. They crashed hard in Kuala Lumpur Major qualifiers and had a rough group stage where they were eliminated by Team Admiral. There was no time to rest as the qualifiers for the DL Minor began immediately after and the decline continued; Mineski failed to get through the Open Qualifier after a loss to Boom ID.
Changes were inevitable. In a surprising move Mushi left Mineski for Tigers and Pieliedie joined the SEA squad in order to get to the next round of DPC events: the Chongqing Major and the Bucharest Minor. Again, Mineski was bested by the SEA competition. This time TNC and Clutch Gamers eliminated Mineski from the Qualifiers to Chongqing and Bucharest respectively. Things were getting dire for an org that required to at least be in a Minor, to get that small hope of getting a ticket to a Major LAN. Mineski was the most notorious team that didn't have any points by the end of the first two rounds of DPC events. While this was disappointing, it's important to remember that people had high expectations of Mineski for good reason. Unfortunately the same roster can only last so long without finding success.
No matter the game, teams will make adjustments to the roster if they feel like it's not working. For Mineski, time was up yet again. JT- was loaned to Newbee and Ahjit joined the squad hoping to end this dry run once and for all. They finally did it by defeating Boom ID in an exciting BO3, Mineski finally earned their ticket to a Major. It was finally time to score some points. Sadly the Major didn't go the way Mineski wanted. After missing so many points they were surely desperate for a strong finish, especially when their direct rivals had already accumulated a considerable sum of points. With Fnatic leading the pack in SEA, it was now a 2-horse race between Mineski and TNC.
For the second-half of the race Mineski decided to adjust the roster one more time. This time Pieliedie and Febby were ones dropped. Pieliedie decided that he wanted a safe bet on getting a ticket to TI so he decided to go to the NA region, a place with easy qualifiers and a minimal language barrier. Febby played alongside Geekfam before joining team Jinesbrus, which will be relevant later. On the other hand, Ninjaboogie – who probably never should have left – and Bimbo rejoined the team for this race to TI.
And it ended up being the correct decision as the team qualified for the MDL Disneyland Major. More importantly, though, they defeated TNC Predator by a razor-thin margin in a Bo3, denying them the chance of a direct ticket to the Major. Things were just getting better for Mineski as TNC lost the qualifier for the OG Dotapit Minor, missing their last hope of DPC points in this round of DPC events. Sadly it was too much to ask for a 900-points standing for Mineski given the high pedigree of the event. Once again it didn't happen, Mineski got SA-BO1'd for what felt like the umpteenth time.
In the last couple of DPC events, Starladder and Epicenter, Mineski needed to repeat their performance on the qualifiers and then do better than TNC in the Major (if TNC did arrive via qualifiers or Minor). Finally though their tank was empty and they not only lost in the Epicenter qualifiers, they only defeated Complexity in their group matches, leaving them out of the playoffs behind team Anvorgesa. It was over for them and Ahjit, who left the team, was replaced by Nikobaby from Warriors Gaming Unity.
But the DPC is a wild ride and Mineski was able to face the qualifiers with some optimism as their 2 biggest rivals were already headed to Shanghai. The local competition was not a walk in the park, but there would be no doubts that Mineski was up to the task. A wild ride indeed, the qualifiers had team Jinesbrus – Febby, March and Forev's stack, as potential party-pooper, and indeed it was. Mineski was not the dominant force one should expect in a qualifier without TNC or Fnatic, while team Jinesbrus only dropped one match in the group stage. In the upper bracket, Mineski quickly – and surprisingly – dispatched Jinesbrus to the LB. But everyone knew that it was inevitably: the Korean stack would return from the lower bracket to face off against Mineski in the finals. It was a back and forth match that had Mineski facing elimination in the 4th game, but thanks to a disciplined defense, Mineski pulled through. Gunnar's DP died without buyback after the Korean stack attempted to end the game instead of securing a couple of barracks. Mineski quickly counter pushed to victory against a heartbroken Jinesbrus.
After many roster changes it was finally done, and not without a sweat. Mineski was going to Shanghai being the last representative of the SEA region.
DPC Major Performance
Player Highlight - ninjaboogie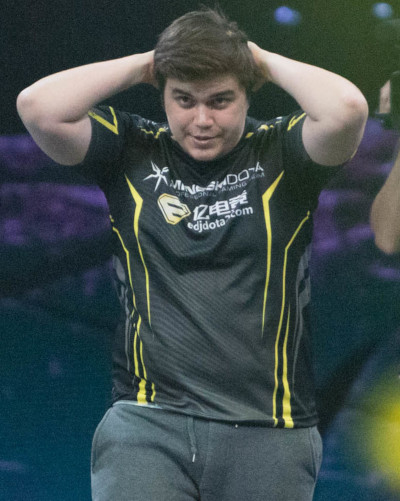 Michael is special not only because he is half-American and half-Malaysian, but also because he has become an iconic player for Mineski and hence, all of the SEA region. But his path has been filled with hardships as with most players from this region. It all began during the TI3 qualifiers era. In that year Valve hosted two main qualifiers for TI3 – with only two spots available – East and West qualifiers, adding one wildcard. Ninjaboogie was on the already-invited Neolution Squad, ready to tackle the seemingly impossible task, but things went south for Miachael and Neolution before the matches began. An internal conflict between ninjaboogie and the rest of the team made Neolution drop him just before the Qualifiers began, annoying Valve and earning them a disqualification. Neolution later regret their decision but took their chance to say that Michael lacked the 'capability of mutual respect'.
Michael began his path to the current TI, funnily, leaving Mineski for their biggest rivals: TNC. As mentioned, TNC had quite a better beginning of the season. They earned a respectable – and very valuable – 5th-6th place and later they got a less profitable (but still better than Mineski) 9th-12th place at Chongqing. After the failure of Dreamleague Season 11, where TNC lost early in the qualifier to WGU, Michael came back home. Mineski hoped to add his experience to a squad that was in need of leadership. The rest is history. Ninjaboogie helped Mineski out of a death spiral, the squad fought through one of the most contested qualifiers of this TI, and it ended with Michael slamming the table and roaring as his ticket to Shanghai was secured.
Nevertheless, this will be actually only the second TI that ninjaboogie will play. As much as he is already a veteran player for the region's standard, he will have to leverage heavily on kpii's much larger TI-experience on this iteration of the tournament as the legendary coach 71 is not coming along this time.
Players
(Click the icons to read more about the players)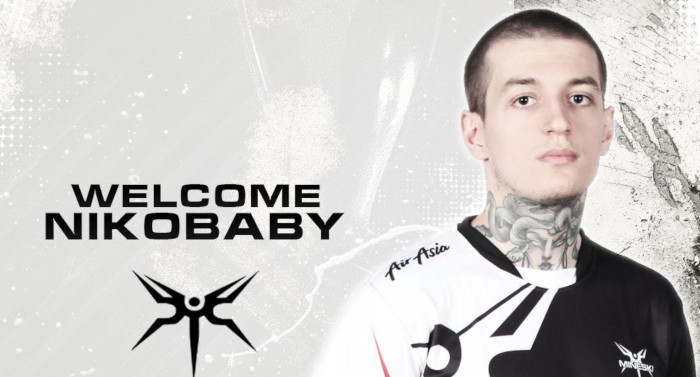 Image courtesy of Mineski
A housebuilder, Nikolay was well known top tier EU pub player for a long time. While he never got the chance to shine in his native region, he seems to have found success elsewhere. Many SEA teams had tryouts with him as he was tempting free agent: a top tier pub player from Europe. Nikobaby landed on Clutch Gamer in 2018 after failing to qualify to TI8 on the CIS qualifier. He later played for WGU for a very long time and ended up in the Mineski squad for the qualifiers, meaning that this is actually his first tier 1 LAN experience; a less and less frightening experience as TI's go on. Perhaps one of the most unique transplants we've seen, he has certainly found more success than most players that move regions. This is the height of Nikobaby's career, but will his move to SEA continue to pay off at TI? Only time will tell.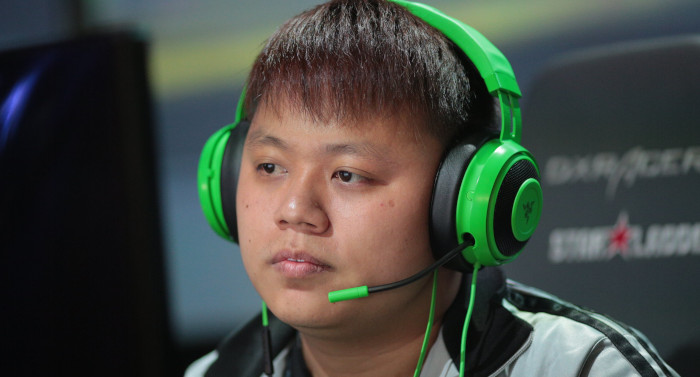 Image courtesy of StarLadder
Also known as NaNa, Kam is the oldest member of this squad, an organization that once decided to build a team around him and Mushi. Compared to his previous year's performance, Moon hasn't really delivered the great moments we know he could. Even though we could say he is simply underperforming, it is evident that Moon requires a more stable team to put his best Dota on the map. Unfortunately Mineski doesn't seem to be prioritizing him at the moment, so Kam will have to rely heavily on his previous TI performance to evoke his DAC 2018 level play. While he might have to rely more on himself than he has in the past, Moon has great potential if he can create his own space.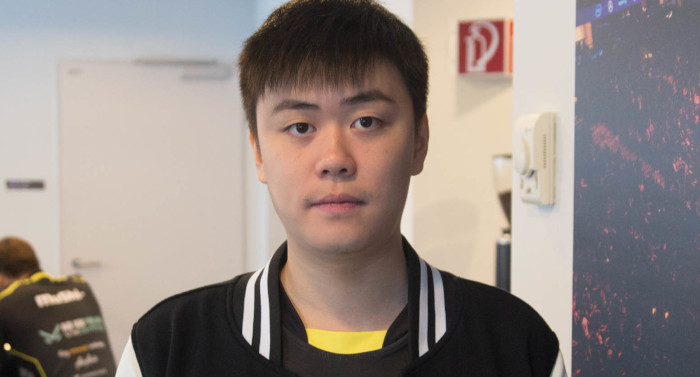 Damien could have easily made it to the spotlight, his Dota career began long ago and he is the player with the most International appearances of this squad. Michael has a stronger connection to the SEA scene while Kpii has a stronger connection, individually, to the Aegis. Back in 2017 he was on the Newbee squad that was demolished by Liquid in the Finale. His team looked so dominant throughout that tournament, with Kpii absolutely destroying teams from the offlane. Sadly this took a toll on Kpii and the rest of the Newbee squad. Despite sticking together for the next year, their TI8 performance was as underwhelming as it could have been. They went out in an unimpressive 13th-16th place, leading to the roster breaking up. It has been a rough ride for Kpii as he is the second oldest member of the team, meaning he was on the high and lows of this squad. Still, Kpii is still the amazing player he was with Newbee and will likely be instrumental to every victory Mineski earns.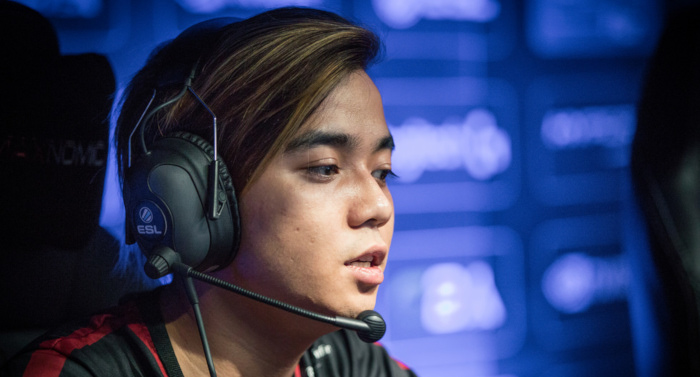 Image courtesy of Adela Sznajder, ESL
Ryan is another player that may be more recognized for another nickname, and honestly a better one: raging_potato. Bimbo joined the team after being on 'Detonator' for most of the 18-19 season, which meant that he didn't experience much tier 1 competition before he joined Mineski – for the third time in his career – right before the MDL Paris Major qualifiers. Nevertheless, TI grounds are not new for him as his debut was on TI7 with Execration, perhaps the highest point of his career until this qualification to Shanghai. By SEA standards, Bimbo is an experienced player. Adding his TI experience after winning the qualifiers once again, he brings more than just an aggressive playstyle to Mineski. While this aggression sometimes leads him astray, it often creates huge opportunities for his team where otherwise there would be none.