Are you ready for a TI6 repeat? That's certainly what Misery is hoping for, although probably with a different ending in mind. Chaos was put together just before TI qualifiers like some sort of Frankenstein's monster. We have Khezu and MiLaN who joined in May, along with Matumbaman and vtFaded who joined in June. It seemed like a patchwork that was thrown together in hopes that the result wouldn't be too ugly, and perhaps some of the players weren't left with much of a choice when it came to team options. Of course Matumbaman would be a terrific addition to any team but vtFaded was an interesting choice. He's not a very well known SEA player but he has done the rounds with some well known orgs in the region. Clutch Gaming, Geek Fam, and even FTD in China to name a few. He never stayed on any of them for too long but you can bet whatever scouting made Misery decide to bring him on board, he must have seen something in vtFaded that other teams overlooked.
Chaos E.C.
Repeating Past Successes
The amount of time this team had to play together was very limited and it showed during the early stages of the EU qualifiers. They were down 2-3 after the first day and it looked incredibly bleak for everyone involved. Up against the ropes, Misery and his team had to figure out how to adapt and they needed to do it immediately. Well, I say adapt, but really it was just getting everyone on the same page.
On day 2 you could see they were much more focused on taking smaller objectives as a team. It no longer felt like each player was on their own island, separated from the rest of the team. Matu would push a lane to show himself only to hide in trees and TP to another lane to push with his team and catch the opponent off guard while they thought he was still mid. Small things like this started to add up and Chaos were on a roll. They won all of their matches on day 2, including the 3-way tiebreaker they found themselves in. The experience of the players on Chaos paid off as they were able to remain calm when put in a do or die scenario. It was a good look for them as they went into play-offs.
It was in the grand finals of the EU playoffs that Matumbaman decided enough was enough. We had seen him carry plenty of games throughout the qualifiers but none quite as single handedly as game 1 in the finals. Matu had a date with his old team at TI9 and he was not going to miss it. Misery put Dragon Knight in his hands and TFT was not prepared for the monster that was unleashed. Matumbaman has always been a great carry player, a world class one at that. There was plenty of talk about his sacrificial role on TL due to Miracle playing a more farm-centric style but Matu could always be trusted and counted on to carry games if it was required of him.
In game 1 he did nearly half his teams total damage (17k out of 39k), did almost 8k of the 10k tower damage his team dealt, while simultaneously out-farming everybody else on the map. Not only that, but he was also involved in 16 of the 18 kills his team earned throughout the match, many of them set up with his own Blink Dagger. Matu set the tone for the finals and TFT crumbled. Misery watched his Dragon Knight dominate the game with such ease that he also picked the hero in games 2 and 3 and to no one's surprise Chaos easily secured their TI9 spot with a 3-0 victory.
Critics were silenced and Matumbaman would have a chance for revenge.
DPC Major Performance
Player Highlight - Matumbaman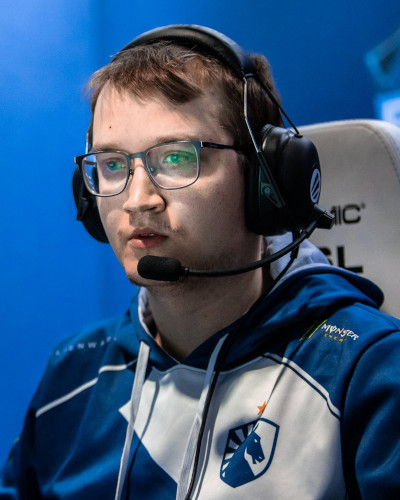 Image courtesy of ESL
Revenge may or may not be something Matumbaman cares about. He spent the better part of 4 years playing for Team Liquid and won the Aegis of Champions with them as well. His name will be forever etched next to his old teammates as a testament to their time together. Unfortunately, the way their time together ended is a bitter pill to swallow. Yes it seemed TL tried for months to figure out how to make things work but no one likes to get kicked. No one enjoys getting fired. Still, Matu's immediate rebound shows the type of competitor he is, it shows why he was so beloved on Team Liquid and still is now. With all Matumbaman has accomplished and what he went through, no one would have blamed him if he simply took TI9 off and reassessed what he wanted to do with his life. Instead he chose to fight, he chose to try to get his name on the Aegis twice with a new team and prove they were wrong for releasing him.
Interestingly enough Matu did not return to the carry role after joining Chaos, he remained mid and has left the carry position to a much greener player to competitive Dota in vtFaded. As we mentioned previously Matumbaman is one of the best core players in the world. While people mostly remember him for his green heroes, Matu's hero pool is as vast as the ocean he sails on. The only limiting factor when it comes to Matumbaman is what strategies the team can comfortably perform. Certainly there are heroes that Matu is not practiced on but given the time to prepare it would be foolish to assume he couldn't pick up a hero and get it to a competitive level fairly quickly.
Where people said his role on Team Liquid was a sacrificial one, his time on Chaos has shown us that he is the center of their attention. Yes they do prioritize trying to get vtFaded a good lane and give him space to farm, but when Chaos finds the most success it comes from following Matumbaman and supporting him as he takes objectives and is present for fights. That isn't to say his Brood and Lone Druid days are over, just look at what happened to Hippomaniacs and Aachen City Esports and you'll see Matu is still more than ready to fall back to old comfortable friends to win his team some games.
Interestingly enough Chaos suffered the most when they tried to have Matu play in his old selfless style. His Razor and Pugna fell flat but when given Death Prophet, Ember, or Dragon Knight Matu came alive and dictated the pace of the games. We can only hope we see more diversity from Matu as Chaos heads to Shanghai and that the rematch between him and Team Liquid delivers the great games we're all hoping for.
While Matu used to be one of Team Liquid's greatest weapons, he is now one of their gravest threats.
Players
(Click the icons to read more about the players)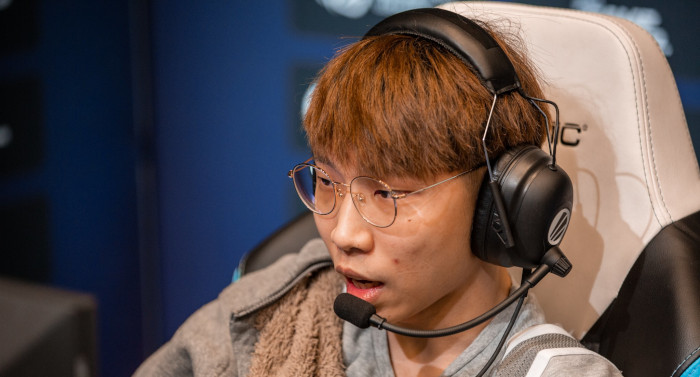 Image courtesy of ESL
The newest competitive player from SEA, vtFaded has been playing competitively for a little over a year and a half now but Chaos is certainly the best team he's ever been on. He plays with the sort of reckless aggression you can sometimes find in SEA, causing him to die maybe a few more times than you would like to see from your carry at times but that may also be due to his lack of experience playing against the top teams. Sadly Chaos does not have the time to wait for vtFaded to become accustomed to playing differently with his new team and so instead we've seen MiLAN and Misery adapt to match his willingness to take fights early to get an edge in lane. Where Matu is a stable mid, vtFaded could be considered a rather explosive carry. He either goes off and slays the enemy team with his Weaver and Morphling, or he falls behind early and has very little impact and there is very little in between. The key for Chaos performing well at TI might lie in making sure vtFaded gets off to a good start or at the very least doesn't leave everything in Matu's hands, as capable as they may be.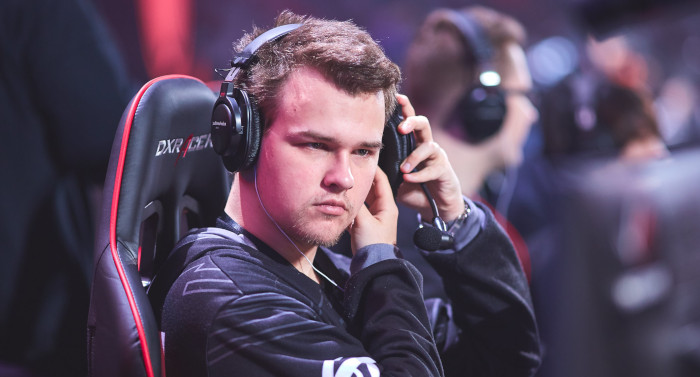 Image courtesy of StarLadder
When KheZu first started to compete in Dota 2 he was thought to have the potential to become one of the best offlaners in the world. His performance on No Diggity turned Escape Gaming got him an offer from Puppey and he immediately found himself playing for Team Secret. While this iteration of Secret had moderate success, placing top 3 in multiple events, KheZu found himself in need of a new team after a poor performance at TI7 and after that has spent his time playing on T2/T3 teams in Europe. TI9 will be another chance for KheZu to prove himself to the world and to make it known that he is still as good as he once was.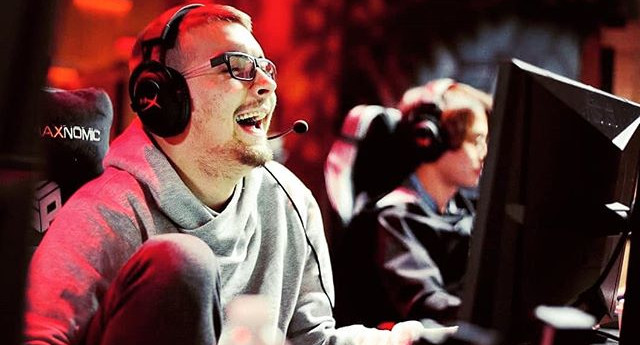 Image courtesy of MiLAN's Instagram
The only Bosnian player to ever play at the highest level of competitive Dota to my memory, MiLAN has shuffled from team to team for years trying to find his chance to break out. TI7 went quite poorly for MiLAN but just having the opportunity to play at TI in the past and get used to the nerves of playing for such a massive event is a valuable experience. The 24 year old support player has played for the likes of j.storm recently and has even stood in for NiP when they won the WePlay tug of war. MiLAN is known to play some out-of-meta heroes in the support role such as Tiny, Phoenix, Enigma, and has even stuck with Dark Willow after her nerfs. He catches many teams off guard with his unique picks and puts players in some laning situations they aren't very familiar with. The advantage MiLAN brings to the laning phase can not be undersold and the impact he has during team fights can almost always be felt.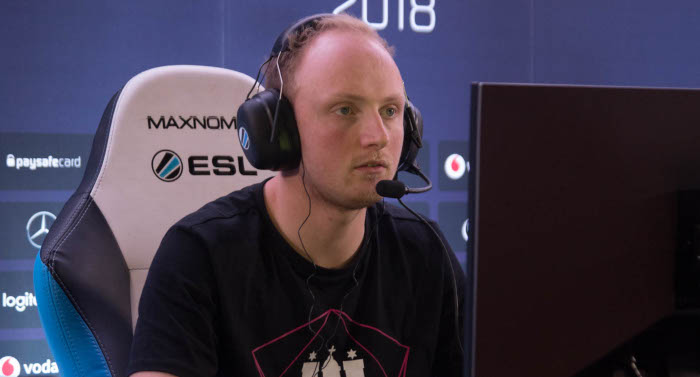 Image courtesy of ESL
O captain my captain, we can only hope Misery and the rest of Chaos do not find a similar end to Walt Whitman's famous poem. Misery's crew have passed their first hurdle and much of it is no doubt due to his leadership. While Misery's name is often left out of the conversation when discussing great Dota captains his achievements speak for themselves. He made a miraculous lower bracket run during TI6, turned Pain Gaming into a serious competitive threat, and while he was not the captain on Team Secret, he has won a Major and proven his abilities as a player as well. Misery is still looking to make his true mark in Dota 2 though, and his tenacity should also be noted. A lot of players slowly fade to irrelevance as it is incredibly difficult to remain competitive for years on end in Dota 2 yet Misery has persevered and is constantly qualifying for the biggest tournaments of the year.

Misery has been in the game longer than nearly anyone and his eye for talent and ability to lead said talent is on par with the greats of the game. Certainly there are some differences but any player who has been lucky enough to play and learn from Misery has benefited from it.