The story of this Infamous squad is quite the short one: their first appearance can be tracked to the Starladder Minor #2 qualifiers as Team Anvorgesa. Later they failed to earn a spot at Epicenter, but then were acquired by Infamous to play the South American qualifiers for the singular spot their region would have at TI.
While the team has not been around for long, the heart of this team has existed for much longer. K1, Chris Luck and the Bolivian player Wisper were members of Team Majestic that played in the OGA Dotapit minor. They advanced to the third round of the LB, were they lost to EHOME. A respectable finish for a South American team as EHOME was certainly one of the stronger teams at the Minor. This result showed that there was something to maintain after the inevitable disband of Majestic. The remaining three brought in two Brazilian players in a very uncommon multi-SA stack named Freestyle. Unfortunately, things didn't click and they failed to qualify for Epicenter Major. Another change of roster was in place for these three players, and now they were going to look at their own countrymen to do it. Jericho and Stinger joined the new team Anvorgesa and won the Starladder Minor #2 qualifiers: a tournament in which they made a name for themselves by defeating EHOME in the defining match of their group. While they ended up losing their two Playoffs matches consecutively against NiP and Team Sirius, this was a sign of improvement.
It's not clear why, but after this result the team discarded Jericho in favor of Scofield, who was playing for Thunder Predator. With this, the team was acquired by Infamous just before the beginning of the almighty TI qualifiers. This round of SA qualifiers were different though. Previous iterations had more foreign players in the region, while this time the only non-SA team, Team Ham, didn't really have notable foreigners. The South American qualifiers were finally back to being a pure SA brawl. This was perfect, as the Peruvian dota community had some things to settle against their rivals, Brazil.
The qualifiers, although not surprising in the result, weren't a walk in the park for Infamous. They were dominant in the group stage, losing one map against local competition Thunder Predator and securing the first place for them. This could be the effects of a peculiar decision for the SA scene: the Peruvian squad decided to travel to Brazil to reduce their ping to the 'South America' server. A never-ending issue in a continent with less developed internet infrastructure.
Their first playoff match was against EgoBoys, the Peruvian stack with more pedigree than Infamous, but Infamous dispatched them all the same. After this, Pain Gaming was next. As expected, Infamous' toughest obstacle stood between them and the Grand Finals. It was a close 3-game series, but the Brazilian squad advanced to the Grand Final, only one victory away from Shanghai. Infamous once again defeated Egoboys to earn their rematch against Pain. This time, nothing would stop them. Infamous' victory over the Brazilian squad was absolute. A 3-0 that settled any doubts about who was the better team. For this year, the best team in South America was a Peruvian stack – with some Bolivian help.
Infamous will carry the usual underdog tag that a South American team has in TI, but it has already happened before. Perhaps an even longer shot than OG last year, any solid performance would be a success for Infamous. The hopes and dreams of South America ride on their shoulders, and they won't disappoint.
DPC Major Performance
Player Highlight - Stinger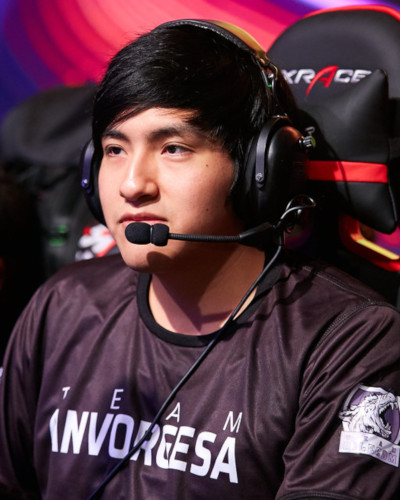 Image courtesy of Starladder
A young 14-year-old Steven used to accompany his brother to one of the 'Cabinas' of the neighborhood to watch him play Dota. Then, as you'd expect, he began playing Dota because it was what everybody there was doing. After some time, Vann added him to his team and ended up winning some local tournaments, this called the attention of Not Today, who added Vann to the roster and Stinger came some time later.
With this, Stinger was now part of the Peruvian Dota 2 showbiz, which is quite similar to NA - a struggling region with many known players jumping from one team to another. It's a tough region where every new organization has to throw everything they can at capitalizing on the pool of Peruvian talent. Stinger played in almost all notorious Peruvian stacks since then: Elite Wolves, Infamous, Gorillaz Pride, Anvorguesa – you name it. This makes him one of the most experienced players in the squad, alongside Scofield.
There are few real captains in South America because of the lack of dedicated professional experience in the region, but this is especially the case in Peru. Misery's arrival to the scene had a huge impact on the Brazilian scene, but Peru has had no such luck. The region is known for its prideful players, hence the idea of a captain that can tell other players what to do is alien for most of, if not all, high mmr pub players. In this case, if we were to name a captain of Infamous, Stinger or Scofield would undoubtedly be the nominees for this position; without any of them willing to take the spot, presumably.
Players
(Click the icons to read more about the players)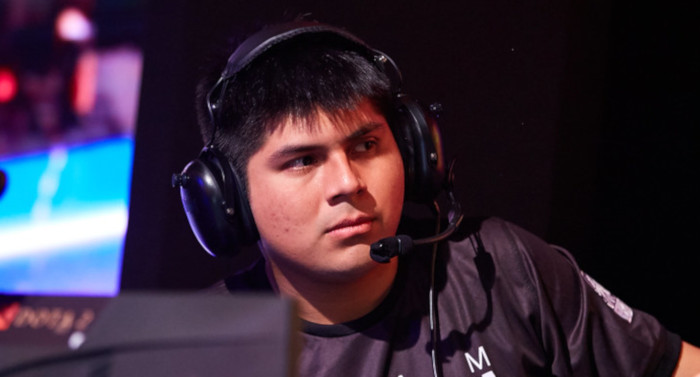 Image courtesy of Starladder
Hector "K1" Rodriguez is perhaps the player most representative of the Peruvian scene at the moment: talented, with lots of confidence and a splash of bm that characterizes a young and skilled player – at least, considering his choice of nickname. At his 18 years Hector began his most relevant appearances in Gorillaz-Pride, one of many Peruvian squads and moved to other less relevant teams, not earning anything particularly important, until he joined Majestics. This squad made noise at the OGA Dotapit Minor in which they earned a very impressive 4th place, marking the beginning of team Anvorguesa.

K1 is the second youngest player in the tournament, this has proven to be both a boon and a burden in previous TIs. Also having mentioned in an interview that he dislikes playing at Internet Cafés, one should wonder what sort of impact the LAN environment of a TI will be have on the Peruvian superstar.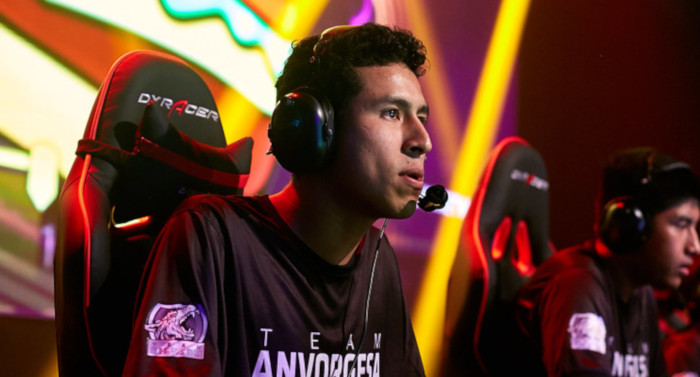 Image courtesy of DreamHack
A classic midlaner that looks for the glory of the individual play and overwhelming victory over the rival: Jean Pierre 'Chris Luck' Gonzales enjoys your Queen of Pain, Templar Assassin, Monkey King and others. Even if he likes to be the protagonist, he is a very centered mid-lander: he has made clear that he is not interested in beating just the opposing midlaner, but beating the whole enemy team. His ambitions are realistic: to get the best standing a South American team has ever achieve. Realistic doesn't mean easy, though, as his squad will likely be the underdogs in almost any match they play. If any South American has the skill to make this happen, it's Chris Luck.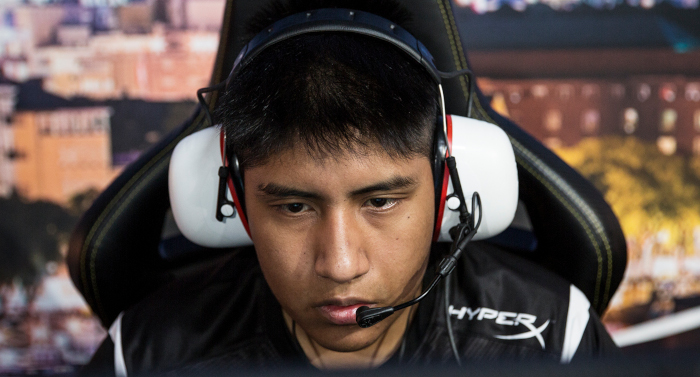 Image courtesy of DreamHack
From the Bolivian plateau to Shanghai Adrian 'Wisper' Cespedes is the youngest player at the tournament with 17 years old. Similar to all the stories in Peru, the Bolivian player has his beginnings in a LAN Café at Cochabamba known as SAGE Network. Adrian began to made a name for himself in the Café not because of his skill – he was a 12-year-old 2k player – but because he was taking care of the place while the manager of the place went to do some errands outside. That's how he was introduced to Dota 2 and years later began to made a name for himself as the SA community named him "The Admiral" given that the nickname of his usual rival, Vann, was "The Commander".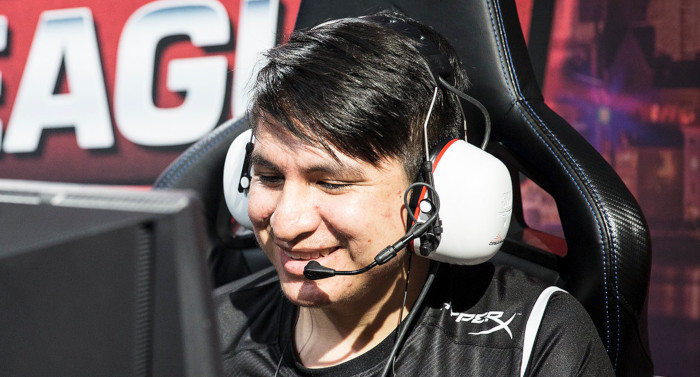 Image courtesy of DreamHack
One of the two veteran players of the squad, Elvis "Scofield" De la Cruz has the hard task of setting an example by behaving as the veteran he is for his younger companions. Perhaps the most internationally experienced player on the squad, Scofield has played in several LANs all around the world, from GESC Indonesia to the recent Starladder minor. Scofield's wealth of experience is based heavily on the fact that he played on all the roles across his career, especially in his beginnings in the Peruvian competitive scene. Maybe years from now, we'll compare him to Old Man Fear.