Alliance
FOR THE WARM MEMORIES
Few organizations, teams, logos and names mean so much for the western and eastern Dota community as Alliance. A team that eclipsed the Dota competitive landscape like no other during a year filled with Chinese domination. Granted, competition is now enormously tougher and for years they have been unable to reach such heights again; but dirt or rustiness can never take off the grandeur of a timeless classic.
Classic or not, in Dota success has to be a continuity, a constant – teams have to renew their success in the very next LAN – it's not a finishing line; today's TI champions might not qualify for the next Major and Alliance is no stranger to fluctuations related to their actual power level. This squad has been forged by upsets. Back in the TI8 DPC season, Alliance had the best shot to get to TI through the EU qualifiers as the roster of direct rivals OG was mauled by EG. Sadly the northern squad couldn't make it through the other competition and were eliminated early in the qualifier.
The same squad began the TI9 season with a new contender joining the qualifiers. As if it wasn't hard enough already with Liquid, OG, and Secret, PPD arrived in Europe under the NiP banner. Luckily for Alliance, OG decided that they didn't want to be eliminated in the qualifier of the first Major and took a deserved rest. While this clearly boosted Alliance's chances, there was still Liquid, Secret and NiP. Alliance not only reached the upper bracket, they defeated NiP there and put up a fight against Secret. They ended up losing to NiP the second time, but the statement was made: Alliance was back.
While Kuala Lumpur wasn't Alliance's greatest showing, they certainly surpassed expectations. The northern squad managed to survive a group with VP to earn their place in the upper bracket. The tournament started well, but Alliance couldn't maintain their momentum and lost to PSG.LGD and Fnatic in the upper and lower bracket respectively. The two teams were a step above Alliance. With Kuala Lumpur checked off, Chongqing qualifiers were next. This time it was for real: OG and Secret in the same group of Alliance – NiP and Liquid in the other. And they did it, again. Alliance secured a place in the playoffs by defeating OG in a thrilling BO3 and later defeated TFT in the LB to secure their position as one of the strongest teams in Europe and earned flight tickets to Chongqing.
Chongqing saw Alliance in a tough group with both Fnatic and EG. A 3rd place group finish forced them into the lower bracket to face Chaos Esports, which by that time had 3 Brazilians. They got some of the good ol' "South America lower bracket BO1" treatment and left the Major disappointed. Such a finish would sow the seeds of doubt, both in the community and the players. Such doubts were confirmed as Alliance missed the two next DPC events, the Starladder Minor and the DreamLeague Major. These setbacks took a toll on the squad's morale, especially after making the upper bracket in the first Major. The squad that seemed to have such potential was now struggling to realize it. But with enough time to train for the next qualifier, Alliance was able to secure a ticket to the Dota Pit Minor and, more importantly, a chance to qualify for the Disneyland Major. The minor went PPD's way and Alliance's problems seemed unsolvable. They did what most teams in that position do. They made a roster swap to boost the team's morale and bring fresh ideas and gameplay to the team, but this squad went through more than a usual stack would endure. Alliance chose to stick together to fight for another qualifier: the second Starladder qualifier of the season.
They say it's not about how you start, but how you finish. Well, the last pair of DPC events were fantastic for Alliance. They not only got the second place in the Minor – earning the tickets to Epicenter – they also earned their spot at TI in their most exciting match all season. It came down to a single Bo3 against Gambit Esports, winner qualifies to TI9. Alliance pulled through when it mattered most, and it doesn't get sweeter than that. Ending the season with a huge morale boost, Alliance can be confident that they are not having an eastern vacation in Shanghai. This squad are definitely underdogs coming into TI, but with last year's outcome, they have their right to feel that they can do it. All we can hope for is a Na'Vi vs Alliance at TI once more, for the good old times.
DPC Major Performance
Player Highlight - qojqva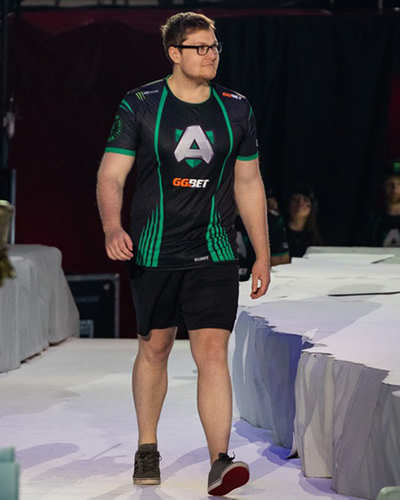 Image courtesy of EPICENTER
All other players in Alliance have been in the team longer than Max, but by far Qojqva is the most experienced player in the roster.
Once a prominent European mid laner, Qojqva made his first big impression in Mouseport in the era of Chinese domination, when only Na'Vi or Alliance stood a chance against any of the eastern giants. Max made such a good impression that he joined NA squad Team Liquid alongside the likes of Bulba and TC. During that period, Qojqva would often go one on one against the rising star Arteezy and showed off his great skills even if EG would usually take the match. TI4 was the LAN that changed Qojqva's path: Liquid were eliminated in the infamous bubble bracket by LGD, the same team that Liquid eliminated in the previous TI, giving everyone the impression that it was an early exit for a player like Max. With this, Liquid missed the main stage play, which by the time felt like a big disappointment for any team, making Qojqva leave Liquid as the org took a rest from Dota.
Team Tinker, a pseudo-continuation of that Liquid squad, was formed after TI4 with the hope that some org would pick them up. Alex Garfield decided to shelter the team under the GoodGame Agency and it simply didn't work out and unfortunately things continued to get worse from there. His squad was picked up by Mouz as they were expected to win TI5 qualifiers, but they crashed against NaR and quickly after, Mouz left them. Qojqva decided to take a long vacation from Dota after this. It took Max around 9 months to decide that Dota deserved another go and qualified for TI6 with Escape Gaming, which is usually a great lifesaver for players in the Tier 2 scene given the mighty prize pool of TI. But it went downhill from that and it took Qojqva half a year to get back in an interesting org: the second iteration of NiP, the non-only-Swedes one. But two-failed Valve events qualifiers sent Qojqva back to the Tier 2/3 battlegrounds until he finally came across this iteration of Alliance, where they tragically missed out on TI8.
Max is undoubtedly a talented Dota player that was marked by a particular TI who, much like his team, has been unable to reach his previous heights. But this current spot earned at TI feels like a great accomplishment as he had to win it in an unforgiving DPC season against great teams like Gambit and EHOME. Things have to become worse before they can improve, and Qojqva is certainly on his way back up.
Players
(Click the icons to read more about the players)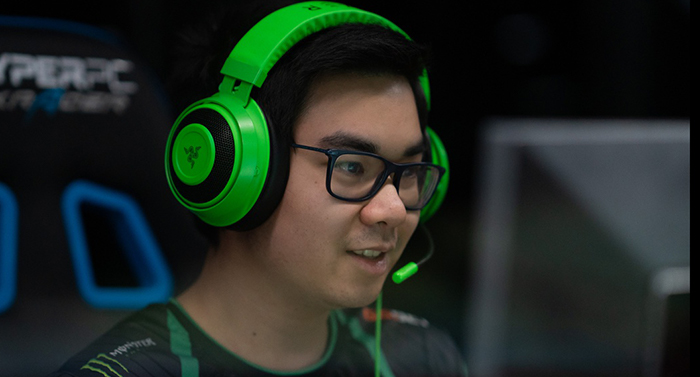 Image courtesy of EPICENTER
Michael is one of the many, many young and talented players that Sweden constantly supplies at different esports. Perhaps he is overshadowed by other young position 1 players, but his great talent and quick reflexes can't be denied, especially after witnessing his solid Morphling play. Micke played alongside Qojqva and Insania in Tuho, meaning that this 3-player reunion in Alliance is no coincidence. Michael is still quite young and this will be his first ever international – as with most of Alliance – hence it is expected that he will have to rely on Qojqva's and Loda's experience to overcome the enormous pressure of playing in his first TI.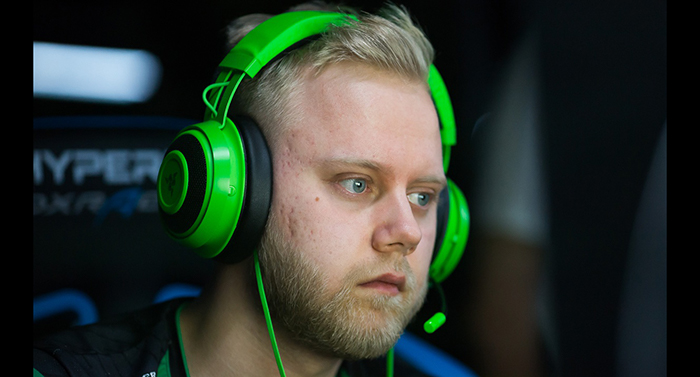 Image courtesy of EPICENTER
Little is known about Samuel 'Boxi' Svahn since he can be tracked only to a couple years ago in minor teams in competitive Dota. Actually, his first major appearance was a standin for NiP in the Mr Cat invitational back in 2017, where he played alongside Insania. Boxi, as with most gamers is a simple person: hates waking up early, likes to play table tennis, and goes snowboarding. Boxi is a very solid offlaner. While he doesn't often dominate the laning stage, it's exceptionally rare for him to have a poor one. Boxi is a rock for the team to rely on. Initiation heroes such as Centaur and Batrider are his current trendy picks, hence you should expect a silent but deadly offlaner whenever he's not the focus of the enemy pressure.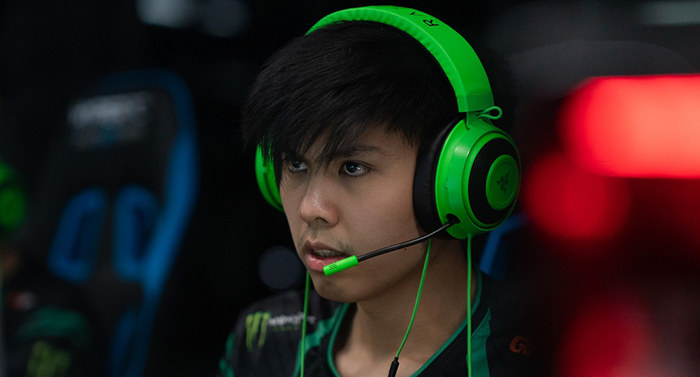 Image courtesy of EPICENTER
Considering his short top tier career and being the first Norwegian player to step into TI, Tommy is facing quite a big challenge as most of his companions. Taiga is the player with the least relevant experience in Alliance's squad, having only met high-level companions in Illidan and Topson back in 2017. This lack of competitive experience seems to be offset with his calmness during dire situations, especially from a team-building perspective, which is another role in the never-ending list of tasks a support must endure in a team. As Qojqva has to bring the experience to the booth, Taiga will keep the team relaxed, something that we saw was absolutely vital in OG's TI-winning run last year.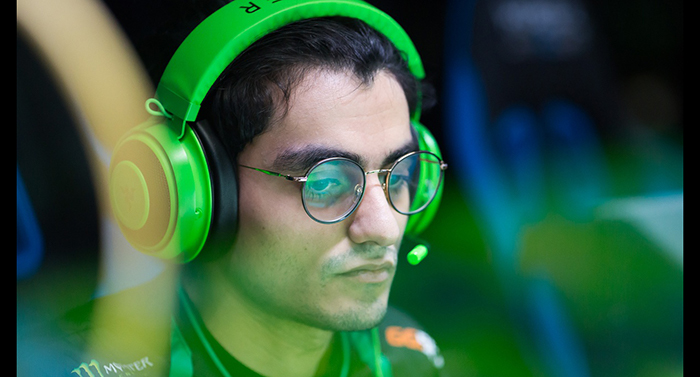 Image courtesy of EPICENTER
One of the many players that comes from HoN, Aydin has actually quite some competitive experience between both games, which should prove to be quite helpful as he is also the oldest member of the squad. Insania played in many teams during his HoN period and even played alongside Zai and Khezu in some of them. But still, even with all this career behind them, TI is in another level of pressure and competition. There is simply no other tournament like it. Having played in teams like NiP (alongside Qojqva), and Tuho (with Micke and again Qojqva) before arriving alliance, it seems only natural that he is the captain of this squad. Insania has a more relevant role as captain than as position 5, as he is the second most veteran member of the team, but also a newcomer to TI.