There's a
tweet-chain
that's often referenced when describing Dota fans. It came from the creator of the website SteamSpy.com and dealt with player numbers during Overwatch's free weekend. It read: "CS:GO, TF2, GTA V, Garry's Mod, Civ 5 - all were affected by Overwatch free weekend and lost 8-15% PCCU. But not Dota 2, no sir! At this point, I'm not sure Dota 2 players are aware of [the] existence of other games.". So maybe it wasn't that strange that RNG entering the Dota scene wasn't big news in the west, even if it should have been. Part of it is because the org started in LoL, a game very few Dota player co-play, and part of it is due to the fact that RNG haven't exactly shown off play worthy of admiration. They have improved though, slowly but surely. You'd be smart to not underestimate them come August. They've won plenty in LoL, so they have the infrastructure to do the same in Dota.
Royal Never Give Up
Unrealized Potential
When the first RNG roster was registered back in September, I was fucking excited. Not just because we saw a new, big, org entering the Chinese Dota scene but also because of the roster they managed to put together. Monet and ah fu — two of the best players at TI7 — were the main attractions but the rest of the cast were also great. At least on paper. For a while it looked like the battle for Chinese domination would be one between two newcomers, RNG and Team Aster. The two had the rosters and the backing to topple the traditionally top-heavy Chinese scene. But looking back at the DPC season, that never happened. Even worse, it never even came close to happening.
RNG, for all the starpower they had on their roster, were never able to take off. They failed to qualify for the first Major of the year and their performance in the first Minor left fans with a sour aftertaste. They finished 3rd after being knocked out by a fairly weak NaVi. But hey, it was the first event of the season. The players hadn't had time to really come together as a team. Sadly, the top 3 finish in DreamLeague would remain their high score in DPC events until the very last Major of the season, EPICENTER.
The team was missing something and they knew it. In a perplexing move they chose to remove captain 343 from the squad, only to replace him with September, an unknown player from their youth training squad. 343 hadn't been playing great during DreamLeague but this was a very clear trade down. And so the snowballing began. The team failed to qualify for the Major and Minor.
After those failures, the team realized what most others had concluded long before: they needed a strong support on their team. This isn't to say that ah fu is a bad player, he's one of the most underrated supports on the scene, but he's not a leader like other big names on the Chinese scene. Think of him as a GH or Yapz0r. Both great players but they need a strong support partner to succeed. So RNG went out and got one of the strongest support partners available: LaNm. The hope is that he would be able to do to RNG what he did to Vici Gaming last year.
Slowly but surely, the team started turning things around. The big defining moment came in the middle of May, during the qualifiers for the EPICENTER Major as RNG started accelerating. In an absolutely stacked Chinese qualifier, RNG only dropped a single game in the group stage — to PSG.LGD, a frontrunner for the Aegis — and then a single game to Aster in the semi-finals. They'd qualified as the #2 team from China. Sadly, this wasn't the arrival to the top that fans had hoped for. Just like the team, RNG's run in Moscow looks impressive on paper but doesn't hold up to closer scrutiny. They finished second in their group. A group with Secret and Fnatic. Which sounds great but you also have to consider that they only beat Fnatic, twice, to get to that point, thanks to the GSL group system. We also saw that this Fnatic squad was struggling greatly at the time, as they went out in last place in the last two Majors of the season. After groups, RNG went two-and-out in the brackets. So while this was their best placement all year, in terms of DPC points, they only really beat one team.
As a fan of most players on the RNG roster, the teams unrealized potential is frustrating to say the least. All the players have an incredibly high skill ceiling and most of them have demonstrated it in the past. This TI is more than just a shot at making some good money for RNG. The players have to prove to themselves, and the world, that they belong there. Something they've failed to do so far.
DPC Major Performance
Player Highlight - LaNm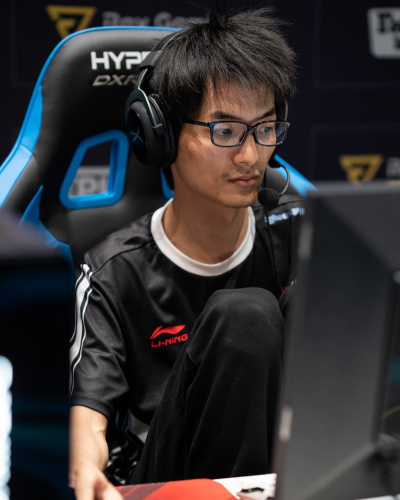 Image courtesy of EPICENTER
Zhang "Lanm" Zhicheng is one of the oldest players in Dota 2, going all the way back to the original Dota as well. One of the few players to have competed in the first iteration of The International, Lanm has been at the highest tier of Dota for most of his career. Despite several top finishes at TI, and even a 2nd place finish at TI1, Lanm has yet to take home the Aegis. Even his attempt with the legendary Team DK in 2014 ended in failure. That isn't to say, though, that Lanm is a failure. There's a reason that he has so many top finishes and has played in such prestigious teams. Lanm is simply one of the best position 4 players that China, or the world, has to offer. With this in mind, it's easy to understand why RNG decided to pursue Lanm and now that we've seen the results of him joining the team, it just seems smart.
It's pretty easy to nail down what kind of player Lanm is. He's a playmaking support that his team will rely on to outplay the enemies and create space and kills for his cores. Does knowing this make it any easier to stop him? Not at all. When Lanm is playing his legendary Rubick, there's not a lot you can do to prevent him from stealing your best spells and single-handedly winning each teamfight. While his Rubick is by far his most played hero, he's also well-known for his Lion and Earthshaker. These playmaking heroes are truly where Lanm shines and while he also has the ability to play heroes like Undying and Elder Titan, they will never be better or more imposing this his favorite supports. Give Lanm a blink and he will give you the game.
Players
(Click the icons to read more about the players)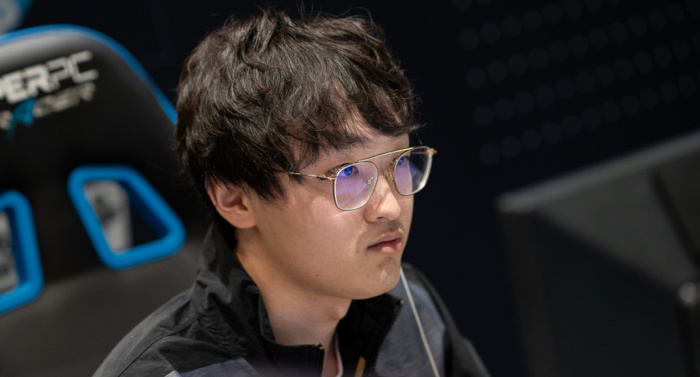 Image courtesy of EPICENTER
Monet is RNG's carry player, and a great one at that. He started out his career with a brief stint on For The Dream's C team before moving on to the CDEC / LGD organization, where he spent the next two years. He was at the whims of his organization for quite some time. He helped LFY win the qualifier for the Boston Major, but was replaced by End before he could even play in that same event. LFY soon realized their mistake though and brought Monet back, who eventually lead the squad to an incredible 3rd place finish at TI7. After a rough 2018, Monet moved to RNG in hopes of greener pastures and, while that didn't pay off initially, it finally looks like the right move.

Monet is a true carry player if there ever was one. He has an incredibly large hero pool and can play both farm-heavy super cores, such as Morphling or Terrorblade, or hyper aggressive cores like Gyrocopter and Ursa. His versatility is a huge plus for any team that he plays on. Just as limiting your captain's drafting options is one of the worst things you can do to a team, allowing them to pick from every possible option is one of the best things you can do for a team. Hopefully we will see the Monet from 2017 show up in Shanghai.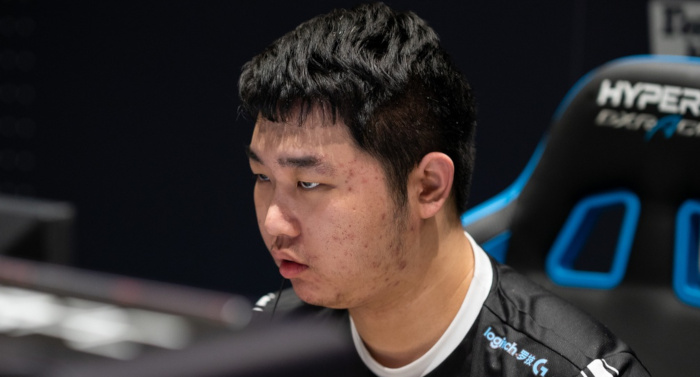 Image courtesy of EPICENTER
Setsu is yet another player to come up through the CDEC community before truly breaking through to the professional scene. A young mid player, RNG is Setsu's second real team (and certainly a large step up from CDEC), having joined at the same time as Monet and ah fu during the post-TI shuffle. He's proven himself a reliable mid laner, with some of his favorites being lane-dominators like Queen of Pain or Outworld Devourer. He can also play weaker laners that have higher payoffs, such as Invoker and Storm Spirit. Setsu isn't necessarily the flashiest mid, you won't see him dominating the likes of Sumail or No[o]ne, but you won't see him getting destroyed in lane either. When Setsu is able to win his lane and carry that momentum forward, you'll rarely see RNG lose such a game. A weak showing from him isn't debilitating for RNG, but strong showings almost always guarantee victory, so expect RNG to prioritize Setsu heavily going into TI9.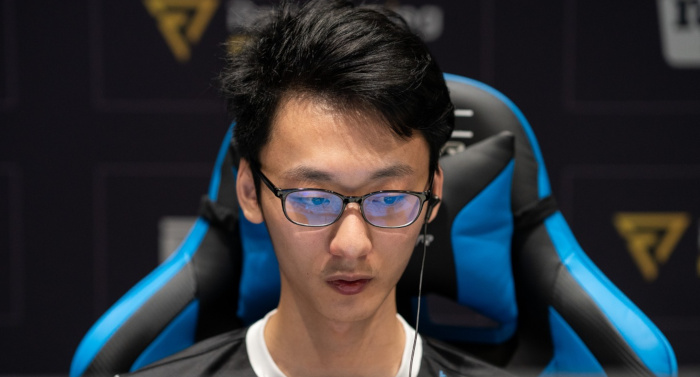 Image courtesy of EPICENTER
By far the most inexperienced player on the roster, Flyby is an interesting player. He has less than a hundred professional games played and he spent a large portion of those games playing carry. And yet, for some reason, he has moved to the 3 position for RNG. Stranger still is the fact that Flyby joined the RNG roster in December, stayed on for four months, left to play with Royal, then rejoined RNG again a month later. It's been a weird year for Flyby, but there must be a good reason that RNG brought him back for their final run. It can be hard to say much about Flyby given how small his sample size of games is, but he seems to have been more successful in the offlane than the safelane. Hopefully this bodes well for further improvement coming from Flyby as this will be his first time at The International and there is no better stage to show up on.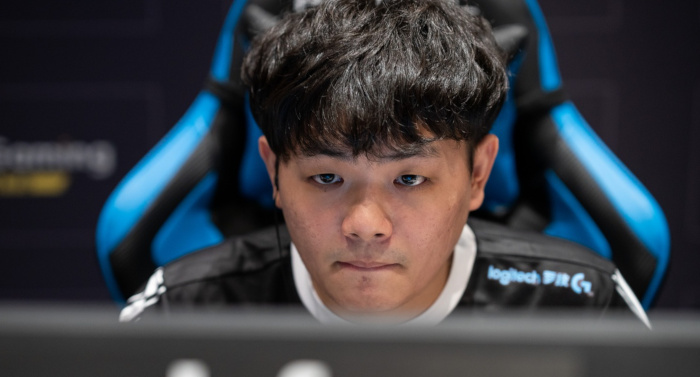 Image courtesy of EPICENTER
The "thief in the night" returns to The International. Tue "ah fu" Soon Chuan is a player that exploded onto the international stage during TI7. Up until 2017, the Malaysian support had been bouncing around tier 2 teams in South-East Asia without anyone really taking note of his existence. So his move to LGD's development squad, LGD.Forever Young, wasn't hugely publicized. Nor should it have been at the time. That all changed as he, and his team, took the stage in Seattle. There's little doubt that the lower bracket final, between LFY and Liquid, was the finals the fans and players deserved. While Liquid easily rolled over Newbee in the grand finals, their series against LFY was definitely some of the most exciting Dota we saw at the event.

Ever since that elimination, ah fu has failed to reach previous highs. LFY technically stuck together for another year after TI7 but internal conflicts tore the team apart. So when the qualifiers for TI8 rolled around, LFY couldn't even make it to the main event. And his move to RNG wasn't the success many, myself included, would've hoped for. However, ah fu has shown off his awe-inspiring skill before now he just needs to find it again. RNG desperately needs that.