Inside and outside the game of Dota 2, momentum is key. Slow down, fall behind, come apart. Accelerate, ride the wave, get ahead. Where ganks and misplays can cause a downward spiral of performance within a match of Dota 2, poor results in qualifiers and tournaments can blunt an otherwise performant squad.
TNC Predator
Kings of Controversy
TNC Predator has had a good run at qualifying for The International in recent years. Supplanting the usually Mushi-led Malaysian stack as the recurring SEA participant in a changing of the guard back in TI6, the Filipino squad shocked the Dota world when they eliminated the dominant original OG lineup in dramatic fashion. Having secured a top 8 finish, they would meet their fate in the next round to the eventual runners up, Digital Chaos, and head home in the same round as another tournament favorite, Team Liquid. The Kuku-centered squad would go on to slug it out through SEA regional qualifiers in the years after and secure their spots in TI7 and TI8. This year, TNC's historical arc continued to trend upward as they bypassed the SEA qualifier altogether by qualifying directly to TI9 via the DPC point system. Momentum, as it turns out, can play the long game.
A closer look at this year's results does not tell the story of an always-on-top TNC. Sure, they took a pair of 2nd place finishes behind regional rivals Fnatic and Mineski to qualify for the Kuala Lumpur and Chongqing Majors, respectively, and yes, they did outperform that same Fnatic in Kuala Lumpur for a respectably deep 5th-6th place run. In the months between qualifying directly to the Chongqing Major and TNC's attendance, what was brought to light not only cast a pall over Kuku and TNC as an esports organization, but embroiled the entire Dota 2 community in discourse and conflict.
What happened should not be sugar coated or danced around. In a public matchmaking game, on his main account, Kuku called another player in the game a racial slur directed at those of Chinese descent. In a vacuum, it would be bad, but this was on the heels of another Filipino player using the same slur in an official pro match against a Chinese team just the day before. Following the backlash from inside and outside the community, a cover up was attempted by the team's manager to defuse the situation, but was later admitted to on a post on Facebook. The entire Dota world watched to see if the reports and rumors of Kuku's ban from the China-based Chongqing Major were true, and a month later Valve would step in to announce that because of mistreatment of the situation by TNC's management, that Kuku was banned from participating by Valve themselves. The rest of TNC would be free to play at the Major that they had worked hard to qualify for, with a stand in to replace Kuku, and at no penalty on any DPC points they would win at the tournament.
Chongqing would be a disappointing showing from TNC. While they started in the lower bracket against the BurNing-coached Team Aster, the decisive victory was met by sweeping 0-2 defeat at the hands of team Liquid just one round later for a final placement of 9th-12th. This bottom half finish would only be the start of a disappointing downturn in TNC's DPC season. A poor group stage resulted in the team getting eliminated from contention for the DreamLeague Major by WG Unity -- they would be invited to attend the subsequent StarLadder/Imba Minor qualifier, and lose in the open qualifier phase. Between the loss in DreamLeague and StarLadder, team captain and support player ninjaboogie leaves the team to join regional rivals Mineski. It is a cold, sad winter for the once radiant TNC squad, and the early spring is no less harsh. After being one game away from qualifying over Fnatic to the Paris Major, they lose the best of three 1-2, only repeat the same early lead followed by ultimate failure later that day against Mineski. The same Mineski that their captain, ninjaboogie, had left them for. In another cruel repeat, WG Unity goes on to eliminate TNC from the Dota Pit Minor qualifiers just days later.
Beyond the DPC, though, existed bright spots during this otherwise drab period for the team. In early March, TNC returned to Chongqing for WESG (though once again, without their persona non grata, Kuku) and beat the all-Chinese Keen Gaming on home turf to bring home a $500K first place finish. They also clean up at a regional SEA LAN, the Asia Pacific Predator League, for an easy first place finish, and qualify for not one but two ESL events in Mumbai and Birmingham. It is these non-DPC performances that proved crucial for swinging the squad's momentum back in their favor.
Although Keen Gaming would get their revenge on TNC for their beat down at WESG by knocking them out of ESL Mumbai, TNC would net a respectable 4th place finish behind other TI-bound teams, Natus Vincere and Mineski. Following this placement, TNC would also score a huge logistical win: the coaching prowess of Heen, who had previously coached a dominant Team Liquid to ultimate victory at TI7. With Birmingham in sight and a respectable run at Mumbai behind them, the revitalized TNC squad would finally break their DPC attendance drought by qualifying directly to Epicenter's Moscow Major alongside Fnatic through the SEA qualifier. Despite this and a strong group stage at ESL Birmingham, however, TNC failed to perform in the playoffs and flamed out with a 5th-6th place result.
Even though they had not attended a DPC event in close to five months, TNC's point total from Kuala Lumpur and Chongqing made them a team on the bubble, and a good showing would allow them to bypass qualification and land an invitation to TI9 directly. A finish in the top half would have been enough to lock in their spot, but TNC would go above and beyond and leave all of the other TI hopefuls -- among them OG, Alliance, Gambit, and Forward Gaming -- in the dust by earning their best placement at a DPC event all season at 4th place, only finishing behind the juggernauts of Team Liquid, Virtus Pro, and Vici Gaming.
High highs and low lows. Controversy and consequence. Setbacks and pick ups. TNC's 2018-19 DPC season has seen it all. Kuku and his squad are going into the ninth International as the local villains, but they're doing so with tenacity and promise.
DPC Major Performance
Player Highlight - Kuku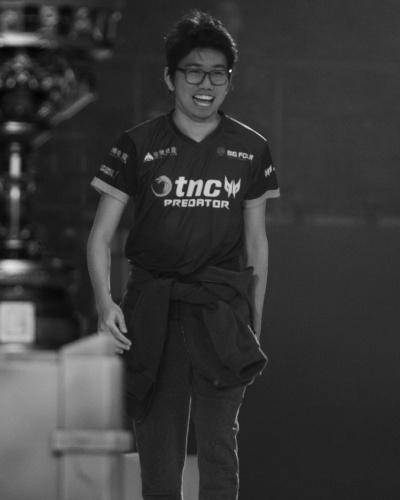 Image courtesy of EPICENTER
When TNC is talked about in a modern context, it is impossible not to also refer to the unwavering core of the lineup, their offlaner Kuku. Together with eyyou, they are all that remains from the legendary TI6 team that upset the near-invincible OG in a lower bracket shocker for the ages. Since then, Kuku has also attended TI7 and TI8 with TNC, mostly playing offlane, though last year he ceded the position to Sam_H to give a shot at captaining from the 5 position support slot.
Kuku stands apart from his peers on TNC by his role in stoking controversy this past winter over his infamous all chat remarks. This singular event brought up global discussion on Valve's role in policing player conduct, the responsibilities of pro players' demeanor outside of a professional setting, what proper remediation for these transgressions looking like, the normalization of slurs in public matchmaking, how regional governments and attitudes affect who gets to play in tournaments, among a whole firestorm of other tangents stemming from his initial remarks and their rebuttals.
Despite a winter and early spring away from LAN events as a result of his actions, combined with poor online performance in qualifiers, Kuku has proven that when he's on, he's on. Recently he has had success slithering around the battlefield as Venomancer and flying high with his Batrider at Epicenter. Notably, he has been an early adopter of Dota 2's newest addition, Mars (though to less than stellar results). Though not the flashiest player on the team (usually reserving the Big Play moments for his 4 position, Tims), Kuku's more utility focused playstyle compliments his history with TNC: going where he needs to be, playing what he needs to play, and providing a game state to enable his fellow cores' success as often as possible.
Players
(Click the icons to read more about the players)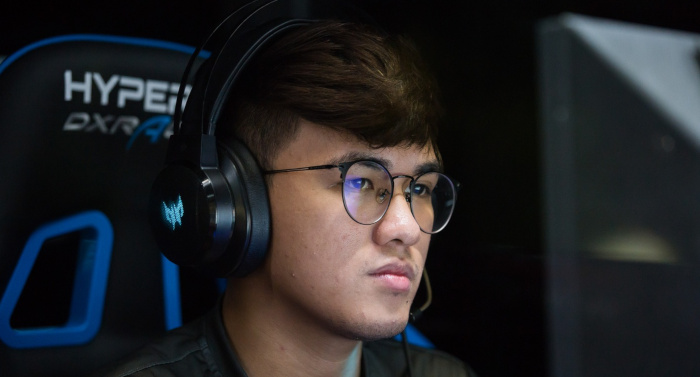 Image courtesy of EPICENTER
As the newest addition to TNC (counting eyyou's previous stint as a player and coach), Gabbi has some very big shoes to fill. Raven, TNC's faithful carry for the past three years at The International, had left the team after their poor results. Unlike the TI7 TNC, where Raven left after TI6 but would return a few months later, Gabbi has been TNC's position 1 carry for the entire duration of the DPC season. Like his teammates, he has spent his career in largely Phillipine-based teams like Execration and Clutch Gamers, with a respectable amount of success within and outside of the region. This year, however, will be his first year attending The International.

Gabbi's hero pool consists most commonly of hard hitting right-click carries like Wraith King, Sven, and Troll Warlord, all of which farm hard and fight harder. The pocket pick to look out this tournament will be his safelane Bristleback. It's been paired twice with Armel's Medusa to create a front line of sturdy yet intimidating damage factories, and one with Armel's Templar Assassin for maximum raucous aggression.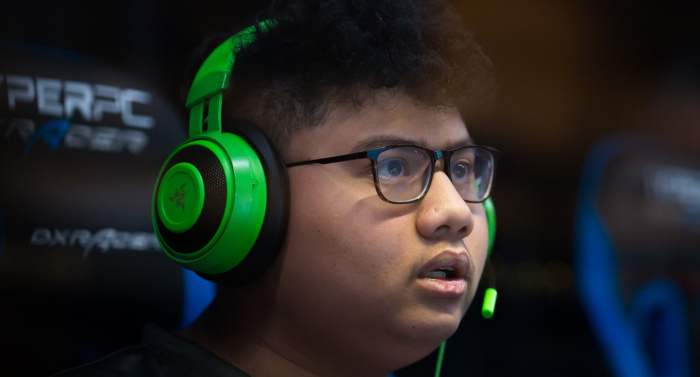 Image courtesy of EPICENTER
For the second year in a row, TNC will be entrusting mid lane duties this International to Armel. Having spent time in the region with other Filipino teams like Clutch Gamers and Team Admiral, Armel joined TNC in early 2018 and helped the team qualify a handful a Majors and ultimately, TI8. Despite his fellow core players Raven and Sam_H leaving the team after a first round exit on the main stage, Armel stayed on to help bring early success to TNC.

In his most recent performances at ESL Birmingham and the Epicenter Major, Armel has played a large swath of heroes in the middle lane, though has revisited some like Templar Assassin, Alchemist, and Medusa for a more consistent, safer style of play that has yielded positive results for him and his team.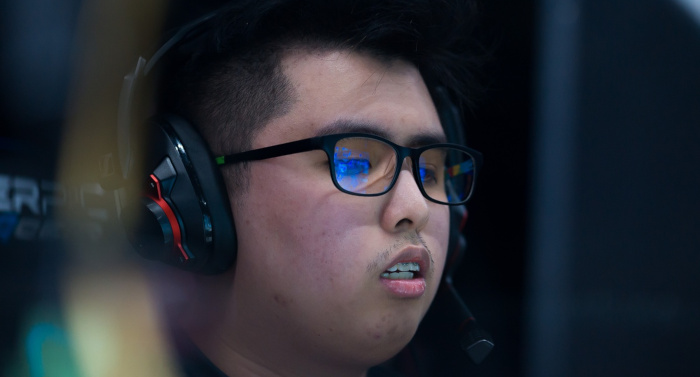 Image courtesy of EPICENTER
In the same vein as his teammate Kuku, Tims has been a company man for TNC since he joined the team in late 2016. Since his time with the squad he has attended TI7, TI8, and now also has TI9 to look forward to next month. Through thick and thin, Tims has been supporting his team in the greedier 4 support role with an ever changing cast of 5s, of which has seen the likes of ryOyr, 1437, ninjaboogie, and even for a brief time his current teammate Kuku's experiment with playing a role other than core.

Where eyyou's more subtle and strategic play style suits him as the team's captain, Tims is here to blow games wide open. This year alone Tims has made highlight reel worthy plays on heroes like Rubick and Enigma that have left casters screaming at their desks. Historically, it would be remiss not to mention Tims' Earthshaker (which he spent most of Epicenter playing anyway) and his legendary Earth Spirit.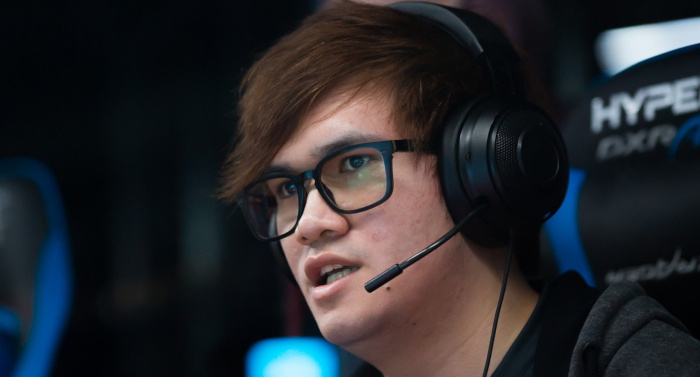 Image courtesy of EPICENTER
While he started this DPC season with SEA legends Ohaiyo, Raven, and YamateH on Lotac, eyyou initially joined TNC as a stand in following their former captain ninjaboogie's departure in early February. Now their full time captain, his familiarity with the squad has never been in question, having served as TNC's coach for most of 2018, including their run at TI8. Under his direction in 2019, the team would rally and flourish, initially only in non-DPC events, but ultimately also in the run up to Epicenter.

In game, eyyou has been the one to play the more sacrificial support role. Fragile classics like Warlock and Ancient Apparition have helped compliment more bulky and aggressive heroes drafted for Tims, alongside more nuanced heroes like Chen, Grimstroke, and in particular, Oracle. His Oracle play lifted dominated MYSGAU and allowed the team to skip the playoff phase of the Epicenter qualifier to directly qualify.