LGD has always been synonymous with the elites of Chinese Dota. Ever since TI2 the organisation has made it to every single TI and much of their vaunted history is linked to xiao8's genius that had brought LGD to the very top. But the greatest height for PSG.LGD was to come after The Director's exit from the roster. LGD rebuilt the team in 2018 with veterans fy and Somnus coupled together with relative newcomers Ame, Chalice and xNova, this roster made it all the way to the TI8 finals and fell just short a single game of taking the championship.
Coming into TI9 there is but a single mission for PSG.LGD. They are here to rewrite history. To right past wrongs. To vindicate the entirety of China in front of their home crowd at Shanghai. Last year all the signs had pointed towards the star-studded squad to take home the aegis. Not only were they the last chinese team in an even year, they also mirrored Liquid's run in TI7 by beating almost every top team outside their region to make to the Grand Finals. With just the "flukey" OG standing in their way, victory seemed assured. However, you can't always trust in prophecies. After the first 5-game Grand Finals since TI3, it was n0tail, jerAx, Ceb, ana and Topson to engrave their names onto the Aegis of Champions.
PSG.LGD
In Search of Hope
With the dust settling in Vancouver, Chinese Dota hit rock bottom. Not only was the tradition of changing championships between East and West broken, but PSG.LGD was also the only Chinese team to reach the Top 8. There could be no greater insult for China, a region that has long prided itself on being at the top of the scene. Naturally their hopes, and later frustrations, were focused on the finalists that fell just short. Sadly there would be no relief for Chinese fans. PSG.LGD picked themselves up from their heart-wrenching defeat in Canada and continued on towards the first Major of the season, yet success was still out of reach. Falling in Kuala Lumpur with only a Top 6 finish, fy & co. seemed to lack the spirit that had pushed them all the way to the finals in the past. The edge that had made them superior to other teams was gone. The spark of genius extinguished.
As PSG.LGD faltered mid-season, other chinese teams took up the torch. Vici Gaming arose as champions on the stage in Stockholm, while LGD booked another Top 6 placement. Maybe's absence clearly played a role in that, but it also became apparent that PSG.LGD had become stuck in limbo. While consistent placing within the Top 6 of Majors is nothing to scoff at, it is also far from being satisfactory for a former TI finalist and flagbearer of Chinese Dota. Although Maybe's return in Paris propelled them to a fourth place, the final Major in Moscow saw them again exiting the tournament early in 5th-6th place.
Over the course of the season, the final goal moved farther and farther out of reach. What had ought to be theirs was now just a faint image in the distance. Although their results have been consistent in the upper ranks and flashes of brilliance are still present in their matches, LGD have looked spent for the majority of the season. Is it the pressure getting to them? Have they never recovered from their loss to OG? Has everyone else just improved at a faster rate?
With Vici Gaming taking the trophy in Moscow all eyes in China are now on them. Perhaps that is all that PSG.LGD need, a break from the spotlight and scrutiny that comes with carrying the expectations of a region. With a long break to refresh and reinvent themselves we might just see a roaring return to championship form out of the Chinese superstars. TI has come and PSG.LGD have a debt to settle.
DPC Major Performance
Player Highlight - fy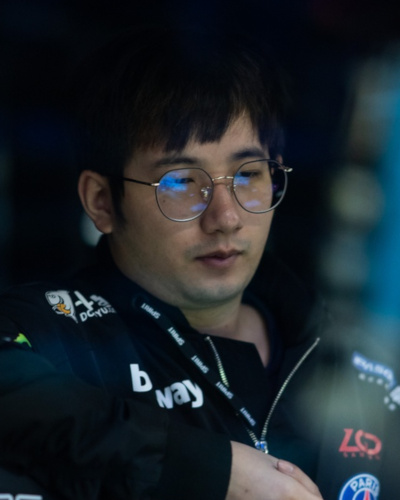 Image courtesy of EPICENTER
Ever since his breakthrough to the top tier of the scene on his first professional team, Vici Gaming, Xu "fy" Linsen has been one of the driving forces of revolutionising position 4 support play. He and his partner in crime, fenrir, formed one of the deadliest support duos of all time, propelling VG to the forefront of Dota 2. Although TI4 is still reviled to this day as the "Deathball-TI", it also cemented fy as one of the best support players of all time as his play was vital to Vici's second place finish. Ever since then he has been THE player you pointed to if someone wanted to learn how to play an active, game-winning support. Be it gamesense, hero pool, positioning, or the will to test the limits of his heroes time and again, fy is the complete package. He has rightly earned his moniker, fy-god.
As strong as his pedigree is, even a god cannot escape the vagaries of form. Following a slump throughout 2017, including a missed qualification to TI, fy departed from Vici Gaming and even tried to switch role to an offlaner. The results were mixed, to say the least, and his new home LGD only returned to championship form when fy returned to the supporting role. Back to his familiar position 4, he wasted no time once again displaying his insane insight into the limits and possibilities of support play. Fy doesn't rust.
However, there is one thing that eludes him. Having his name on the Aegis. I would imagine that bitter does not even come close to accurately describing the feelings one goes through as a silver medalist at The International. fy has the dubious honor of being the only player to have played and lost in two TI-Grand Finals without having won the Aegis, suffering through that maelstrom of emotions twice. Last TI's True Sight documentary allows us to catch a glimpse of how utterly heartbreaking that loss must have been for him. The look on his face as the fireworks go off around him is going to haunt every Dota 2 fan until he finally inscribes his name as a champion.
Along with PSG.LGD'S coach QQQ, himself a three-time finalist (once as player, twice as coach) that never got to lift the aegis, this TI in Shanghai is a chance to exorcise his demons and reap what has been long overdue: An Aegis of Champions for one of the greatest support players to have ever played Dota 2.
Players
(Click the icons to read more about the players)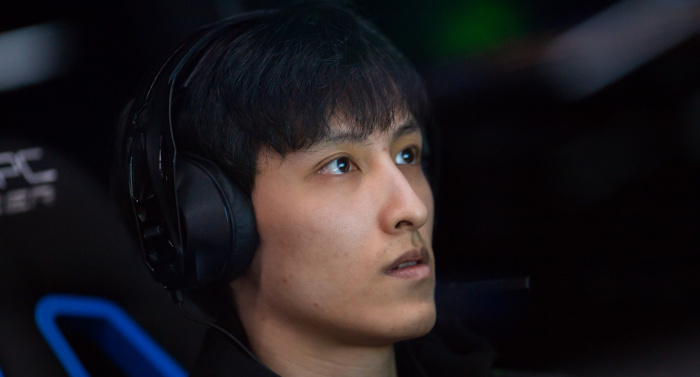 Image courtesy of EPICENTER
As much as Wang "Ame" Chunyu is being memed about, be it from legendary rumourmonger LGDAMEFAN or linking clips of his sometimes less than optimal play, the current position 1 player for PSG.LGD is still one of the mechanically best carries in the scene. Whenever LGD plays you can be certain that Ame is at the top of the networth charts. While much of that is owed to outstanding support play from fy and xNova, credit must go where credit is due. Ame knows when and where to push the boundaries of safe farming. Versatility is also one of his best assets as whatever carry is in the meta, he will have it trained and ready to go. His one weakness is overconfidence as sometimes he just gets caught being in places he has no business being in. Although sometimes part of elaborate tactics as his team is ready to back him up and follow through, he also looks plain silly when it doesn't work. Now armed with another year's worth of experience since TI8, Ame is poised to make good on the promise of his raw skill.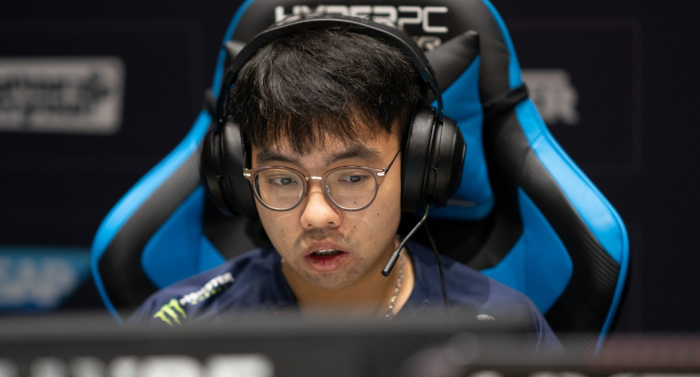 Image courtesy of EPICENTER
There are very few players that are able to go toe to toe on the midlane regardless of matchup or opposing player. Lu "Somnus" Yao (or Maybe) is one that most certainly makes that list. Making the most of the farm and experience priority he is given in the midlane, Somnus routinely takes over games and carries his team on his back. He doesn't even need support rotations to achieve that feat as he is more than capable of outplaying even the likes of Sumail or Noone. Forcing opponents to divert resources for handling his play and preventing him from snowballing, his sheer laning presence relieves pressure of the side lanes.

But his role as pillar of LGD is not only limited to his skill within the game. Also setting the mood for his team in his confident attitude and leading the way he is a key part of their machinery.
If you wish to stand any chance against the Chinese Juggernaut that is PSG.LGD you better come prepared with a plan to handle Somnus.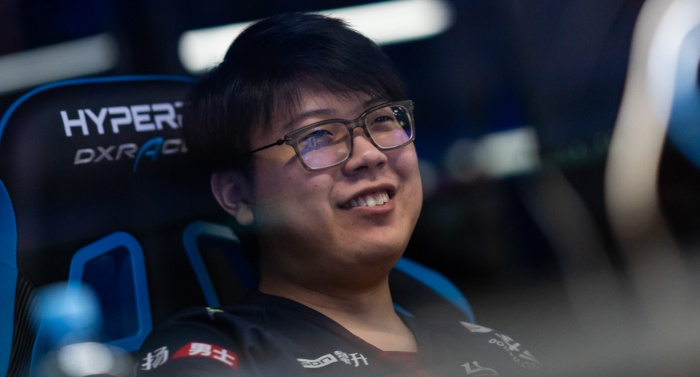 Image courtesy of EPICENTER
Bursting into the scene last season with breakout performances that elevated PSG.LGD to winning Majors and taking second at TI, Yang "Chalice" Shenyi was one of the biggest discoveries among new players. Since then his play has cooled down a bit along with PSG.LGD's form but he is far from being a one-season trick pony.

His hero pool has only grown since last year and his versatility enables QQQ to draft with much more freedom than one would expect. Part of the dynamic space-creating duo with fy, his initiations and movements are integral to LGD'S gameplan. Although his play might not be as revolutionary as it was back in his breakout season, he is now armed with valuable experience making him even deadlier and more decisive than before.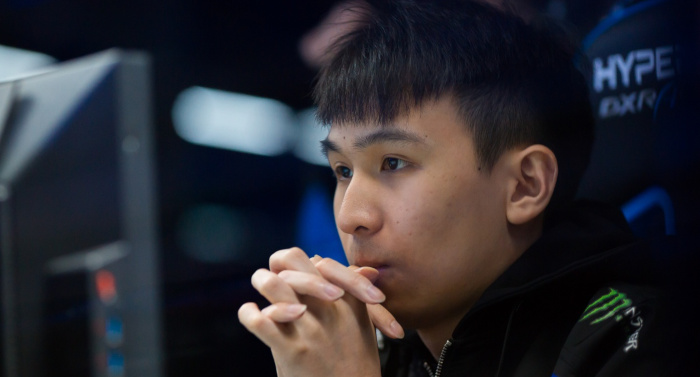 Image courtesy of EPICENTER
The sole Malaysian representative on PSG.LGD, the quiet Jian Wei "xNova" Yap is often overlooked when talking about last year's finalists. Yet to underestimate him is a grave mistake. xNova is rarely in the spotlight because of his role as a sacrificial player, but it is his laning, warding and map awareness that enables the playmakers on his team such as Somnus, fy or Chalice to go wild. It's also important to remember that it was xNova's addition to LGD (along with Ame's return) that finally made them into a championship calibre team.

Though xNova already proved his worth last season, he has now evolved into one of the best position 5 players in the scene. With strong positioning and gamesense he often turns the tide in a teamfight or saves carries that would otherwise be assuredly dead. His warding game especially deserves a shoutout as it is a seriously undervalued aspect of his game. Building upon his success last year xNova will be trying his hardest to secure a better ending for LGD this season.