NINJAS IN PYJAMAS
THE BEST OF THE REST
Counter-Strike and Dota have many similarities. They are Valve's two most successful games, they were both originally mods, both are the most competitive esport in their genre. Finally, many esports organizations have squads in both games and one of those organizations is Ninjas in Pyjamas. The renowned CS brand entered Dota 2 back in 2015 by acquiring the full Swedish team Lajons. Led by Era, the squad found modest success until their first big victory at MLG Pro League Season 2 LAN finals in Austin. A fleeting victory that was destroyed by a disastrous TI5 EU qualifiers run and another early exit in the Frankfurt Major qualifiers.
A year after those defeats, the organization dropped the "Swedes-only" policy and picked up a new team. Unfortunately they had yet another disappointing year in 2017. Dota was just not working for the CS giant and doubts grew about whether or not they would stay in the scene. Meanwhile, PPD was leading Optic Gaming to a respectable run in TI8 with the Green Wall reaching 7th-8th placing, just one step shy of giants Team Secret and Virtus.Pro. But for unknown reasons, probably because Zai left for Secret, PPD decided to leave the org and headed to his second most-hated scene, Europe.
With a surprising turn of events, the one and only Captain-America of Dota 2 was now leading one of the most recognizable European orgs in the world. With a squad that has no other North-Americans at that. A squad filled with the best rejects Dota has to offer: Ace, Fata, and Saksa. Nevertheless, this was a respectable squad for taking a second or third place in the always competitive EU scene. At least, it should have been. Unfortunately, things are never that easy for these players.
It began marvelously for NiP; the first Major qualifier of the season had Liquid bombing out and OG not attending. NiP secured an easy 2nd place finisher in the qualifiers and were ready to earn a strong finish at the first Major. Sadly, 33 couldn't secure a visa.Not so sadly, Mind Control stepped in to replace him. In the end, NiP finished 4th and most of the Dota community agreed that it was all thanks to Mind Control. This disruption to the DPC rankings meant that NiP became a main focus of attention for the rest of Europe. PPD secured valuable points, but he had to prove that it was NiP, not Mind Control, that earned that finish. Things went south immediately as NiP lost in the qualifiers against The Final Tribe and had to settle with a second place in the Minor qualifier behind returning TI champions, OG.
NiP proceeded to miss two DPC events in a row. Now, any team at that position would make a roster swap, but in a surprising 'return' NiP secured first place in the Dreamleague Major qualifiers. Their success was short-lived though as NiP made an early exit from the tournament. The downward slide continued after losing in the qualifier for the Paris Major. NiP's qualifier loss to The Final Tribe here proved to be their lowest low point yet. Any other team would make a change, but Dota is a game of second chances. NiP quickly earned qualification for the DotaPit Minor, a very important tournament for them. If they couldn't win this, how could they expect to do anything at a Major? It wouldn't be a cakewalk, though. After all, EHOME was also in the Minor and was playing an impressive level of Dota. EHOME were yet another team too strong for the Minor, but not strong enough to win their region. They would be a major obstacle for NiP.
In the end, NiP secured the tickets to Paris after defeating EHOME in a very close 3-2 final. They earned a solid 5th-6th place in Paris and, more importantly, they took down juggernauts Vici Gaming. History would repeat itself for the following Major and Minor. NiP failed to qualify for the Major before winning the Minor finals by a 3-2 scoreline. The points didn't matter anymore, NiP were qualified, but they needed every bit of practice they could get before TI. Epicenter could have been an improvement over MDL, or at least NiP could have stayed the course. It wasn't to be, though, as NiP went out in nearly last place to Gambit Esports.
Coming into the biggest esports event of the year, every player at NiP has something very personal to fight for. They have something to prove, to themselves and the world.They probably don't believe that they will actually lift the Aegis, but many of them must prove that they don't deserve to be the leftovers and rejects of better teams.
DPC Major Performance
Player Highlight - PPD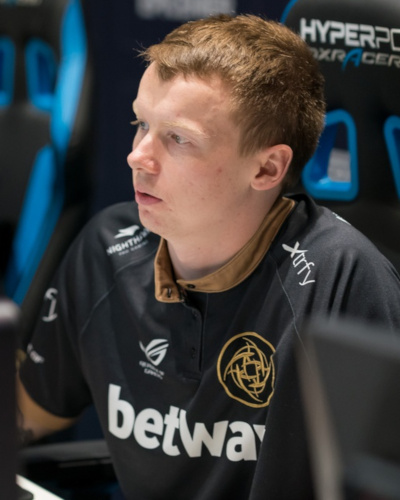 Image courtesy of EPICENTER
Captains like PPD are an incredible rare asset in Dota 2, maybe in all of esports. In the west we have Puppey, Notail, and Kuroky. These aren't just veterans filled with experience, knowledge and advice for newer generations. They are extremely talented players for their roles, with minds to match. Puppey's Chen and Kuroky's Rubick are legendary, but are there any heroes on which PPD has earned such a status? The answer is no. This doesn't mean that PPD has no advantage over them. Meta understanding and player-targeted drafting is a skill in which PPD has proven to excel time and time again. Neither Puppey nor Kuroky would have allowed the enemy to get their hands on Leshrac during TI5 finals. PPD also made the brilliant move of showing off Aui's Techies before the Grand Finals. This allowed him to dictate the draft pattern of the finals before even playing it. He was that confident on making a comeback through the LB finals.
PPD isn't the perfect player, though. His great drafting skill is usually contrasted with his flat gameplay. Other captains are not only directing their team's actions, they are also making plays of their own during the match. PPD has fought a lot of criticism during his career, not only because of his sharp tongue, but because of his uninspired gameplay. It's hard not to find his gameplay uninspiring when compared to most other captains.
Since Kuroky won TI7, three of the greatest captains in the western scene are now competing not only to achieve a second TI as a player, but as a leader. And that's a contest that not every TI player is invited to participate in.
Players
(Click the icons to read more about the players)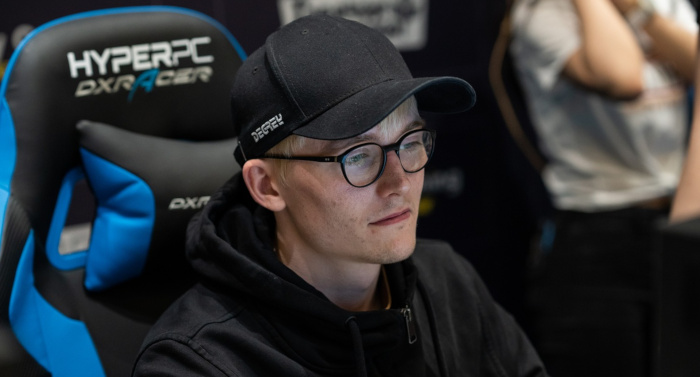 Image courtesy of EPICENTER
Marcus has been around for much longer than most people think. His first important victory was getting the first spot in the DreamLeague season 1 qualifiers back in 2014, but his records go all the way back to 2012, playing Starladder series with lesser-known teams. Ace's career skyrocketed since last season when he was picked by Puppey to be his position 1 player in an already-strong Team Secret. He also played with his current teammate, Fata, at the time. Similar to the German player and Saksa, he was the best European carry player available to pick after Secret decided to switch him for Nisha – a move that benefited Secret greatly, as evidenced by their DPC rank. Shanghai will be the hardest test for Ace as his individual performance might boost him to get back to a premium-tier team or establish a decreasing trend for his career. Only time will tell where Ace's fate lies.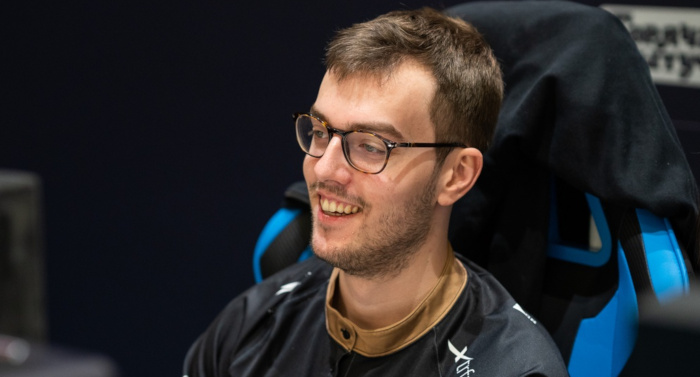 Image courtesy of EPICENTER
The story of FATA in the competitive scene is actually quite sad. He's one of those players that has been in some of the best teams in the world but it has always been left behind after a better FATA appeared. He was a fundamental member of the warmly remembered C9 squad that earned multiple second places, he was part of the original Team Liquid – a squad that eventually won TI7 without him – and he even won multiple tournaments, and even a Major, with Team Secret. He was simply never good enough to become a permanent member on a top tier squad.

This is perhaps because FATA is an odd kind of midlaner. He prefers playmaking heroes like Puck or Mirana and occasionally his Mek-Razor. He has a penchant for heroes and strategies that long ago left the competitive meta. This may be something that is bugging Adrian at this very moment, since his last performance on the Epicenter Major were not really impressive. Perhaps it will motivate him moving forward.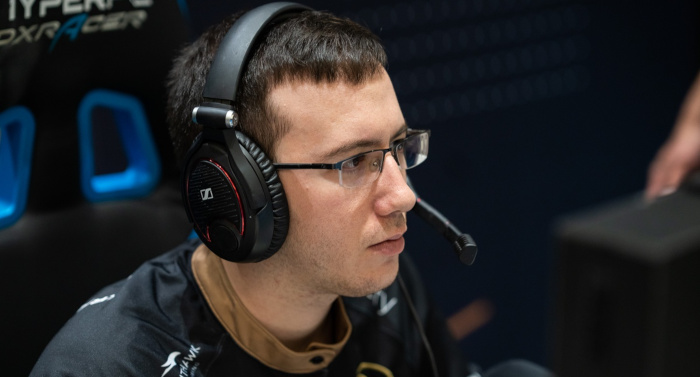 Image courtesy of EPICENTER
Captains sometimes have a favorite, trusted teammate that, if it's possible, the captain will bring to any team they can. Neta has become that player for PPD after the Optic Gaming days, when 33 got his first shot at playing at a real team. Despite being on two consecutive highlighted teams, it feels like not much in known about him despite not being new to competition; playing first in team such as Kaipi and Prodota before being picked by Peter for Optic Gaming. 33 is a consistent offlaner that brings a stable game for PPD, but he hasn't been close to compete to the ones like Mind Control, 9Pasha or Zai.

As with most members in this team, 33 also has to prove that he is not a leftover offlaner in the EU scene, but he has a different reason for. The best result, by far, that NiP got in this DPC season was with Mind Control replacing him due to visa issues. Although it affects the whole NiP roster credibility, it is worse for 33 since it was his position the one that was replaced. Talk all you want about that meaning nothing as Mind Control is several steps ahead of the rest of NiP, it feels personal anyway.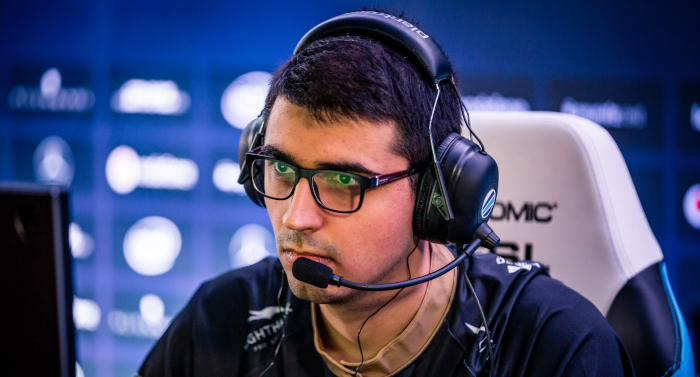 Image courtesy of Adela Sznajder, ESL
Similar to FATA, Saksa is well regarded as a good position 4 player, but anyone would take instead Jerax, Cr1t, GH or Yapzor if they were available. Martin is one of these new players that were being closely tracked after TI5 due to the need of new blood in the European front, and with good reason. Saksa led 4 Clovers & Lepricon into some highlights during the first ever Major qualifiers and then led a second team, Momma's boys, through the Shanghai Major qualifiers with less success but with a peculiar new discovery: Yapzor.
But Saska is best known for being part of the miraculous Digital Chaos squad that was only bested by a one-in-a-lifetime Wings that was destined to take the Aegis over anyone who stood in their way. After that tournament, Saksa stayed with Misery as long as he could but results never came and Saksa decided to be a stand-in for a couple of teams until PPD arrived to Europe and gave him a chance. Perhaps he would have stayed with PPD all along if OpTic had been based in Europe. Either way, they are together now and Saksa is glad to have PPD to take on the role of position 6 support while Saksa himself plays more like a position 3 than a support.