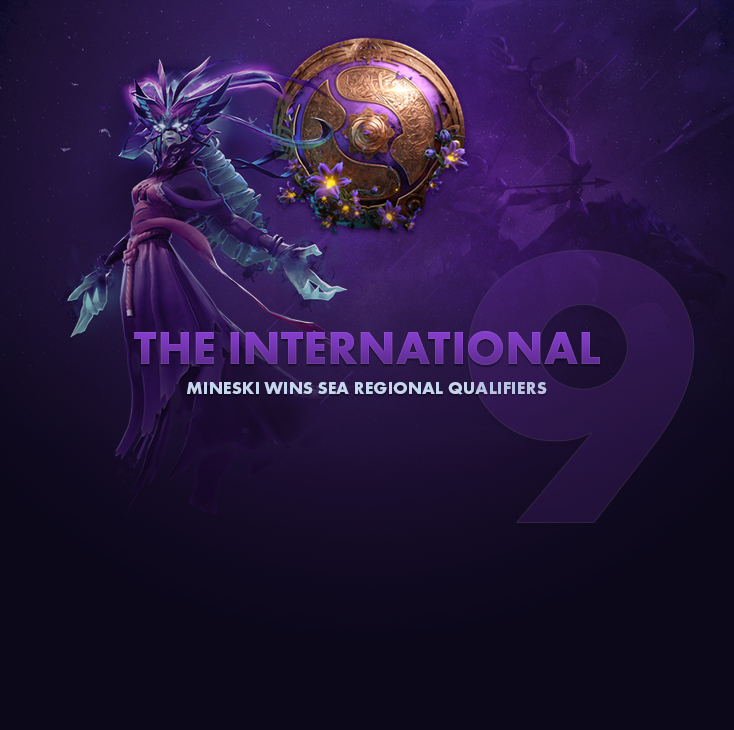 The first regional qualifier for The International 2019 has now concluded, which means that we now know the first team that has qualified for the main event. After four days of play, Mineski secured themself a spot in Shanghai after an exciting Bo5 finals.
Even though Mineski is seen as one of the better teams in the SEA region, their path to TI9 was not a straight one. Ninjaboogie & co started off the qualifier in disappointing fashion, as they went 1-3 on the first day and where, at that point, out of the qualifier. However, on the 2nd day the team rallied, won all their games and managed to grab the last playoff spot.
Mineski's upwards trajectory continued once the bracket stage started as they took down group winners Team Jinesbrus. But this wouldn't be the last encounter between the two teams. Their next faceoff came in the grand finals and it looked like Jinesbrus had Mineski figured out at first. Suddenly Mineski found themselves close to elimination once again, with Jinesbrus taking a 2-1 lead.
However, Mineski managed to, once again, rally their troups and won the last two games of the series, securing their spot at The International 2019.
Video of the team celebrating after the last game:
Mineski
Nikolay "Nikobaby" Nikolov
Kam "Moon" Boon Seng
Damien "kpii" Chok
Ryan "Bimbo" Jay Qui
Michael "ninjaboogie" Ross Jr.