OG's run at The International 2018 was, undoubtedly, the best Cinderella story we've ever seen in Dota. Maybe in esports as a whole. Together, five players who barely believed in themselves, came together and formed something much greater than their individual parts. OG managed to win TI with a washed-up player turned talent turned coach turned player again. They won with a heartbroken captain at the helm. They won with a midlaner who hadn't even been to a top tier tournament before, a carry with confidence issues, and a support who looked to be past his prime. The obstacles OG overcame in 2018 looked insurmountable. And for any other team, they probably would have been. In retrospect, though, it's not a huge surprise that OG were able to bounce back. While plenty of time is spent talking about the individual skill of Dota 2 rosters, there is very little talk about synergy between players. That just happens to be OG's strongest asset, an understanding of how to support each other. This support doesn't end in game, though. It goes beyond their lives as teammates and shapes their lives as friends.
OG
Who can stop the underdogs?
After S4 and Fly departed the team last year, just before TI qualifiers, and OG was left with nothing but the bond between Jerax, n0tail, and Ceb. The trio had little time to scout for talent, so they brought in an old friend in ana and added a Finnish pubstar, Topson, to take on the midlane. The moves first showed promise when the roster made it through the EU qualifier. But, as all the great teams from the region were already qualified, no one believed in them once TI came rolling around. We at LiquidDota became the butt of many jokes after our power rank for TI last year, where we ranked them dead last, but did anyone really believe that OG would go all the way in Vancouver? Well, OG did it and in the process gave us the best story we've ever had the pleasure to witness.
After TI8, the team was spent. Fully forming just weeks before the qualifiers meant that they had no time for breaks. It was all Dota, all day. So it wasn't surprising that the team decided to take as much time off as they needed. They decided to not even try to qualify for the first major of the season and shortly after they revealed that ana had, once again, departed from the active roster. He had been their star player during TI and, almost single-handedly, won them a few games. As with any system, removing a component changes the dynamic. So when ana left the synergy shifted. Even though OG did their best, trying to find a replacement for ana turned out to be a monumental task. They tried playing with Pajkatt and, later, iLTW. Both accomplished players who definitely have the skill to compete at a high level but the connection simply wasn't there. The negative voices started rising up again and their TI win started to be considered a fluke. Until March.
In early March, OG announced that they would part ways with iLTW and ana would step back in to fill his position. Once again, OG started climbing. They were, and still are, seen as underdogs in tournaments, but the curve had turned. It was finally starting to point upwards again. At MDL they managed to score a top six finish, their highest placement of the season. While their run at EPICENTER stopped just short of the top six, it was the most impressive display we've seen from the team all season. In the bracket they beat both EG and Secret — the finalists of the recent ESL One Birmingham — with their coach standing in.
Even though they had a strong finish to the 2018/2019 DPC season, OG will still enter TI9 as a dark horse. But that's what they want, isn't it? No one wants to be the favorite going in and they'll come into their 2nd straight TI with little to no pressure on them. And we all remember how that ended last year.
DPC Major Performance
Player Highlight - ana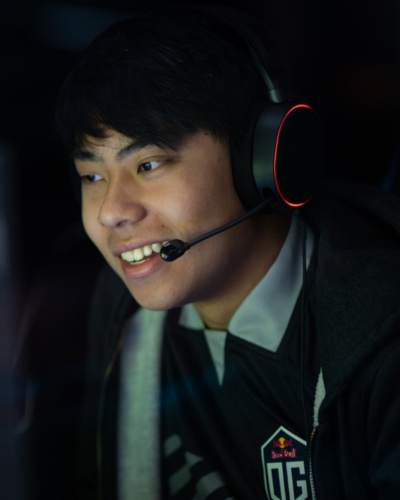 Image courtesy of EPICENTER
OG and ana. Name a more iconic duo. While many players can perform well in multiple teams, it seems like ana can only flourish in OG's environment. He has left the team twice and come back as many times, but each time he pushes OG a little bit further beyond their limits. Or maybe it's the other way around.
To really understand the synergy between the team and ana, watching the True Sight recorded at the Kiev Major in 2017 is highly recommended. OG reached the finals, even though people had counted them out. The team struggled but managed to beat EG to secure a spot in the finals against Virtus.Pro in their opponents backyard. Out of the frying pan and into the bears den. This episode of True Sight really highlights what OG is built on: an open and supportive environment. They weren't intimidated by the audience and knew how to support each other. While Virtus.Pro took every loss hard — turning to confrontation to solve their issues — OG took their losses in stride. In game three, Ana had a less than stellar performance and we — the viewers — are invited in for a first hand look to a player losing all confidence.
After the game, ana sits down next to Ceb. Slumping down in his chair. Shoulders low. Not making eye contact. Voice almost cracking. Ceb tries to cheer him up, without much success. Ceb doesn't give up, though, and continues trying to build him up before n0tail enters with a quote that reeks of care:
"Think about it this way, this is what I'm doing. I'm gonna have another 1000 Dota games, I might as well enjoy them, each one of them. No reason to be sad or mad about any of them."
A small gesture but just what ana needed to hear at that moment. He wasn't alone. Everyone had felt the way he did, and here's a person he deeply trusts giving him some heartfelt advice. As the camera cuts to the team standing outside, preparing for the match, you'll notice how all focus is placed on ana. Yes, the scene was edited and the jump between cuts could have been several minutes long. That doesn't change the fact that OG saw that one of their own was wounded and there's no way they were going to leave him behind.
While ana's performance at TI8 was nothing short of incredible, the reason he was able to have that performance is that his team enabled him. Encouraged him. Never gave up on him. And with the same players around him this year you can expect ana to be great, once again.
Players
(Click the icons to read more about the players)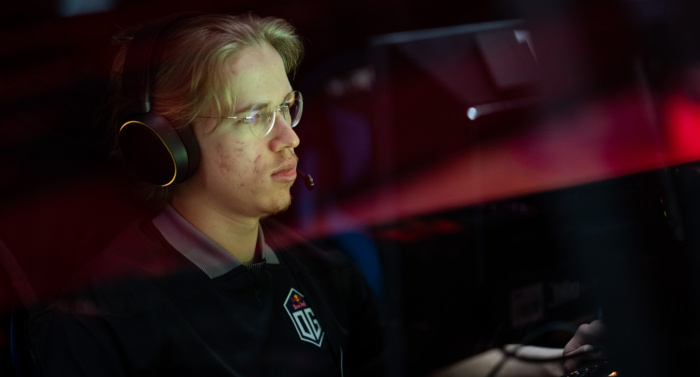 Image courtesy of EPICENTER
Currently the only player in the world with a 100% TI winrate. Sure, he won his first TI, so he hasn't had the chance to be knocked out of one yet but that doesn't change the fact that Topias "Topson" Taavitsainen went from an unknown, teamless, player to TI winner in less than three months. While ana was the star of OG's TI8 run, Topson's unique mid-style, where his would play things like Quas/Wex Invoker, Lina, and Zeus. None of those heroes were top tier picks at TI8 but the fact that Topson felt the most comfortable on those heroes was everything OG needed.

Since their win at TI8 Topson has struggled. Or maybe struggled is the wrong term. He hasn't been able to elevate his level of play to what OG needs from him, in the absence of ana. And that's OG's major weakness coming into TI9; with the "surprise" factor of ana being gone, more pressure will be put on the Finn to have an impact. His team will do their best to enable him but, at the end of the day, it's Topson who will have to make the plays if OG wants to solidify their names in the Dota 2 history book.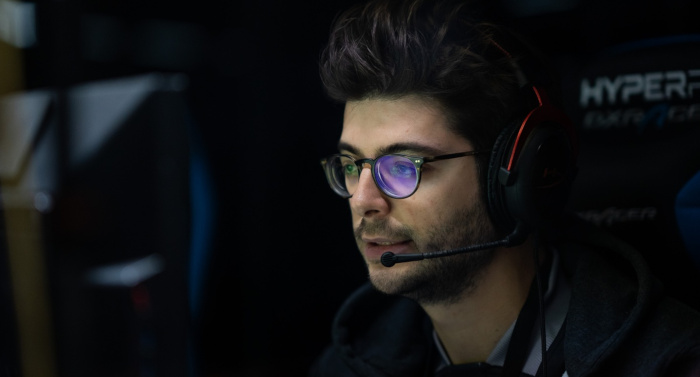 Image courtesy of EPICENTER
Sébastien "Ceb" Debs is one of the more polarizing figures on the Dota 2 scene. OG's offlaner isn't afraid of speaking his mind and it has gotten him into trouble several times, most recently due to an anti-Russian tirade in a pub. This has driven many to dislike the Frenchman. Which is a shame. Ceb is, in real life, a strategic mastermind that also realizes that being great at Dota means more than just being good at clicking buttons or understanding map movement. He knows that for players to thrive, he must supply them with a supportive environment where they feel safe. In our recent interview with the offlaner, we asked him about why they recruited iLTW, and Ceb's answer really says it all about his views on the game:

"For iLTW, we just felt that he was a really nice guy, first of all. That's really important to us because we wouldn't be able to work with [just] anyone. We need to feel like we're gonna connect on a human level. I know some teams have the approach of "whatever it takes, whoever it takes" but for us it's the opposite. There are some players where no matter how good they are, we never wanna play with them even if that increases our chances to win, it doesn't matter and it's not what we're looking at."

While the mental game is very important for OG, you can't ignore his in-game performance. Ceb isn't a 9pasha or a MinD_ControL, you can't rely on him always having a good game. His inconsistency is problematic from an in-game perspective, but as he himself said; it's "not what we're looking at."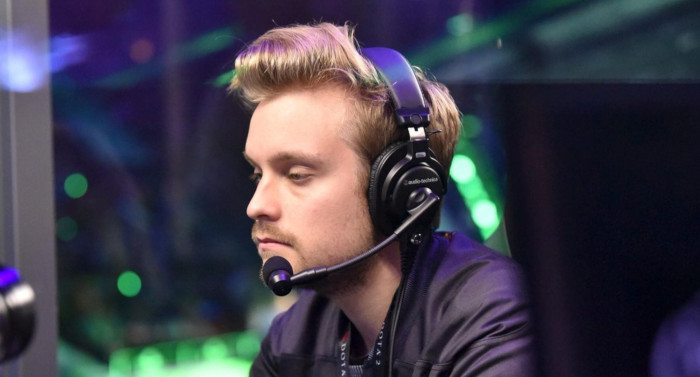 Image courtesy of Valve
In a way, Jesse "JerAx" Vainikka got a bit unlucky with his big break on the Dota 2 scene. The Finn took the long path to the top, relocating all over the world to get a chance to play with the best, often without making much of an impact. During 2015 JerAx literally traveled around the world in his hunt for a tier 1 team. He started the year with 4ANC in Finland, traveled across the Atlantic to join Team Tinker before, just two months later, traveling over the Pacific to join MVP Hot6ix. All tier 2 teams with the potential of threatening the top tier teams but consistently failed to do so. So when JerAx returned to Europe in late 2015, it wasn't to play for Secret or OG. It was yet another T2 team trying to establish themselves: 5Jungz, later Team Liquid. This time was different though. Liquid managed to establish themselves as one of the best teams in the world, and JerAx as one of the best position 4's in the world.

And therein lies the problem. The position 4 support is the one role in Dota that has changed the most over the last few years. The bounty runes have had a tremendous impact on the game as a whole but specifically for the 4th position support. More gold means more items which means you have to play the heroes differently. And while JerAx hasn't dropped off he hasn't been at the forefront like he has in the past, a problem for OG. However, not all hope is lost. During TI8 we once again saw the JerAx of 2015/2016. We saw a position 4 who played his position near flawlessly, and his battles against Fy in the finals was what decided the outcome of every game. While JerAx, and OG, have struggled this year, the skill is certainly there so expect great things from the Finn in Shanghai.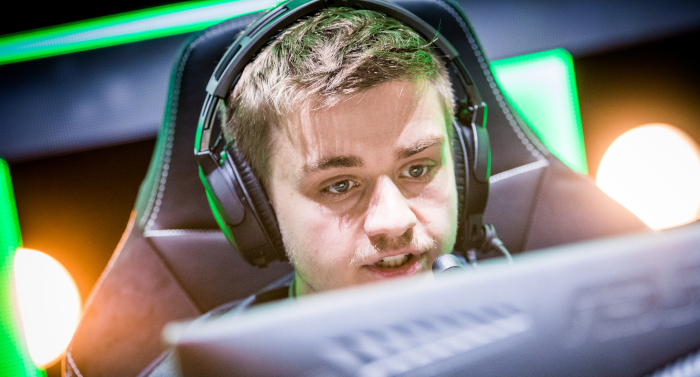 Image courtesy of Helena Kristiansson, ESL
"What doesn't kill you makes you stronger" is a saying Johan "N0tail" Sundstein has lived through over the last year. After S4's and Fly's dramatic exit from the team late last season, N0tail's resilience was put to the test. No one would have blamed him for simply taking TI8 off, re-grouping, and coming back for the next season. Instead of doing that, N0tail used this setback as rocket fuel for himself and the team. While he was down, he was not out. Thanks to this, he gave Dota fans the biggest underdog story of the 8 year history of TI.

Still, the underdog story for N0tail and OG hasn't ended with something as simple as a TI win. Their shakey performances throughout the season have lured out the pessimists, once again. Like last year, OG are down for the count even before TI has started. And that's the way N0tail likes it. Time for some more rocket fuel.