For the bigger part of their existence as a team, Kuroky's Team Liquid has had it easy. While their first season together — in 2015/2016 — may have ended in an underwhelming fashion, the fact that a top 8 finish at TI was seen as a "disappointment" tells plenty about the growth of the team. The roster changes that followed didn't result in smooth sailing but there was still something hiding in the bushes. Something that was hard to put into words. There was a promise behind the play, a promise of a great team hiding behind the rough edges. They needed a small push to turn promise into greatness which ended up coming from a pubstar not really known to the larger masses. After the addition of GH, Liquid picked up speed again. He became the wind in their sails. The gust that carried them all the way to an aegis.
And this is where the true promise of Liquid started shining through. Unlike most other teams that had won a TI, Liquid didn't start falling off. They didn't slow down. The season following their win in Seattle the Liquid frigate showed no signs of slowing down. While they didn't win a Major until the very end of the season, they consistently placed near the top. As TI8 approached on the horizon, Team Liquid was the biggest hope to break the "No repeat winners" story line that TI had been nurturing for the last 8 years. While they came the closest a quintet has ever come to breaking the curse, they fell short. And suddenly holes started appearing in their hull.
Team Liquid
Drifting at Sea
For a team like Liquid — a team where every year, so far, has meant improvement — a season where they take a step back can be disastrous. And that was seemingly the result of their TI8 "failure". With that, the wind died down and they found themselves dead in the water. In the 2018/2019 season they've gone from defining the meta to trying to simply keep up.
The first signs of them stalling could be seen during the qualifiers for the first Major of the season, The Kuala Lumpur Major. Europe had three slots allocated, which — for a team like Liquid — should equal guaranteed qualification. Not only did they miss out on the top three. They missed out on even getting top four. There was still an opportunity for them to get to the Major, by winning the minor, but the team opted for a break due to health related reasons. An understandable decision as Liquid are known to be one of the teams that bootcamp the most on the pro scene. While other teams — Secret for example — are fine with playing from the comfort of their home, Liquid wants to be in the same location. And with a scene as intense as the DPC, that takes its toll, especially after two years of grinding. And they had the players to make up for the ground they lost during the break.
The string of problems continued the next Major, the Chongqing Major, as Liquid had to call in a last minute replacement for Miracle-. Their top 8 finish was actually impressive seeing as how the stand-in — Chinese player Chu "shadow" Zeyu — spoke very limited English and had a very limited amount of time to practice with the team. So when the DreamLeague Major rolled around all eyes were on Liquid. They were all in good health, they were hungry for a win, and they were prepared. Out of excuses. But instead of a glorious return, Liquid ran aground in Stockholm as they finished dead last. The low point of the season. And while you can't just dismiss second place finishes in the MDL Disneyland and EPICENTER Majors, the season, as a whole, has been a disappointment for them.
While the outlook is bleaker than in many years for Liquid, one thing has not left the team: the promise of greatness. All the players on the team still have stand-out games. They're just not as consistent as they once were. So Liquid fans shouldn't lament just yet. As long as there's promise, there's hope. If they can find that gust of wind, again, there's no telling how far that can push them.
DPC Major Performance
Player Highlight - Kuroky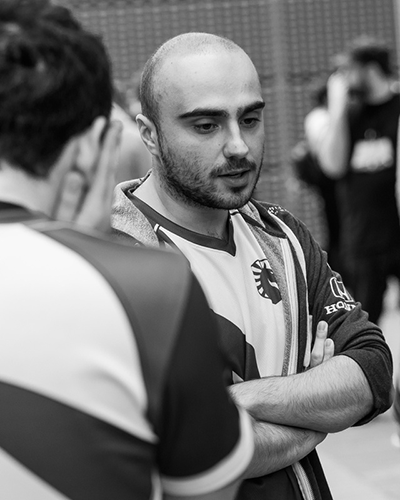 Image courtesy of EPICENTER
Let's just admit this from the start, choosing the Liquid skipper for the player highlight is going for the low hanging fruit. That doesn't change the fact that Kuro "KuroKy" Salehi Takhasomi is Team Liquid Dota. The crew were hand-picked by him and his wish is their command. Everyone on the team has fully bought in to his views on Dota. For Miracle-, w33, Mind_Control, and GH, Kuroky is more than a captain, he is the uncontested leader of the team and has their trust. Liquid's crew will never abandon their captain, whatever the peril. If tomorrow the ship is to sink, they will stand behind Kuro on the deck and proudly hail the waves.
Still, if you in 2014 would have told me that Kuroky would be considered one of the greatest Dota 2 minds ever I, together with most people, wouldn't just not believe you, I'd laugh in your face. "That guy that Puppey drags along because they're friends?". How wrong I was.
Kuroky has shown that during his time with Puppey he was more than just another shipmate. He listened. Observed. Waited for his turn. And when Team Secret broke up, his time had come. This is where Kuroky made his biggest contribution to the Dota 2 scene: his way of building a team. While teams like Alliance and Wings revolutionized how the game was played, Kuroky — in part due to him not being a proven captain — focused on building a team off the backs of lesser known players. This gave him the seniority he needed for the players to listen to his word as gospel and he could mold them into whatever he needed them to be to fit his vision. While the other teams were busy competing for the top established talent, Kuroky scouted, and recruited, some of the best pubstars available. And success followed.
Since then many teams have tried to replicate Kuroky's recipe for success. One strong captain that assembles a team of lesser known players. Even his former mentor, Puppey, has bought in to this new way of building a team. What none of them has been able to replicate is the longevity of the Liquid lineup. With Matumbaman's recent departure, Liquid chose to break up a lineup that had been together for almost 2.5 years. Basically unheard of on the very unstable Dota scene and a sign of the strong bond they shared. Removing Matu can't have been an easy task for that reason. If you've ever seen the team interact, you will see how they all have each others back and treat their teammates as family, for good and for bad. However, the kick was a necessary step for Kuroky to take. Because Kuroky's entire being is tied into Dota. He allows himself very few distractions. And in Dota, nothing but TI matters.
This year, Kuroky isn't just fighting 17 other teams, he's fighting time as well. Devoting one's entire being to something is a noble endeavor but one that takes its toll. Not just for the captain himself but for his entire team. Liquid's constant stream of bootcamps and traveling to events will take its toll sooner or later and in some ways it already has. Confidence and motivation will start to run out. Internal conflicts will happen sooner or later. And his creation will fall apart. Even if they win the Aegis, with a roster this long standing it's fully possible that this is the last year we'll see Kuroky captain this version of Liquid.
Players
(Click the icons to read more about the players)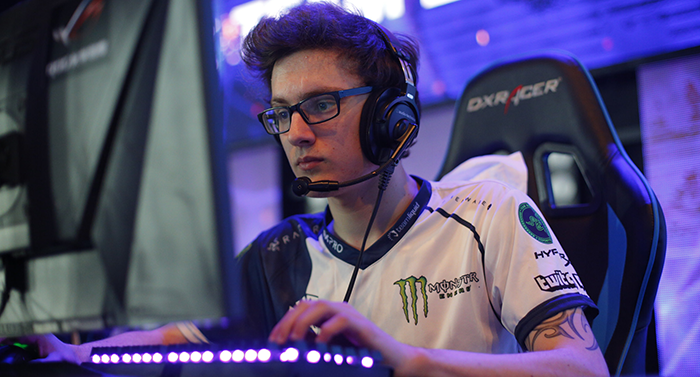 Image courtesy of Starladder
Being the best player in a lineup filled with all-stars isn't easy but somehow it's not debatable in the case of Amer "Miracle-" Al-Barkawi. The midplayer turned safelaner has, time and time again, shown off his incredibly high skill ceiling with breathtaking and innovative plays. But like most of his team, this year has been one filled with struggles for Miracle. His decision-making has, at times, been perplexing and the increased focus from his opponents has resulted in him not having as big of an impact as we've come to expect. He has seemed lost. That doesn't mean that Miracle is a has-been. It simply means that he needs to find that inner fire again.

And if Liquid's run at EPICENTER was anything but a honeymoon phase, the furnace seems to have fired up again. Long gone were the strange decisions and uninspired play. In Moscow, we saw a Miracle- who innovated again. Who wasn't afraid to try new things and abused heroes in ways not previously thought of. At points, he looked as great as he did leading up to TI7. And for Liquid, that's the main component in their recipe for success.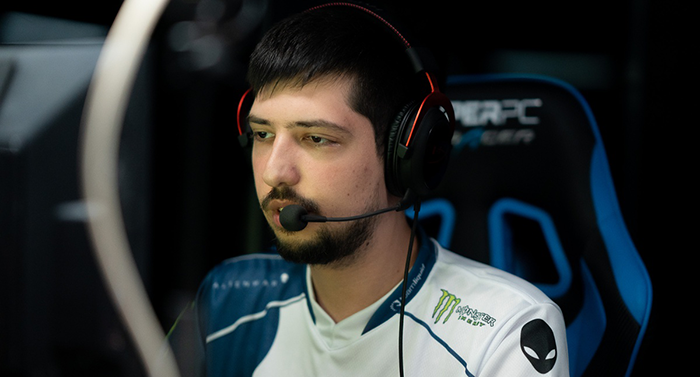 Image courtesy of EPICENTER
Newer fans of Dota may not realize how strange it is for Aliwi "w33" Omar and Miracle- to be on the same lineup. In late 2015 both players were picked up by their first T1 teams. Miracle- was recruited by OG while w33 joined Team Secret. For months the two fresh-out-of-pub midlaners, together with their teams, battled it out over who was the best in the world. In retrospect, it's fair to say that Miracle definitely won that battle. w33 was kicked from Secret shortly after winning the infamous Shanghai Major and has not been on a title-contending team since. Still, here we are, four years later, watching the two former rivals joining forces to win TI.

While being the newest player on the roster, w33 might be the most important one. Miracle- is the crowning jewel in Liquid's roster build, that's undeniable. But Dota is a game played 5v5 so his supporting cast needs to be as close to his level as humanly possible. While Matumbaman did an admirable job in the midlane, a player like w33 requires more attention from the opponents for him not to pop off. Liquid's group stage series against EG at EPICENTER showed us that much. W33 played Windranger all three games and died once, ONCE, in a full best of three, ending two of those games with the most kills of anyone on Liquid. With a player like that in the midlane a lot of pressure is taken off not just Miracle but the teams support duo as well.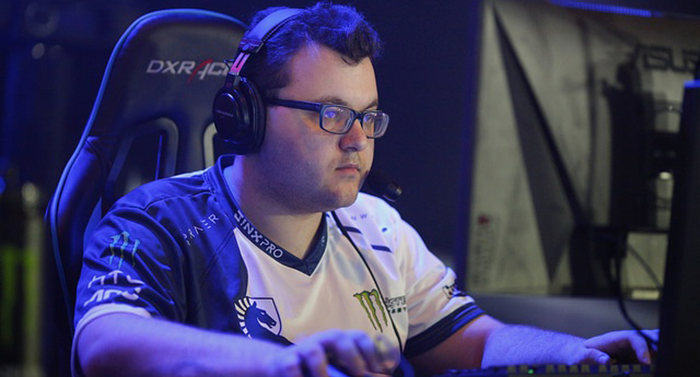 Image courtesy of Starladder
While Kuroky is the architect of Liquid's success, Ivan "MinD_ContRoL" Ivanov is the foundation his Taj Mahal rests on. MC is now the only player on the roster that has been with Kuroky since day one. And there's a good reason for that: he's really, REALLY, good. Mind_Control is sometimes overlooked due to the star power on Liquid. If people aren't talking about Kuroky or Miracle, they're talking about GH but the reality is that Mind_Control — like most really good offlaners — is rarely in the spotlight, even though he should be. Because no matter what duo, or trio, he plays against in the offlane, Ivan knows how to mess things up for his opponents. His Furion is trendsetting, his Sand King crushes lanes, and his Dark Seer is probably the best in the world.

So while most offlaners are expected to simply not lose their lane, we've come to expect MC to win his and that's, somehow, not remarkable. And it's also, somehow, not enough. With a disappointing season behind them, the pressure on MC is higher than ever before. If he can rise up to the occasion, great things will come.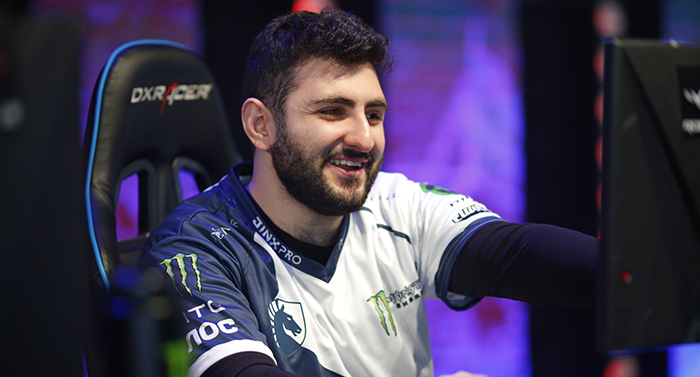 Image courtesy of Starladder
Few players have had as much continuous success in Dota 2, as Maroun "GH" Merhej. In his two years on the pro-scene, GH has won one TI and finished top 4 in another. He has had more success at TI in two years, than most players have in their entire career. LanM, Arteezy, Iceiceice, Solo, and Zai have never made it to the grand finals of TI in their storied careers. GH did it in his first year. And then returned to the top 4 in his second.

What sets the Lebanese pos 4 support apart from so many others is his ability to quickly pick up heroes. GH doesn't have the biggest hero pool on the pro scene but he can expand it in what's seemingly the blink of an eye. One example of this came after Liquid's TI7 run. During the tournament LFY saw big success with AhFu's Earth Spirit, something Liquid couldn't replicate as they didn't have that hero in their pool. Fast forward two months, after a lengthy break, and not only had GH picked up the hero, he was amazing at it. And that seemingly happens time and time again. This ability paired with Kuro's knack for predicting the meta makes GH a world class weapon in Liquid's gun room.