Fnatic
A Pretender to the Crown
Fnatic have been a household name for many years now. As one of the oldest teams in esports, Fnatic have teams in all the biggest titles and, unsurprisingly, joined Dota 2 in 2011. Nowadays they're known as the Kings of SEA, but that wasn't always the case. Fnatic were originally a European team, starting their Dota 2 history with a Serbian team in 2011. That roster didn't last long, though, and was replaced by Fnatic's Heroes of Newerth team a few months later. This new roster consisted of now fan-favorites like Fly and n0tail, but eventually disbanded after TI4 with several players leaving. Thankfully, though, it was these setbacks and roster changes that set Fnatic up to have the team we know and love today.
With no players, no rosters, and no major achievements in Dota, Fnatic had nothing. But when you have nothing at all, you also have nothing left to lose. Fnatic took a gamble and ventured into a new region to pick up the newly hot Team Malaysia. Thus began Fnatic's real legacy in Dota 2. In that year, 2015, Fnatic was the sole SEA invite to The International. While their performance in TI5 was well below expectations, in the following year they scored their best finish yet and took home 4th place behind the dark horse Digital Chaos. Since then, Fnatic have made it to every TI and often been the dominant team in their region during the season. In recent years, though, Fnatic have had a tendency to choke at TI. Finishing last in groups at TI7 and losing in the Bo1's at TI8, it's been rough. You can hardly blame them for such a performance at TI8 though because, after all, it was an EternalEnvy team (giving them an equal chance to do great things or literally nothing).
This brings us up to the current season. It's been a wild ride for Fnatic fans everywhere as we saw only DJ and Abed remain on the roster post-TI8. The new roster had a relatively untested captain, Jabz, leading players like iceiceice, as veteran of a player as it gets. MP was also a cause for concern because of his historic inconsistency, known to sometimes throw seemingly unthrowable games. Even if Fnatic are almost always the best team in their region, could we really have faith in this roster? Especially considering before this Jabz hadn't captained a single game and was forced to role switch once again. For reasons like this, even if they had some great players, faith in Fnatic was at a low point until the Kuala Lumpur Major. They coasted through the SEA qualifiers, meeting the bare minimum of expectations for the team, but then they also made it through the group stage to the upper bracket. They ended up finishing in the top 8, but considering the expectations set for them, the tournament was a success. Maybe this team did have some real potential? This is where things got exciting for Fnatic. Over the following months, Fnatic kept improving more and more, eventually earning a top 6 finish at the Chongqing Major and they finally reached the top tier of pro Dota with a third place finish at the DreamLeague Major. Fnatic made a great run, defeating both Virtus.Pro and then Keen Gaming in the upper bracket with 2-0 score lines. Alas, they would finally fall to Vici Gaming 1-2 and then Virtus.Pro 1-2, losing in both the upper and lower bracket finals. Even if they didn't win, this was an amazing performance and it looked like Fnatic had finally broken into the upper echelon of professional Dota 2. At least, that's what it looked like.
That's when it all came crashing down. After their 3rd place finish at the DreamLeague Major, Fnatic only played in the next two Majors, they attended no other smaller tournaments (they didn't even play in the qualifiers for ESL One Birmingham). At the Paris Major they only won a single game before being knocked out. The Epicenter Major wasn't much of an improvement on that, with Fnatic finishing in last place after a Bo1 loss to Forward Gaming. What had looked like such a promising year for Fnatic turned to nothing just like that. Fnatic decided that they needed to make a change, because whatever they were doing wasn't going to work at TI. So who got the axe? MP took the fall and was removed from the active roster while Jabz moved to carry and Dubu took over the roles of position 5 and captain.
What is there to say about how good this change will be? Well, considering they're already qualified for TI, it would be hard for it to be worse than their recent performances. It's likely that the only professional matches we will see from them before TI will be at the Summit 10. It will be interesting to see what impact Dubu will have on their in-game play now that he is no longer coaching. Do they have what it takes to go all the way in Shanghai? Well, if we've learned anything from the pros after all these TI's, it's that teams bringing something new or fresh to TI have a way better shot than the stable favorites of the season. Only time will tell if this change will set Fnatic apart when the time comes.
DPC Major Performance
Player Highlight - IceIceIce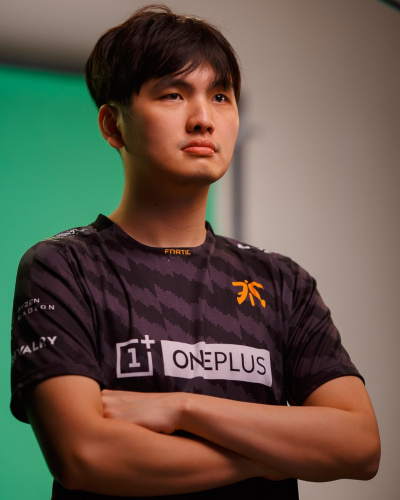 Image courtesy of EPICENTER
Iceiceice. The man, the myth, the legend. There aren't many players with his years of experience and great skills to also have a great personality. Iceiceice is a fan-favorite player for a reason. His playful, teasing nature on his stream, with his friends, and his interviews has made him about as beloved of a player as it gets. He is also one of the very few players to be successful on top tier teams both inside and outside of the Chinese scene. This man funded his own team in SEA (Team Faceless), with his own tournament winnings, just because he believed in them. He has been playing since the days of WC3 Dota, and was a part of the legendary TI4 Team DK. Iceiceice has been everywhere he wants and done everything he wants, except win The International. He has much better TI finishes than most players, with two 4th place finishes and a 5th/6th place finish.
Iceiceice is a traditional position 3 player (outside of a stint as carry in 2016 for EHOME), though his most stand-out hero is easily Timbersaw. He's also become known for his Pangolier, despite the hero's relatively shorter time in the game and no one can forget his showboating on Tidehunter. The quality of teams he's joined shows that Iceiceice's in-game skills are nothing short of astounding. He's the kind of player that any team would be lucky to have. Thankfully it's Fnatic that do have him. Having recently captained Faceless and having over a decade of competitive Dota experience, iceiceice plays a very rare role on the team. Many teams will talk about how it's important to have someone that can goof around and have fun to keep the mood light and raise everyone's spirits. That's a regular thing for most teams, what isn't regular is for that player to also be a leader and one of your most experienced players. These traits are very important for keeping a healthy team environment, and they become even more important with the difference in experience between iceiceice and the rest of Fnatic. It's important for Fnatic to enable iceiceice and put him on high-value cores because Fnatic will win almost every game where iceiceice is able to go off. The games in which iceiceice gets totally shut down but Fnatic still win are few and far between.
Players
(Click the icons to read more about the players)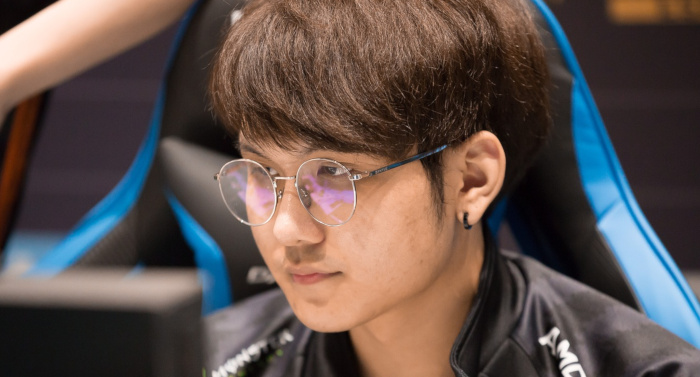 Image courtesy of EPICENTER
While Jabz's greatest success has been found when he played position 4 most recently with Fnatic and Mineski, he actually played mid with Team Faceless. Now, it has been years since he played his core, but clearly iceiceice has faith in his abilities. Probably for good reason. Jabz was put in the very difficult position of adjusting to a new role and taking up the mantle of captain at the same time, a rare occurrence that can often be difficult for both the player and the team (see Cr1t- trying to captain Evil Geniuses last year). Jabz took it in stride though, and now he can rest easy, his months of hard work paying off as Dubu will take his captain-related responsibilities.

Jabz's carry play will likely be key to Fnatic's performance at TI9. We saw how important Topson's play was to OG last year, it's possible that Jabz could bring the same kind of fresh play that Fnatic will need. The fact that Jabz isn't a well-known entity as a carry player will help in this regard, since when he played mid on Faceless, most of his heroes were mid-specific heroes that we don't see in other lanes as much (such as Tinker). It also means that, should the situation call for it, that Jabz and Abed would be able to switch lanes if needed, depending on their hero picks.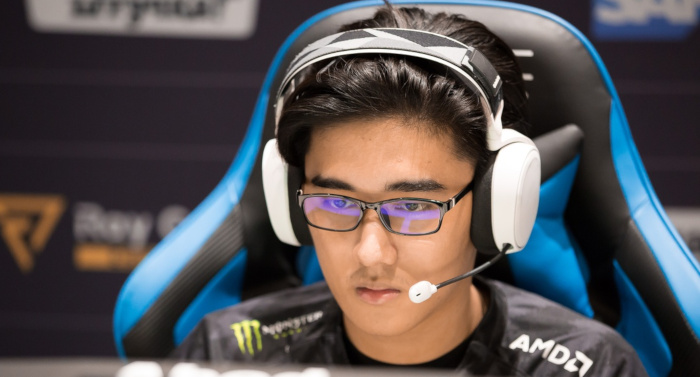 Image courtesy of EPICENTER
Abed is one of the most well-known players in SEA. Primarily a mid player, he first rose to prominence by reaching MMR goals, particularly becoming the first player to reach 10000 MMR back in 2017 and then again reaching 10000 MMR during Valve's new seasonal medal system. More importantly than his MMR though, are some of his signature heroes. Abed is widely regarded as the single best Meepo player in the world. He is also known for his strong Invoker and Tinker, but his Meepo play is simply on another level (with a career 73% win rate on the hero). You can trust that if Abed gets a last pick Meepo in a good game, the other team will be hard-pressed to stop him. While Abed is one of the most skilled mid players in the world, he could be prone to other teams applying significant pressure to him. Even if he's the best 1v1 mid player in the world, he would still be hard-pressed to win when being constantly ganked by enemy supports.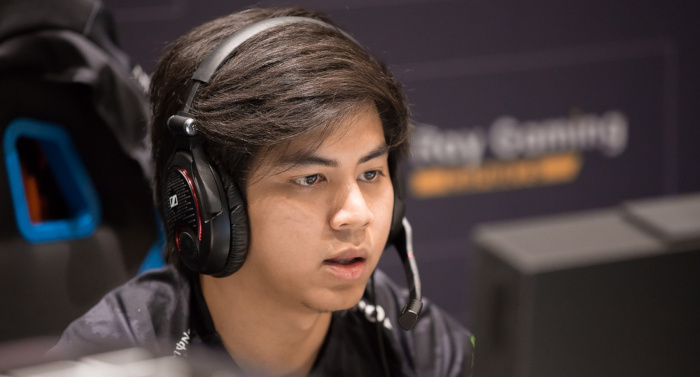 Image courtesy of EPICENTER
DJ, the Filipino offlane and support player, has become one of the best players in SEA. He's popular with fans and he's sought-after by pro teams, plus one of his most popular heroes is one of the most exciting in Dota 2, Enigma. DJ became incredibly popular after the Manila Major, set in his home country. At this tournament he became the Filipino MVP thanks to his absolutely incredible Enigma play, landing a series of incredible black holes to keep his team in the tournament. It was this performance in front of the home crowd that made DJ a hero in the Philippines, and brought him into the limelight of SEA Dota 2. DJ is most comfortable on high-skill, playmaking heroes. Look out for his Earth Spirit and Rubick in particular as he's been known to take over games when he's allowed his comfort picks.


Image courtesy of EPICENTER
Dubu has finally returned to playing after spending this season coaching Fnatic. Moving into the traditional roles of position 5 and captain, Dubu returns to his favorite role. With Dubu no longer coaching, his importance and responsibilities have only grown on Fnatic. Taking over the in-game leadership should also provide a good boost for Fnatic because, while he could lead the team in the draft before, he can now lead them in-game while Jabz focuses on his core play. If Fnatic can turn this into a style shift without stumbling due to lack of experience, it will pay off big time at TI9. Dubu will also likely play a pretty selfless position 5 for the sake of fully enabling DJ. You won't see Dubu make many flashy or exciting plays at TI, but you will see him sitting there, only Tranquil Boots to his name, while his team rides onward to victory.