On paper EG seems to have it all. The team is absolutely packed with some of the best players, and minds, in Dota 2. Players who, 10 years from now, will be legendary names on the scene. Still, there's something missing as they've placed third time and time again. North America's biggest hope come August ended up 4th in the DPC rankings and, seen to the entire season, that's a fair ranking for them. Now, heading to Shanghai, they need to step up that little bit extra if they want to bring home a 2nd Aegis for EG, and SumaiL.
Evil Geniuses
Evil? Maybe. Geniuses? Definitely.
For the Dota players, being known as an Evil Genius is an interesting moniker. Are they evil? Maybe, depends who you ask. Are they geniuses? Well, that's just undeniable.
Evil Geniuses is one of the oldest, most storied organizations in Esports. They're a powerhouse team in almost every game that they participate in, and Dota is no exception. They've won a TI, the single greatest achievement in Dota 2. They recently surpassed Na'Vi to hold the title of "Most Podium Finishes at The International." Since 2014 they've managed to place top 3 in four of five TI's. That's an absolutely staggering achievement and displays a level of consistency that we've rarely seen in the world of professional Dota 2. And yet, there is still one more mountain to summit. Becoming the first team to win The International
twice
.
While the organization has stayed the same, the roster has undergone many changes over the years. In spite of this volatility, they've remained the undisputed Kings of NA Dota since their meteoric rise in 2014. While EG's reign has been long, it has not been without turmoil. Their timeline can essentially be split into two halves, the PPD Era and the Superstar Era. The PPD Era lasted from TI4 to TI6 and then the Superstar Era took over and has continued to the present. While the PPD Era included their TI5 championship run, it was riddled with problems for a variety of reasons: PPD's approach to inter-player relationships, Fear's multiple injuries, Arteezy and Zai's absences. The list goes on. By comparison, the Superstar era has been extremely smooth. An underwhelming performance at TI7 aside, EG has looked as great as ever, and recently have even begun to look like their TI-winning selves.
So what is there to say about their current lineup? Where to begin… well, it's the most superstar-studded lineup since Team Secret's 2015 squad, if not the most star-powered roster of all time. It has two TI-winners (including a TI-winning Captain), two of the most successful Major winners, and the hands-down best carry player to ever come out of North America. This team came together just before TI8, forcing them into the Open Qualifiers because of last-minute roster changes. Still, you can imagine how this went for all the other teams in the qualifier. Despite forming only weeks before, EG walked through the open qualifiers and then the regionals, making sure to not drop a game in the elimination bracket. With their qualification secured, they spent the next 6 weeks bootcamping for TI8 and EG returned to true form. Their 3rd place finish was a success by nearly every metric, except the only one that matters to the players. Arteezy, Sumail, S4, Cr1t-, and Fly. These players don't play Dota for third place. They don't play Dota for 3 Million Dollars. They play Dota to win The International.
Even if TI8 wasn't a success for EG, it was a good trial run and they decided to stick together through the next season. EG earned countless podium finishes in the 2019 DPC Season, but weren't able to close out and take home a single tournament. On the surface it might look like EG became "just another tier 1 team" and stagnated, but when you take a closer look at their losses, you realize the story is completely different. Since TI8 this EG roster only been knocked out by three teams: Team Liquid, Team Secret, and Virtus.Pro (aside: we're going to view the Bo1 loss to a N0tail-less OG at Epicenter as a wild fluke). If you've followed Pro Dota at all over the past couple years, you know what this means. EG has only been knocked out by the absolute best of the best. These are the teams that have been in a constant struggle for the best team in the world, and they're the only ones that can beat EG when it counts. Now, while EG does always get knocked out by these teams, it doesn't mean they haven't been making progress. They say that you learn more from losing than you do from winning, so must EG have learned a lot. Well, they have and it's paying off. In the past EG have been known as a lower bracket team. They often start in the upper bracket, lose the first match, then make their way to top 3 or 4 from there. Not recently, though. EG's progress has resulted in back-to-back upper bracket runs at the Disneyland Major and ESL One Birmingham. In Birmingham EG even took down PSG.LGD 2-0 in the upper bracket finals before falling to Secret in a 5-game grand finals (a very close series that easily could have gone in EG's favor).
EG are hungry, and if any roster has the raw skill necessary to make the first two-time TI winners, it's this one.
DPC Major Performance
Player Highlight - SumaiL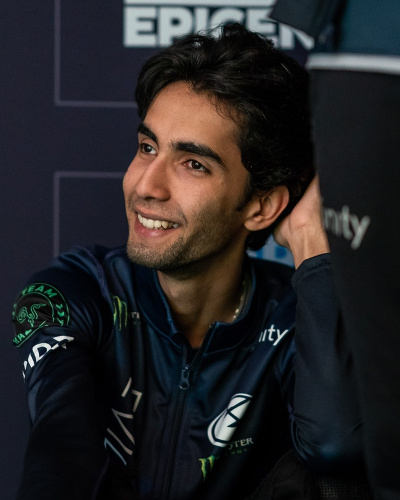 Image courtesy of EPICENTER
There isn't a player-team bond stronger than Sumail-EG. Sumail is Evil Geniuses. He is one of the only players to still be with the team that started their career. At age 15, Sumail joined EG in January of 2015 and after less than a month with the team, won the Dota Asia Championships. That was over four years ago and Sumail is still with the boys in blue. It's not hard to figure that, if he can, he'll eventually retire with EG too. But let's not get ahead of ourselves. After joining EG, Sumail quickly became the de facto best mid player in the world. He was such a force of nature that EG would pick his signature hero, Storm Spirit, into horrible lanes and hard counters, knowing that he would outplay his way into a commanding lead. Other times, teams would dedicate a support to constantly rotating and ganking his lane, hoping to make up for the skill gap between the two mid players. Things got so ridiculous that teams would just sit a support mid against Sumail, forcing him into a 1v2 scenario. And yet, Sumail persevered. Games where he started 0-5 would end with him beyond godlike. He showed other teams and the world that no matter what you threw in his way, there was no stopping him.
While he may not be as ridiculously dominant as he was in his heyday, Sumail is still one of the most skilled mid players in the world. But there is something that has always been able to match his skill. His cockiness. Despite how good you might think Sumail is, chances are he thinks he's better. Sumail doesn't just think he's better than you, he knows it. Sumail, or (as he calls himself) The King, went beyond becoming the archetypal cocky mid player to becoming a parody of himself, often joining the jokes about him or egging others on. While this is often a good trait for such a strong player, it can also contribute to failures like EG's loss to OG at the Epicenter Major. Lao Tzu said that there is no greater danger than underestimating your opponent. If Sumail can take that lesson to heart, there aren't many that are likely to stand in his way.
Players
(Click the icons to read more about the players)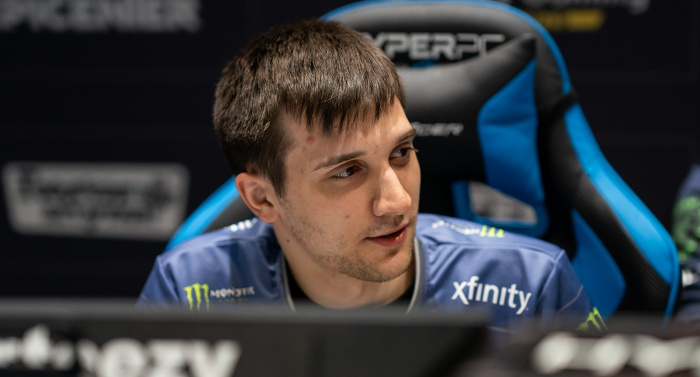 Image courtesy of EPICENTER
The other standard-bearer of NA Dota on EG, Arteezy is one of the most extreme players in the world. I say extreme because everything involving Arteezy gets turned up to 11. He is the most popular English streamer, he's been one of the best carries in the world, and basically anything involving him will turn into a meme (see his current meme: Clifteezy). I kid though, because no matter how goofy Arteezy ends up coming across, he is still one of the most successful players for good reason. Well, depending on your definition of successful. By most metrics, he's had an incredible career. He's played with the best players in the world, formed incredible, nigh-unstoppable teams, and earned more podium placements than most organizations. Something still eludes him, though, and you know what it is. That one achievement, the one reward that every Dota player wishes for. The Aegis of Champions. It's this desire, the fact that Arteezy has yet to take home this trophy that makes him so dangerous. People talk about how players lose motivation after achieving everything there is to achieve, but you don't have to worry about that with Arteezy. He's tired of third place finishes and he's ready to do whatever it takes to win TI.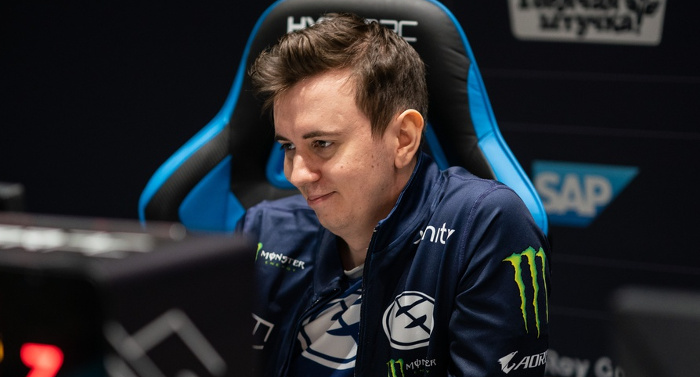 Image courtesy of EPICENTER
S4 is truly a special player, we are lucky to have him in the Dota 2 scene. He is indisputably one of the greatest players of all time, and a strong case could be made that he is the true GOAT. If you ask any former teammate about S4, they'll talk about him as one of the smartest players they've ever played with. S4 made a name for himself with his ability to predict what the best players in the world will do, before even they know they're going to do it. It's this skill that makes him such an exceptional player on teamfight and initiation heroes. There's a reason that he is so famous for heroes like Puck and Batrider (if you don't know about S4's Puck, feel free to ask him about the Million Dollar Dream Coil). S4's contributions don't end with his in-game skills, though. As a TI-winning captain he provides invaluable insight for the team's overall strategy and drafting. Any team would be lucky to have S4, and EG certainly doesn't take him for granted.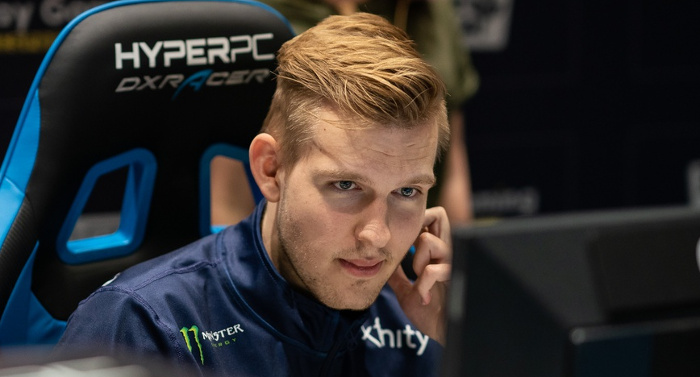 Image courtesy of EPICENTER
Cr1t- has been around longer than most Pro Dota players. He was a known, but not sought-after player for most of that time. He bounced around various weaker teams until his breakout performance with OG. Since then he's been established as one of the best position 4 players in the West, known particularly for his Io and Earth Spirit. He even spent a year attempting to Captain the EG roster from a new position, giving him a new perspective on teambuilding and drafting. Thankfully, though, the move of Cr1t-'s old friend Fly to EG has allowed Cr1t- to return to where he shines the most. His playmaking abilities are vital for EG's roster to properly function. Without his space-creating, ganking, and laning abilities in the early game, EG would struggle to properly support their three cores. Luckily, he has his good friend Fly to play the sacrificial role and buy all the support items, enabling Cr1t- even more.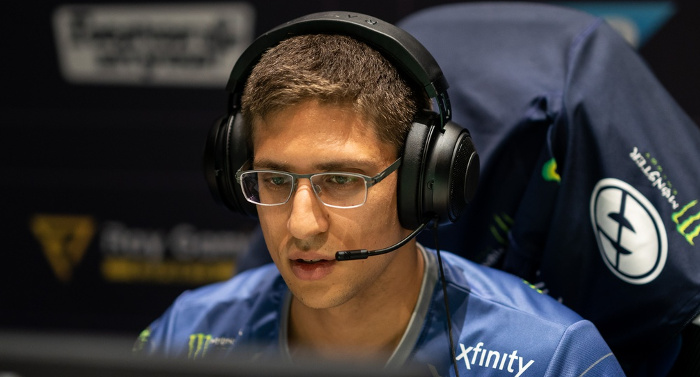 Image courtesy of EPICENTER
Heavy is the head that wears the crown. But Fly, the Captain of the Evil Geniuses, is a veteran of many years, many teams, and many TI campaigns. He learned long ago how to bear such a burden in order to lead his warriors to victory. Few people have what it takes to lead such a group of skilled and talented players, and yet Fly does it in style. He's earned the trust and respect of his superstars and in-turn has made them one of the most feared teams in Dota 2.

In-game, Fly's favorite hero, Phoenix, represents him quite well. There's nothing more intrinsically Fly than diving into the enemy team and turning into a suicidal supernova because it's what's best for his teammates. In reality, Fly is so good that opponents rarely get to kill his egg. You can rest assured though, if they do manage to destroy it, that Fly knew that would happen and used it to save or set-up for his team. Outside of Phoenix, you'll rarely find Fly on a flashy hero, often relegating himself to the Warlocks, the Abaddons, the Ancient Apparitions of the world. He knows his part and he plays it well. He plays his part so that his team might win, even if he doesn't.