An ever evolving creature lurks in the North. Rapidly growing and learning from the mistakes it has made in previous engagements with other similar monsters. All in an attempt to become the apex predator. However every time it has emerged from the North it has been blindsided by something else. Unbeknownst to it, it was being watched and studied as well. Can it overcome the threats lurking all around it, or will the hunter once again become the hunted? We will be taking a look at that creature and trying to find that answer as we bring you Virtus Pro's team preview.
Virtus.Pro
No More Hibernation
In their natural habitat Virtus Pro are unrivaled. Knowing when to bring the aggression and how many members are required to find kills and deal with any response but still find farm on their cores in other lanes simultaneously. It makes facing Virtus Pro a near impossible task for lesser teams. They either respond with too many members of their own team, allowing VP to simply escape with most of their heroes while they farm around the map, or they risk chain feeding into Virtus Pro if they don't take the threat seriously enough. It is because of this that VP's early game is so strong, and why it leads to them having an advantage so often in the mid game. It is why Virtus Pro seem so consistent.
We mention consistency a lot whenever we talk about Dota 2. Analysts, casters, especially us writers. Usually it has a positive meaning. It's reserved for teams or players who perform well over a long period of time, and to be honest it is used as a rather lazy way of explaining why a team is good. However for VP when we say they have been consistent at TI, it has more of a negative connotation for a team that is aiming to lift the Aegis.
At the last three TI's that VP has been a part of they've finished 5th/6th in all of them. Ignoring TI5 where Queen of Pain brought the wrong kind of suffering under LGD's T4 towers, the current Virtus Pro roster has always been a favourite to win the entire event. Maybe not the favourite to win, but certainly one of the strongest teams in attendance. And yet they have been unable to break past that 5th/6th position despite being one of the strongest.
It just goes to show the level that teams play at when it comes to TI. While Virtus Pro absolutely dominated the first DPC season they still fell short by a few series when it came time to do battle in Vancouver. However, given what we know about the mentality from the players on VP it is unlikely that it is pressure or nerves that is getting to the team and causing them to lose. VP has one of the most impressive resumes in the world. They've won multiple Majors and they clearly have one of the most individually talented rosters.
They proved it in the 2018-2019 DPC Season as they won the Kuala Lumpur Major to start off the season, followed that up with two 2nd place finishes at the following Majors and then came 3rd at Epicenter. It would be almost unthinkable to claim this team is not a heavy favourite to lift the Aegis. Yet we've said the same thing last year, and the year before that but we've consistently seen them fall short. A 5th/6th place finish is nothing to scoff at, but it does not live up to the expectation of what we know they can accomplish.
Throughout the year we've seen them crush their rivals and look to be on another plain of existence against everybody other than Team Secret. Even against Team Secret, Virtus Pro has managed to win bo3 series and generally don't particularly seem like a worse team in that 1v1 matchup. Even their long time rivals Team Liquid had not been able to match them up until Epicenter.
This year surely the polar bear will wake from its hibernation and bring the CIS region their first Aegis of Champions since Na`Vi managed to defeat EHOME at TI1. One this is certain though. Another 5th/6th place finish will not cut it for anybody on VP.
DPC Major Performance
Player Highlight - Solo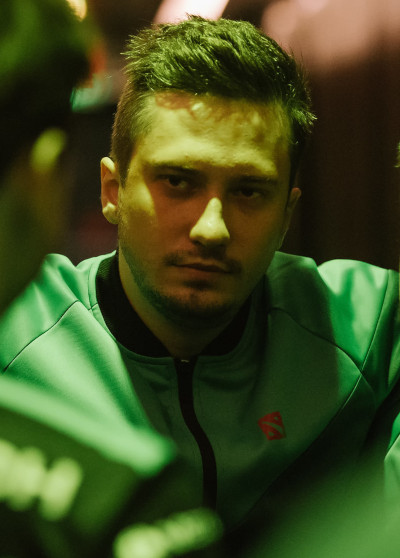 Image courtesy of Valve
As good as VP are it is hard to imagine they would be anywhere near as successful without Solo. In a region where player egos are known to be just a tad overinflated, it's incredibly hard to build the respect needed to get your superstars to listen to you while you're running around with brown boots and occasionally 30 salves in the late game. It takes a great captain, a better strategic mind, and on top of everything it takes incredible skill as well. Just being a great strategic thinker means nothing if you can't properly communicate with your team and get everyone on the same page. Solo happens to inhabit all of these things and has honed his skills through incredibly hard work and dedication to improving himself as a player and as a person.
We've seen VP play without Solo. They still have the same incredible ability to run over opponents but they often go too far and end up scattered. Even with Solo we see them overextend every now and then but you can tell they are all on the same page while doing it. Solo ties the team together and ensures everyone understands how the game is meant to be played. The players in exchange trust that his decisions will bring them victory and we've seen how that has worked out so far.
There are very few captains in the scene that feel completely irreplaceable and Solo is one of them. He has defined what it means to play Russian Dota. He is often on the bottom of the networth chart but the games where he gets to farm, while being few and far between, show he is also capable of taking over a game by himself when he has items. Solo is a player you might not always notice with Ramzes, No[o]ne, Pasha, and RodjER constantly making plays, but he's right there with them, always hitting his spells and providing back up. He'll be the first to die as his team escapes as he offers himself as a sacrifice as well. He knows his own role well in the team and plays it to perfection.
Players
(Click the icons to read more about the players)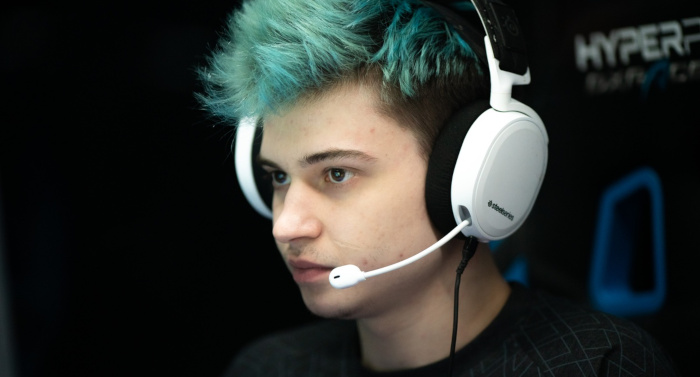 Image courtesy of EPICENTER
The claws of the beast. Ramzes is a terrific carry player whom you could trust any game to so long as the entire enemy team does not hard counter his hero, and even then you might still see him find a way to clutch it out. He's young, brash, and plays like he's the best in the world, and why wouldn't he? You can see that he believes in himself to outplay his opponents and regularly runs straight over his competition. For how well known Ramzes is in the Dota 2 scene it's amazing to think that he only started playing competitively in 2015. It took a little while longer for him to find himself on a top team but once he did, he made it clear he was here to stay.

Even while being at the top, we've seen Ramzes continue to grow as a player, which is to be expected from someone who is only 20 years old. Now that he has had time to hone his skills we can expect to see even greater performances from him in the future.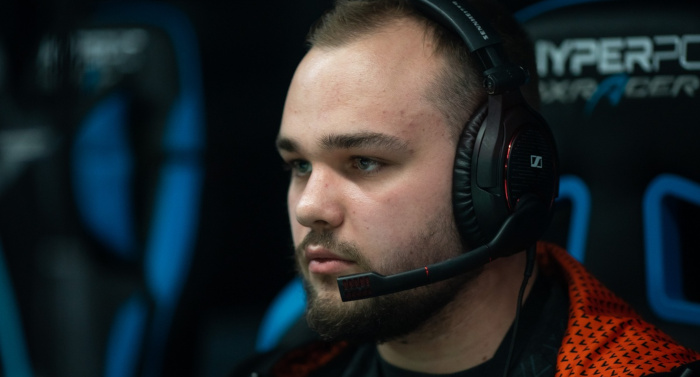 Image courtesy of EPICENTER
No[o]ne started playing competitively around the same time as Ramzes and was picked up by Vega Squadron late in 2014 along with Pasha. Almost immediately Vega Squadron turned into a serious competitive threat. When Solo was added in mid-2015 they exploded and began winning qualifiers and upsetting established teams on LAN. It was clear that No[o]ne was a very good mid, although no one would call him world class at the time. He was mechanically extremely skilled and many players had a hard time going up against him mid, often finding themselves behind in gold and experience very quickly. That continues to this day as he forces players into poor positions and takes advantage of any opening he is given in lane to harass the enemy mid and ensure they miss cs.

Over the last few years No[o]ne has been nearly unrivaled in the mid lane. Only a few players can match what he has managed to accomplish. The only thing left for him to do is lift the Aegis and he will be cemented as one of the greatest players to have ever played the game.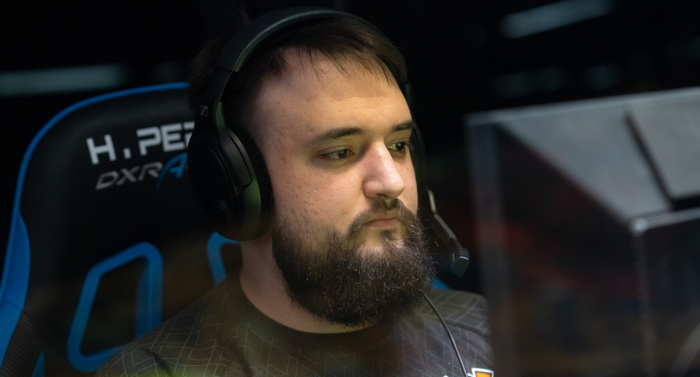 Image courtesy of EPICENTER
The rarely talked about offlaner of VP. I've personally seen people call him out as the weak link when VP has one of their rare off-days but the reality is you will be hard pressed to find an offlaner who will perform better under pressure than Pasha. Certainly he has had his 'ghost scepter Legion games' but the amount of times he has single handedly won team fights by finding the perfect initiation, or catching the right target out farming alone on the map is simply incredible. Pasha is an unsung hero on VP, always reliable to pick up his key items and make space for Ramzes and No[o]ne to carry. Pasha simply does more with less networth than many of his peers and when he is given the opportunity to farm he does not waste it, being a former carry player himself.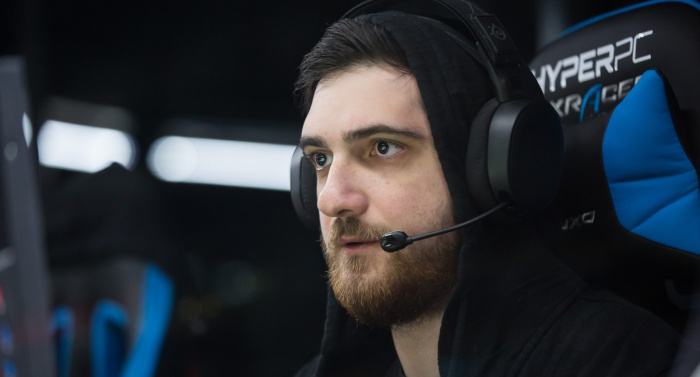 Image courtesy of EPICENTER
Back when VP had Lil it was hard to imagine they'd be able to improve much by making a single roster change but RodjER has proven time and time again it was the correct decision to bring him into the lineup. Through massive patch changes that have completely changed the way his role is played to having some of his heroes absolutely removed from the meta RodjER has remained one of the best 4 position supports in Dota. His playmaking abilities are put on display in nearly every game he plays and the amount of times he has bailed his cores out from a poor engagement is probably one of the biggest reasons VP is able to make such bold plays in the first place. Something else that is hard to describe about RodjER is the way he can predict where his opponents are going to be and what they will be doing. It's one thing to do it in a pub game, but RodjER constantly cuts off gank attempts and turns dives on their head by being in the right position at the right time. VP wouldn't be the monster they are without him.