With The International 2019 fast approaching, it's time for us to have a look at the teams that will compete for the, soon to be, record setting prize pool. First off we have a look at Team Secret. A team that has always remained relevant, much thanks to the relentless drive of captain and team owner Clement "Puppey" Ivanov.
Team Secret
One Man's Quest for Greatness
Once again, we're closing up on a TI where Team Secret has a valid claim as one of the favorites to win it all. And once again, the fear of disappointment looms over the team. It's astonishing that Team Secret hasn't had more success at The International if you have a look back at their previous rosters. Thanks to Puppey's status on the pro-scene, they've always been able to get the players they want:Arteezy, S4, and n0tail are just a few of the players that have represented the organization through the years. Yet even with that advantage their TI appearances have been disappointing to say the least. Their best chance at winning an Aegis came back in 2015 where they had — arguably — the best player in the world on each position. But instead of playing the grand finals, they finished in the middle of the pack. Last years 5th place finish was actually the teams best performance at The International, and even that was a disappointment.
The start of the 2017/2018 DPC season was triumphant for Secret. When the new year rolled around, the team was the number one rank in the DPC standings. But after that flaws started becoming increasingly obvious in Secret's armor. While Puppey and YapzOr could challenge any of the best support duos in the world and MidOne did his job in the midlane, their weakness came from the two sidelanes... However, not in the way you might think. It's easy to blame Ace and FATA- for the team's failure at TI8 but — in reality — the teams real weakness came from their playstyle. Secret has traditionally always focused on their midlaner. No matter if that player was MidOne, Arteezy, or S4, they were the one receiving most of the help. Compare that to the midlaners of the top four teams of TI8 and you'll realize that only one team had their superstar in the midlane: EG. We're not saying that Matumbaman, Topson, and Maybe are bad players — they're incredible at what they do — but with playmaking heroes falling out of grace in the midlane, the safelane has become more important. Something that Secret and Puppey either failed or refused to see. Up until this season.
After watching yet another TI grand finals from the stands, seeing Ana almost solo carry OG to an Aegis, Puppey must've realized the errors of his ways. While most of his previous safelaners surely had the potential of carrying the team to an Aegis, Puppey never gave them the chance to do so. It was time for a change.
The 2018/2019 season has been the first season in Puppey's career where he prioritized the safelane over the midlane. He brought in Nisha — an overlooked tier 2 player — and put all the eggs in the young Poles
święconka
. A huge risk. He had MidOne, an incredibly well respected mid laner who could go toe-to-toe with anyone on the scene, but realized that a strong safelane is required if you want to win a TI. And that's his one and only goal.
Just like last season, Team Secret started the year off strong. Just two months after picking up Nisha and Zai the team finished 2nd at the Kuala Lumpur major, losing to Virtus.Pro in an exhilarating Best of 5 series. In those two months, Puppey didn't just integrated two new players but he changed the strategic foundation of the team. An impressive feat that — once again — got the ball rolling. As Secret refined their playstyle more success followed. Puppey led his warmachine all over the world and conquered it with success rarely seen before. Just like Genghis Khan, it didn't matter if he fought against the East or the West. No one was able to muster enough resistance to topple Secret. Looking back at the season, Puppey can take pride in the fact that he outclassed his opponents in the DPC rankings.
But he won't. No matter how impressive their DPC season has been, it means nothing to him if it doesn't end in them lifting the Aegis come August. All his work will be thrown out the window. Again. And as he approaches 30, God knows if he has the motivation to make it through yet another failure.
DPC Major Performance
Player Highlight - Puppey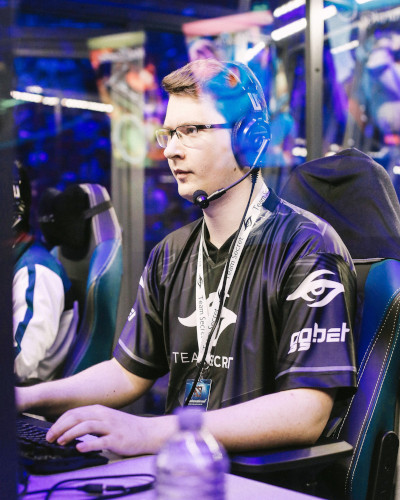 Image courtesy of Valve
Clement "Puppey" Ivanov is a player who — once he decides to retire — will be considered one of the all time greats. As a captain, he's part of a very exclusive club of players who have mastered not only the mechanics but the metagame of Dota. As a captain, not just keeping up but defining the Dota 2 metagame is impressive if you can do it for a year or two. Being one of the biggest influencers on the meta for over a decade is close to impossible. Unless you have the drive and determination displayed by Puppey every day. That determination is what makes him one of a kind.
Just like Puppey, playerslike Xiao8, PPD, rOtk, BurNIng have defined the Dota landscape over the games lifespan. Unlike Puppey, these players have all fallen out of the spotlight — as players — for various reasons. They've made their mark, and then either transitioned into a coaching role or fallen into a slump, struggling to reach previous highs. While Puppey's strategic mastermind is often celebrated, the most impressive thing about him is his determination to be the best. If he were to retire today, he would be remembered as one of the all time greats of Dota. But that's not enough for him. He doesn't want to be one of the best. He wants to be the best. The undisputed greatest of all time in Dota. And if this was any other esport, he would've been by now.
Think about it. Puppey has been to not one, not two, but three grand finals of The International. More than any other player. He has won more tournaments than anyone else. He has created an organization that will carry his legacy long after his retirement. Yet this means nothing in his eyes. In a professional scene where nothing but a win at The International matters, he doesn't stand out as much as he should. He has the same amount of TI wins as Shadow, a one year wonder, and Kuroky, a player he mentored. And for someone as driven as Puppey, that stings.
That drive to win has turned Puppey is one of the more polarizing figures on the Dota 2 pro scene. His genius is undisputed but a fair share of drama has tarnished his reputation over the years. He has a reputation of being a dictator in the game and his can be seen as arrogant outside of the game. However, if you read into all this with the mindset of trying to be understanding instead of judging, you'll realize that this is who he needs to be. He needs to be a larger-than-life figure as far as everyone around him is concerned. In order for the people around him to fully trust him he needs to not show weakness.
Coming into his 9th consecutive TI, Puppey has all the cards on hand to become what he has always wanted. To become the first player whose name is inscribed on the Aegis twice. Winning TI this year would mean that a story nine years in the making will finally reach its climax. And we will have our first Dota 2 deity.
Players
(Click the icons to read more about the players)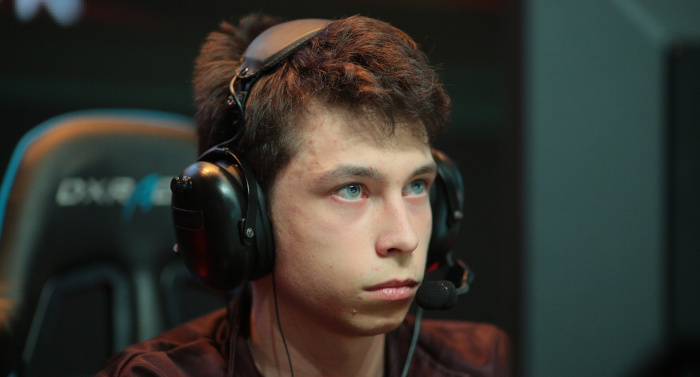 Image courtesy of Starladder
In Dota today, there are no true rookies. While some players might seem "new", it's because the general public doesn't see the countless hours a player has to spend working for more or less reputable organizations before they get their shot at the big league. It was true for players like Miracle, Ana, and w33. And it's definitely true for Michał "Nisha" Jankowski.

Nisha's start on a semi-professional team came in 2015 when he, together with his teammates in their own team "Let's Do It", was picked up by ALTERNATE aTTaX. For the next two years, Nisha kept playing with the same stack. Slowly improving but never really touching on the tier 1 scene. Until something suddenly clicked. Nisha and Kinguin managed to sneak through to the Perfect World Masters EU qualifiers in late 2017. Suddenly, they were at their first tier 1 LAN and had nothing to lose. No one expected them to do anything special, yet they managed to win their group, beating Secret on their way there.

Neither Nisha or Puppey knew this at the time but that was probably the start of Nisha's climb to the top. It took about a year but then Puppey came calling. And Nisha hasn't looked back since.

At TI9 the biggest challenge for Nisha will be to deal with the pressure. Both the mental pressure of being on stage at TI but also that of the opposing teams. Throughout the season, Secret has put a lot of faith in the young safelaner and it has paid off. So far. When TI comes rolling around it's hard to imagine teams will continue sleeping on the Pole.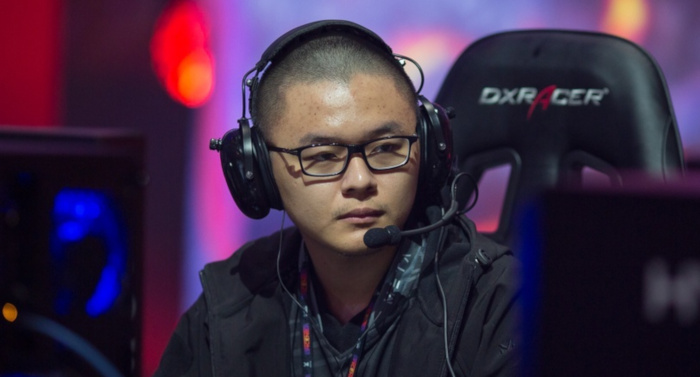 Image courtesy of Starladder
The last year has been one of growth for Yeik "MidOne" Nai Zheng. With Team Secret choosing to focus more on the safelane, MidOne had to get used to a situation where he simply won't get help mid. While this could be construed as a sign of Puppey not believing in his abilities, it's actually the opposite. Puppey would not leave MidOne without help mid if he didn't completely trust his midlaner's ability to make the best out of the situation. Because prioritizing the safelane does not mean you can sack mid.

MidOne isn't a key to Secret's success at TI9, he is the key. If he can keep playing at the level he has for this season — without much help from his supports — He will make Puppey's life a hundred times easier. This would mean the support duo gets more time to enable the other two lanes. However, if MidOne can't win mid this means more pressure can be put on Nisha, a scenario Puppey desperately wants to avoid.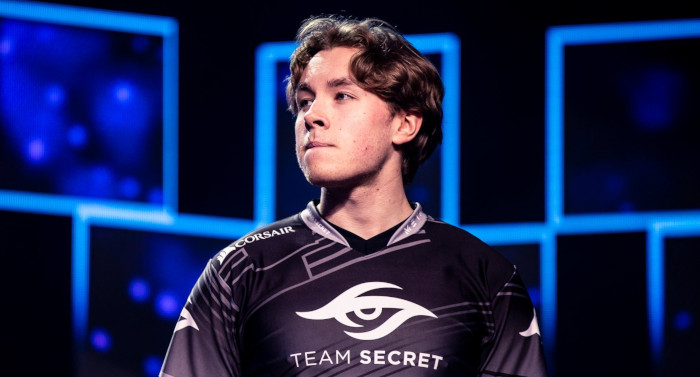 Image courtesy of Bart Oerbekke, ESL
Zai and Team Secret are more closely connected than one might first think. Yes, he has played for the team before — back in 2015 — but there's more to the similarities than that. Just like Secret, zai is one of the greats in Dota 2. Back in his first stint with Team Secret, he was the sole reason the tournament didn't end worse for the team than it did. As his team crumbled around him, zai stood tall. He single-handedly saved Secret from an even bigger flop. No matter what team the Swede is on, an argument can always be made about him being the most valuable player on the roster. Yet — just like Secret — he has never even been to a TI final. Just like his current team, zai has always been near the top, always relevant. But he has never made it all the way at The International.

So zai and Secret both share that hunger. That passion. That drive. Still, when people talk about Secret it always seems to be Puppey, MidOne, Nisha, or YapzOr being mentioned. No one seems to talk about zai. His calm and collected demeanor means that people tend to forget about him. Just read this article. Zai is probably the most stable player on Secret, yet we haven't mentioned him once up until this section. He has been overlooked. Just as he often is in the game. And that might be one of Secret's strengths. Just like Universe, his teammates doesn't have to worry about zai in the laning phase. He'll be more than fine. And when a clutch moment comes around, there are few other players anyone would rather have on their side.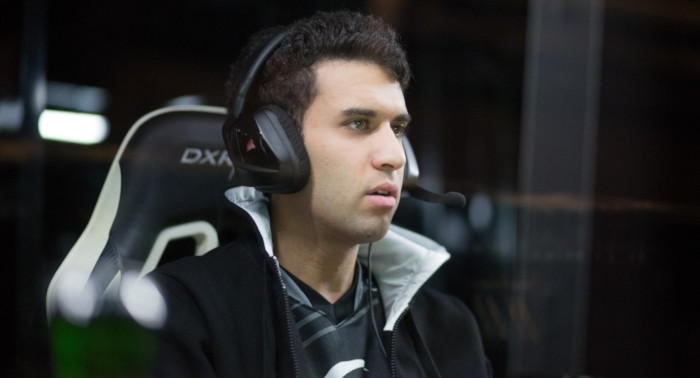 Image courtesy of EPICENTER
Puppey has always been a great scout for Dota 2 talent. If Nisha and MidOne aren't proof enough, Yazied "YapzOr" Jaradat definitely is. The young Jordanian has become one of the best position 4 players in the world, much thanks to the guidance of Puppey. However, his path to the pros wasn't a straight one. He started off as a constant playing companion to WehSing "SingSing" Yuen before he was picked up by Troels "syndereN" Nielsen. He even made it to TI under the leadership of syndereN, representing Escape Gaming in 2016. Even when the rest of his team falteredaround him, YapzOr always seemed to have an outstanding performance. That's what earned him a spot on the Secret roster and that's what kept him around for two years now.

YapzOr came onto the pro scene at a point where the position 4 role changed to a slightly more greedy one. YapzOr — together with players such as GH, Rodjer, Jabz, and DJ — has had the opportunity to change the game more than any generation before them. And he has proven to be more than great at that. His Rubick is now considered to be on par with that of Fy — a player whose career has almost been defined by his Rubick plays — and he continues to expand on his already deep hero pool each passing season. Yes, much of the reason for his success is the sacrifices Puppey makes in-game, but at the same time, the value they get out of YapzOr by giving him that extra farm is so much higher than if he were to play a more old-school support role. If Secret wants to take home the Aegis, they need a well farmed YapzOr.