The time has finally come for the biggest event of the year, and thus the staff of LiquidDota have once again risen from their slumber to provide you with the greatest power rank money can buy (it's free). The International 2018 will pit 18 of the worlds best teams against each other for a prize pool of nearly 25 million dollars, with the potential for it to rise further over the next few weeks. If previous trends are any indication, this year should belong to the East, however with Western powerhouses Team Liquid and Virtus Pro waiting in the wings that trend may be broken this year.
With that being said, we at LiquidDota are proud to present The International 2018 Power Rank. Flame Away.
#18 OG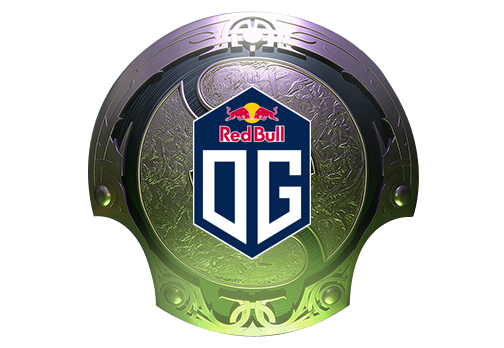 It seems that all of the glory and legacy OG accumulated early this DPC season has all but sloughed off. Picked clean of all but one of its charter members, N0tail and Jerax's reformed squad features faces both familiar and fresh to the OG brand. Still, they managed to cobble together enough skill to handily take the lone European qualifier slot for TI8. In years prior, such an achievement would be laudable, but outside of the regions' titans the qualifier scene in Europe has been more or less a joke. Don't believe me? Consider the EU qualifier's top 4: three glorified stacks that didn't even exist a month prior, and a struggling Kinguin squad. The only other result that OG has put up with topson and friends was a 3:2 loss to Immortals - an NA team that isn't even attending TI8. For a team with a history of underperforming at TI, expectations for OG are at an all time low.
#17 IG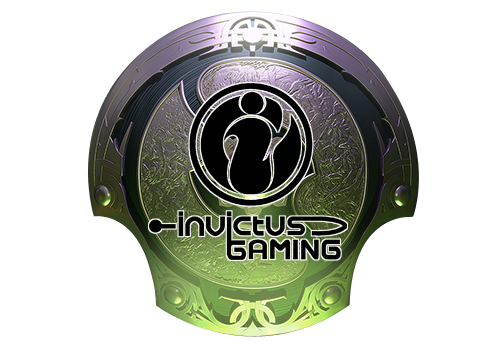 IG sit second to last in our ranking after being absent from events for nearly the entirety of the DPC. The exceptions were DAC, where they finished 10th-12th after being invited back as the previous years winner, and the MDL Changsha Major where they finished 9th/10th. After having such a rough season it's actually fairly impressive that they find themselves competing at The International. Their journey through the Chinese qualifier forced them to play in a 3 way tie-breaker to make it through the group stage against LFY and Keen Gaming, which they managed to overcome. They then went on to beat FTD and LFY in the playoffs to secure their spot at TI8. For a team with recognizeable names such as Agressif, Xxs, Boboka, and Q it is unfortunate to expect almost nothing out of them as they head to Vancouver, but there is always a chance that we see Agressif and Q recapture some of that CDEC magic.
#16 Team Serenity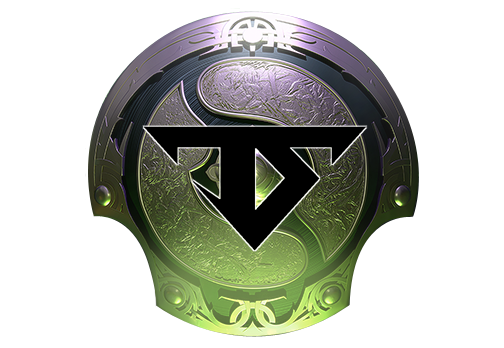 The biggest dark horse of the tournament, Serenity took the Chinese qualifiers by storm, crushing hopefuls LGD.FY and IG in the process. Outside of this tournament, they have played in very few notable tournaments. Most of their games have been in other Chinese dota qualifiers, and the Chinese TI qualifiers were the first tournament they've placed first in that weren't an Open Qualifier. That isn't to downplay the result : the Chinese qualifiers were perhaps the most fiercely contested.
Their play during the qualifying run was impressive, though their unorthodox strategies were more notable. They won by utilizing tricore lineups with out of the meta picks and tried out unique item builds like a blink dagger on QoP (less effective). These characteristics have won them the occasional comparison to Wings.
Without further results, though, it is difficult to know for sure if their run was a fluke or a sign of greater things to come. In past Internationals, CN qualifier teams have gone on to win TI, place 2nd to 5th, or come in dead last. Only time will tell which type of CN qualifier team Serenity is.
#15 Pain Gaming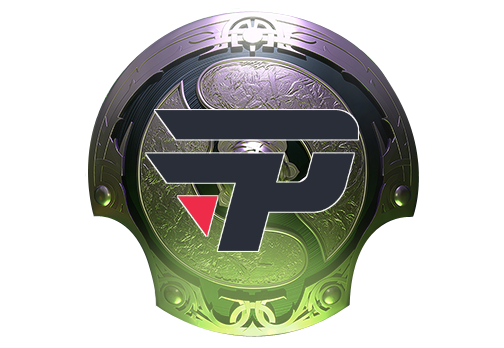 I have a huge soft spot for pain, and their individual play frequently lives up to my hopes. However, they have a tendency to lose unloseable games, indicating some weakness in the more strategic areas of the game. W33's transfer to the team definitely helped to shore up this weakness, but the team is clearly still growing.
They have the best result of any of the qualifier teams in an actual DPC LAN apart from EG, having come in 3rd at ESL Birmingham, but they also have an abundance of results vs teams from other regions that lets us quantify their ranking more easily than some of the other qualifier teams. Which is helpful, as the SA qualifier saw one of the Winner's final teams disqualified for scripting, making it harder to judge team strength purely from play. Their 3rd place finish at ESL Birmingham is impressive, but their dead last placements at DAC, Dreamleague, and The Summit 9 prevent them from placing higher on our rank. Most higher ranked teams will still need to be wary, though. Pain are capable of being a threat, especially in a Bo1 elimination round match.
#14 VGJ.Thunder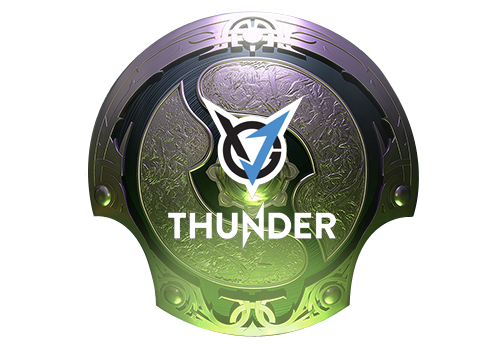 VGJ.Thunder have had quite a lot of highs and lows throughout this season. They picked up the vast majority of their DPC points from second place finishes at The Bucharest Major, GESC: Indonesia, and the StarLadder Invitational Season 5. However, they've had a rough go of things since then, to put it mildly. VGJ.Thunder failed to advance out of any of the remaining qualifiers, and they bombed out of the Supermajor after receiving a direct invite. The only series they have won on LAN since their second place finish at StarLadder have been against Infamous and The Final Tribe. They held onto their TI invite only because OpTic Gaming had the misfortune of running into Virtus.pro in back-to-back tournaments.
That all being said, VGJ.Thunder still have the advantage of experience. Sylar continues to quietly be one of the best carry players in the world; ddc has attended every International and finished in the top 6 four times; rOtK, the coach, was the mastermind behind the strategy that took Vici Gaming to the silver medal at TI4. All three of them know what it takes to take a team deep into The International. If VGJ.Thunder can get their act together, they can go far; however, they have struggled mightily the last few months and will have to work incredibly hard just to get over that hump.
#13 Winstrike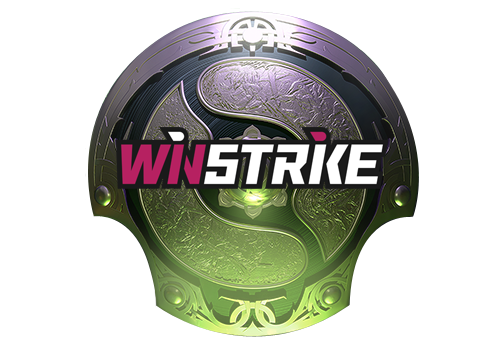 ex-FlyToMoon may have managed to fly to Vancouver, but the task that awaits them now is on a whole new level. As inspiring as their play was during EPICENTER, a single strong performance is barely enough to get one's name out. Was it a fluke? Or were they ready to hang with the big boys? With no further tournaments to attend after, Winstrike were put right to the test during the CIS qualifiers. Looking at their results on paper it seemed like they had everything under control as they only lost 3 maps and leisurely made it to TI.
However on closer inspection their results were not as impressive as you would think. If they did not strictly outclass their opponents during the laning stages, matches often went into grueling late game grinders with them unable to break highground even with massive networth advantages. Considering the relative weakness of the CIS region and comparing it to the opponents now awaiting them, Winstrike do look out of their depth. Although they are not the worst team at TI it is highly unlikely that they will make it far. Then again that's what we all thought before EPICENTER and we all know how that ended. If there is a team that is able to cause a significant upset it might just be Winstrike Team.
#12 VGJ.Storm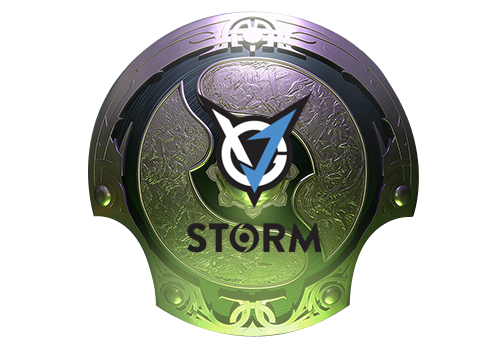 With the mind of SVG combined with the raw talent of Resolut1on, VGJ.Storm are an upset threat at The International 2018. While the team has had few truly stand out showings, they are nonetheless a skilled group of players hungry for success. It is precisely this sort of team that always manages to have a surprise run at TI, whether it be DC at TI6 or Empire just last year.
The roster might be full of names new to this prestigious tournament, but they do have SVG's leadership experience to fall back on. YawaR is a capable mid player with flexibility, and Sneyking is likewise serviceable as an interchangeable core player that allows Resolut1on to always find the most advantageous lane for his heroes, something that is crucial for the team's success. With the right combination of drafting and bracket luck, VGJ.Storm could be this year's cinderella story, but an unfortunate draw might leave them in the spectator's seat.
#11 Newbee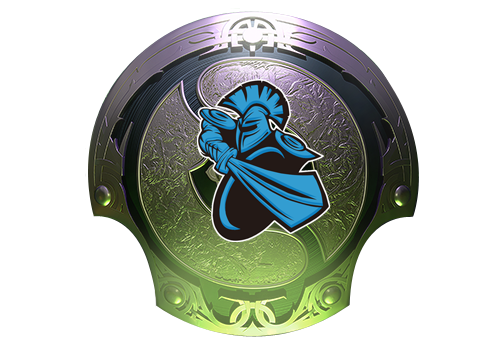 Ranked just outside the Top 10, this season has been a very sobering experience for last year's runner-up Newbee. At times it felt like that with the first ever sweep in a TI Grand Final, the TI curse also transferred to the silver medalist instead of the champion. Achieving their peak placings during the first half of the DPC season, Newbee fell off quite sharply after their win at ESL One Genting. Since then it has been a slow and steady decline, interrupted by a Top 4 at the Bucharest Major and another Top 4 placement at MDL Changsha to barely make the cut into the 8 coveted invites.
The talent and skill on the team is still there but the magic that made them the best team in China and a threat to the Big 3 of this season has disappeared. If they have managed to reignite that spark during the downtime before Vancouver they will perform much better than this power rank places them, but that is a big "if". Judging by their form from the last tournaments they have been downgraded to be nothing more than just another tier 2 team.
#10 TNC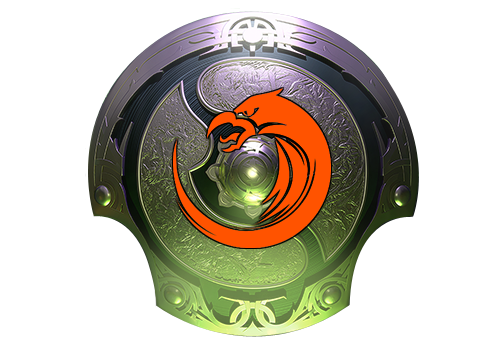 TnC are consistently inconsistent. They've spent most of the DPC season dueling with Fnatic for a single SEA qualifier slot. When they prevailed, they've alternated between brilliant (4th place at DAC) and miserable (8th place at MDL Changsha). On a good day, this team could make a deep run into the tournament--Raven is a brilliant carry, Armel is electric, and Kuku has shown remarkable leadership after taking over the captain's chair in January. However, they could just as easily bomb out of the tournament--Sam_H's aggressive initiations could backfire, and Kuku's repertoire of oddball support heroes could easily turn into food. It all depends on which TnC shows up. One thing is for sure, though: no matter what, it's going to be one hell of a ride.
#9 Fnatic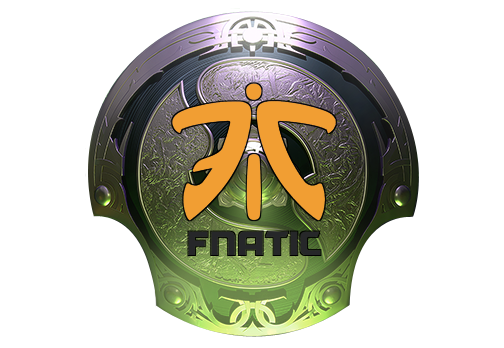 Fnatic sits in the middle of our ranking, just outside of the top 8. They've had a string of decent results, finishing 2nd at The Summit 9, taking 4th place at the ESL One Birmingham Major, and placing 3rd/4th at GESC:Thailand among other tournaments earlier in the year. They've traded qualifier wins with TNC on 13 different occasions this year, which is honestly a little absurd but speaks to the consistency of the team in their own region. Internationally however Fnatic has had trouble finding their footing, losing to Pain Gaming, Na`Vi, VGJ.Storm and recently lost 3-0 to EG at The Summit.
As expected of a team with EE on it they are capable of taking games off the best teams in the world but at the same time can turn around and lose to anyone. It is fitting that they sit in the center of our power rank as they have looked much stronger than the likes of the teams under them for most of the season but at the same time not strong enough to break into the top 8. Fnatic is a bit of a wild card but they have struggled when playing against teams that aren't thrown into chaos by their unique approach to Dota.
#8 OpTiC Gaming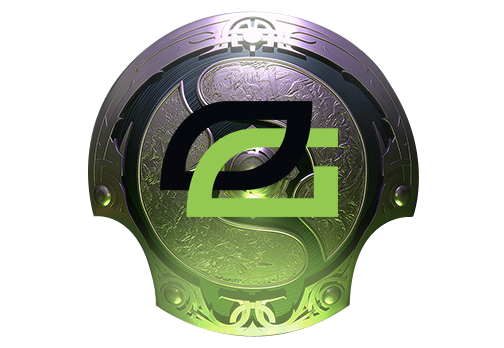 Peter "Leave China To Me" Dager has returned. This OpTic squad runs the entire span of competitive Dota 2's player eras: From Pajkatt's respected veteran status to first-wave HoN converts ppd and zai, to the current new school of 33 and CC&C, North American Dota has never looked this competitive internally and externally. OpTic has put up results to back up their pedigree as well, with a recent deep run at the China Supermajor and a 2nd place finish at ESL Birmingham, both halted at the hands of DPC wunderkids Virtus.Pro. Don't let a more recent shoddy outing at The Summit 9 fool you - OpTic is coming to play at TI8. An incredibly dense field at the top attending this year's event might seem daunting, and while some may bristle at CC&C's playstyle or Pajkatt's lackluster TI history, this team can punch far above its weight given the right traction.
#7 EG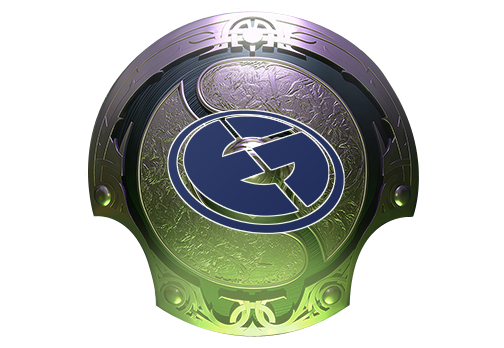 After a tumultuous DPC season that saw Evil Geniuses unable to find the level of consistency the organization is known for in Dota, the team kept up with its reputation for shocking roster moves and brought in two of the winningest European players in the scene, adding the leadership the team has sorely lacked in recent times. Since then, the team's trajectory has been sharply upward, finding their style quickly and easily qualifying for The International.
On the cusp of the tournament, this EG squad is one of the most dangerous in the tournament. With a nearly unparalleled amount of individual skill, this team is a laning monster, and in today's metagame, that counts for a lot. What remains to be seen is how the team handles adversity, as they have yet to be truly tested in the pressure cooker of The International. Fortunately for them, they have two former champions to add to the three hopefuls, making this team a dangerous mix of experience and skill that no team wants to face with everything on the line.
#6 Mineski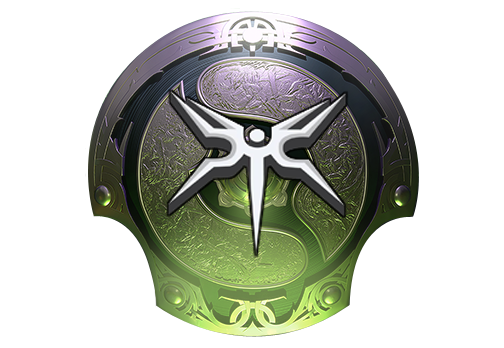 Considered the frontrunners in SEA, this team mixed with the best of the region's old guard and young talent shocked the world as they won DAC back in April. Since then, they appear to have solidified themselves as a world-class team, the experience of iceiceice and MuShi strengthening their sidelanes with MooN displaying his skill in the mid lane, backed up by Jabz's flashy playmaking and ninjaboogie's selfless warding. Things were not always like this, as they had disappointing results one after another prior to DAC, all bar their victory at the PGL Open Bucharest Minor back in October.
What had changed was the addition of legendary Chinese coach 71, who also acts as the strategist for the team, taking it upon himself to do the drafts for the team. That said, they have taken their time adapting to the new lane-focused meta, yielding less-than-stellar results in their last few tournaments. With the lull of the last two months in the run-up to TI, we believe that their drafting will improve, which combined with their individual skill, should deliver them to a Top 6 finish at The International.
#5 Vici Gaming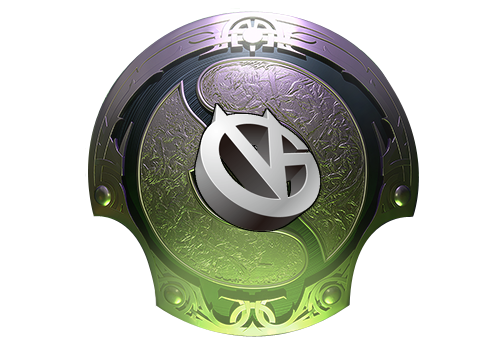 It seems strange that a team as performant, and so high up on our power ranking, as Vici Gaming has gone the entire year without a LAN victory (being the only invited team without one, in fact). Make no mistake, though: this VG squad is for real. Having logged residency at a Major every month between February through June, all of their eliminations have been at the hands of one of the top 4 teams. Throughout these six recent events, however, they have taken best of three sets away from Liquid, Virtus.Pro, and Secret as well, with only their regional rivals PSG.LGD eluding their vengeance on the main stage. While across these events their placement has been spotty, ranging from two top 3 placements ahead of this tournament's front runners to dead last and questionable performances against far less well regarded teams, Vici Gaming's resilient squad has the tools and the skills to to strike deep into the playoffs this TI.
#4 Team Secret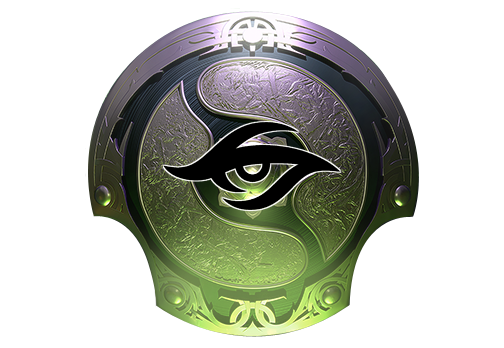 On 4th place we find Team Secret, mirroring not only their final placement in the DPC but also their finish at the Supermajor in China. For the majority of the season Puppey's squad was always part of the European Trinity wrecking brackets and taking championships. But as the later half of the DPC rolled around they apparently ran out of steam. PSG.LGD's rise to usurp their spot in the triumvirate was not only because of the remarkable rate of improvement the chinese showed. Secret also faltered and a string of placements outside of the Top 4 made their shortcoming apparent. Their shocking loss to Keen Gaming during GESC was the biggest offender.
Although they arrive on somewhat of a downward trajectory to Vancouver Team Secret is not to be taken lightly. They might be the "sick man of Europe" but even a patient has teeth to bare against would be challengers. At the Supermajor they have shown that although a gap has developed between them and the Top 3 they are still the squad closest to the very top as they slapped down upstarts Optic and Vici Gaming in the playoffs before falling to Liquid and Virtus.Pro. Whenever the Big 3 sweep the field, Secret is waiting just behind them in the wings.
#3 PSG.LGD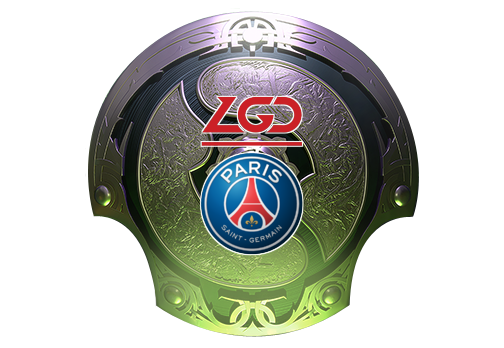 For years, this has been the household name of Chinese Dota. Having achieved excellent success both at home and on the world stage, this team proved its mettle with its performances since DAC. While most Chinese teams hit their typical slump during the season prior to TI, this was the one team that kept up with the rest of the world. Winning 2 Majors back to back in May was what truly sealed the deal for this team, as they made a display of their prowess, defeating the both Liquid and VP and going on to become the 3rd EPICENTER champions.
With talent and experience combined in Maybe, a versatile laner in Chalice, and a carry comparable to the tier of Chinese legends in Ame, the team poses an incredibly stable and strong tri-core. With the experienced captaining and skill of fy, along with xNova's sacrificial style, the team has smoothened their rough edges, proving an incredibly formidable team. Only the consistency of the next two teams throughout the season places this team here, in spite of the tradition that a Chinese team should win TIs in even-numbered years.
#2 Team Liquid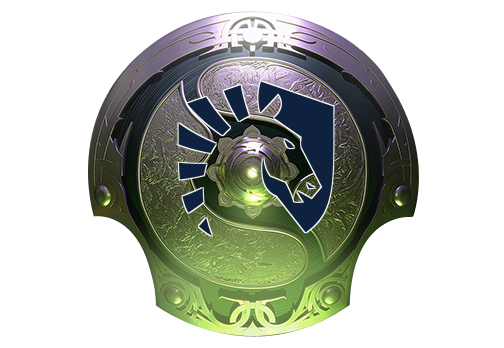 The defending champions of The International come into this year's edition poised to become the first team ever to win a second Aegis. Many teams succumb to complacency after winning a championship as prestigious as TI, but Team Liquid have stayed hungry throughout the year, experimenting with new playstyles and drafts as the game changed rapidly. Not all of their iterations were successful, with several less-than-stellar showings to account for, but they ended the Dota Pro Circuit season on a high note with their win at the Supermajor.
Now, with Vancouver on the horizon, Team Liquid's sights are firmly set on the pinnacle event of the year. Yet again, the team is peaking at the right time, seeming to find their form just as summer comes to a close. The only question is, will they be able to pull off another unbelievable run at The International this year, one to add to their legacy as a team make Dota history?
#1 Virtus Pro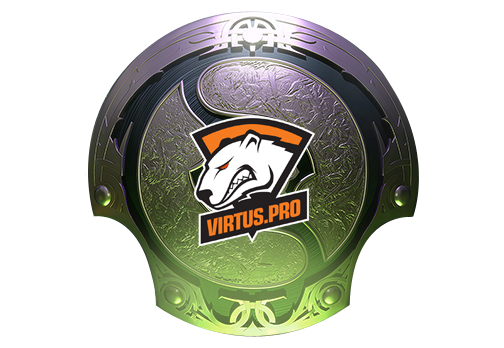 Virtus.pro are indisputably one of, if not the, best teams in history. They have dominated the DPC, becoming the first team to mathematically secure an invitation to The International, and ran up an absurd 12,000 DPC points. Any single one of their players, on their own, would be good for 5th place in the DPC standings. They haven't finished a LAN outside of the top 4 since January and they haven't placed lower than 5th-6th on LAN since The Boston Major in December of 2016. The only thing missing from their long list of accolades is the Aegis of Champions. Last year, they were denied after a hard-fought series against Team Liquid that could have gone either way. This year, VP are back, stronger than ever, focused on the singular goal of winning The International.
VP's command of the metagame is second to none. Their style is simple, yet supremely deadly: they win their lanes, and then they use that advantage to systematically dominate the map and dismantle their opponent's defenses. Furthermore, they consistently force opponents to play the game the way VP want it to be played--any attempts at deviating from VP's style are quickly and forcefully brushed aside. VP have proven time and again that their suffocating style is deadly against everyone from Team Liquid to paiN Gaming. Given their consistently excellent play over the last year, they should be considered as nothing less than the favorites to claim victory at The International.
CREDITS
Writers: Yamato, tehh4ck3r, ShiaoPi, Nevuk, 2009, DoctorHeckle, OmniEulogy
Editor: Sn0_Man
Graphics: Valve, Julmust, Exitiums