Young blood is often one of the most overlooked aspects in the Dota 2 scene. There are so many quality players in the top rankings of Dota 2 that newer, less established players often have an extremely difficult time breaking into the professional scene. Some of the players of VGJ.Storm have struggled with this for a while; having been stuck just below the top, and never reaching the upper echelons of the Dota 2 professional scene. While Resolut1ion has been a stand-out carry on multiple top tier teams and came close to taking home the Aegis, he is VGJ.Storm's only historically top tier player. SVG and MSS had a decent, if unimpressive, tenure with Team NP; and the remaining players on VGJ.Storm are YawaR and Sneyking, one of whom has never attended The International while the other hasn't been since 2014. For some of these players this is an important opportunity, both because it's their strongest team going into TI and because of how it will affect their post-TI8 careers.
VGJ.Storm was formed as Vici Gaming's NA branch during the post-TI7 shuffle. The team had an initially weak run with much of the roster being dropped in early 2018 to make room for most of the current roster. Oddly enough Sneyking would return from the original roster and play a key role in the current lineup. The new VGJ.Storm would end up playing in qualifier after qualifier without seeing much success. While this new roster was decidedly stronger than the old one, it would take the key change of losing Timado and gaining Resolut1on before the team would truly shine. After picking up Resolut1on the team saw immediate results, taking first place at the GESC Thailand Minor (including a 2-0 win over Fnatic) and a second place finish at the MDL Changsha Major, losing out to PSG.LGD in the finals. Changsha was a surprise run from VGJ.Storm as they took down OG, Team Secret, and VG in the Winner's Bracket. While they unfortunately went out early in the following tournament, DAC, they ended up having a surprisingly strong finish in the TI8 NA qualifiers, taking the first qualification spot by winning the group stage.
Resolut1on is already set in terms of pro player status, but the rest of VGJ.Storm have much to prove here. This TI could be the difference between these players being seen as tier 1 competitors or being relegated back to tier 2 of NA. Time will tell how they end up in the post-TI shuffle.
Gameplay
VGJ.Storm's style has changed a lot throughout the year, though that's more because of how many players the team cycled through before finding its best lineup in the lead up to TI. The latest player to join, Resolut1on, has likely had a large impact on how the team plays because he has proven to be such a reliable, game-winning carry player. This was primarily seen from DC's TI6 run and Empire's surprise top-8 run at TI7. It's a simple plan, put Resolut1on on a hard carry and enable him to carry you to victory. Luckily for VGJ.Storm, YawaR also plays a very solid core which takes some of the weight off of Resolut1on's shoulders. This has been seen a few times where VGJ.Storm has placed Resolut1on on sidelane core Mirana or offlane Faceless Void, though he is still primarily seen on his traditional heroes like Phantom Lancer or Luna.
Resolut1on isn't the only one that has seen an uptick in their hero pools in recent months. VGJ.Storm have created a tri-core system where each core is versatile enough that we've seen Resolut1ion and Sneyking playing in every lane while YawaR has been more than willing to swap between mid and safelane. This versatility in laning configuration has been of great benefit to VGJ.Storm because of the significant draft advantage it provides as each core has shown to be comfortable enough for this strategy to work.
Not to leave the supports without credit for VGJ.Storm's strong showings, SVG and MSS are just as important. SVG has brought a lot of great ideas to the table and made the most out of his players by coordinating the versatile tricore style of VGJ.Storm. He often plays the traditional position 5 or 6 sacrificial support, allowing his cores and MSS to do whatever they can. Speaking of allowing MSS to do whatever he wants, MSS has been the surprise stand-out player in this team. Similarly to his role on his previous team, NP, he is often relied on by his teammates to make space with his individual outplays. This ends up being exceptionally important with VGJ.Storm's greedy tri-core style of play, luckily MSS often pulls through. You can also see this playstyle in his recent most played heroes, Tusk, Clockwerk, Io, and Naga Siren.
While we have seen a lot of good things from VGJ.Storm in the last couple months, it wouldn't be surprising to see them come to TI with a completely different style. One major effect of the current Dota Pro Circuit system and patching style is that these pre-TI weeks give teams a chance to buckle down and prepare new styles for TI. With how frequent tournaments and patches have been this year, this is the first time since the DPC season began for teams to practice a lot and hammer out new strategies. This should prove to be advantageous for VGJ.Storm as SVG is known for his unique thinking and innovative strategies. It will also help because it will be the first time that this VGJ.Storm roster has had to just focus on practice without worrying about all sorts of upcoming tournaments and qualifiers.
Players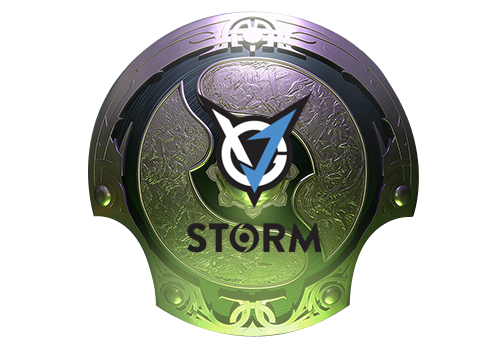 Resolut1on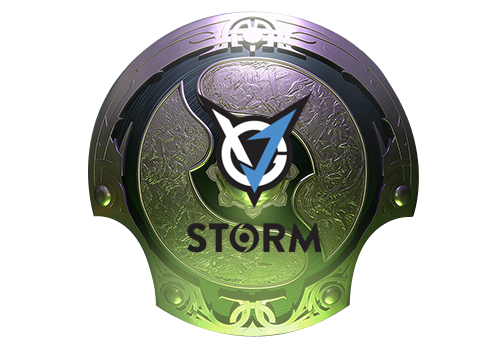 YawaR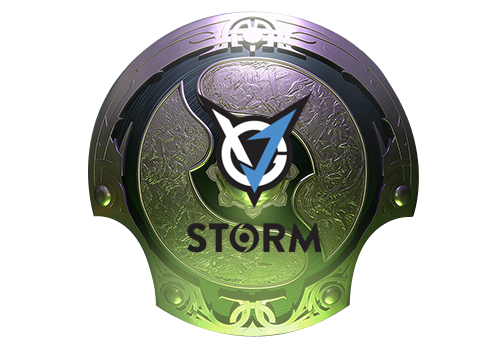 Sneyking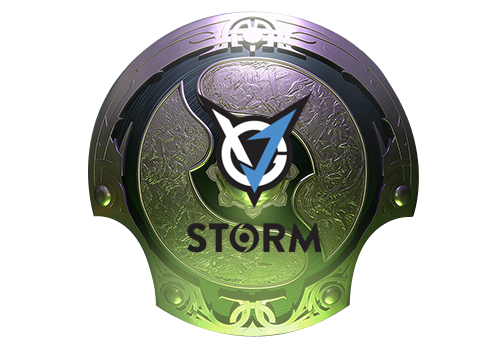 MSS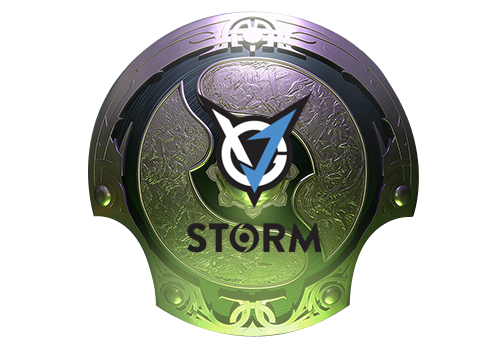 SVG
Click the player images above for more information
---
CREDITS
Writer: Jdc214
Editor: Ceribai
Graphics: Valve, Julmust, Exitiums