It would be unwise to ignore the history of the Mineski organization when talking about this squad. As with many origin stories of Dota players and teams, Mineski began as an internet café (better said cyber café) that was founded back in 2008 by Ronalds Robins, a Warcraft Dota All-Stars player. After 10 years of constant success on the business side, Mineski now has 10 times their starting seat count and 130 other cafés in Philippines, overseas branches and one of the finest Dota 2 rosters currently on the Pro Circuit.
But it wasn't always like this; despite being invited to the first ever International, the organization has found little success at the top of the Dota 2 scene. After TI1, it took 4 years for to Mineski to get back to a Major tournament – the Frankfurt Major held in 2015. After a surprising victory in the following Manila Major Qualifiers, the team got an unsurprising last place. A change was needed yet again and this time Mineski decided to give a call to an old friend, ninjaboogie; who re-joined the team in July 2016 after a lackluster period on Rave. It didn't end up well for that stack and another big reshuffle in March 2017 took place: Meracle, RR and Julz left the organization while and the legendary Mushi, accompanied by KyXy and Ryoyr, joined the team. The task was larger this time: get back into the International.
And Mineski got back – to the drawing board – as they failed to achieve said goal by being eliminated in the qualifiers. Ninjaboogie and Mushi (who missed his first TI since TI1) were left alone with the endeavor of rebuilding Mineski, once again. This time, two familiar faces were there to lend a hand: after also missing his first TI, iceiceice rejoined Mushi in a squad; and the legendary coach 71 agreed to finally coach a Mushi roster. Add Jabz and Moon and we get one of the strongest SEA-only stacks in a long time just in time for the debut of the DPC format.
Mineski had quite the breakout in the DPC: in the first ever DPC LAN they grabbed a second place finish, losing to the recently-crowned TI7 champions. Despite the fact that their good performance was to be expected due to the pedigree this lineup has, a more unexpected first place at the Bucharest Open positioned them just behind Liquid; the Dota community couldn't quite believe it. As the competition rose with more stacked LANs Mineski quickly fell behind Newbee, Virtus.pro and even Universe (Fnatic). Mineski were feeling somewhat lost in the middle of the season, but DAC 2018 came at the right time for the team; it was the tournament to bounce back into shape or to just fall apart. Mineski defeated LGD in the finals once again and the comeback was real, Mineski had just become the undisputed best SEA team, and a powerhouse to be reckoned in the DPC. It ended up being the victory that secured them the TI direct invite due to the dominance of Virtus.pro and Liquid, adding the rise of LGD combined with the fall of Newbee. iceiceice and Mushi are finally back at the International after once absence that felt like an eternity… it just wasn't the same without them.
Gameplay
Different teams and orgs have different approaches to the game, but with the exception of Wings, all the TI winning stacks had at least one veteran in their lineups. The recent TI champions have successfully mixed new talent with the experience a veteran brings to these kinds of competitions, and for this TI, Mineski has that kind of squad.
Experience has served this team well and it is not only thanks to Mushi and iceiceice, but 71; the brilliant coach. While some squads like a very strict approach to the matches, hence emotionally investing themselves in the results, Mineski favors a more nonchalant approach to their game. Experienced players prefer to play their big matches this way, since the lack of pressure allows confidence to flow easily and enables the players to play naturally. This kind of attitude of Mineski may be credited to 71, who has mentioned that he believes that utilizing his players to their fullest potential is key for his job. Not only that, but just when Mineski began to fall apart and neither Jabz nor Mushi wanted the drafting responsibility, 71 was there to take care of it. iceiceice and Mushi, in particular, know about this 'pressure' thing better than everyone else in this squad, as they not only played at defining matches in TI, but also played together in the memorable DK TI4 squad, which back then had an enormous pressure to win the tournament as perhaps the very first All-Star roster.
Without pressure, this squad has absolutely no fear of pulling out a pos.1 Wraith King, swapping Mushi and Jabz's roles for a Meepo pick, or switching the ever-flexible iceiceice Pangolier for a sturdier Tidehunter pick. Teamfighting, saving cores and disrupting enemies are the indispensable components of a classic Mineski draft, which are directly related to its backbone: iceiceice, Jabz and ninjaboogie.
Mushi and Moon will usually rotate their choices inside a more restricted hero pool, as long as there are no cheesy strategies planned, while ninjaboogie and Jabz have a more diverse set of effective heroes. As a position 5 support, ninjaboogie is in charge of providing his position 1 carry with a stable lane and getting the early team items. Classic position 5 stuff. But even if ninjaboogie would rather protect his safelaner, static lanes usually mean death for Mineski, and that's where Jabz comes in. If things are going well for either Mushi or Moon – whoever is playing the safelane – ninjaboogie will join Jabz in ganks around all the 3 lanes. Jabz has multiple tasks in this team; he is the Io player, the Meepo player, the one that pressures the enemy safelane alongside iceiceice and the overall stun/disabler with Nyx and Naga. Not only that, but his Nature's Prophet (6-1 in pro matches since April) will likely be a pain to deal with for the enemy supports as he joins in ganking the enemy safelaner. Jabz clearly prefers movement, but as we stated, with today's dual-lane meta it is not strange to find him in the offlane for the first minutes of the laning phase.
If the support play is half of the backbone of this team, then iceiceice is the other half. Constantly switching from different heroes, the current gameplay of iceiceice is way sturdier than what some might expect: he will usually grab Tidehunter or Underlord, two picks that don't provide the traditional mobility and chaos that iceiceice's Timbersaw, for instance, used to offer. Pangolier is there to bring back the usual gameplay he is known for. iceiceice is the kind of player that needs to be able to make plays, and Pangolier allows him to easily reach the enemy backlines and cause chaos on the supports and force cores BKBs. The hero was simply meant to be played by him.
Players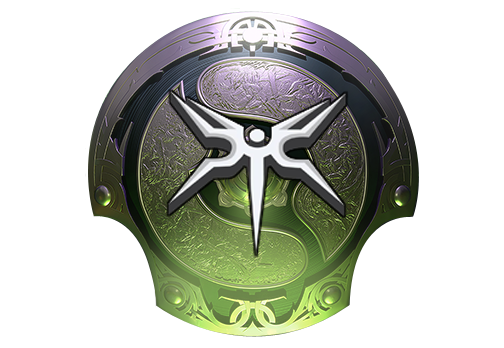 Mushi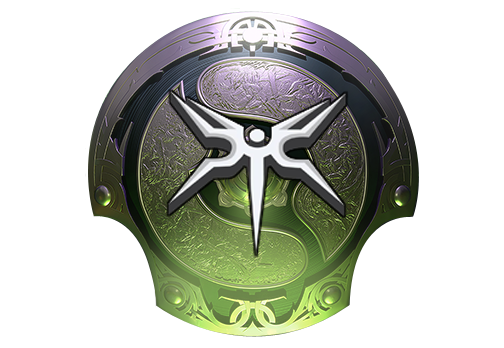 Moon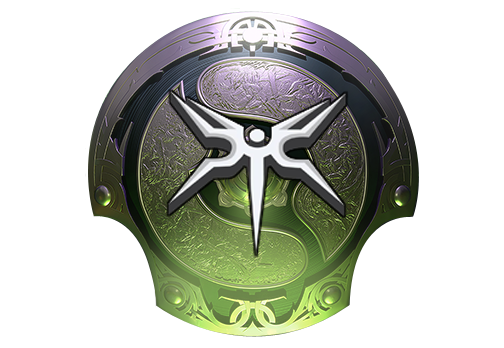 Iceiceice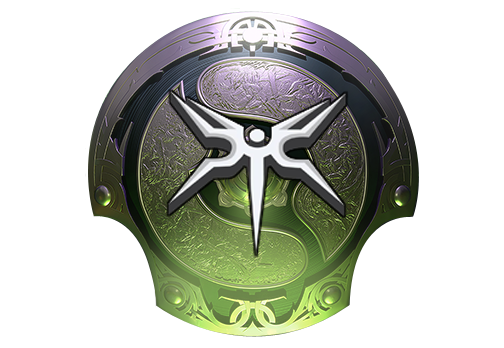 Jabz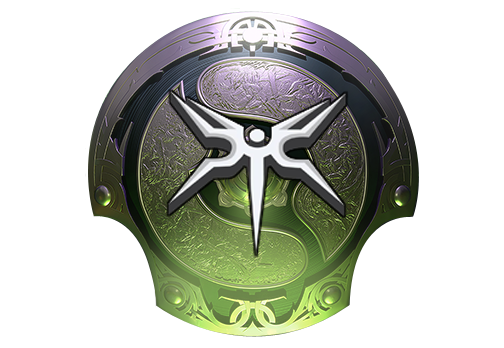 Ninjaboogie
Click the player images above for more information
---
CREDITS
Writer: UberXD
Editor: Sn0_Man
Graphics: Valve, Julmust, Exitiums