Wings Gaming win The International 2016
The International 2016 has finally come to an end after Wings Gaming showed complete dominance over Digital Chaos tonight, taking them out 3-1 in the Grand Finals. TI6 was full of incredible upsets, surprises, and some of the best storylines we've ever had, all of which has culminated into making it the best International to date.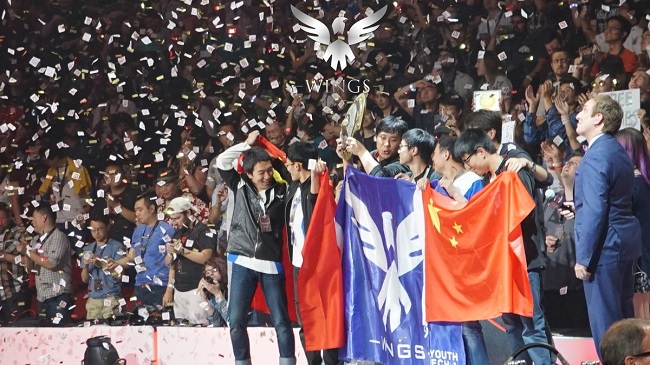 Wings Gaming are your TI6 Champions
The Final Day
Coming into the final day, nobody expected DC to reach the top 3, let alone make it to the Grand Finals against Wings Gaming. The team came from the bottom and with Misery's drafts and shot calling this group of rejected players did the unimaginable and defeated Evil Geniuses 2-1 to earn their spot in the Grand Finals. Evil Geniuses were the returning champions, and despite some of their poor performances prior to the event they were on top form throughout the group stage, and many believed they could potentially win it all again, however, their time was cut short and they left TI6 in third place.
The finals was something almost no one could have predicted. In the minds of many, Digital Chaos should have had no realistic chance of making it thus far, especially after they got knocked down to the Lower Bracket early on against Wings. On the other hand, Wings were seen as one of the top teams coming into the event, and aside from a few falters during the Group Stage this young team showed that they are above and beyond everyone else in the Dota 2 scene at the moment. They managed to show some of the strongest DotA throughout the Main Event, only losing when they picked Techies + Pudge, and tonight they took home the $9.1 million prize pool with a rather confident 3-1 win over Digital Chaos.
Congratulations Wings Gaming, enjoy your victory!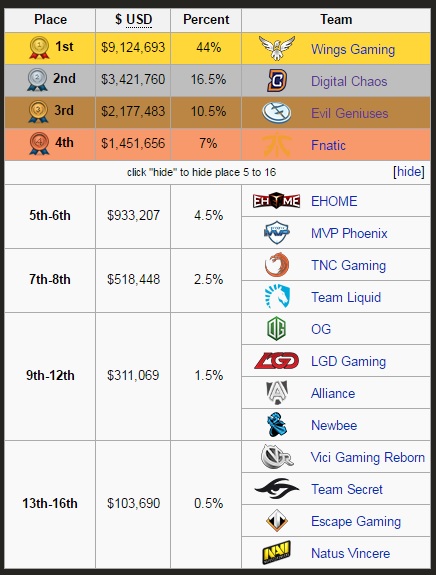 Recommended Games
The Final Bracket