The Americas have the most successful team in the last year in Evil Geniuses. China earned the top 2 slots in the last International. Europe, however, has the deepest semiprofessional and tier 2 scene. Every team in the European qualifiers has shown the ability to take games, and even series, off of teams directly invited to this year's International. Every team in the European Qualifiers has earned more than $10,000 in prize money since November 2014. Eight of the nine have made it to the offline finals for tournaments featuring multiple teams directly invited to TI5. Only China comes close in terms of depth. There are few, if any, easy victories, and there is no doubt that whichever team ultimately triumphs will have truly earned their slot. Let's meet the combatants.
Group A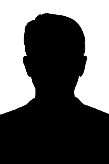 Ditya Ra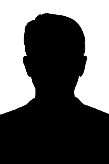 chshrct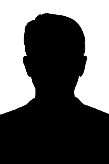 j4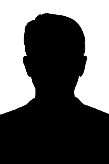 Sunlight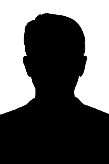 KingR
This Belorussian team has long been a fan favorite with their aggressive style of play, a name that reminds viewers of their childhood, and a strange ability to beat Na`Vi in Starladder group stages no matter how well the latter was doing at the time. However, this season the team fulfilled all the stereotypes of a mediocre CIS team, from the trademark over-aggression of the region to the constant roster churn and underwhelming LAN results. Although they have done well in smaller tournaments, they have struggled to convert that success into results at the top level or even at the level of their fellow qualifier teams.
Prediction:
The Power Rangers go-go out of the tournament in underwhelming fashion, dropping to fifth place in group A.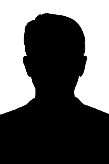 MATUMBAMAN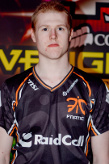 Trixi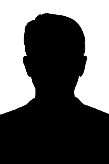 Buugi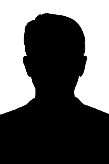 nemphy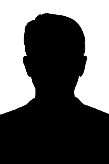 Vaalix
Following TI4 and the departures of Fly, n0tail, and Era, Fnatic entered Starladder 10 with Trixi, H4nn1, Buugi, MATUMBAMAN, and ComeWithMe. However, midway through the season the team split in two, with the Finnish players leaving to form 4Anchors + Sea Captain and Fnatic absorbing the remnants of the previous MYM squad. Although the Fnatic squad disintegrated shortly afterwards, 4Anchors held together, buoyed by some excellent early results, including defeating Team Secret to qualify for DreamLeague season 2. However since then they have struggled, achieving only mediocre results, although recently they've shown stronger play and an uptick in results. Can Trixi and his Finnish friends manage to pull the upset and get Trixi to his third International?
Prediction:
4 Anchors will be dragged towards the bottom of the standings, finishing in fourth place in the group.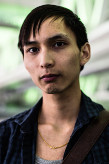 SingSing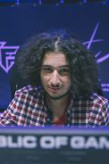 Neqroman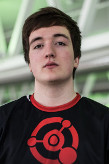 Paris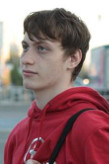 ComeWithMe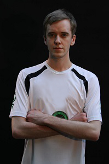 Mynuts
A team widely believed to have been formed in a bid to make it into the TI5 qualifiers, Burden United is filled with familiar faces. After premiering and making their way through the ESL Frankfurt open qualifiers, the team was able to use the collapse of Meepwn'd to secure an invite to D2CL Season 5. Although they were unceremoniously bounced from the main ESL Frankfurt qualifier without winning a single series, they made the most of their D2CL invite, finishing first in the European round robin to secure a direct invite to Berlin. The team seemed to be faltering, falling into an ugly losing streak with uninspired gameplay, but their direct invite to the qualifiers appears to have reinvigorated them, with strong games in the D2CL LAN finals including a 2-1 victory over Ninjas in Pyjamas.
A trip to the International would be important to all these players (and all players in the qualifier, really), but possibly most of all to SingSing. After a good performance by Cloud9 at TI4 finishing 5th/6th, SingSing was quickly removed from the team in the post-TI reshuffle and replaced by FATA. Although there were many detractors of that decision at the time, FATA rapidly silenced them with excellent play. Although SingSing is more than capable of supporting himself through his wildly popular streaming, it seems clear that the removal has stung him as he has journeyed from team to team in a bid to make his way back into the International.
Prediction:
Burden is one of the hardest teams to predict; they could finish bottom 3 or in first place and I wouldn't be hugely surprised either way. A large amount depends on whether the Burden United that we see at this tournament is the team that crushed everyone in their path in the online portion of the D2CL, or the Burden United that dropped series to teams such as Moscow 5 and GameOnline. Their record against qualifier teams in the current patch is sparse, although at least they have stopped dropping series against teams that did not even receive an invite to the main qualifier. Although this team certainly has the talent to succeed, they appear to be lacking something and I predict that they will finish third in their group, although it is a tossup with the next team on the list.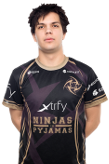 Era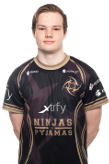 Limmp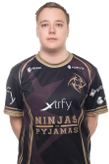 jonassomfan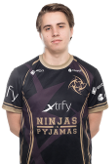 handsken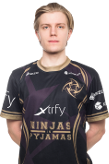 Sealkid
Following TI4, Fnatic disintegrated. The former support of Fly and n0tail joined with S4, Puppey, and KuroKy to form the powerhouse Team Secret. H4nn1 and Trixi attempted to hold together the Fnatic name for another month before their team disintegrated. And Era? Era vanished. For months, he was unseen in the professional Dota scene. However, he was not idle. He joined forces with a group of Swedish players he knew from his days in Heroes of Newerth, forming a team that was soon picked up by the organizations LAJONS. The team rapidly showed itself a force to be reckoned with, qualifying for i-League and Starladder. They did so well, in fact, that they caught the eye of legendary Swedish CounterStrike organization Ninjas in Pyjamas, who announced on the new year that the team would be playing Dota 2 under their banner. Over the next 4 months, the team would show itself as a fearsome competitor, especially in online play. However, while always dangerous and consistently capable of making deep runs in tournaments, NiP was never quite able to reach the point of being a true favorite. After half a year of results that completely outshine every other team in the qualifier except for HellRaisers, there was never even the slightest doubt that they wouldn't be invited to the qualifiers. Fighting under the banner of one of the most legendary organizations in the history of esports, anything less than a trip to the International would be a disappointment.
The performance of Ninjas in Pyjamas must feel like some amount of vindication to Era, after the internal issues preceeding the last International which nearly lead to his sidelining in favor of then rising star Excalibur. One year later, H4nn1 has gone into retirement, Fly has spiraled from Team Secret down to NADota with CompLexity, Trixi has ended up on the consistently mediocre 4ASC, and his erstwhile replacement Excalibur, after being one of the founding members of Team Tinker, has been reduced to playing for GameOnline. Out of the ex-Fnatic group, only BigDaddy has shown better results, and joining him (and Fly!) in Seattle would be a perfect way to top off a great half year for Era.
Prediction:
Had this tournament taken place in 6.83, NiP would have been favorites. However, the team has struggled in 6.84; their only positive result was a 2-0 against Empire in DreamLeague in games that were essentially irrelevant to Team Empire and a 2-0 against Vega Squadron. Their record against their fellow qualifier participants has not been impressive in the current patch either, with a record of 7-7. If the Ninjas can figure out what they've missing in this patch, they will be a fearsome opponent; if not, they'll be watching TI5 from home, possibly in their pyjamas. I think they will squeak into the top 4 before being unceremoniously bounced by the second place team of Group B.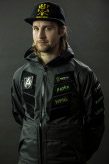 Loda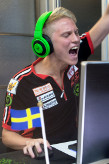 Pajkatt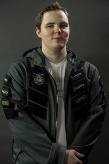 Bulldog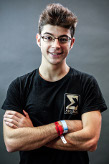 7ckngMad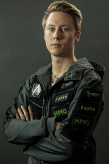 Akke
Alliance has had a long and arduous journey to get here. Following a poor showing at TI4, S4 departed for Secret and EGM departed left for Tinker. They were replaced by Chessie and Misery and, while not reaching the heights they reached in 2013, they appeared to be on their way to reclaiming their status as a strong team, even if they clearly weren't the best in the world. Then Chessie hurt his back, Misery left to become Team Secret's offlaner, AdmiralBulldog stopped playing competitively to focus on streaming, and the team sunk deep into the depths of mediocrity. The team churned through player after player, desperately looking for the magic combination of players to elevate them to a real contender. They eventually found that combination with Pajkatt taking over the mid role and 7ckngMad becoming the drafter. Alliance began to prove that it was a solid team again, qualifying for i-League, Starladder, and the joinDOTA MLG Pro League. Whether they will continue their upward trajectory remains to be seen, but right now the Alliance appears to be back in action.
While their teammates left for greener pastures, Loda and Akke stuck with the organization. Two of the most well known names in Dota history, they have stood atop the Dota world on multiple occasions and been plunged into the depths of mediocrity on multiple occasions. They know what it means to be on the top, and as they've shown in the past year they know what it takes to get there from the bottom, ruthlessly going through many tryouts who did not live up to their expectations. Will the players that they've assembled this year take them back to the promised land of Seattle? We'll find out soon enough
Prediction:
Alliance are one of the strongest teams in the field and should win their group, parlaying that result to at least a wildcard slot.
Group B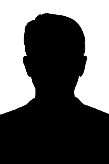 Miposhka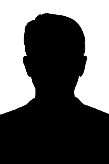 Barash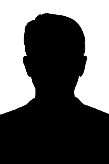 Dale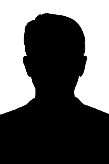 PSM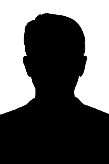 Fervian
If you are looking at this list of names and your reaction is "who are these guys?", don't worry; you're not alone. The most well-known on the list is probably PSM, the player who was dropped for Dread when HellRaisers acquired kompas.gaming, but he's certainly no household name. Yellow Submarine is in the main qualifier as a result of winning the open qualifier, an extremely impressive feat. To get through that quantity of Bo1s, a team has to be lucky, but it also has to be good. Yellow Submarine may or may not have been the best team in the open qualifiers, but they were almost certainly top 5 at the very least.
Prediction:
Unfortunately for the Beatles fans out there, there is a huge difference between being one of the best teams in the open qualifiers and being one of the best teams in the main qualifiers. I have never watched them play, but Yellow Submarine are almost certainly out of their depth here and will sink to the bottom.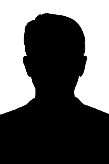 Keyser Soze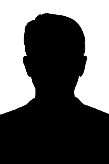 Madara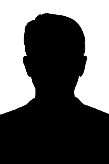 SkyLark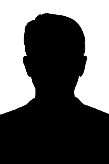 SKANKS224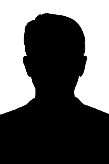 SsaSpartan
London Conspiracy are a unique team. In a scene where almost mostly every strong team comes from either Eastern or Northern Europe, London Conspiracy have a roster with not just one, but five Greek players. Founded as XtremeXPC.int in mid 2014, they cut a swathe across small European tournaments, attracting the attention of the British esports organization London Conspiracy, who signed the team in November 2014. Since then, London Conspiracy have quietly existed on the outskirts of the top European tournaments, too dangerous to ignore as shown with victories over teams such as Empire and Ninjas in Pyjamas, but not strong enough to consistently make it deep. With the hopes of the Greek Dota on their shoulders, London Conspiracy would like to show the world that there is more to European Dota than the ex-USSR, Scandinavia, and Germany.
Prediction:
They will not embarrass themselves and will take at least one unexpected scalp, but ultimately finish in fourth in a very strong group.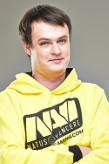 XBOCT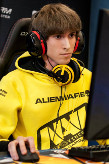 Dendi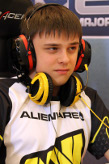 Funn1k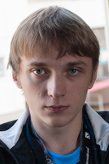 Artstyle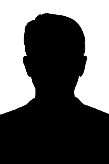 SoNNeikO
Possibly the most well-known and beloved brand in all of Dota 2, Na`Vi have fallen far from their glory days. For the first 3 years of Dota 2, the core of Puppey, Dendi, and XBOCT struck fear into the hearts of almost every team in their sight, romping their way to the finals of 3 consecutive Internationals and winning one while no other player has even made it to the finals of two Internationals. They were the undisputed kings of Starladder, conquering 6 of the first 8 tournaments. No team could truly challenge Na`Vi's stranglehold over Western Dota until the emergence of the No Tidehunter squad in early 2013 that would ultimately become Alliance. Even then, the monarchs of Western Dota did not so much give up their throne as share it, trading wins with the Swedish powerhouse while the two teams continued to crush all other teams under their heels.
All of that began to change in the beginning of 2014. The American team Evil Geniuses, long one of the laughingstocks of high-level Dota, shed most of their old team, picking up the largely unknown players ppd, Arteezy, and zai. One massive winstreak and many top finishes at tournaments later, and the term "EG throw" had become a thing of the past. Their old CIS rival, Team Empire, rose out of the depths of mediocrity, showing that once again they were a force to be reckoned with. EternalEnvy and his band of merry men proved that their stunning victory at MLG Columbus was no fluke as they continued to make it deep into tournament after tournament.
Even as their opposition became stronger and stronger and rumors of internal friction within the squad, Na`Vi remained a feared team, with a performance at TI4 that was only disappointing because it came from Natus Vincere rather than any other team. Since the departure of Puppey and KuroKy following TI4, the team's stock has plummeted. Once a beacon of stability, they have gone through player after player, even bringing back the captain from their TI1 victory, ArtStyle, in a desperate bid to recapture their old dominance. Once, they were FC Barcelona; now, they are the Los Angeles Lakers. And yet, even after all that has been done to it over the last 10 months, the name Natus Vincere still holds a certain magic in the Dota scene. They receive invites to tournaments that, based on recent results, they may not deserve, the viewer counts still increase whenever the yellow and black are playing, and the Dota world waits to see whether the team will recapture their former magic one more time.
Prediction:
They don't. This is not the magical Na`Vi team of years past, but instead a very average team. They finish with an unspectacular performance at third place in group B.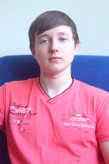 Artes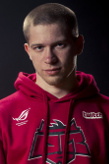 Aofninje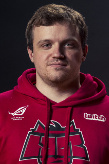 Dread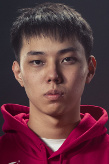 Goddam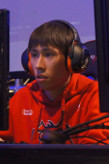 Gorec
In the spring and summer of 2014, an unheralded CIS team was formed under the banner of kompas.gaming. They slowly advanced through the ranks, culminating in mediocre but respectable performances in Starladder Season 10 and The Summit 2 qualifiers. Meanwhile, HellRaisers was watching their old, mediocre team crumble. They quietly acquired most of the roster of kompas, keeping only CIS legend Dread from their previous their previous team. This is the last roster change the team has made, making them a small island of stability in a scene where most teams appear to change players once a month. The newly christened HellRaisers rapidly proved that the organization's faith in them was not misplaced, going on an extremely impressive run in the winter of 2014-2015, capped by winning the European qualifier for the Dota 2 Asian Championship. Although they have fallen off slightly since then, they remain an extremely dangerous opponent, as shown by their strong performances in the D2CL and Dota Pit group stages, along with their victory in Red Bull CIS qualifier.
Prediction:
HellRaisers will finish second in a very tough group, but ultimately fail to make TI, ending up in a heartbreaking third place in the qualifier.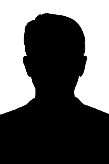 No[o]ne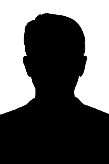 9pashaebashu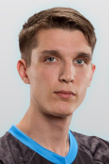 Mag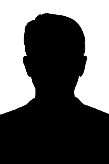 CemaTheSlayer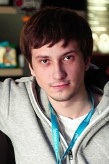 Solo
Acquired at the end of 2014, Vega Squadron began as so many teams do, an unheralded group of CIS players who were participating in various small tournaments and doing poorly in large tournaments. Like Power Rangers, they have experienced serious roster churn; however, unlike Power Rangers, every time that they have removed a player they've acquired a better one. As a result, they have been quietly climbing the ranks, going from GIGABYTE Challenges and EIZO Cups to Dota Pits, Starladders, and Dreamleagues(although they still participate in various smaller-sized tournaments). They recently even qualified for their first major LAN in season 2 of the joinDOTA MLG Pro League.
If you're looking for a dark horse for the European Qualifiers, Vega Squadron is the team you're looking for. Since acquiring Solo and Mag~, they have been quietly gone on to an 80%+ win record; although that record is largely in smaller tournaments, much of it is also against the teams they'll be facing in the qualifier.
In this young and inexperienced group, Mag~ is the grizzled veteran. Participating in both TI2 as part of Darer and TI4 as the captain of Team Empire, the Ukrainian offlaner has consistently found himself in competitive squads. However, this year it has not been all roses for Mag~; after beginning the season on Empire, he was removed. He found his way onto the Polar squad, where, despite strong results, he was also removed. Vega Squadron is his third major team this season and is something of a moment of truth; despite being removed from both Empire and Polar, is he good enough to make the International?
Prediction:
Despite being quite a good player, Solo does something extremely stupid in at least one game and the live report thread fills up with at least 3 pages of 322 and variants.
Oh, also Vega is going to top their group and make it to Seattle.
CREDITS
Writer: Elyvilon
Editor: Sn0_Man
Graphics: Ninjan