The Dota 2 scene in South East Asia is considered the weakest one of the four major scenes. It has even gone so far that IceIceIce, a SEA player himself, in an
interview
called out the entire scene by saying "I wouldnt invite any SEA teams, I would make them play a qualifer". And things did not become less emotional when the invites came out and Team Malaysia, a fairly new team, was invited over Rave, a team that was stable and had shown results recently.
That storm has since passed though and we can look forward to a weekend of Dota from SEA. Although a lot of the names might be unfamiliar to the casual viewers, know that there is a lot of talent in the scene and they can, hopfully, show us that this weekend!
Just as in the Americas and Chinese qualifier previews, you can click the player portraits to find out more about them. Thanks goes out to Liquipedia and DatDota for providing the information needed to make this happen!
Group A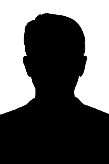 Chibix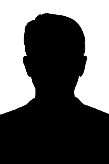 Ks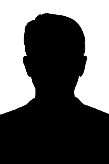 Ysaera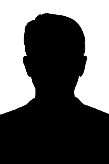 Poloson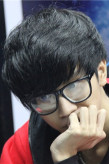 Meracle
After the collapse of First Departure and Insidous Idol, some of the players from both teams came together this February and formed 5eva. Even though the team is fairly new to the scene, most of the players are not. The most seasoned and well known players on the squad are Poloson and Meracle, both of whom are prominent figures in the SEA scene. These two are the key players of the team and have to perform if 5eva wants to have a shot at Seattle!
Worryingly, In their last 10 professional games 5eva has gone 3-7, which bodes ill for the team as most of those games have been against teams that are in the qualifiers.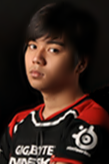 Bimbo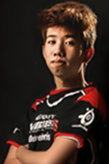 Kuku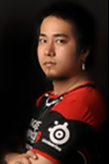 JessieVash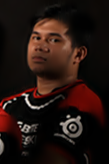 Gio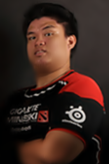 Owa
The Filipino squad that Mineski is showing up to the qualifiers with is not to be underestimated. The roster may have only been finalized in April when Gio and JessieVash joined their ranks, but since then Mineski has not dropped very many games against their SEA competitors. In their last 10 games they have an impressive record of 8-2 according to datdota, which is the highest of any of the teams in the qualifiers. Will it be enough to carry them through to Seattle?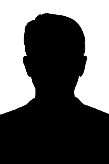 Ben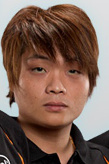 YamateH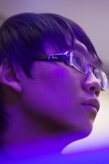 WinteR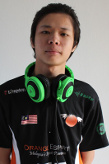 net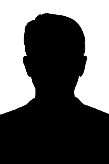 ling
G Guard is the team in the qualifiers that has the highest amount of TI participants in their roster. YamateH, WinteR and Net have all represented teams in previous editions of the tournament and they all want to fight their way back to Seattle. And with this lineup they very well can. However, old talent is no guarantee of anything as seen with TongFu.OB in the Chinese qualifiers, so it remains to be seen if G Guard are still up to the task.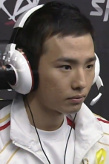 Forev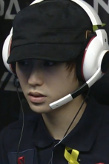 MP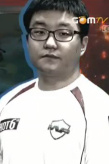 SunBhie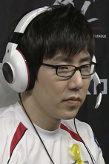 Heen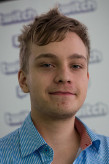 JerAx
MVP.HOT6ix was once the tier 2 feeder team for the other MVP team, MVP.Phoenix. However, ever since the signing of finnish support JerAx in March and the ostensible demotion of Forev and Heen from Phoenix to HOT6ix, they have managed to clearly surpass their sister team MVP Phoenix. The team must also feel confident after their big recent win in the MPGL Season 7 Finals where they managed to defeat Energy Pacemaker, a team that made a deep run in the Chinese TI5 qualifiers, twice in the same tournament!
Their win in MPGL Season 7 combined with wins against MVP Phoenix in the jD MLG qualifiers lands them at a record of 7-3 recently. That makes HOT6ix one of the frontrunners not only to make it to Seattle but to earn the coveted main-event slot.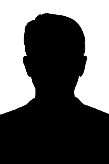 eyyou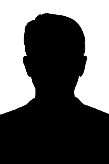 teehee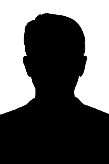 sam_H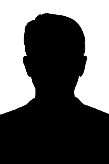 seven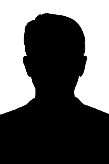 gnoji
In their last 10 games TnC has gone 7-3, on paper a very impressive record. But if you dive into the games they've played, most have been against opponents not even in the qualifiers. They have only played two games against other teams in the qualifiers, resulting in one win against 5eva and one loss to G Guard Esports. Their lineup of relatively unknown filipino players has few achievements outside of a pair of Corsair Gaming Arena 1st places, but those tournaments included quite a few of their qualifier opponents and even the TI5 direct invite Team Malaysia. While small time $2,000 cups are hardly comparable to even the qualifiers for a $10M+ tournament, it would be unwise to discount TnC entirely.
Group B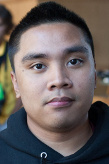 Jeyo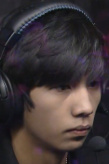 ryOyr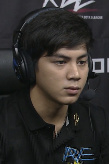 Chrissy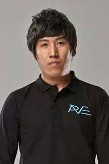 Cast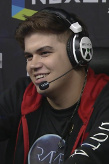 ninjaboogie
After a stellar performance at DAC, where they managed to go much further than anyone expected, RAVE was hoping to be the SEA team selected as the direct invite to TI5. Unfortunately for this filipino squad based in Korea, the invite instead went to Team Malaysia which stirred quite the debate in the community.
RAVE has not exactly performed well leading up to the qualifiers matching Can't Say Wips record of 2-8 in their last 10. But one has to remember that Jeyo and company might have had the best practise possible, going to The Summit 3 and playing against the world's best. Even though they did not manage to win a single game at TS3, ninjaboogie said they wanted to come to the tournament just to observe what other teams are doing and build off of that.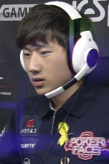 Febby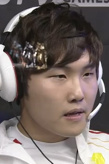 QO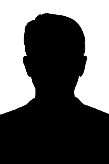 kphoenii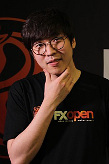 March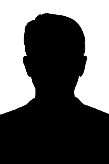 Nutz
Phoenix has not exactly had the easiest opposition in the 10 last games they've played. All of the opponents in their 4-6 record are either in the qualifiers or, in the case of Team Malaysia and EG, directly invited to the tournament. In the recent joinDota MLG qualifiers they looked strong as they dismissed Can't Say Wips 2-0 in the first round but ultimately failed to qualify after losing to sister club MVP Hot6ix. After making it to Seattle last year only to lose in the Wildcard event, MVP.Phoenix certainly won't be happy with a lesser result this year. However with only 2 of last year's 5 players still on the MVP.P team, and with growing competition from all sides, they have their work cut out for them.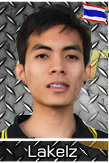 Lakelz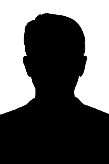 MyPro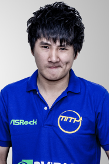 aabBAA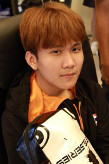 Jab-Kaneki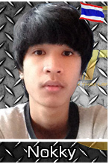 Nokky
After MiTH decided to drop the Trust roster back in January of this year three of the players (LaKelz, MyPro and Nokky) decided to keep the Trust name and formed Signature.Trust together with old MiTH.Trust player aabBAA and newcomer Jab-Kaneki. Signature.Trust is something of an anomaly as an all Thai team. While Thailand is not known for having a lot of top level professionals, the players on Trust are as close to that as you can come. LaKelz, their hard carry, represented MiTH in the first version of The International back in 2011 and he's now hopeful to once again make the cut for the main tournament.
While the team might be the best that Thailand has to offer their performance in their last 10 games has not really made anyone impressed. While they have been able to beat teams like Rex Regum and uWs they have failed to win series against qualifier rivals MVP.HOT6ix and Mineski. In order for LaKelz to qualify for another TI he will need to raise his team to a whole new level.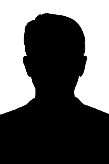 dabeliuteef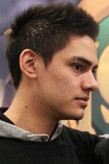 sLiCKz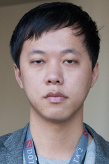 blackshatan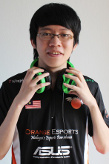 XtiNcT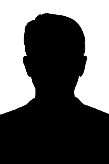 lordboonz
Invasion is a team filled with names well known to the SEA scene, but maybe not outside. Midlaner SliCKz is one of the best players in the Australian Dota 2 scene but ever since his switch from HoN in 2013 has failed to make an impression outside of the local scene. In Invasion he is joined by shatan, who was part of the original Absolute Legends squad from 2012, and XtiNcT who we all know from his time in Titan in 2014 and Orange Esports from 2012-2013.
Invasion managed to fight their way through the open qualifiers and get an invite to this regional qualifier. Their results lately have been a mixed bag as they have gone 4-6 facing plenty of teams they will be playing against this weekend. They have also had lots of practise playing against MY, playing against them in official matches no less than 4 times in the last month. Despite the improbability of any open qualifier winners making it through these qualifiers as well, Invasion have as good a chance as any of making it to Seattle.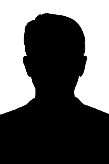 Chains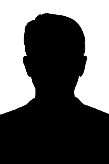 WeddingCrash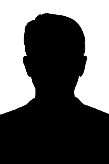 Tudi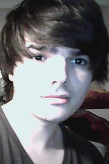 Godot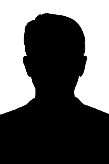 343
In a scene as unstable as SEA, Can't Say Wips has to be seen as one of the more stable teams. CSW has managed to keep its core three players (Chains, Tudi and Godot) since September last year even though they only have one tournament win under their belt. After finishing 7-8th in MAST back in March the team replaced xMusiCa with weddingcrash from Singapore.
After the replacement Wips has had a very tough schedule, playing TI invitees Team Malaysia no less than 5 times in the last month, which has resulted in a very unimpressive 2-8 record in their 10 latest games. But what doesn't kill you makes you stronger, something Wips have to prove this weekend.
CREDITS
Writer: Julmust
Editor: Sn0_Man
Graphics: Ninjan