This year the Chinese region received four invites to the main event, which is the most alongside Europe who also have four invited teams. Now with one more invite left to grab, we are about to see ten of the best teams not directly invited from China battle it out over the next few days to join their brethren, Newbee, VG, iG and LGD at The International 2015. The runner-up of this qualifier will have a chance to be invited as well, but will first have to play against the runner-ups from the other three regions in the wildcard series before the main event at Key Arena.
The two top teams of the tournament are definitely EHOME and HGT. These two are seeded into one group each and we can expect them to easily get out of those groups. The outsiders to look out for here would be the TongFu teams (there are three of them!), and maybe CDEC Gaming if they manage to get some key puzzle pieces into place.
Editor's note:
The player names can be selected which will activate a dropdown list of achievements, top heroes, and team history for each player.
Group A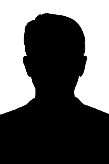 Yang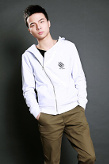 Cty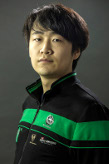 rOtK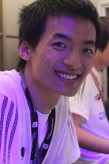 LaNm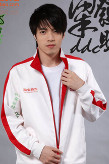 DDC
EHOME
EHOME, a team filled to the brink with superstars. In any other region they would be a lock-in for the direct invite. But due to many roster changes they must have disqualified themselves. If this were any other region the names rOtK and LaNm alone would be enough to frighten their opposition into submission, but not in China. EHOME will have to fight to qualify directly to TI5.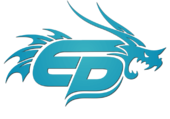 Fan
old chicken
le
123456
lt
Energy Pacemaker
Energy Pacemaker is one of those teams that are incredibly hard to place. In the last few months they have managed to beat several of the other teams in the Chinese qualifiers. In i-League they recently forced iG to a three game series, which must be seen as an impressive achievement. EP shouldn't have any problem with getting out of their group, but after that both EHOME and HGT should prove to be stronger teams.

飘杰
Sccc
456
MKSos
Mrrr
Newbee Young
Newbee Young is a team that was formed to give younger players a chance to "watch and learn" with the hope of them one day reaching the level where they can compete for a world championship at The International. Unfortunately, Newbee.Y are still in that "watch and learn" phase. Over the last couple of months the only "real" win they've had has been against their qualifier opponent, TongFu. But we don't see them as strong enough to get out of groups - at least, not yet.

XiaoLv
Mt
DDR
Sayaka
Red
TongFu WanZhou
The first out of three(!) TongFu teams in the Chinese qualifiers is also the most mysterious. For those unfamiliar with WanZhou it might be interesting to know that they were formed as, and still are, an amateur team. Back in March, the organization decided to bring up most of the old amateur players to the main squad, thus bringing in 5 new amateurs into this team. So will a team that has only played together for just a little more than a month really have an impact in these qualifiers? It will be difficult so their chances are slim, but we would also love to be proven wrong!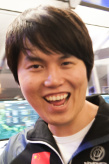 YYF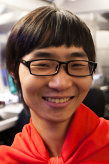 Zhou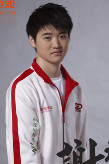 DD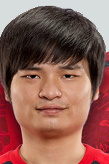 LongDD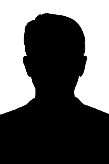 820
TongFu Old Boys
It feels strange calling TongFu's Old Boys the dark horse of this tournament. When looking at their record you immediately notice just how many times the team's members have made deep runs in The International. They even have two former iG players who have won the entire thing. Now they're back to rake in some extra money, without actually competing for 1st place. But they have proven that they have qualities beyond what's considered normal. So if there is any team that has a chance of upsetting EHOME and HGT, this is that team.
Group B

Aggressif
Shiki
Xz
Garder
Q
CDEC
CDEC's results the last month have shown that they deserve to get a real chance at the qualifiers, even after their star player Maybe left for LGD. In the last two weeks they have managed to beat both Newbee and HGT, which is something that bodes well for this team coming into the Qualifiers. Hopefully they can give the teams at the top a run for their money!

xll
Yang
Lin
dogfight
James
Vici Gaming Potential
Another young squad joins the pack. Vici Gaming Potential have not been able to make a mark in the scene so far this year, and it is very doubtful that they come out on top at this tournament. VG.P is here to fill a spot, and unfortunately this most likely won't be more than just a learning experience fort his young team.

Red
uuu9
qqian
lpc
Kabu
TongFu
The third and final team representing TongFu in these qualifiers is their main squad. Just a few months ago they were the amateur squad, however, they got picked up to play in the big leagues. In the last few months they have played against the top teams in China, but unfortunately they have not manged to win no more than the occasional game here and there. They have yet to win a full series against top competition. So even if they are the "main" team from TongFu, I see them as a weaker team than the Old Boys.

ZSMJ
Air
xtt
kaka
PrettyHaw
HyperGloryTeam
HGT is one of the two teams everyone believes will go to Seattle no matter what. They are a team with great qualities in their lineup, but they often get in their own way when it comes to winning, so we will see how well they can control themselves in this tournament.

xdd
hdpd-cpc
InJuly
Super
jdh
Wings
Wings, like all the other teams that made it through the open qualifiers, are not expected to get through the group stage. They are expected to be the punching bag for every team in their group, in fact. Although, don't we all hope for a Cinderella story where they end up going through to Seattle? Is it likely it's going to happen? No. Would it make a great story? Absolutely!
CREDITS
Writer: Julmust
Editor: tehh4ck3r
Graphics: Ninjan