An explosive team with a penchant for being a source of mayhem, Empire is one of the best-established names in European Dota. Since switching from HoN to Dota 2, the Empire squad has been home to virtually every CIS superstar at one point or another; Scandal, Goblak, Funn1k, blowyourbrain, Vigoss and LighTofHeaveN have all played for the organisation at some point. Even s4 made a surprise appearance in the early days of Team Empire.

Despite being one of the most vibrant CIS Dota dynasties, however, this is Empire's first time at any iteration of The International, and their invite finally arrived this year because of the spectacular form they've shown since their last roster change at the end of 2013. From MLG T.K.O Europe to D2CL Season 2 and StarLadder Season 9, Empire have shown that they are capable of consistently finishing at the top of big tournaments. However, the last time we saw them on LAN they looked a little inconsistent. Despite going 13-2 in the online group stages of Star Ladder S9, they finished in the bottom half of their group to start the live portion. Then, finding their form, they clawed their way up through the lower bracket, dispatching Alliance, Invictus Gaming, and Evil Geniuses in turn to finish as the runner-up to an omnipotent DK.

The team was absent from both The Summit and ESL One, and without seeing them in the last two big LANs of the season it's quite difficult to predict how they'll do at TI4. That said, they are bootcamping, which is a promising sign for a team that openly discusses needing to widen their hero pool.


In the end, Empire's run at TI4 will depend heavily on just well they gel together as a team before this LAN. As an outfit that frequently shows better and better form as a LAN event progresses, they will likely benefit greatly from the extended practice they have received in the run up to TI4, and we should expect them to bring nothing but their A-game to Seattle next week.

Though they were untested on LAN at one point this season, those days are now long gone. As Star Ladder showed us, the team can definitely find their groove and do well in extended LAN settings. They will be right at home in the long TI4 group and playoff stages and should definitely be considered a frontrunner going into the tournament. How far they make it, however, will be an entirely different story.

On a good day, Empire look like the best team in the West, and if they can bring the kind of form they showed at the Star Ladder Season 9 LAN Finals to KeyArena, other lineups will certainly be hard-pressed to beat them. These five CIS players perform exceptionally well as a unit, and from their early rotations down to their late-game teamfights, they refuse to show hesitation in going for kills.

Even if they fall, Empire is not a team that will simply fade away. They may go out, but if they do they will do in a blaze of glory, with Resolut1on and Silent burning from within. Either way, the only way to know how they'll do is to lock, load, and pull the trigger.
Empire's play is built around the brilliance of Silent and Resolut1on and it is on the backs of their #1 and #2 that they typically ride to victory. A highly competent mid player, Resolut1on can be counted upon to win his lane, and, it must be said, to do so in style. Whether using Sunstrikes all over the map with insane accuracy or zipping around on his Storm Spirit, Resolut1on is a mid player in the tradition of Dendi, and while he is more than capable of winning a CS battle, is much more comfortable flat out killing his opponents.

The other arm of this two-pronged carry lineup is Silent, an experienced CIS superstar who played with the likes of PGG and Vigoss on Moscow 5 at TI2. On Empire, he is a fine carry, so much so that Team Zephyr's Corey had this to say about him:

Whenever I feel lost in game, I ask myself, "What would Silent do?" I consider him the best carry player in the West right now. He consistently makes incredible in-game decisions that I struggle to comprehend half the time.
Source
And no, that's not just flattery. Silent has been, without a doubt, the CIS region's most consistent carry this season and, whether he is running Mirana or Morphling, has shown us time and time again that he is adept and walking to victory with his entire team on his back. Silent deftly navigates the fine line between between farming and fighting, and is able to prioritize them well, meaning that he comes out of the midgame farmed, while having contributed to the most important midgame teamfights. There is a certain handing off of game and tempo control between Resolut1on and Silent at the beginning of the lategame, with their flashy mid passing the baton to his fiery carry.

As brightly as Empire's flashy cores blaze when given the opportunity, they only do so because of how the team plays as a whole. In the hallowed tradition of hyper-aggressive CIS Dota, Empire is a team that loves to fight, and while the current meta does favor early aggression starting from the laning stage, it is important to remember that these guys were always adept at bringing the teamfight, no matter the meta. In some ways, one could describe them as the Newbee of the West, a team that is most comfortable taking the fight to their opponents.


A perfect microcosm of what makes Empire great.
At 23.5, Empire has one of the highest average kill ratings of the teams attending TI4 in the current version. However, they also have one of the highest Average Deaths at 19.8. These stats, though they don't really tell us much, do underline the fact that Empire is a team that lives and dies by the sword teamfight. In fact, they are possibly one of the most fearless teams currently playing in that they very rarely shy away from taking a fight if they know there is even a slight possibility of winning it.

Thus, it would be silly to think Empire is not one of the Western frontrunners going into TI4. As a lineup that loves fighting, the current hyper-aggressive meta suits them nicely, as they are well to able group up and apply immense amounts of tower pressure early on. If they can complete their laning phase with Silent and Resolut1on winning their lanes and then fight early and fight often, their mid and lategame teamfight capability will likely carry them against most of the teams they face in the group stages. Moreover, at a stage where many teams are struggling to make their own playstyles fit the new early game aggression of the current meta, Empire is an outfit that feels quite at home in this environment. They do not need to adapt their picks or their strategies very much at all, and going into this world championship all they need to do is more of what they've been doing all year long: fighting.
Airat "Silent" Gaziev - #1 - Carry

A CIS veteran, Silent is considered one of the best carries in the West, and for good reason. An absolute beast on a Gyro, a Luna or a Mirana, he can be trusted to farm, and more importantly, farm while fighting. A true fighting carry in the grand tradition of Eastern European hyper-aggressive players, Silent does not shy away from fights, and is quite comfortable taking part in early game ganks and rotations. Whereas some first position players are famous for racking up giant CS scores, Silent is known for being there to hit hard whenever his team needs to, and he is not afraid to pause his farm to take part in the teamfights that matter.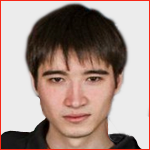 Along with Resolut1on, he helps Empire get ahead in the early game via the constant threat of his presence all over the map. Silent's core strength is the fact that he can farm efficiently while being available for important fights, and the synergy he has with his midplayer cannot be stressed enough when it comes to this. In most of Empire's games, Resolut1on will be the tempo-setter for the midgame and then Silent will take over after he has his core items up, meaning that Empire is in good hands no matter what stage of the game they are in.

This also makes Silent one of the flashiest carries in the world as well as one of the carries most suited to the styles effective in today's metagame. In an age that favors multi-core, it is easy for traditional first position players to seem somewhat obsolete. Yet Empire's play has more than silenced those who would voice such an opinion . Because of his immense teamfight contribution even from the early stages of the game, he is without a doubt one of the most effective carries of 6.81, and will certainly be one to watch in Seattle next week.

SIGNATURE HEROES
---
Roman "Resolut1on" Fominok - #2 - Core / Midlane

Resolut1on comes from the long-established tradition of the hyper-aggressive CIS midplayer, the same royal lineage that Dendi himself hails from. In an age where the overly safe farming mid is in vogue, Empire's middle lane remains resolutely aggressive, and you will still see Resolut1on diving early and often in pursuit of his opposition.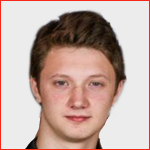 Lauded as the greatest young prodigy in Europe, Resolution is more than a match for any mid in the world. Playing with Mag on iCCUP and Terrible Terrible Damage, he burst on to the scene last year and quickly established himself as one of CIS Dota's flashiest players.

Most at home on heroes like Invoker, Puck, and Storm Spirit, he is a ganker par excellence and can almost always be counted on to both win his lane and help out in early game rotations for his team. Since he is usually given the mid heroes that snowball, he is also able to control the tempo in the midgame before he hands over the job to Silent, who picks it up after he has received sufficient farm.

SIGNATURE HEROES
---
Andrew "Mag" Chipenko - #3 - Core / Offlane

From playing on Darer with Artstyle to dominating with iCCUP and then Terrible Terrible Damage, Mag's rise in the Russian scene was slow and steady. Today, he is Empire's captain and drafter, and some would say has been the most visible ingredient in their success over the 2013-2014 season.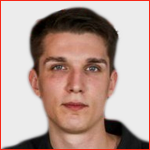 Though he is not the flashiest offlaner in the world, he is consistent, and can be trusted on to hold his lane down while Empire's other two cores do their thing. In many ways, he is the outfit's groundwire, and in effect it is his safe play that allows their voltage to spike so high.

This firm grounding extends outside the game itself, and it is clear that Mag's leadership has had no small part to play in Empire's dominance of the season so far. While other captains and drafters have looked for ways to adapt to the current meta, and some have visibly over-compensated by favouring flavour-of-the-month picks over heroes that their players can actually play, Mag has consistently drafted heroes that suit his two star cores. In particular, even with farming mids like Naga and Tiny becoming fashionable, he has resolutely given his own mid the snowbally heroes that he excels at, and has in a sense saved him from having to become proficient on heroes that fall far outside his playstyle.

SIGNATURE HEROES
---
Ivan "VANSKOR" Skorokhod - #4 - Support
When your two main cores are as flashy as Silent and Resolut1on are, it's easy to forget about your supports. Essentially, that's what Empire does. Despite their all caps handles, VANSKOR and his partner are often forgotten, but that may be just what makes them so effective.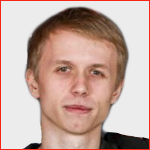 VANSKOR is a Rubick player among the best in the world alongside the likes of Fy or Kuroky, his seemingly impossible setups and rotations is very much top tier. Preferring supports that enjoy being in the center of attention, VANSKOR combines an ability to stay just out of the fray with being able to bring all of his tools to bear.

Whether he is on a Rubick, a Dazzle or even his signature Silencer, Empire's #4 always knows his primary purpose: line them up, so his cores can knock them down. Indeed, VANSKOR is an essential ingredient in Empire's teamfight potpourri, and while their executions can seem somewhat haphazard at times, their two supports play no small part in making sure they flow the way they do.

SIGNATURE HEROES
---
Andrey "ALWAYSWANNAFLY" Bondarenko - #5 - Support
Another iCCUP and Terrible Terrible Damage refugee, ALWAYSWANNAFLY is a dependable #5 who is proficient at setting up and running Empire's legendary teamfights.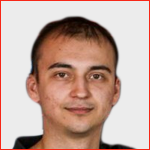 Many fifth positions find themselves overshadowed by a farm-oriented partner known for big plays, and AWF is no exception. It is through his sacrifice that Empire is able to be aggressive so early on and so often, and you will often see him forgoing experience and gold in the early game to make the rotations that matter for his team.

Playing his position alongside the flashier VANSKOR, ALWAYSWANNAFLY nonetheless has his moments to shine, especially on the more push-oriented supports that function as glass demolition machines.
SIGNATURE HEROES
5. The Change of CIS Kings
4. Reversal of Roles
3. Piercing the Cloud of Indecision
2. What's Lategame?
1. A-God, Meet R-God