Having been around since the beginnings of Dota 2, mousesports is a team that can be best described by the rodent they sport on their logo. The German e-sports organization has shown to be one of the most resilient names in the scene, but even with high-profile names such as Kuro "KuroKy" Salehi Takhasomi, WehSing "SingSing" Yuen, or Dominik "Black" Reitmeier, their players have often been sent scurrying at the first sign of danger. With an astounding 23 previous players, a figure rivalled only by the Russian roster timebomb, Virtus.pro, with 21 former players, they have shown to be quick to disband or drop underperforming players. Just like a bad infestation though, mouseports has always been just as swift to return with a fresh new team, clawing its way back to the top tier of competition.

Although they have never received a direct invite to any of The International events, mousesports has shown glimpses of hope, managing to squeeze their way into the group stages. Whether by winning the play-ins against World Elite in 2012, or by securing a ticket from the European Qualifiers last year, mousesports has continuously had a chance at the coveted Aegis. But never being able to achieve a satisfactory result, the roster has seen annual changes and revamps.

A new year brings yet another set of new faces to the field as the team formerly known as Team Dog was chosen to wear the red.

Formed in February of this year, Team Dog can be seen as the European equivalent of NAR, a rag-tag pack of veteran and newly rejected Europeans brought together by the desire to win. With a sprinkle of friendship and a couple of roster shuffles, they were able to cement their roster in April, just weeks before the TI4 qualifiers were announced.

Holding an impressive 67% win rate, they proved that their bite was as vicious as their bark, claiming victories in smaller tournaments including three consecutive Gigabyte Challenge wins and the BountyHunter Series #3. This led to their earning of an invite to the TI4 European Qualifiers where they ripped apart all of their competition in one of the more difficult regions. This momentum did not seem to stop as they were able to take down VP to claim their championship at ADL Season 2 immediately after.

In a scene in which nationality and language barriers are often blamed for impeding team synergy and cooperation, mousesports' diversity is surprising. Even when the roster features players from four different countries, all with different mother tongues, this has not been a problem for the boys in red. Their games show a fluid coordination across the language barrier. This may be attributed to the two long friendships present on the team, with Pajkatt and MiSeRy having played together since their EG days in 2011, while paS and FATA were first seen as a duo on the old, old Kaipi. Rounded out with the flexibility of MSS, mousesports has proved themselves to be an unpredictable but skilled team.

There is a worry that the team has been drained of its explosive energy, as they have seemed to have hit a wall just a few weeks before TI4, showing relatively disappointing results at the recent DreamLeague and ESL One finals. Although they were able to take a few convincing games over top-tier teams such as iG and EG, they were quick to drop during early stages of the events.

With the group stages scheduled to start in a few days, the question remains for mouz, could the mouse it is now have even more bite than the dog it once was?
The best words to describe mousesports' playstyle are "unpredictable" and "relentless." It's not unusual to see mouz depart from the typical laning setups or even typical hero picks, they rarely seem afraid to try new strategies that are barely seen in competitive Dota. From FATA's almost invincible Troll Warlord in mid to a Dagon Bounty Hunter played by Pajkatt, mouz usually aims to surprise the enemy team with obscure picks and laning. Complemented by their flexibility of roles within the team, it's not unusual to see Pajkatt, FATA and MSS in any of the three lanes, taking up whatever position suits their draft.

Playing a "gank and defend against ganks" style, mousesports opts for a hyper-aggressive laning stage, favoring to secure the early advantage. This can be seen by their early rotations and exchanging of lanes if the situation calls for it. Recent drafts have exemplified this as well, with mouz preferring to pick up heroes such as Rubick or Bane. This gives FATA and Pajkatt the room they need to roll into midgame with a large advantage, snowballing into early victories.

Although effective against many of the top-tier teams, this kind of playstyle has been shown to be a double-edge sword, as the mousey squad suffers greatly if they are not able to win the early laning stages. The team struggles when playing from a deficit, usually unable to overcome the gold and experience lead once the match hits mid game.

Doubts have also been cast over mousesports' decision-making as the team makes its way through the late game. Even after having acquired a significant lead through the early and mid game, the team has been shown to make avoidable mistakes that can go on to cost them victory. Perhaps this is where the players' different nationalities come into play, the inability to coordinate on the fly coming to slowly cripple them in drawn-out matches. This has been a problem in the past on such "international" teams, a good example being LGD.int, where MiSeRy and Pajkatt ran into similar issues.

When games do go their way, mousesports capitalizes on every advantage they get, becoming an unstoppable force all over the map. Due to the roaming nature of the team, no lane is safe for the opposing team. Before long, they lose any sense of map control. Once the enemy has been choked into their base, mouz continues to extend their lead, creating an insurmountable wall for their enemies as they take the game.
Per Anders "Pajkatt" Olsson Lille - #1 - Carry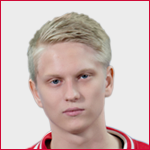 Starting his DotA career back in 2009, Pajkatt has always been a top tier player since the WarCraft III days, seen alongside other notable veterans such as Puppey, Kuroky, and Fear. Being a main pillar in some of the most dominant teams in that era, he was able to claim many titles along with his teammates.

Historically, Pajkatt has been known to take part in unstable rosters, finding himself on five major teams over the course of three years. This is not necessarily a bad thing, and can even work to his advantage given that he now boasts the flexibility and leadership his teams need. Having played with a diverse set of teammates from different parts of the world, Pajkatt not only knows what works, but also how to communicate to his team effectively so that everyone is on the same page. This is most evident with mousesports, where he has been able to lead the team of four different nationalities to many victories in such a short timespan.

His flexibility shows not only outside the game, but inside as well. Usually known for playing a diverse set of heroes, Pajkatt is comfortable drafting somewhat obscure heroes, such as Centaur Warrunner on the 1 position, a farming Axe, or the occasional Sven. Don't let his flexibility fool you, however, for what he possesses is both depth and breadth. He is able to farm his heart out when placed on the correct heroes. Combined with his love for pushing, he can be an unstoppable force on the map if given any room.

SIGNATURE HEROES
---
Adrian "FATA" Trinks - #2 - Core / Mid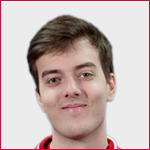 Usually within arm's length of his friend and teammate paS, FATA is a relatively new player to the competitive world, bursting onto the scene in 2012. Quick to prove himself, FATA has also become something of a "poster boy" for mousesports, having played on the team for more cumulative days than any of the organization's previous players.

While he can be a little stubborn to give up the mid role, FATA is able to show dominance in the side lanes. It could be said that his hero pool is narrow compared to other mid players, but what he gains in diversity is extreme specialization in what he focuses on. Most known for his plays on Puck (he can become an untouchable monster as times), FATA isn't afraid to play an Invoker or a Viper. Shifts in the meta don't seem to phase him, as he is willing to play obscure heroes, absolutely crushing the early game at times. A recent example is his unique Troll Warlord play, where FATA has shown an ability to dominate the mid lane and, in time, the entire map with an astounding 86% win-rate on the hero.

Leaning towards the flashy side of the scale when it comes to mid playstyles, FATA isn't afraid to take risks in the early game in order to secure kills. With all this aggression, he is usually the tempo controller of for his team, controlling the rhythm to fit his desires. If this control is ever disrupted, usually due to his lane being shut down, FATA struggles to come back as a relevant factor in the game.


SIGNATURE HEROES
---
Arif "MSS" Anwar - #3 - Core / Offlane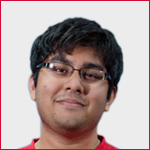 Appearing out of nowhere, MSS was a pubstar who started his professional career as a stand-in for top-tier NA teams such as Liquid, Dignitas, and EG in 2013. Most notable for his solo mid plays as a stand-in, he has since been given the offlane position after being picked up by mousesports.

Since then, the #3 position has merely become a title for MSS, as he usually plays the "swiss-army knife" role for Mousesports, taking up whatever position the team needs him to. Although he is delegated to the offlane most of the time, it isn't unusual to see MSS take up a non-offlane hero in mid, the safe lane or even the jungle. His diversity is shown through his hero pool as well, having played 11 unique heroes in his 15 most recent games. When he get his hands on familiar heroes such as Clockwerk, Dragon Knight or Invoker, he can become an absolute terror to play against.

Perhaps influenced by his pub background, MSS fits right in with the team as he prefers to play an aggressive and control-oriented style. Although he plays a more passively when delegated to the offlane role, he has been recently given gank-heavy heroes such as Centaur Warrunner or Nyx Assassin to make sure he can create a presence on the map as early as possible.

SIGNATURE HEROES
---
Rasmus "MiSeRy" Filipsen - #4 - Support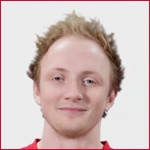 Hailing from Denmark, Misery has been playing Dota for half of his life, starting with WarCraft III when he was still in elementary school. Since then he's had a steady career including a notable fourth place finish at the first International. Eventually he was able to meet Pajkatt, a friend and teammate to this day. Being part of the elite group of players who will have attended all TI events, MiSeRy will get his fourth chance to take the Aegis this year in Seattle.

Originally a carry or mid player during his professional WCIII DotA days, he has since switched over to a support role when joining LGD.int back in 2012. Due to his lengthy time playing with Pajkatt, along with previous carry experience, MiSeRy is usually seen providing excellent support for the team's carry player. With almost perfect coordination, he is usually at the helm of heroes that complement early aggression, ready at Pajkatt's side with heroes such as Sand King or Io.


SIGNATURE HEROES
---
Pascal "paS" Lohmeier - #5 - Support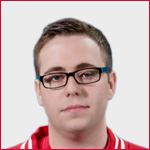 Having dabbled in DotA since before Valve's involvement, paS was not able to break into the competitive scene until Dota 2, where he played on German teams such as Panzer and Uebelst-Gamyng. Although he didn't have any notable achievements with these teams, he caught the eye of KuroKy, who picked him up for the old mousesports lineup, where he replaced SexyBamboe as the offlane player.

Since then, he has found himself on the roster of different teams with his teammate FATA, but eventually returned to the team that launched his professional career. Back with the same organization but with a refreshed roster, paS now handles the hard support role for the team.

Not a particularly flashy player, paS tends to have a more calm and calculated playstyle, focusing on consistent results. With the preference for early movement around the map, the teams drafts have been synergizing well, letting paS pick up heroes such as Treant Protector or Ancient Apparition to allow global presence from the get-go.

SIGNATURE HEROES
4. David vs Goliath
3. A Troll with a Side of Dagons
2. Farming Heroes is More Effective
1. Laser Gaming