Fnatic is, in many ways, an easy squad to love. Since transitioning to Dota 2 from Heroes of Newerth in early 2012, the team has been one of the most consistent organizations in the Dota 2 scene and can reliably be counted upon to place well in nearly every tournament they enter. Pair their winning record with the irresistible charm of Johan "N0tail" Sundstein, and you've got a recipe for a lovable team, both on and off the virtual field.

When Fnatic.Dota 2 initially transitioned from HoN, a game at which they were widely regarded as the best in the world, many were concerned as to how well the team would acclimate to a new game and a new scene. Such doubts were quickly put to rest, as the team notched championships at StarLadder Season 2 and DreamHack Valencia within six months of their "officially" going pro in Dota 2. What the team lacked in experience they made up for in synergy; the majority of Fnatic has been playing and winning together for nearly five years. By the end of 2012, the team had proven themselves worthy of being called a premier team.

"Favored, but not favorite" comes to mind as a way of describing Fnatic's place in the Dota 2 scene. Conventional wisdom suggests that, while Fnatic is unlikely to place first in a given premier tournament, they won't be the first team eliminated either. It's not that Fnatic is mediocre in any sense of the word, but that they've never put together a series of wins long enough for them to be considered "the team to beat."

A quick overview of Fnatic's achievements corroborates this observation; to date, the team has won only three "premier" tournaments, one of which was the XMG Captain's Draft Invitational (how seriously a Captain's Draft tournament should be taken is, of course, an open question). Yet in the same span of time, the team has earned nine top four finishes in premier tournaments. Realistically, Fnatic probably won't grace the finals of TI4, but they will be damned if they don't get close.

Addendum:

This story wouldn't be complete without acknowledging the furore of Adrian "Era" Kryeziu, Stephen "Xcalibur" Ye, Fnatic, and Valve. It's hard to know what to think, what to believe, and who, if anyone, is in the right. Above all, one feels for Era and Xcalibur themselves.

Now, Era finds himself caught between his own personal Scylla and Charybdis. On one side, there is the chaotic vortex of his playing at TI4, with the potential to derail his recuperation, possibly irrevocably. While the upshot could be his share of that enormous prize pool, he will taking his chances with the maelstrom. On the other side, there is the solid, rocky alternative of sitting it out, disqualifying his team from The International 4 altogether. It's an ugly choice to have to make.

On top of all this, Xcalibur has found himself mired in controversy (likely through no fault of his own) during what should have been the opening act of a promising career in Dota 2. Xcalibur and Era are, of course, very different players. Compare them to one another is to deny both what makes them unique. While it seems fairer to avoid making any direct comparisons between the two, even the most ardent Era fans will acknowledge that Fnatic-with-Xcalibur is the most vibrant the team has been in quite some time.

Already a team known for a very specific style, over the last month Fnatic has played with an intensity and an innovation that belies their historical stability, producing some of the most exciting games of the summer LAN season. Whether Xcalibur ends up wearing Fnatic orange or some other team's colors, we'll always remember June 2014 as the moment when Xcalibur's Meepo and Tinker began to warrant first bans. Regardless of what happens in Seattle, it's clear that the Xcalibur is here to stay.
There's a certain challenge in writing about Fnatic's strategy because, in many ways, the team is not especially distinctive. Their strength lies in playing strong and stable Dota, which doesn't lend itself to verbose, hyperbolic descriptions. Having the same lineup for years is both a blessing and a curse; when you're winning, fans praise Fnatic's synergy, and when they are losing, claim their team is stagnant.

For a time, Fnatic was one of the only teams in the West to regularly pick Io-Tiny, doubling down on the pair's in-game synergy through the near-telepathic connection between Era and N0tail. The duo has since risen in popularity across both the Eastern and Western scenes, but one imagines, especially in the West, that it was Fnatic who showed the devastating potential of a well-coordinated Io-Tiny. Fnatic's drafting style beyond Io-Tiny has not been particularly innovative, but the truth is that it hasn't had to be. After all, why play differently when you have faith in yourself to play better?

Looking at the team's "signature heroes," one notices that they could just as easily be a list of the strongest heroes on first-pick-first-ban status. Here it's worth stating once again that Fnatic's strength doesn't necessarily lie in innovation; when they're winning, they do so because they can do more with the same tools as their competitors. This runs the risk of making Fnatic predictable, but the team has proven itself competent at both Team Empire-style heavy ganking play, as well as the newly popular farming-mid pioneered by early-2014 Evil Geniuses. Kai "H4NN1" Hanbueckers, in particular, deserves credit for excelling at both strategies, no small task as the two styles rely on very different conceptions of the mid-lane and its purpose.

Of course, the addition of Steven "Xcalibur" Ye to Fnatic's lineup in early June 2014 forced the team to completely change their style, and if their results are any indication, the shift has been quite successful. Xcalibur shares much in common with Arteezy in that the two tend to treat the midlane as a farming-lane and not a quick-experience-into-gank-lane. Fnatic, as a team, deserves credit for adjusting their playstyle to utilize the strengths of Xcalibur instead of simply trying to use their new star to plug an Era-sized hole. This has caused some shifts in the team's roles. These days, H4NN1 tends to play support (his Earthshaker is a true pleasure to watch), while N0tail can be often found in the offlane.

When Era returns to the team for The International 4, we can't be sure if Fnatic will attempt to replicate the style they've shown with Xcalibur, or if they'll revert to the more "standard" play that has characterized the team since its inception. To put it bluntly, Fnatic now finds themselves in a difficult position; they've spent the last six weeks practicing without their hard carry, while virtually every other team has been bootcamping with their whole TI4 lineup. Reintegrating Era into the lineup may be no easy task, and one worries that the Fnatic we'll see in KeyArena isn't the Fnatic that could have been.
Adrian "Era" Kryeziu - #1 - Carry
The youngest member of Fnatic, Adrian "Era" Kryeziu began competing in professional Heroes of Newerth when he was just 14 years old, and has the distinction of being the only player on Fnatic not to have been a part of the organization's legendary HoN squad. Era became a member of Fnatic in March 2012 during the team's official switch from HoN to Dota 2, and, minus the absences on account of his health, has played position one for the team ever since.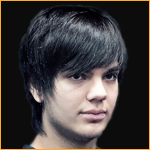 Compared to the other hard carries of elite European teams, Era is easily outshone by the larger than life personalities of Alexander "XBOCT" Dashkevich and Jonathan "Loda" Berg. Yet in many ways, Era is a perfect synecdoche for Fnatic. He's not especially flashy, and his hero pool might not have many pocket picks, but he's reliable and has more good games than bad games. His item choices tend to be logical (if predictable) and given space he'll secure whatever items he desires at or before the typical timings. Unlike Cloud9's Jacky "EE-Sama" Mao, who seems to throw almost as many games as he carries, Era's performance tends to be in concert with the team as a whole; when they are doing well, he does well too. Fnatic live and die together, and nowhere is this more clear than in the hard carry.

It would be grossly unfair to Era to suggest that his recent break from competitive play automatically places him at a competitive disadvantage against the rest of the Dota scene, but it would be also dishonest not to at least raise the question as to whether or not he is prepared, both psychologically and mechanically, for the cutthroat competition that awaits him at The International 2014. The sense that Fnatic, at this point, has to "make do with what they've got" is palpable. Severe anxiety is a tricky beast. Although it typically incapacitates its victim, it also has the potential to empower him or her. We can't know what kind of Era will show up in Seattle, but Fnatic's hopes are pinned on him.

SIGNATURE HEROES
---
Kai "H4NN1" Hanbueckers - #2 - Mid / Core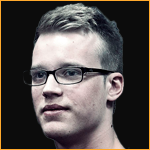 Kai "H4NN1" Hanbuecker's career in Dota goes all the way back to the WarCraft III days, when the German mid player was a member of Maelk's legendary MYM squad. Not long after, he transitioned to Heroes of Newerth, where he enjoyed a successful career with Fnatic's storied team. Though he did not initially join his teammates in their switch to Dota 2, H4NN1 reunited with Fnatic roughly two months after Fnatic.HoN officially became Fnatic.Dota 2, continuing his long and prosperous relationship with the organization.

H4NN1 brings years of experience and excellent mechanics to Fnatic's midlane. His role within the team is especially crucial for a metagame in which the the middle lane has become the defining lane in Dota 2. While H4NN1 might not have the dazzling in game presence of Dendi and Arteezy, he should still be considered one of the best mids in Europe. Though he has shown himself capable of playing carry mids, his sympathies clearly lie with ganking and utility mids, as evidenced by his propensity to play Invoker and Puck over, say, Templar Assassin and Naga Siren.

SIGNATURE HEROES
---
Kalle "Trixi" Saarinen - #3 - Offlane / Core
While it is true that in 2014 the midlane has become the most glamorous and greedy lane by an overwhelming margin, off-laners have become the unsung hero in 2014. Farming one's mid hero doesn't happen in a vacuum, it takes a concerted effort from supports dutifully stacking and, more importantly, the offlaner creating a massive amount of space to make the farming mid's job easier. Kalle "Trixi" Saarinen excels in this role.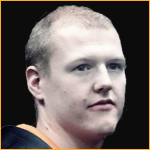 Though a member of Fnatic's HoN team, Trixi was the first player on Fnatic to shift to Dota 2, competing on mousesports through 2011 and into 2012 before rejoining Fnatic in summer of that year.

As is the case with many of his teammates, the synergy of the whole draws one's attention away from the individual players. Like individual instruments in an orchestra, Trixi's performance is deftly blended into Fnatic's symphonic coordination. Still, if you listen closely, you can hear Trixi's contributions. He doesn't make massive plays like fellow offlaner Saahil "Universe" Arora, but his presence is inevitably felt across the map. Whether he's threatening to Flaming Lasso a lone support on Batrider or ratting in lanes on Nature's Prophet, Trixi's ability to silently influence the game globally defines his contribution to Fnatic.

SIGNATURE HEROES
---
Johan "N0tail" Sundstein (AKA BigDaddy): - #4 - Support
n0tail u r fuckin perfect m8. you're a flower. you're also a rainbow and a river. you are the manifestation of all perfection and i want to i don't fucking know . . . you are fucking perfect, n0tail.
Outside of a statement from /u/ESPORTSREP, having a Twitch copypasta dedicated to you is probably the highest non-competitive honor a Dota 2 player can receive. It's a testament to the acceptance of a given pro gamer as both a skilled player and sub-cultural icon, so it was inevitable that N0tail, whose affable personality is as enviable as his micromanagement abilities, would receive his very own copypasta.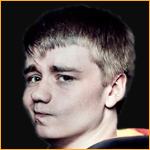 For as long as I've been watching Dota 2, N0tail has been associated with the notoriously difficult geomancer, Meepo, with whom he has streamed countless pubstomps. For a hot minute, it looked like support Meepo could actually work (especially when paired with Naix bombs), but the strategy disappeared just as quickly as it emerged. This, of course, makes it deeply ironic that Meepo has since become one of Xcalibur's signature heroes.

If his predilection for Meepo didn't give it away, N0tail also excels at mechanically demanding supports like Chen, Enchantress, and Visage. In contrast to other four-role supports like Jerry "EGM" Lundkvist and Ludwig "Zai" Wåhlberg, N0tail isn't afflicted by an all consuming need for greed. This allows him to be in perpetual motion, constantly ganking and babysitting, where other supports might spend a minute in a lane last hitting. The trade off, of course, is that while he might be boosting his xp and potentially securing assist gold, he's not reliably boosting his net worth.

SIGNATURE HEROES
---
Tal "Fly" Aizik - #5 - Support
One of the only professional Dota players from Israel, Tal "Fly" Aizik plays the hard support role for Fnatic. Fly, in many ways, is the embodiment of the "supports are felt and not seen" mantra. Like his teammate N0tail, Fly is rarely caught trying to sneak last hits, and instead tends to scour the map, looking for ganks, warding, and dewarding. The effects of Fly's play are palpable, but rarely immediately apparent.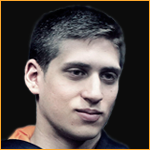 When the style works, it works well, but when the deck is stacked against Fnatic, the strategy crumbles under pressure. This makes it particularly difficult for Fnatic to play from behind. Nowhere is this more evident than in the hard support; looking back at any of Fnatic's recent losses, it's not hard to find instances in which Fly is obliterated by a single right click or nuke.

Like EG's support duo of Peter "PPD" Dager and Zai, Fly tends to play less mechanically demanding heroes that allow him to focus his attention on making the team's in-game decisions. The lesser mechanical demands of, say, Crystal Maiden (compared to Visage for example), allow Fly to direct his attention around the map, keeping an eye on enemy rotations and item progression.
SIGNATURE HEROES
Hover over circles for info, click for Liquipedia page.

(Fun fact: Fnatic got 5 major achievements in June this year from tournaments they participated.)
5. All Your Aegis Are Belong To Us
4. Holy Dagons, Batman
3. Meepooooooooo!
2. Rise of the E-God
1. EG Throws, Fnatic Catches