Titan approaches the grand competition at The International of 2014 as SEA's sole invitee. The team casts a long shadow over the expanse that is all of Asia and Oceania, excluding China. They won GEST June in a narrow 3-2 over Korean upstart Pokerface. Most recently in the Good Play Sea Invitational, Titan dominated the group stages, grabbing 12 wins out of a possible 14, but faded in the double elimination bracket to end up fourth. Based on their record and strength of play, Titan are titans, so to speak, of SEA. Yet, based on their run of results in inter-region contests, it is increasingly feeling like Titan is only a big fish in a little pond, not a threat on the big international stage.

So in Seattle, Titan come as an underdog. A severe underdog to more highly rated Chinese, European, and American teams, and, oddly, this situation feels oddly familiar. Like that of Orange the year before. Orange, as the best team in SEA, as Titan claims to be today, had produced middling results with such consistency that many pundits had written the team off before the tournament even began. That Orange exceeded all expectations to rocket to a third place finish, dispatching Chinese powerhouses DK and TongFu and come within an Aegis deny of eliminating Na`Vi. This Titan team incidentally has four of the five players from Orange last year. Those four, undoubtedly, will seek to replicate the same spark and capture the hearts and imagination of Dota fans worldwide as dark horses of the tournament the year before.


If you watched TI3, you remember Orange's fairytale run to third place.
However, the challenge, this year, seems doubly daunting because Titan must do it without Orange's most visible and vocal individual in 2013, their captain and drafter, Chai "Mushi" Yee Fung. The video capturing him slipping into University Street outside Benaroya Hall to cry in the anguish of elimination was absolutely crushing. It ripped sympathy out of the soul of viewers, in a single minute, and the amount Mushi had invested into the competition and his team poured out in subtle yet telling streaks. Shortly after TI13, Orange lost Mushi to Team DK and the greater promises of China, and Titan formed out of the ashes of Orange with the remaining four members and new member Chua "Ice" Chee Cai.

The new Titan team floundered in all their tournaments. Finding no success, Titan experimented for a month with Kang "Meracle" Jian Wen and finally settled on Ng "YamateH" Wei Poong earlier this year. Their play stabilised during the WPC 2014 group stages in China in April. Ever since, Titan has been fairly consistent in winning SEA tournaments with many victories coming at the expense of their closest regional rival, Arrow Gaming. Just as consistently, Titan has fared poorly in interregional play, against Chinese and international competition in tournaments such as WPC LAN Finals and The Summit qualifiers. This brings us to the familiar underdog status that the team currently carries with it to Seattle.

But fans of the game love an underdog and Malaysian fans are highly passionate about their teams. While the America-centric setup of TI3 makes it tempting to think that the most committed DotA fans were all packed into Benaroya Hall last August, many rabid fans of the Malaysian teams gathered together in outdoor viewing parties to cheer their team as the games were played. They sat outside through the deep of night to spiritually lend their support as Orange fought against deserving opponents and nearly reached the Grand Finals. Roars of Malaysia boleh! echoed around Kuala Lumpur well into the early morning and the break of dawn.


Malaysia boleh!
Perhaps with such rousing support, Titan will be able to shed the hesitation and apprehension from their games and bring back the solid, creative, and occasionally flat-out beautiful play the team is capable of. Instead of fearing how their opponents might counter and punish, if Titan can confidently play their own game, living and dying on their own terms, Titan will be able to once again be a force at The International and win back a little pride for a region that has been a punching bag for Chinese teams recently.
When Titan played as Orange Esports, the team was famous for its laning. All of its players were highly skilled and had excellent mechanics, which led to the team frequently exiting the laning stage having won two, if not all three, lanes. Of course, this was much easier to do when the team had the world's best mid player in Mushi. Following his departure, Titan hasn't really lived up to their historical reputation as one of the top laning teams in Dota.

This doesn't mean, however, that they are slouches in the early game. After all, Titan has four of the five players who placed third at TI3. Accordingly, the team plays more or less the same, showing a confident early game built on strong rotations from the hyper-aggressive support duo of Joel "XtiNcT" Chan Zhan Leong and Wai "Net" Pern Lim, a pair that can be utterly lethal at times.

At the start of the season, Titan's early game rotations began to look quite static, with the Malaysians executing very predictable smoke ganks to mid and displaying very little of the aggression and creativity that took them so far in last year's tournament. While it's true that they can usually do very little in terms of ganking their offlane, especially since Ohaiyo is a very safe, passive offlaner, if they want to stay ahead in today's rotation-heavy early game then they need to look at diversifying their ganks, and maybe even think about picking up heroes like Mirana that are adept at pressuring all over the map.

Titan's most glaring weakness of all, however, is its mid to late game decision making. Though this was a problem with their original Mushi-centric lineup, his departure appears to have exacerbated it, with the team sometimes visibly lacking direction in the later stages of the game. Though these criticisms were certainly levelled at the Orange Esports squad that made their way to Seattle last year as well, their lineup quickly silenced all critics in their blistering run through the Lower Bracket. However, some might call kYxY's now infamous Aegis deny one of the most visible symptoms of their late-game problems.

Still, it's worth remembering that the Titan still head to TI4 as an experienced team with 4 members of the team that placed third last year. More importantly, Titan approaches the tournament as a team that has played and beaten the world's best before. While their new lineup lacks the starpower of Mushi, that does not mean that their current roster lacks talent. In fact, the five players that Titan currently fields are arguably the five most talented SEA players aside from Mushi and iceiceice, and the fact that they have been playing together for so long should strike fear into the hearts of even the most formidable opponents.

In conclusion, we will be watching Titan this year not only because of the team's top three finish at TI3, but because of how Titan did it: pushing themselves to the limit in the pursuit of Dota's highest goal. Indeed, if they bring that kind of passion to Seattle this year, and if they channel their legendary laning prowess and tidy up their mid to late game execution, they just might walk the path of ultimate Dota glory once more.
Lee "kYxY" Kong Yang - #1 - Carry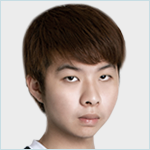 One of SEA Dota's biggest stars, Lee "kYxY" Kong Yang is a flashy carry player who is capable of pulling off seemingly impossible plays. A stalwart of the SEA scene since TI1, at which he played for MUFC, kYxY is a flamboyant player in the tradition of the region and a highly versatile core who can play everything from Lone Druid to Magnus with panache. In fact, at TI3, his versatility was second only to the M-god himself; kYxY played a total of 17 different heroes in the tournament..




Even Troel "SyndereN" Nielsen's usual eloquence is reduced to "Oh my god!" in the face of kYxY's Reverse Polarities.
Unfortunately, to the general Dota public kYxY is probably most well known for his denial of the Aegis of the Immortal in the lower bracket finals of The International 3, a tiny blemish on an otherwise illustrious run through the tournament. While Mushi was without a doubt the MVP of TI3 and certainly the most visible star on his team, kYxY's penchant for spectacular plays at critical moments was essential in securing Orange's third place finish at the tournament. At TI4, he will step up as Titan's most visible player, and if they go all the way, it will be on his back that the team will likely ride to victory.

SIGNATURE HEROES
---
Ng "YamateH" Wei Poong - #2 - Core / Midlane
A veteran DotA Allstars player, Ng "YamateH" Wei Poong was the first SEA player to earn the -god suffix from Chinese fans. Fondly known as the Y-god for his stellar play in WarCraft III DotA, YamateH is a fixture of the DotA scene in Southeast Asia.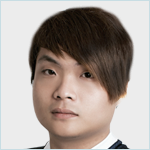 On Titan, he stepped into big shoes. The departure of Mushi for DK at the beginning of the 2013 - 2014 season left a gaping hole in the team's lineup. YamateH was Titan's final choice for a mid replacement. Though his individual skill cannot be questioned, his playstyle is drastically different from Mushi's.

While Orange's former mid player would take calculated risks (admittedly, sometimes to his own detriment), YamateH plays a far safer mid. Where Mushi would often just flat out win lanes, sometimes even killing his opposing mid and taking the tier one tower, YamateH generally plays more conservatively, and, thus, needs more support from his team, meaning that Net and XtiNcT often have to rotate to mid in the first few minutes. Thus, Titan's early game laning has had to change to incorporate this differently paced mid play. While this is not in itself a bad thing, it's certainly a change of pace for a team that could once take it for granted that their mid lane would win versus pretty much anyone and everyone.

However, the fact remains that YamateH is about the best Mushi-replacement out there in SEA right now. A skilled player with years of experience, his transition from a part-time gamer to full-time professional player on Titan has given him the boost he needs to step up into the big leagues.
SIGNATURE HEROES
---
Khoo "Ohaiyo" Chong Xin - #3 - Core / Offlane
A safe, dependable offlaner, Chong "Ohaiyo" Xin Khoo plays a mean Nature's Prophet and a great Dark Seer. He is the anchor of Titan's play, as his teammates can trust him to stay safe in the offlane while the supports rotate to gank both the mid and the safe lane.

While Ohaiyo's laning prowess is vital in ensuring his team's early game dominance, his biggest contributions often come in the mid game, where he excels at positioning for teamfights (his Vacuum into Wall combos routinely get the crowd on their feet) and split-pushing on his Nature's Prophet.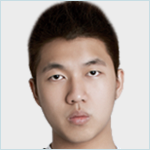 However, as noted above, his biggest contribution to Titan is stability. While the aggressive roaming of the supports helps the team win its lanes, this same aggressiveness can often cost them in the mid to late game. Titan sometimes loses a lot of ground in teamfights. It is at times like this that Ohaiyo steps in, mitigating the damage and cleaning up enemy kills as best as he can on heroes like Batrider.

Going into the late game, Ohaiyo can be relied upon to carry, if necessary. His farmed Nature's Prophet or Dark Seer has often won Titan games that looked lost. In many ways, he is the team's last line of defence. Whether he's defending the high ground to taking it for Titan, Ohaiyo is often the player upon which Titan leans in times of need.

SIGNATURE HEROES
---
Lim "Net" Wai Pern - #4 - Support
Widely regarded as the best Sand King player in the world, the hero is a perfect microcosm of Wai "Net" Pern Lim's play. An explosive initiator with a penchant for hiding in the trees, Net is known for waiting patiently for precisely the right moment to set up a teamfight. While even the most gifted initiators are prone to making bad decisions amid the rough and tumble of the early game in today's meta, Net will gladly wait entire minutes in the trees just to get that perfect Burrowstrike into Epicenter.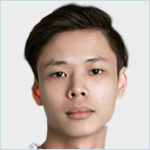 This is not to say that Net cannot play other heroes. He is great on Rubick, Shadow Demon, and basically any support that is adept at ganking. Along with XtiNcT, he forms one of the deadliest roaming support duos in the world. While the current meta now has more and more teams rotating their supports in the early game, this lineup has been doing so since time immemorial, and they thus go into TI4 with a clear advantage.

If they modify their rotations to fit their current playstyle, and gank intelligently, and creatively like they did during TI3, Net will certainly be the man leading the charge. For a team like Titan that relies so heavily on winning its lanes, a reliable initiator is a must; Net is exactly that. No matter what happens at TI4, you can rest assured that his team will live or die by a Burrow Strike, a Lift or a Disrupt that comes from the calm, calculated, and above all, patient fingers of Net.

SIGNATURE HEROES
---
Joel "XtiNcT" Chan Zhan Leong - #5 - Support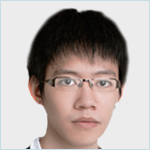 The other half of Titan's deadly support team, and, indeed, their captain, Joel "XtiNcT" Chan Zhan Leong is a fiery support who is given all the micro-intensive heroes by his team. At TI3, XtiNcT's name was synonymous with Visage, and the world watched in wonder as he went 11 - 2 on the hero in the tournament, netting a stunning 84.6% win rate, far above the hero's average win rate of 56.5%. Doing so well on the most played hero of the tournament played no small part in his team placing third at the tournament. However, what we love about XtiNcT is not just that he was good on Visage became the Visage, but that he absolutely loved playing the hero. Here he is, just moments after Mushi yet again picks the hero for him.

We all know the feeling of getting our favourite hero, which allows us to identify with XtiNcT, and, by extension, all of Titan. Though they are all incredibly skilled, they are, at their core, just a bunch of Malaysians who grew up with DotA all around them. Nothing exemplifies this more than XtiNcT jumping for joy at the prospect of getting to play his favourite hero.

Whether they are given Chen, Enchantress, Leshrac, or Ancient Apparition, XtiNcT and Net play as a team, and Titan's championship dreams at TI4 no doubt weigh heavily on their shoulders. However, as the long time drafter for the team and their current captain, it is XtiNcT's decision making that will carry them through to the upper stages of TI4. If he plays his dual roles well and manages to be both the outstanding support and fearless leader that we have known him to be in the past, then Titan have the potential to be truly unstoppable in Seattle. And yes, if there's anyone capable of managing two things at the same time, it's XtiNcT.
SIGNATURE HEROES
4. Slaying the Dragon
3. Even the Mighty Must Fall
2. Arrows to the Heart
1. All Good Things