In the winter of 2014, right after the WPC Grand Finals, rumours circulated of the impending birth of a second 'dream team' to crash onto the scene and lure players away from other Chinese Dota 2 giants such as iG and LGD. The result did not quite meet the hype and Newbee turned out to be mostly a reincarnation of Tongfu, with LGD's captain and leader also switching over.

Still, this was no minor event, and Newbee is now a formidable force in the Chinese competitive scene and international stage. Improving on the roster of the team that placed fourth at TI3 last year, Newbee steps onto the TI4 stage on the backs of its twin stars and exceptional playmakers, Hao and Mu. Backing the two up are Banana and SanSheng as solid supports. Finally, Xiao8's hand continues to direct all of the action while playing as the offlaner. The Newbee roster has all the of the talent necessary to snatch the Aegis of Champions, and is well positioned for a deep run at the The International this year.

Getting here has been a rough journey for Newbee . Their initial roster included ZSMJ, who was soon replaced by KingJ. A miasma of poor performances hung over the team in its first month, with all five players playing with different rhythms. While Hao and Mu made their signature aggressive dives, Xiao8 and KingJ were slow to keep up the tempo and reinforce them. The dissonance in the team was palpable and the mounting losses against other top-tier teams reflected the poor coordination that plagued the team.

On top of it all, Newbee got embroiled in the internal problems of iG and rumours involving a possible Chuan transfer surfaced again. After firing KingJ to make space for Chuan, the transfer fell through and left Newbee with only four players. In an effort to stop the bleeding, their management quickly brought in SanSheng.

Yet this chaos brought unexpected bounty. With SanSheng completing their roster, Newbee began cooperating in harmony and transformed into a formidable team, recording 14 straight victories against domestic competition. They repeatedly smashed Team DK and won the MarsTV Dota League competition undefeated against fellow TI4 attendees. Working together as a cohesive unit, with mutual trust and a solid rapport, Newbee finally became the team deserving of its initial expectations.

With team morale high from a combination of good form and strong results, Newbee goes to TI4 unafraid of any team and confident against all challengers. Having described themselves as "a bunch of old boys innocently chasing a dream," Newbee is a team brimming with unsatisfied ambition. Xiao8 met failure with both iG and LGD in the past three The Internationals. His third place finish at TI2 following an undefeated run until the Winner's Bracket Finals had to be particularly bittersweet. The following year's unceremonious elimination by Liquid and bottom-eight finish salted the wound.

The other four members, all then with Tongfu, finished fourth last year as China's last hope of the tournament. If last year's bottom-eight finish was salt to Xiao8, Tongfu's ignominious fall from the Winner's Bracket at the hands of a fountain-hook-happy Na`Vi and their subsequent elimination by Orange could only be described as rubbing potassium in the wound. Newbee represents the culmination of so many frustrated dreams that nothing short of being crowned champions of the world will be enough for Hao, Mu, Xiao8, Sansheng, and Banana.
Newbee can be curtly described as playing with Xiao8 for a mind and Hao for a heart. Xiao8 provides the drafts, the timings, and the overall strategies for Newbee . As the in-game shot caller, he monitors key item timings for Newbee to fight with while encouraging deliberate objective-based gaming. On the other hand, Hao and Mu are constant driving forces for attacking and playmaking, always ready to pounce whenever chance opportunities for kills present themselves.

Such conflicting approaches could theoretically result in a constant tug of war, yet somehow Newbee measured, deliberate play and impulsive aggression complement one another. Xiao8's moderating force calmly prepares his team for important teamfights where all five Newbee players descend upon unsuspecting enemy towers and players. Meanwhile, the urgent and aggressive tendencies of Mu and Hao ensure that the team is always ready to seize the initiative and jump on enemy mistakes. After capitalising on enough of those mistakes, Newbee will simply roll over their opponents.

Newbee's drafting follows a structured system, and their gameplan often includes five-man tactics. If this seems familiar, you may be drawing connections with the LGD formula of last year. This is natural given the common mastermind of Xiao8, but this roster is certainly more talented than the one-dimensional LGD, whose arsenal often felt a little limited.

Newbee first probes its opponents for weakness in their lanes. On the strength of Hao and Mu, NewBee can often outright win their lanes. On the roaming ganks of Banana and SanSheng, the team can secure key kills and early towers to start snowballing. Then Newbee tests its opponent with teamfights. On the movement of Xiao8 and supports, Newbee looks to wipe out the enemy under their own towers in early five-man action.

The aggressive factor in Newbee has accelerated many of Xiao8's timings when compared to his LGD days. Smoke ganks often take place as early as as three minute into the game. Early Mu ganks, aimed at snowballing out of control, start as soon as six minutes in. Should Newbee find themselves at a slight disadvantage after the laning phase, counterattacking with five-man teamfighting starts at nine minutes. The problem for opposing teams is that Newbee is so well organised that they can drop everything and five-man at virtually at any moment. The amount of pressure and aggression caused DK's manager to remark that Newbee plays more like a European team.

For the mid-to-late game, the team is flexible enough to field a variety of lineups. Occasionally, Newbee employs a facerush strategy, ramping up their early game aggression with heroes such as Viper or Bristleback to secure the win within 25 minutes. More often, Newbee plays a dual-core strategy or tri-core strategy, forcing opponents to contend with farmed Mu and Xiao8 on top of a farmed Hao. Like so many Chinese teams, Newbee plays a mean four-protect-one strategy based around giving Hao enough farm to 1v5 the entire enemy team. However, the Newbee four-protect-one is based on far more aggression than the stereotypical Chinese defensive, split-farm four-protect-one of old. Rather the Newbee 4p1 is either gank-oriented or teamfight-oriented. When ganking, Xiao8 and Mu post themselves in the enemy half of the map for pickoffs in small skirmishes, creating space for Hao to farm by occupying the enemy team. When teamfighting, Xiao8 seeks out full five-man fight, damaging enemy heroes for Hao to sweep in mid-fight to mop up kill after kill.

No matter what lineups are fielded, the Newbee approach is ever the same, wave after wave of aggression. As key items and levels come, Newbee will crash into the enemy for fights. When the dust settles, the team will retreat to heal, consolidate, and recharge and prepare to do it all again. When Newbee comes to Seattle, this is the irresistible force other teams will have to contend with, and the five ambitious old boys of Newbee will be looking to crush them all under unrelenting surges.
Chen "Hao" Zhihao - #1 - Carry
Hao comes from a long line of Chinese carries. Yet in inheriting the royal lineage, he has repeatedly defied its most hallowed tradition: conservative and solid play. Instead, Hao has forsaken the safe path for risky hyper-aggression. Like Xboct, his counterpart in the west, Hao's plays can quickly close out games yet also throw away huge leads and bring the game back into doubt. This kind of play has earned him the ire of many fans over the years.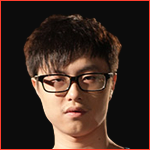 A veteran of four years now, Hao has honed his skill and matured with age, with Tongfu, with iG, and now with Newbee . Just as importantly, Hao has kept up with the shift to higher tempo play favored by the most recent patches to Dota 2. These three things combined have earned Hao a spot in the triumvirate of Chinese carries that can pick up an entire team on their back and carry them to victory.

These days, Hao has tempered his mood, but still indulges in aggression and bloodlust and will go chasing after kills from time to time. Luckily, the high tempo game of Newbee suits his disposition. When Hao dives towers, the rest of Newbee will often be right there with him, for better or for worse. A veritable powder keg of fireworks, Hao will provide some true excitement and drama for fans and neutrals, alike.

SIGNATURE HEROES
---
Zhang "Mu" Pan - #2 - Core / Midlane
Mu is known as one of the most talented mids in China, rivaling 430 in terms of flexibility, mechanics, and hero proficiency. Back in the days when he played for Tongfu and Tongfu underperformed, Chinese netizens would raged at the team's mistakes, saying that Tongfu was a waste of Mu's talent. Hao's stock rose and fell with the meta, but Mu was consistently a star.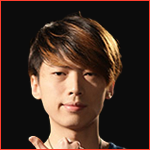 One of the most low-key players in the Chinese scene in contrast to the flamboyant Hao, Mu nonetheless shares in his partner's penchant for kills. His play is such that he is neither fundamentally farm-oriented nor tempo-oriented in mid, but a mix of the two whose midgame contribution to the team's progression creates a feedback loop and space for him to play the dual-core lategame style that has followed him for so long.

Over the years, Mu has mastered a wide variety of heroes, playing the whole range of roles possible in the mid lane. From face rush heroes to farming-oriented carries to tempo-oriented fighters, Mu does it all and does it all well. Backed up by rock solid fundamentals, Mu's flexibility to play and hold his own has allowed Newbee to field its full range of lineups and strategies without having to think twice about his hero limitations.

SIGNATURE HEROES
---
Zhang "Xiao8" Ning - #3 - Core / Offlane
Dubbed Director 8 by Chinese fans, Xiao8 is one of Dota's most influential figures. The face of the LGD for many years, he moved to Newbee to captain and mastermind a team that is among the favorites for TI4.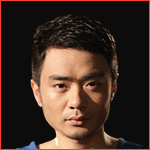 Xiao8 is perhaps the best representation of the slightly younger generation of players who've come into the spotlight alongside the rise of DotA. With widespread acclaim, the newly-married captain holds in his hands the dream he has been so close to at TI2 and fallen so far away from at TI3.

Although he is best known as a drafter and director of plays, Xiao8 is a very effective offlaner for Newbee, a position which he returned to after a brief period of difficulty as their support player. Most impactful on Doom and Batrider, he is effective on a wide range of heroes as the point man in the second wave of Newbee's early game aggression. At any time after 8 minutes, Xiao8 can be found roaming anywhere on the map, leading rotations and ganks.

His history of playing high-impact offlaners and commitment to the team's tempo melds perfectly with the Newbee approach to Dota 2.

SIGNATURE HEROES
---
Jiao "Banana" Wang - #4 - Support
Banana is the most solid of supports in the Chinese scene. It is said that, "Banana determines which teams Newbee can lose to," meaning that it takes a certain level of talent and skill to overcome the solid support play that Banana provides for Newbee. While other players, such as fy and Chuan, may be more flashy and decisive in winning games, Banana provides the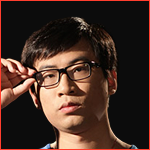 dependable anchor and backstop that allows Newbee's playmakers to freely do their thing. Newbee will never lose the game because of Banana.

Recently, Banana has mastered the ways of jungling supports, bringing Enchantress to the forefront of bans and picks in China, while showing good control of Chen. Alongside SanSheng, Banana is an essential component of Newbee's gank early, gank often strategy. His aggressive plays on supports that are strong in the early to midgame play no small part in helping his team establish the lane and tempo control they are so well known for.

SIGNATURE HEROES
---
Zhaohui "Sansheng" Wang - #5 - Support
Another member of the Tongfu lineup that placed 4th at TI3, SanSheng was left teamless when Tongfu disbanded early in 2014 following the creation of Newbee. His unsurprising acquisition after the departure of KingJ reestablished the support duo that had had much success over the last year. The synergy they had was obvious and Newbee immediately showed improvement, going on a winning streak.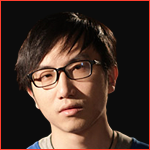 SanSheng complements Banana; he plays the initiator if Banana has the damage, or plays the damager if Banana can provide the initiation. With Newbee, SanSheng isn't leaned on to make the plays and win the game for his team. All he has to do is be an effective pair with Banana for the laning phase and mobilize for the team's aggression as they take the battle to the enemy in the midgame. SanSheng serves this roles perfectly, chaining together combos with the rest of the team in well-practice sequences. Look for SanSheng to do more of this in Seattle.

Should SanSheng not leave an impression on you as the rest of his team shines, just remember he is doing his job perfectly, playing mistake free Dota and supporting the Newbee aggression without anything going wrong.
SIGNATURE HEROES
5. A Resounding Roar of Resurgence
4. The Relentless Facerush
3. Hao can you kill him
2. The Greediest Dual Core
1. The Twin blades