This time last year, Evil Geniuses was universally regarded as the worst of the premier teams in the West. As someone who has been a loyal fan of Evil Geniuses since the early days of StarCraft II, I can attest to the misery that was supporting EG's struggling Dota 2 teams through years of inconsistent results and unrealized potential. Though led by the legendary Clinton "Fear" Loomis, EG never seemed capable of putting together a string of victories long enough to claim a serious title, no matter who they added to or subtracted from their roster.

In the wide-ranging team swaps after TI3, Evil Geniuses gave Fear free reign over a completely rebooted squad. Yet this team, too, sputtered on account of a dearth of leadership and atrocious synergy. Some players made it out of the ill-fated EG of late 2013 better than others; Arif "MSS" Anwar's move to Mouz has been a revelation, while Jio "Jeyo" Madayag has fared worse. In the end, the team's contracts were terminated in the final weeks of 2013 and Evil Geniuses Dota 2 went dormant.

Rumors of a new American squad began to circulate in the wintry darkness. Many well known players reportedly approached EG CEO Alex Garfield with star-studded lineups, eager to secure the financial backing of Evil Geniuses, but nothing concrete emerged until January of 2014 when Fear reappeared with the best-named team in Dota 2 history: S A D B O Y S.

Though only thinly disguised as an Evil Geniuses tryout team, S A D B O Y S attracted the attention of DotA fans worldwide, largely thanks to the presence of one of DotA's most talented and flamboyant rising stars, Artour "Arteezy" Babaev. New-ish to the DotA scene were Ludwig "Zai" Wahlberg and Peter "PPD" Dager, two ex-HoN pros whose only prior Dota 2 experience had been with Tier-2 European teams. It was a risky move, to be sure, but Fear's faith in the new squad was quickly rewarded.

From January until late February, S A D B O Y S had their way with just about every Dota 2 team in the West and came away boasting a win-rate that has scarcely been matched, before or since. Against other premier teams, S A D B O Y S showed a surgical precision that put to rest any doubts about Zai and PPD's viability in professional Dota 2. Against semi-pro American and South American teams, S A D B O Y S exhibited game after game of clowny drafts that still ended in disgusting stomps. By the time that Evil Geniuses officially announced that S A D B O Y S would be their new Dota 2 squad, the team had already proved themselves to be among the best in the world.

Yet, in a moment of terrible poetic irony, Fear announced that he'd be taking a break to focus on healing an arm injury sustained from, presumably, carrying the dead weight of inferior teams for many years. In his place rose Mason "Mason" Venne, a player known almost as much for his skill as for his trash-talk. There was plenty of skepticism about the choice to replace Fear with a pubstar, but those doubts were soon proved to be unfounded. While perhaps lacking the experience of Fear, game after game of efficient farming converted to godlike and beyond-godlike streaks are testament to Mason's ability to play with a team at the highest level of Western Dota 2.

Now, Evil Geniuses has completely reversed the reputation for mediocrity that, just twelve months ago, seemed nigh impossible to shake. The team's victory over the Chinese juggernaut, Team DK, in the finals of The Summit proved once and for all that the team has what it takes to take down the very best teams in Dota 2.
When S A D B O Y S first began its domination of the North American DotA scene, the team did so on the back of a new, explosive, farm-heavy style that treated the mid role as a hard-farming carry. Though more vulnerable to ganks than a farming carry in the safelane, the style allowed Evil Geniuses to brute force their way through games on the back of an insurmountable gold advantage. While this meant that Evil Geniuses' success often depended on Arteezy's performance at mid, the young Canadian's prodigious mastery of heroes like Naga Siren, Outworld Devourer, and Shadow Fiend left opposing teams at a loss and cut down in game after game.

It didn't take long for Evil Geniuses to realize that if the mid-player was going to be the hard carry, then the safe lane would be open for non-traditional carries like Dazzle, Tidehunter, and, more notoriously, Venomancer. Like a timing attack in StarCraft II, a farming Tidehunter who can secure Arcane Boots and a Blink Dagger in the first fifteen minutes of the game opens up a whole host of weaknesses to be exploited. Moreover, while a farmed Tidehunter, Venomancer, or Dazzle isn't going to hold up to a farmed opposing carry in the late game, their impotence is irrelevant if the game doesn't go that long. Even if it does, a very farmed dual-core of Arteezy and Universe can stand up to just about anything.

For weeks, teams experimented with a variety of counterstrategies intended to gunk up the well-oiled S A D B O Y S machine. Conventional wisdom suggested that banning Arteezy's heroes was the right call until one fateful game in which Liquid targeted Arteezy's heroes exclusively but still couldn't exhaust the Canuck's hero pool. Then, when teams tried ganking Arteezy obsessively, they either failed in doing so or gave Mason and Universe so much space that it hardly mattered whether or not Arteezy was behind in farm. Other teams tried targeting PPD's heroes, only to get Arteezy'd again and again. DK finally cracked the puzzle at StarLadder 9; by first shutting down Universe and his space-creating antics, they were in turn able to shut down the global farming machine. At any given point, DK's cores had more space to both farm and maneuver, pulling the plug on Evil Geniuses in an ugly two-game series.

In response, Evil Geniuses began to experiment with more traditional lineups. When teams expected an Arteezy Naga Siren or Shadow Fiend, they suddenly found themselves against an Arteezy Invoker or Puck. Adapting to the style took time, as evidenced by a dip in winrate in late April, but by mid-May Evil Geniuses proved themselves capable of executing styles based on either a farm-heavy mid or a more traditional ganking mid.

These days, Evil Geniuses has both strategies in their playbook and are perfectly willing to pull either one out depending on their opponent. This makes Evil Geniuses highly adaptable and very difficult to draft against. Following their revenge victory over DK at The Summit finals in early June, they have proven themselves to be one of the strongest teams at the moment, and anything less than gold would be a huge disappointment for these boys in blue.

Mason "Mason" Venne - #1/1.5 Carry
Outside of a brief appearance on Dignitas' post-TI3 Dota 2 squad and the short-lived DeMoN-led team, Take Five, Evil Geniuses is Mason "Mason" Venne's first professional appointment in Dota 2. Naturally, this has precipitated the set of questions you'd expect about an ex-pubstar's viability in a cutthroat professional scene: how is he against players who aren't weekend DotA-warriors? Can he stand up to the pressure of LAN? Is his hero pool deep enough for professional play? Will his "toxic," I-don't-give-a-fuck attitude drag teams down with him?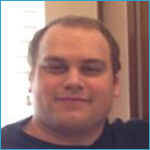 Slowly but surely, Mason has been addressing each of these questions, showing that he belongs on a premier team. We've seen a wide variety of heroes from Mason, even if it feels like he plays Mirana more often than not. His demeanor, both in game and out, comes off as more level-headed these days. However, that's not to say that there haven't been some rough spots over the last few months. Though Mason stated that he was confident in himself as a player, and therefore wouldn't see his performance waver on LAN, even the most ardent EG fans will begrudgingly acknowledge that on the first day of The Summit, nerves seemed to play at least some role in his uncharacteristically poor play.

There's nothing especially innovative about Mason's style. His mechanics are good, and his decision-making acceptable. Given space, he will dependably find farm and dish out the damage expected of him. But, realistically, he's the weak point in EG's armor, even if that's more of a comment on the overall skill of Evil Geniuses than Mason's individual capabilities. Compared to, say, XBOCT or Loda, Mason leaves a lot to be desired. Fortunately, what might otherwise be a major concern is ameliorated by the way Evil Geniuses typically distributes their farm.

Given that Mason is still in the first months of his professional career, some of this criticism may seem unfair. No one knows if Mason will fill the void that Fear's retirement has left or if he'll be nothing more than a footnote in the continuing story of Dota 2. This summer will likely decide the direction this narrative takes. It's clear that Mason has the skills and the talent to go far. It remains to be seen if he has the will to do so.

SIGNATURE HEROES
---
Artour "Arteezy" Babaev - #2 / 1 Core-Mid
A-God. RTZ. Artour. Arteezy. "Literally Cancer." Whatever you call him, the eighteen year old Canadian has seen his star rise astronomically over the last eight months. With a personality that's as loud out of game as it is in, Arteezy has singlehandedly shifted the meta and introduced DotA culture to the glory of Yung Lean, Orange Juice, or whatever it is that seems to strike his fancy at any given moment.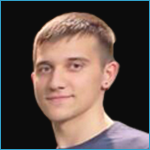 More seriously, Arteezy has become synonymous with extremely efficient farming and unrelenting aggression tempered by excellent decision making. In an age in which bottle-crowing and wave-spamming have become the norm, Arteezy made the midlane matter again. When he's on, it's not uncommon to see Arteezy boast more than 10 CS a minute by the 20 minute mark. Granted, CS like that takes a concerted effort on the part of supports to commit to stacking the jungle and ancients, but Arteezy has redefined the art of efficient farming. In more games than not, it's Arteezy, and not Mason, who ends the game atop the net worth chart.

Though he has shown himself to be competent with gank-oriented mids like Invoker and Puck, Arteezy is still best when he's on a hard farmer and, rather than ganking himself, waiting for [so] smart rotations from Zai and PPD. It's a pocket strat for some teams, but for Evil Geniuses, it's their bread and butter. All of this contributes to the impression that Evil Geniuses lives and dies by the midlane.
SIGNATURE HEROES
---
Sahil "Universe" Arora, #3 Core - Offlane
One of the few active Dota 2 professionals who can boast of having participated in every single iteration of The International, Sahil "Universe" Arora began his professional DotA career back in 2011, appearing at The International as part of Online Kingdom with fellow American, Fear. After stints on Dignitas and, for just a moment, Quantic Gaming, Universe reunited with Fear and returned to Evil Geniuses as part of the post-TI3 shakeup. Now, he is the most senior member of Evil Geniuses, bringing years of experience to an otherwise young squad.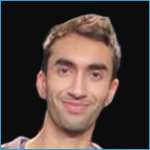 Conventional wisdom ascribes much of Evil Geniuses' ascendance into the highest echelons of professional Dota 2 to the prodigious skill and talent of Arteezy, but such an essentialist analysis ignores Universe's contributions to the team. Arteezy may be the most efficient farmer in the world, but to put that skill to use, he needs a lot of space. That's where Universe excels. In the early game, Universe is uniquely capable of drawing attention away from Arteezy and Mason, letting the two of them farm unhindered. Even when death is a certainty, Universe always seems to hold his opponent's focus for just a few seconds more, taking the pressure off his teammates just that much more. Say what you will about him, the man can take the heat.

In the late game, Universe's superhuman sense of initiation has snatched victory out of seemingly unwinnable situations more times than I can remember. For my money, no one else secures three, four, or five-man Vacuum-Wall combos with the kind of frequency Universe does. From beginning to end, Universe is a standout player in a team full of standouts.

SIGNATURE HEROES
---
Ludwig "Zai" Wahlberg - #4, Support
It's easy to get wrapped up in the glory of the big names on Evil Geniuses, but in some ways, Arteezy and Universe are simply means to an end. The truly defining features of Evil Geniuses' brand of Dota happens not in the off or midlanes, but in the space between them. As most pros will tell you, the quality of a team's support duo is the backbone upon which all other success is built. A truly excellent pair of supports, ones that play like they have some sort of telepathic connection, are worth their weight in gold. Zai and PPD are such a pair.

At just sixteen years old, Zai is among the youngest players currently playing Dota 2 professionally. Like his teammate PPD, he is one of the many exiles from HoN who switched to Dota 2 in the waning months of 2013, and, with PPD, began playing for tier two European teams before being offered the opportunity to try out for S A D B O Y S.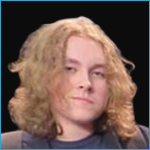 In general, when the draft demands it, Zai plays the more mechanically challenging supports (Visage and Enigma, for example), while PPD takes the less demanding heroes. There's a certain elegance to this, for it allows PPD to take a more global view of the game in accordance with his role as captain, while Zai can focus on his micro-intensive heroes. A bit like his Swedish comrade-in-arms Jerry "EGM" Lundquist, Zai tends to fall on the greedier side of supports. Trusting PPD to handle the strategic challenges while Zai tends to the tactical ones makes the duo one of the most potent in all of Dota 2. This isn't an unbreakable rule, of course, and one of Zai's most played heroes is Wraith King, arguably the least micro-intensive hero in the game.

Though Visage is quite weak in the current metagame, there was a time when Zai's Visage play warranted a first ban. These days, opposing teams typically use one of their first bans to take Enigma out of the pool. At the finals of The Summit, DK consistently refused to ban Zai's Enigma and were summarily punished for their decision. One week later, at the DreamLeague finals, neither Alliance nor Mouz made that mistake and were rewarded for their caution.
SIGNATURE HEROES
---
Peter "PPD" Dager, #5 - Support, Captain
Another transplant from the ever-dwindling HoN circuit, Peter "PPD" Dager entered the Dota 2 scene in late 2013, playing the support role on the tier-two European teams Super Strong Dinosaurs and Stay Free. It didn't take long for his play to pique the curiosity of Evil Geniuses, and by the end of February 2014, he had already become a full-fledged Dota 2 pro.

Though certainly capable of playing micro-intensive supports like Visage and Enchantress, PPD tends to prefer less mechanically demanding heroes like Earthshaker, Crystal Maiden, and, most famously, Treant Protector. With the attention this opens up, the Evil Geniuses captain can take a wider, more strategic view of the game, determining optimal rotations, keeping track of enemy item progression, and ensuring that the jungle stays stacked for Arteezy and Mason.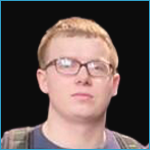 Of course, before all of the above comes into play, PPD shows off his real skill in the draft. One might expect that in transitioning from HoN to Dota 2, the most challenging aspect of the change in game would be acclimating oneself to the virtually limitless permutations of hero combinations possible in Dota 2. Perhaps it is something about his outsider perspective that has made PPD seem almost prescient in his capacity to forge synergistic compositions. His innovative drafts have helped guide Evil Geniuses to greatness and have revived heroes the meta had long since forgotten. Thus, in many games, the match is in their favour even before the horn is blown.
SIGNATURE HEROES
5. [Insert RTZ Joke Here]
4. Sweet Meepo Tears
3. "Someone Call the ASPCA"
2. Base Racer X
1. "Thanks for the carry, boys"