For a brief period in late 2013, Vici Gaming was the best team in the world. They reigned supreme in a hyper-competitive China, and dominated all foreign opposition at the EMS One Fall Season LAN Finals. They had nearly unmatched individual skill, the right heroes for their players, and some of the best strategy of 6.79.

As other teams began to adapt to the VG style, patch 6.80 rattled them further. The gilt carriage of VG's Cinderella story turned back into a pumpkin after the patch. The biggest benefactor of the extra chaos and luck-factor introduced by the invisible smoke change of 6.79, VG's seemingly unstoppable aggression ground to a halt as teams began to understand the predictable nature of the team's dual-roam and midgame push timings.

While they experienced a mini-resurgence in early of 2014 with the revival of tanky facerush cores in the Chinese meta, for the most part they have been unable to replicate their past success. Currently, they are at best the fourth strongest team in the East, and even that is not guaranteed. In cross-continent matches, VG have suffered several questionable losses to both Alliance and EG. Several months ago they'd have entered the upcoming ESL One as an absolute favorite, in their current condition, their final placement is anyone's guess.

VG's journey to TI4, therefore, is not an effort to bring their skill to newfound heights, but a quest to rediscover their formula for victory. VG have all the ingredients for a top TI4 finish within them, but the gears have simply been out of place. Iceiceice observed that VG seems to have become stuck, struggling in a state of limbo for months. This predicament has manifested itself in a variety of ways: imprecise teamfight coordination, incongruent decision making, and questionable drafting.
The key feature of all of VG's successful strategies was that they were uniquely suited for execution by their five players. Moreover, they ran a number of successful strategies during their prime, and ran each of them very well. They could either take towers with perfect discipline, or win chaotic fights that left other teams stumped. VG were not stymied if Rotk got shut down, as they had other heroes that could take up his role, while Sylar's self-sufficiency, Super's teamfight excellence, and the F-duo's roaming were all emphasized. VG had a strict plan each game and made decisions consistent with their overall strengths and objectives. However, as they experimented further, they began using lineups that they did not play correctly or which were easily stalled if Super or Rotk experienced too rough a start.

In terms of a preferred current style, VG is enormously flexible in their roles, but not in their strategies. Rotk can play a core Bristle, Doom, or Nature's Prophet, but can also excel as a tempo-controlling Batrider or Clockwerk. Similarly, Super will find himself at home on Storm Spirit, Doom, Dragon Knight, an aggressive Slark, Kunkka, Beastmaster, or Nyx Assassin. Sylar, of course, will perform admirably on an early fighting Weaver or Mirana, and look near peerless on a more selfish Antimage or Morphling.

VG is excellent at creating space for Sylar, however, they rarely give him carries that make use of that space and often the other four sacrifice too much in the process. It feels like VG needs to polarize themselves more in many of their lineups and use the concepts that have worked for them in the past; either give Sylar the carries he needs to save the game alone (Morph, AM, Spectre) and create space, or run a clear multi-core lineup in which the other four players don't stunt their own growth.

Finally, Fy and Fenrir work best when moving together or given a very clear plan. Other than perhaps DK's duo, no support pairing is as scary in a dual-roam environment. However, they have much more difficulty executing a division of labor, such as how EG's PPD sacrifices his levels to serve as the defensive anchor for his team, while Zai frequently accelerates his own growth. Since both Fy and Fenrir favour farm-heavy supports, they also tend to do quite badly if their early roaming does not pay off for them.

What VG still possess, despite all their current woes, is individual talent and inspiration. The video below of VG vs Newbee showcases this advantage perfectly.
Here, Hao's Antimage sees VG's heroes leaving his own (dire) woods. He immediately TPs to his safe T3 tower in order to farm a wave in the safety of his base. Before he even TPs, Sylar and Fy predict the movement and link with Rotk in the area. About a second after Hao TP's into this "safe zone," he gets jumped by three heroes and dies. While this is happening, Super shadows Xiao8's Doom in the forest and interrupts a potentially decisive TP home. VG's stalker squad gets out safely, and Hao is taught that farming in his base as Antimage will not be tolerated. This incredibly decisive movement and bold initiation is what sets VG apart from other teams. Will VG be able to display it consistently at ESL One and TI4, or will they look lost and disjointed yet again?

The key to VGs success hinges on several questions. How can they best accelerate Sylar's farm, and in doing so should they pick him lategame hard carries or cores that come online earlier so he can teamfight with them? Will the team do their research leading up to Seattle and know which Western teams they should fight against and which ones they can win by outfarming? Finally, how will rOtk and fy and Fenrir perform in the midgame?
Liu "Sylar" Jiajun - #1 - Carry
Sylar's teammates describe him as a "balanced carry player", an all-arounder who has been the most consistent carry of the past two years. While he is solid and spectacular in almost every area, Sylar also presents something of a contradiction; he's a fighting carry at heart, but performs best with farming heroes like Morphling and Anti-Mage. Instead of getting a Midas on heroes like Morphling, he will push aggressively, trying to bully the enemy team alone, or show up to fights early.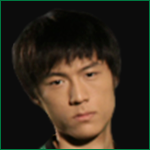 Sylar's play inspires trust, and both LGD and VG gave him leeway and responsibility that few other players are afforded. VG will frequently either reduce Sylar's farm to accelerate other players, or trust in Sylar to carry them to victory on his own. In both cases, he bears a difficult and unique burden that few carries are forced to shoulder.

Sylar's play style is very safe, rarely farming in dangerous areas. He simply does not get ganked, as evidenced by his average of 2.4 deaths per game despite often playing fragile or combat heavy heroes like Clinkz and Lycan. This is less than even the mighty BurNing, who has an average of three deaths per game. He is also probably the most mechanically capable carry today, capable of making breathtaking plays and farming well under any circumstances.

On the other hand, this safe play style also contributes to his weakness; Sylar does not know how and when to be greedy. Seldom is this more apparent than it was during TI3. While Loda and XBOCT rushed to Midas, and BurNing picked up a quick Battlefury, Sylar's freefarming Alchemist would refuse to put early points in Greevil's Greed. His preference for early fighting over maximising farm did not pay off in the TI3 meta, and in several crucial games he lacked that bit of extra oomph necessary to carry his team in the late game. Recently however he has begun experimenting with purchasing an early Midas in games with a quieter beginning, with somewhat mixed results.

Sylar can be relied upon to deliver an excellent performance no matter what predicament he finds himself in. While it sometimes feels as though he loses hope too soon or lacks that little bit extra to carry his team over seemingly insurmountable barriers, these critiques often seem only to be relevant because of Sylar's otherwise peerless skill.

There can be no doubt that Sylar is among the best of the best. The only question is whether he can clearly surpass BurNing and Hao, and bring his team victory in otherwise hopeless games.

SIGNATURE HEROES
---
Xie "Super" Juanhao - #2 - Core / Midlane
One of the youngest of China's DotA 1 stars, Super is a quiet, underrated player currently considered to be in something of a slump. In the past, Super has shown consistent play that puts him at the otherwise unparalleled level of Mushi and Ferrari. During VG's brief but undisputed reign, Fy and Fenrir continuously dual-roamed and placed Super in a dominating position. Super evades ganks, subtly pressures the enemy, and snatches victory in chaotic fights he shouldn't win thanks to his excellent teamfight decisionmaking.

With a few exceptions, Super does not normally drive his team forward by farm or movement like most of the best mids. Rather, he is an example of that rare kind of mid that serves as an anchor, a counterbalance to his longtime teammate Rotk's wild aggression. Super is almost never caught out of position, and is one of the few mid players who is always ready to back up his teammates when smoked on. On the other hand, if VG is losing a game, Super will rarely be the player to pull them back into it with rotations or ganking. Instead, it is his teamfight decisions and general movement on tricky heroes like Storm that set him apart.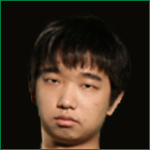 Super has been possibly the most flexible mid player for the past year. He looks good on nearly any hero, frequently playing weaker laning heroes like Dragon Knight, Alchemist, or Magnus, yet almost never loses his lane. For example, we recently saw him win as Magnus over Arteezy's Tinker despite PPD's rotations at the Summit LAN.

Lately though, Super has experienced difficulty in transitioning his always solid laning phase into midgame dominance. In part, this is due to VG giving Super more subtle strategic roles, requiring more of him than simply winning his lane and carrying the game. Furthermore, he just isn't drafted many of the heroes he excelled at previously, like Storm Spirit or Dragon Knight.

Unfortunately, Super also seems to have lost a bit of the extra spark that had carried DK and VG so far previously. Still, we would do well to remember that last year, before TI3, Super seemed to have plunged into mediocrity only to pick himself up and deliver some of the best performances of the tournament. Is a similar revival on the cards this year?

SIGNATURE HEROES
---
Bai "rOtk" Fan- #3 - Core / Offlane
Whereas the rest of VG is often undersold, Rotk always makes headlines. Whether it's telling Loda to "kiss his ass," crying after a crushing defeat, or making Chinese mainstream news for his high-level trashtalk, Rotk does not hold back. He is, without question, the face of VG. He is the team's drafter, captain, and ingame leader. More than anyone else, it will be up to Rotk to redesign VG's training program and put them on the right track once again.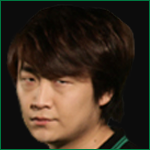 As a player, he has reined in the rampant feeding that led to his harsh ejection from DK. Though he still gives up first blood alarmingly often, he at least avoids consecutive deaths. Rotk plays the offlane very similarly to Iceiceice, always trying to skirt the limit of how much pressure he can get away with and often dying for it. This style has its uses, though. Rotk gives Super an easy time middle, either by tying down enemy supports in his lane or revealing smokes prematurely with interesting positioning.

Rotk excels on two types of heroes, initiators and frontline bullies. His Clockwerk and Batrider are among the best, while his Bristleback dominated during VG's ascendancy. In the last year, his success has come more from farming offlaners than initiators. Lately, this has shown through an impressive 12-3 record on Doom, a clear must-pick hero for VG if not banned.

Overall, Rotk is an excellent, albeit volatile, leader. His performances can be erratic, but in general he excels at controlling the tempo of the game, as long as he's not completely shut down early. His main weakness is playing from significantly behind, as he lacks the finesse of some other offlaners who might be able to eke out a living from the lane without the high death count.

SIGNATURE HEROES
---
Chao "Fy" Lu - #4 - Support
In a Chinese scene that relies almost exclusively on four year+ godlike veterans, Fy is an extreme anomaly. Arguably the best support, and certainly the top rookie of the past year, Fy is the flashy circus show in an otherwise solid VG squad. Whether it be sublime positioning and targeting, perfect initiations and spell steals, casual solo kills on carry heroes, or instantaneous reactions, he will make your jaw drop and carry his team to victory.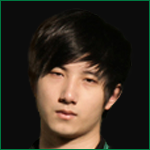 Since TI3, he's probably the only other support player who can really be compared with, or even seen as above, DK's inspiring Lanm/X!! duo. It's difficult to label Fy simply because he does everything so well; his ganking is peerless, he rarely feeds, and he has the impact of a core hero in teamfights. In terms of players, he possesses the farm of Aui_2000, the stability of X!!, and the ganking of Xiao8. Oh, and if that wasn't enough, he's also one of the best solo players in the world. As a support.

This individual skill and impact is clearly recognized and accelerated by his team. In many of their strategies, Fy regularly gets a higher farm allocation than any other support in the world. His support Nyx will get a Blink Dagger faster than an offlane Nyx. His Earthshaker, a hero that normally averages just over .80 creeps/minute, somehow finds 80 creeps at 30 minutes, or 2.8 cs/min. Occasionally VG will four-man in the early-midgame, forcing Sylar to fight and leaving Fy a free lane to farm.

If you're interested in seeing what sets the best supports apart, and don't want to jump on the DK bandwagon, look no further than Fy. His Rubick is in a different league from any other player's, with the possible exception of X!!, while his ganking precision will fool you into thinking he's a core hero. He may appear to be on a different page from the rest of his team or become cocky at times, but no support in the world has a larger reliable impact in teamfights than Fy.

SIGNATURE HEROES
---
Linsen "Fenrir" Xu - #5 - Support
Like Fy, Fenrir is a rare gem of emerging Chinese young talent. Fenrir is often eclipsed by his teammates, but he also has the most potential for growth within the team. Even though he rarely makes big plays on his own, he forms one of the very best support pairings in the scene. Fenrir and Fy have been longtime friends, and this shows in their wonderful dual-roam coordination.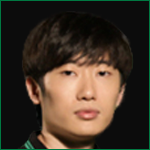 Even if he does get picked off more than VG would like, he still shares the low death stat that sets apart the Chinese top supports from those of the rest of the world, largely because he seems always to stay alive in fights.

As a learner, Fenrir has a drive and dedication that few others possess. At the D2L finals in Las Vegas, he declined opportunities that the rest of his team took for free buffet dinners or sleep so that he could study the games of potential opponents. There is little doubt that Fenrir will soon blossom into a consistently formidable, world-class player. Whether or not that that will occur in time for TI4 is anyone's guess...

SIGNATURE HEROES
5. Pugnas Will Push
Pristine Chinese discipline, executing a push strat gone awry.
4. Dual Core Conquers All
Due to multiple instances of individual excellence, VG's Antimage/OD dual-core eviscerates iG's powerful pushing lineup in record time.
3. Mixing Up the Farm
The devastating effect of getting Super a good lane and sacrificing Sylar's farm to fatten Fy. No other time will you see a support Rhasta outfarm a Mushi QoP.
2. Chaos Within, Chaos Without
VG's superstars finding victory within chaos. 21-20 to 23-40.
1. Veni, Vidi (and finally, Vici)
VG's strengths and weaknesses clearly displayed: Fy with the presence of an offlaner, global ganking, decisive dual initiators, excellent pressure while farming the whole map, missing cohesion, and incongruent decisionmaking.