Our reigning world champions, this time last year Alliance was the most dominant team on the scene. With five players who complement one another beautifully, Alliance is a rare example of a team built around great chemistry rather than emphasis on core mechanics and skill.

Alliance is, in a sense, the culmination of the legacy started by Jonathan "Loda" Berg and Joakim "Akke" Akterhall's original all-Swedish team, SK Gaming. Now, years later, the team's makeup represents a kind of subtle alchemy. The team boasts seasoned DotA veterans in Loda and Akke, one-time dark horses in Gustav "s4" Magnusson and Jerry "EGM" Lundkvist, as well as a subtle hint of erstwhile pubstar in Henrik "AdmiralBulldog" Ahnberg.

At the heart of the team is the decade-long friendship between Loda and Akke. With a few exceptions, the two have been playing Dota together since they were introduced to the game in 2005. Theirs is a mutual trust fostered over years knowing one another both in the game and out of it.

What makes this Alliance lineup truly special, and more successful than Loda and Akke's SK Gaming, is that its five players also seem to have the perfect mix of play styles and personalities to catalyse their development into the powerhouse that we know them as today.

Of course, that's not the whole story. There is also the alternate history of the Alliance, a history in which the team's origin in Loda and Akke attempting to recreate SK is matched by No Tidehunter picking up the two Swedes. In that respect, the emphasis on friendship is marred only by the unceremonious ejection of Jacky "EternaLEnVy" Mao in favour of talented, Swedish-speaking support, EGM… but the days of No Tidehunter are long since past, and the alliance that was forged after his departure conquered last year's International.

This year, the same Alliance will do everything in their power to conquer TI4.
While Alliance can't be said to have invented split-pushing, or Rat Dota as it has come to be known, they are certainly among its biggest proponents. Adept at playing heroes that thrive on pushing lanes and creating space for the team, the Swedes often grind their opponents down from two directions at once. With Midas galore, Alliance plays for the late game, when the team can utilise its incredible farm to its fullest potential.

At the core of the team that won The International 3 lies a flexibility and interdependence greater than that of almost every team. Bulldog's Furion and Lone Druid were able to stifle the development of the opposing supports and allow for a midgame tempo based around the playmaking ability of s4. s4 is in turn supported by Akke's pressure and map control, as well as EGM's ability to always have more presence than the opposing support. Combine this with Loda, one of the most experienced and stable carry players in the world, and you have the titan that triumphed last August.

Alliance are masters of choosing when to fight, or at least they were masters of it when the meta was more conducive to their split-pushing style. The complex interdependencies we described above have since come to be their greatest weakness. In the patches since 6.79, when Alliance seemed almost unbeatable, things have begun to slip away.

We've seen major changes to Observer and Sentry Ward vision, and to Smoke of Deceit. These changes combine poorly with AdmiralBulldog's shallow hero pool, s4's unfamiliarity with farm-oriented mids, Akke's willingness to sacrifice himself, and EGM's tendency to overfarm. The aspects of the game that Alliance had always capitalised on changed, and Alliance found its ability to operate as a well-oiled machine disrupted, contributing to a perceived slump in the months following TI3.

This is not to say that the Alliance is by any means irrelevant. It is, after all, a team of five highly skilled players. The important question is whether they have adapted to the more aggressive, multi-core Dota that today's meta demands of them. While Loda and AdmiralBulldog excel in their roles as farmers and occasional split-pushers, they cannot do that as easily in this version, and must adjust their play styles accordingly.

A year ago, Alliance won a TI by playing around their opponents, using the map against them in every phase of the game in order to to tilt the advantage in their favour. Today, teams are far less susceptible to this kind of play, and will likely meet the Swedes head on. It cannot be disputed that they are the best split-pushers, the finest "rats" in the world, but the question many critics are asking now is whether or not the rats can stand up to today's early-game aggression?

While the current multicore meta has led to lots of early rotations and ganks, favouring teams that like get aggressive early, Alliance is a team that focuses squarely on the throne from the get-go. They have embraced the multicore meta, but their multicore is different from that of most other teams. Instead of having their cores fighting in the early and midgame, they prefer to have Loda farming and Bulldog splitpushing, while s4 looks for key initiations in the midgame.

While they are not averse to fighting in the midgame if they have to, their true strength lies in their ability to avoid and even disengage from fights that they do not want to take. Alliance seldom fights for fighting's sake; they fight only if they feel they can win, and moreover, if they feel that it fits into their overall gameplan.
Jonathan "Loda" Berg - #1 - Carry
One of the most famous and historic figures in Dota, Loda is the man who came in and transformed No Tidehunter from a decent European team to a world-champion powerhouse of modern Dota. Often he will change the tempo of the game several times, quickly switching between bursts of hyper-aggressive, almost CIS-style Dota, safe, standard farming, and hardcore split-pushing.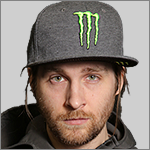 Loda's style of carry is one that relies on getting a steady stream of kills to compliment his CS. This is a stylistic choice, but also one that's needed with EGM playing a slightly more farm-dependent support. However, if the opposing team is playing more defensively, Loda is able to remain patient, slowly soaking up farm and waiting for the perfect time to attack. This patience shows later in game as well, with Loda occasionally abandoning his lane to roam, waiting for the right time to pounce onto an unsuspecting target.

On the off chance that Alliance aren't ratting their way to the win and choose to actually teamfight, Loda will often serve as an initiator, jumping into the fray to pick off a target, before going into the bulk of the main fight or, as the main aegis carrier on the team, serve as a tank to soak up as much damage as possible. This initiation role shows in his preferred heroes.

SIGNATURE HEROES
---
Gustav 's4' Magnusson - #2 - Core / Mid
Loda first spotted s4 while he was playing HoN and, since his switch to Dota 2, s4 has become the main strategist and picker for The Alliance. s4 was emerging as one of the better mids in Europe after the creation of No Tidehunter. When Loda returned from Singapore after the dissolution of team Zenith, he quickly fixed on s4, recognising him as the best mid player in Sweden at the time. In the months following Loda and Akke's joining No Tidehunter, s4 further developed into one of the best mid players in the world.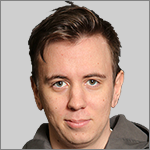 Alliance is heavily reliant on s4 to control the tempo as the laning phase starts to give way to the midgame. For this reason, s4 often avoids risky confrontations in the lanes, preferring to bide his time and secure his early farm. s4 excels in this role, especially knowing when to be patient and soak up enemy pressure and when to be actively seizing the initiative and leading team aggression against enemy supports and carries. Sometimes, one or both of the supports will come to gank his lane to assist in the second or third attempted kill. Occasionally, it will be Loda that rotates instead. Once some kills are in the bag and s4 has secured key items for his hero, he will roam all over the map, pressuring the opponents whenever possible, creating space for his team and managing the tempo of the game. This tempo setting ability can best be seen in his acclaimed Magnus. Indeed, his play on the hero would later earn him the nickname Son of Magnus, a name which just happens to be the literal translation of his surname, Magnusson.

This is not a foolproof strategy; if s4 is caught out often in the early game, be it from ganks or simply pure aggression from the other mid player, he shambles into the mid game off balance. Early deaths seem to put him far behind compared to more resilient players. Occasionally, an early disadvantage will have the effect of putting him down for the rest of the game. That said, with the help of his teammates, s4 is more and more often able to detect this aggression and work to negate it.

In teamfights, he serves a role similar to Loda. Mirroring his laning style, s4 is patient and precise. He likes to start a fight by initiating onto a single hero or swooping in to pick them out from their team for a quick kill. His timing with AoE spells is impeccable, often able to catch entire teams or at least groups of four with spells like Reverse Polarity.

SIGNATURE HEROES
---
Henrik "AdmiralBulldog" Ahnberg - #3 - Core / Offlane
AdmiralBulldog is a misleading name, especially when your core skill is ratting. An EU pubstar recognized by Dendi and first used as a Na`Vi standin in June and July of 2012, AdmiralBulldog was part of
No Tidehunter from its creation. Within months, he had proved his potential by almost eclipsing the very players that he once stood in for. Not banning Lone Druid against No Tidehunter was essentially suicide, as many teams came to realize.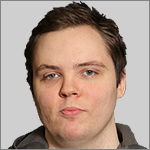 Taking up residence in the offlane, Bulldog is one of the most accomplished players in his role. With a distinctive style of play, Bulldog is aggressive, but in a slow, paced fashion. From the first creep wave, he applies a steady pressure, pushing at a comfortable pace, beating his foe back to their tower with remarkable consistency. When it comes to kills, Bulldog is ordinary; he finds kills when the opportunity presents itself, but he also plays it safe. He is seldom baited into risky situations by his own bloodthirstiness. He will occasionally find his way down to mid to secure a kill with s4, especially after the offlane T1 is taken.

Despite his incredible skill, the most common criticism of Bulldog is of his rather small hero pool. Admittedly, though he has recently made efforts to expand it, it hasn't plagued him much. Bulldog needn't fix what ain't broken. He is often among the top three players on his given heroes (Nature's Prophet, Lone Druid). With recent successes on Dark Seer, Centaur, Batrider, and Bristleback, Bulldog is making himself even more dangerous.

In teamfights, Bulldog is– who are we kidding, Bulldog is the Master Splinter of Rat Dota. He doesn't teamfight... but in the alternate universe where he does, Bulldog often acts as tank and DPS, dishing out as much damage as he takes. With excellent positioning, he's able to maximize his effectiveness, blocking spells, narrowly escaping AoE damage, and lining up perfect skill shots.

SIGNATURE HEROES
---
Jerry "EGM" Lundqvist - #4 - Support
Enter God Mode is a great moniker for EGM, not just because of his high individual skill, but because he bestrides two worlds, often playing a "3.5" position. While he is not technically a core he is often given, or rather takes, as much farm as one and makes good use of it, building big teamfight items and then often having enough to pick up some key items for himself so he can contribute more heavily in late game teamfights.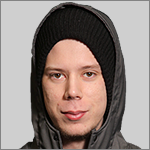 Filling the gap left by EternalEnvy in 2013, many were unsure how he would fare against the top tier teams No Tidehunter were then consistently matched up against, but with strong showings on signature heroes such as Io, Rubick, and Windrunner he quickly proved himself to be up to the challenge of playing at the absolute top level.

At TI3 EGM was often seen building a Heaven's Halberd on his signature hero of the tournament: Naga Siren. This together with the hero's strong ultimate allowed EGM to take a big role in both the early and late game. Together with Akke they were two of the key components that made Alliance so dominant.

EGM's greatest strength, however, is his ability to farm where it can be found. If there is farm anywhere on the map that is not going to one of the cores, EGM will be there to pick it up, which has led to the reputation of being one of the most "greedy" supports in the world. As a support for Alliance he is sometimes forgotten and when he occasionally "Enters God Mode" he is able to surprise all teams with either great farm of big plays.

SIGNATURE HEROES
---
Joakim "Akke" Akterhall - #5 - Support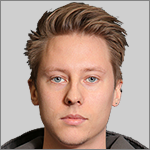 A strong contender for the title of best looking player in the West, Akke is the foundation on which Alliance builds most of their drafts and plays. Noted for his stellar micromanagement, the Swedish support made a name with both his Chen and Enchantress, two of the most micro-intensive heroes in the game. He smoothly manages both his own hero and several creeps at the same time. If Akke gets Chen, an army of Centaur creeps will follow him at some point, one way or the other.

With his spectacular warding and overall map-presence, Akke makes sure the rest of Alliance can either farm in peace or gank in style. The glue that holds the their style together, he is the reason Alliance is able to keep pressuring opponents while controlling the map in game after game. While playing the aformentioned micro-intensive heroes, his control over these heroes especially shines in teamfights. Engaging often with two creeps at once for a dual or even triple stun, Akke serves to set up the fight, duck out, heal, and move in again for stuns and additional damage.

While he thrives in the shadows like the thoroughbred support he is, he is still capable of the big plays that many supports don't get the chance to show off.


Those blocks.
When playing heroes such as Keeper of the Light and Crystal Maiden, his positioning is equally excellent, albeit not as offensive, often buying a Quelling Blade to hide in the safety of the woods on KotL. Always looking for opportunities Akke plays a pivotal role in allowing Alliance do what they do, effectively aiding their calculated and precise movements through the map and coordinating to catch enemy heroes by surprise.
SIGNATURE HEROES
5. The start of a Legend
4. To Rat or not to Rat
3. An old Split learns some new tricks
2. Once again the hope of the West
1. Million Dollar Dream Coil
Credits
Images: Alliance
Contributors: Kupon3ss, peanutsfan1995, TanGeng, miwi, riptide, SirJolt
Editors: SirJolt, Firebolt145
Art: Nixer