For much of the world, Na`Vi is the face of Dota 2. From winning the first International to being a dominant force ever since, they are far and away the most loved team in the world and with good reason. A team of vibrant personalities like Danil "Dendi" Ishutin and Dota veterans like Clement "Puppey" Ivanov, Na`Vi has set the standard that other teams aspire to, both on and off the field of battle, for years.

A veritable circus of styles led by a sagacious ringmaster, Na`Vi is the only team in the world to make the finals of all three world championships so far. They are known for their wide array of strategies and, with Puppey at the helm, they certainly have the experience to draw from in order to draft and play Dota in any imaginable style.

If you can conceive a strategy, if you can theorycraft a draft, the chances are that Na`Vi have played or will play it at some point. They possess a confidence and poise unmatched by any other team. They are adept at playing under pressure, displaying this ability time and time again in LAN environments, whether it be in front of a crowd or, in the case of the TIs they have attended, the entire world.

Na`Vi are perhaps the only team that does not have to prove themselves to anyone; they are going to TI4 fully aware that they have won it all before and can win it all again. The fact that Na`Vi has reached the grand finals of every single The International means that even the team's most ardent critics cannot write Na`Vi off in Seattle. If they live up to their legacy and play the great Dota they usually do, then they will be a force to be reckoned with at TI4.

The problem is, however, that Na`Vi head back to Seattle this year not just as three-time finalists, but as two-time runners up. Moreover, the 2013-2014 season has not been going well for them, and they failed to dominate the Western scene after their second place finish at TI3. They won the occasional LAN, including Starladder Season 7 and Season 8, as well as online leagues like the Dota 2 Champions League Season 1, but exited early or failed to qualify for others. Their recent performances at the Starladder Season 9 and The Summit LAN finals were certainly less than stellar.

However, there is no reason to believe that this is anything but a one-off setback for a team that has otherwise shown themselves to be the very best that the West has to offer. Perhaps the Key Arena is the grand stage the Na`Vi's circus has been waiting for to make its triumphant return. If all of the parts of their act come together, they could very well give us some of the most memorable moments of TI4. Indeed, one of these moments, one beautifully coordinated teamfight or blistering defence of an ancient, may just win them a world championship.

Imagine Na`Vi fighting that long battle through the Loser's Bracket they have fought so many times before, to gloriously lift the Aegis of Champions high above their heads at Key Arena. We will remember them not only for being the best team in the world, but for being the team that played and lived the moments we remember.

They tasted victory three years ago, but that's ancient history in the Dota world. Can they do it again?


Na`Vi are the true performers of the Dota scene. They are well known for losing early on in tournaments, dropping down into Loser's Bracket and slowly crawling back to victory. In fact, some would say that Puppey and company feel most comfortable walking the tightrope between victory and elimination, bringing in the various parts of their act together at just the right time and in just the right way to create moments of magic that no other team can quite achieve, whether they come from an inspired Dendi hook or a tricksy Kuroky lift.

The Play
Though moments like this can be planned and discussed in team meetings and Internet theorycrafting threads, their actual execution is best left to trained professionals. The genius of Puppey's draft to counter iG's Naga Siren plays no small part in this play, but it is his team's execution at that precise moment in time that makes it endure in our memory. From LightOfHeaven's clutch Black Hole to Dendi's Ravage steal and everything that happens after, The Play is a microcosm of what makes Na`Vi great.

Na`Vi's lineups, whether it be TI1 winning roster with Artstyle and LightOfHeaven, the team with ARS-ART, or their current lineup, have always contained an incredible amount of individual talent. What makes them special is how they combine their talents, the way they band together the masterful drafting of Puppey, the flashiness of Dendi, the explosive initiation of Funn1k, the precise control of Kuroky, and the bear-like charges of XBOCT. They are masters of playing in the moment.

As an example, let's look at Na`Vi's game against Tongfu's stacked lineup last year. No other team in the world would have the sheer gall to pull off what Na`Vi did, using Puppey's Chen's Test of Faith and Dendi's Pudge's Meat Hook to completely mess with the Chinese and in particular their carry player, Hao. The combination was grotesque, utterly humiliating, almost hubristic, and yet Na`Vi rode it to victory.
As we mentioned above, it has been a rough year for Na`Vi, and part of their recent slump can perhaps be attributed to the current meta. As Dendi himself said in an interview during The Summit LAN Finals, though Puppey has been picking heroes that fit the current meta, he has not been choosing heroes that fit with their playstyles.

However, if the last three world championships have taught us anything, it's that history doesn't just remember the victors in Dota 2. Na`Vi may win or lose titles, but in the end we will remember them and the tournaments they played in by the moments in which the Dota universe seemed to slow and its fundamental laws seemed to bend. Thanks to Na`Vi, we know that games can won by a Blink, a Hook, a Test of Faith that seems to defy the rules that govern our little Dota world. Whether we are fans of them or not, whether we want them to win or lose, we will all wait and watch for those flashes of brilliance.

Alexander "XBOCT" Dashkevich - #1 - Carry
One of the most controversial carries in the West, XBOCT is known for his hyper-aggressive plays which often lead to him over-extending in team fights. Many fans and foes feel that his playstyle is too volatile, throwing advantages away by attempting to break opponents in unwinnable situations. Dota 2 casting studio BeyondTheSummit once rated him 4/10 in one of their pre-game analysis sessions, a rating that soon became a meme within the community, with even Na`Vi themselves playing on the joke.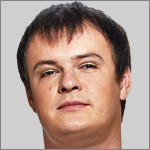 All of this, however, is unimportant when considering his role on Na`Vi. XBOCT has been with the squad for over three years now, and along with Dendi and Puppey form the very core of Na`Vi. While his play may appear hyper-aggressive and even erratic to outsiders, the fact remains that his undeniable fearlessness simply fits Na`Vi.

Perhaps Puppey has mastered the art of reining XBOCT in. Perhaps Puppey knows how to dissuade him from buying Rapiers or leaping senselessly into battle, but when you're up against the fence and there's no hope left, sometimes the only way out is to play like you only live once (buybacks be damned!). In situations like that, XBOCT is the guy you want leading the charge.
SIGNATURE HEROES
---
Danil "Dendi" Ishutin - #2 - Core / Mid
If Na`Vi is the face of Dota 2, then Dendi is its most visible feature. Behind his boyish charm and disarming smile, there lies a killer instinct that has made him one of the most feared mid players in the world. His Pudge is one of the most common respect bans in all of Dota 2, and there was a time early in Dota 2's history when nearly every Chinese opponent first banned the hero against Na`Vi simply because Dendi was so dominant on it. While the pick is much less common now, his Butcher still sends chills down spines whenever it appears.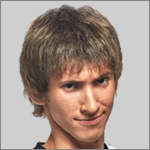 Once described as the Mushi of the West, Dendi is known for his versatility and large hero pool. His role on Na`Vi is that of setting the game's tempo, usually winning the mid lane before snowballing on precise, burst-heavy, and aggressive heroes like Templar Assassin or Puck. The control he provides with these heroes is crucial for Na`Vi's mid game, providing space for XBOCT's 'harder' carry to farm for the late game.

However, this style has lost favour in the current meta, which tends to utilise farming mid heroes over fiery tempo setters. While Dendi can certainly farm if called upon to do so, this does not exploit his biggest strength of making jaw dropping plays that stun players and audiences alike. It remains to be seen whether Dendi will be able to successfully adapt to the farming-mid style, or if he will simply defy the meta and win through his signature flair.

SIGNATURE HEROES
---
Gleb "Funn1k" Lipatnikov - #3 - Core / Offlane
Picked up by Na`Vi in their early 2013 shuffle, Funn1k is a highly skilled offlaner and fearless initiator. Famous for being able to stay alive against even against the most pressing opposition, he steadily balances push and farm throughout the game. He may not be as flashy as Dendi, but this resilient play is part of what helps Na`Vi secure and maintain early leads to keep a strong momentum rolling into the mid and late game.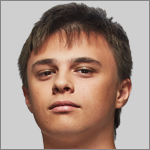 Funn1k is a flexible laner with a large hero pool, capable of playing cores in both the safelane and offlane role. He is usually found on high-impact and involvement heroes such as Doom, Puck, Clockwerk, Timbersaw, Batrider, and Nyx. With excellent timing and positioning, as well as the game sense of a natural predator, Funn1k is often Na`Vi's default teamfight initiator, yet he manages to stay alive throughout most engagements by expertly maneuvering around the action and controlling the fight.

Overall, his vast repertoire of heroes and positions allow Puppey a lot of flexibility when drafting. He is a strong third core that Na`Vi can always depend on to get the job done.

SIGNATURE HEROES
---
Clement "Puppey" Ivanov - #4 - Support
Puppey's sheer size in person is matched only by his imposing presence in game. As the captain of Na`Vi, the Estonian is responsible for some of the most outrageous calls in the game over the years. With the trust placed in him by his teammates, Puppey is able to turn suicidal dives into spectacular pickoffs, completely changing the course of the game with a single chaotic teamfight. A battle-hardened LAN performer, Puppey is able to accept disadvantages in a best-of series and sit back, slowly edging his team back into contention before striding confidently into the lead.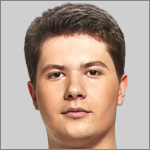 However, his captainship is not just about what he does between draft and throne, and his impact starts well before the heroes hit the field. Puppey is widely regarded as being one of the best drafters in Dota. Sure, all good drafters are able to exploit their team's hero pool while devising picks that are difficult to read, but Puppey goes further than that. His mind games include letting seemingly overpowered heroes through, stalling on important picks, sitting by as reserve time ticks away, all in an effort to manipulate his opponent. His calculated shrewdness forces Na`Vi's opponents to always be on their feet, fretting on every decision they make in the pre-game.

As a player, Puppey is known for jungling supports such as Chen and Enchantress, both of whom he puts to good use in the early game by efficiently ganking and creating space for his cores. Adept at micro-managing these kind of heroes, he is as capable of making game changing plays for his team as Dendi.

Seriously though, Puppey is really tall. Like, you could stack two Soes and just reach his height.
SIGNATURE HEROES
---
Kuro "Kuroky" Salehi Takhasomi - #5 - Support
Like Funn1k, Kuroky was picked up by Na`Vi in February of last year. A previous teammate of Puppey's during their legendary Ks.int days in 2008-2009, he shocked the scene to its core and was touted as the first "child prodigy of Dota" at the age of 16. He went on to become one of the scene's most successful Western carry players.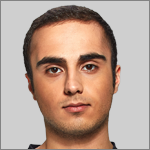 Picking up Kuroky was a break from tradition for Na`Vi, as he is the first player outside the CIS scene to ever wear the yellow jersey. He has since overcome national and linguistic boundaries to become a vital part of Na`Vi's play. He prefers heroes that are useful in trilane engagements as well as teamfights in general. Although he is well known for heroes such as Dazzle, Visage, and Wisp, his signature hero is without a doubt Rubick. His ability to steal crucial spells in the middle of chaotic teamfights has resulted in early Rubick bans even though fifth position heroes are rarely removed from the pool.

Aside from individual heroes, Kuroky displays a sixth sense for detecting rotations and attacks while turning simple support plays like warding into an art. His teamfight ability is second to none. Brilliantly coordinating with the rest of his team, Kuroky hops in and out of teamfights with ease, causing chaos for the enemy while holding his team together before retreating out safely. Notably, he also tends to be one of the most farm-heavy 5th positions in the world, knowing exactly when to steal a creep or two from his cores, coordinating his farm with theirs as necessary.

In a Dota scene where #4 and #5 players are seldom brought to the spotlight, Kuroky stands out as a superstar support, capable not only of setting up the fights that keep his team ahead, but of making the plays that make us remember them.
SIGNATURE HEROES
5. Na`Vi Catches a Throw
4. Insanity Defined
3. The First Lady and Her Consorts
2. What is a DeathBall
1. Down To The Wire
Credits
Images: Na`Vi
Contributors: riptide, peanutsfan199, Kupon3ss, Tangeng, rabidch, opterown, Nixer
Editors: riptide, Kupon3ss, SirJolt, Firebolt145, Heyoka
Art: Nixer