The common understanding of DK's five players is that they are all geniuses, that they have each experienced the glory of their own coronations, and that they have all stood unrivaled under heaven in the midst of the adulation of millions. Yet they've all also experienced the the most crushing of defeats and have stood face to face with the abyss.

Bringing the dreams of their youth together, these five old boys chose to join together in 2013 - 2014 for one final journey, and despite the narrow path ahead of them, they still took that first step without hesitation. Since the team was formed late last year, they have waited patiently, slowly but surely gaining momentum. Their strength of spirit now guides them forward in these final hours as they move onwards, an atmospheric inevitability destined for Seattle.

Team DK is neither the Alliance of 2013 nor DK the iG of 2012, both Alliance and iG had very specific styles that they executed very well in their respective years of dominance, but DK is more than a team that can just play out a gameplan. On their best days, they transcend any single style of play.

DK has been the most dominant team of the 2013 - 2014 season so far. Though they seemed invincible during the days of 6.78 and were a strong team throughout the first few months of the 2013-2014 season, their reign over the Dota world extended from January - May 2014, where they won nearly every tournament they entered. Since May, they have been in a slump of sorts, losing two Grand Finals series in a row, but this does not mean that they aren't one of the strongest teams in the world, even right now.

Now, we are all in the eye of the storm, and if you're wondering about DK's record in the past month, make no mistake: this calm is an illusion. The winds have waned and you can smell the sea. But, the hurricane is all around us. We cannot see it right now, but rest assured it, it is there.

DK is the coming storm and, this July, it will descend on Seattle.
Known primarily for playing really well as a unit, DK maintains near-perfect farm allocation across its five positions, meaning that all of its players usually have precisely what they need, item and level-wise, at any point in the game. This gives the team a lot of flexibility when it comes to executing strategies. If DK is ahead, it is usually very difficult for their opponents to come back. The space created by their offlaner iceiceice and their mid player Mushi often helps them snowball by the midgame which leads to the inevitability of the greatest carry in the world in the lategame.

What really differentiates DK from other top-tier teams, however, is how they play from behind. While most teams struggle and make a lot of mistakes when they are playing catch up, DK usually manages to maintain their level of play no matter where they are in the game. While some would put this down to the high level of individual skill they have spread across their #1 - #5 positions, the truth is that this skill also leads to a strong bond between team members. Because they were each the stars of their respective teams before they were drafted to DK, they all have a lot of mutual respect for each other, and they know they can trust themselves and their teammates to make the plays that count.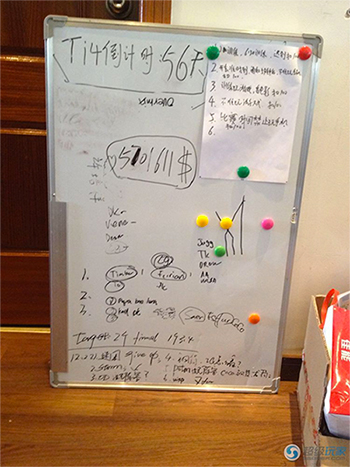 2:00 training, 6:30 training. Fine is 100 for being late. Be on time for meeting, no mobile phones allowed after 5 minutes. Fine is 100. (more)

Though the current DK roster have only been together for just under a season now, they very visibly have a good understanding of each other, and moreover, trust each other. This can be seen clearly in the ease in which they interact with each other in pre and post game interviews, and is of course also evident when they make comebacks like they did in the WPC 2013 Grand Finals, where they went from 0 - 3 to 4 - 3 in a Bo7. The trust borne out of a mutual respect for one another as well as an all-encompassing thirst and unity in goal; for DK, anything short of the Aegis of Immortal in July is defeat.

Having said that, even the most powerful wind must wane at some point. Given that they so very rarely do badly in the laning stage, DK sometimes seem unused to, and tend to struggle when they flat-out lose the laning stage, making sloppy mid and lategame decisions and generally looking out of sorts. Though they generally play well when they are down in the mid or lategame, they seem to have taken winning their lanes for granted for so long that not doing so sometimes makes them do funny things.

Their second and perhaps most visible problem is their drafting, and this is something they've had problems with since the inception of this new lineup. DK can be really stubborn with their drafts, as we saw in the WPC 2014 Grand Finals when they repeatedly gave iG their most effective heroes. In an interview at The Summit, DK's Coach, Wen Yi '71' Tang said that he saw problems in their WPC finals games from the draft down, but was obviously unable to voice his concerns since the game was in progres. He conceded that DK had a lot of work to do before TI4.

Their Achilles heel though, and some would say both their greatest strength and weakness, is the fluidity of their three carries. While BurNing, Mushi and iceiceice are certainly individually skilled enough to play all three lanes, they are in a sense also specialists of a lane, BurNing the master of the safelane, Mushi a mid monster, and iceiceice the admiral of the offlane.

Of course, as we said earlier, this fluidity is also their greatest strength, and some would say that limiting players of this calibre to single lanes or roles is selling them short. Why? Because DK is without a doubt the most flexible team currently playing Dota. In the Starladder LAN Finals, for example, they drafted nine different carries for BurNing during their nine games, showing off their versatility during one of the most stacked LANs of the season. With BurNing playing everything from a Morphling to a Pugna, and his teammates playing a very wide hero pool themselves, DK showed us in just nine games why it is so difficult to play against them.

Let's just say it then: DK is like water. Unlike their predecessors, they are not defined by a facerush or split-push. They are more than a single strategy. They are now a team that transcends gameplans. They are at a stage where they can play a number of different styles of Dota, even with the same lineup, and best of all, they can play with virtually any draft, against virtually any draft. However, in their recent games, they have stretched this truism to the limits, and it has now twice backfired, both times in the Grand Finals of a major LAN. A big part of DK's performance at TI4 is going to depend on their their drafts. If they can each give their cores a hero that suits their respective playstyle, beating them will be a tall order indeed.

At TI4, will they draft and play the genius-level Dota they were known for in the first half the year, or will they fly too close to the sun, and fall to their sudden deaths? Only time will tell.
#1 - Xu "BurNIng" Zhilei - Carry
Chinese Dota's most legendary carry, BurNing is one of the faces of Asian Dota. Known for his ability to farm consistently and play safe, Zhilei rose to prominence when he played for EHOME during their height of dominance in 2010. Often cited as the most dominant Dota outfit of all time, BurNing's run with the team helped establish him as one of the most consistent carries in the Chinese scene, a title he took to Team DK in 2011, and a moniker he retains to this very day. BurNing is best known as being the most visible carry of the 4-protect-1 era, an age in which his incessant, and of course, very effective farming won his team many a game. Dubbed the B-god by his many Chinese fans, BurNing is one of the faces of Eastern Dota, and rightly so.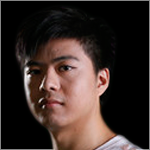 After the DK reshuffle of late 2013, BurNing built the new lineup around himself, hand-picking the very best in Asian Dota for one goal: to win a world championship. It's been clear that BurNing has wanted nothing more for years now. DK could not make it to the first TI due to a roster reshuffle and passport problems. At TI2 they underperformed, and at TI3 they crashed and burned amidst rumours of his retirement.

But BurNing is back in 2014, and back for TI4. He has the individual skill to carry his team, and he now has the team to support him as he does. If BurNing has ever been close to a world championship, it is now. He will go into the tournament as the strongest Chinese carry on the field, and with the space created by Mushi and iceiceice will look to do what he does best: farm up a veritable storm. For in the end, if DK is a hurricane that is to be unleashed upon Seattle, then BurNing is its eye.
SIGNATURE HEROES
---
#2 - Chai "Mushi" Yee Fung - Core / Mid
Mushi was widely accepted as the MVP of TI3, and for good reason. Orange's mid player at the time, he headlined throughout the tournament, both as an excellent captain and as a with hyper-aggressive mid player who could play a variety of different heroes,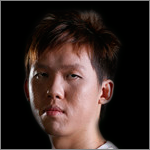 including his signature picks like OD and TA. His performance at the tournament was so impressive that he was signed by DK soon after, and has been playing very effective Dota for the team ever since.

Mushi is a veteran of SEA Dota, and has for years been the region's most impressive player. Narrowly missing a world championship in Seattle last year, Mushi was visibly devastated after Orange's Lower Bracket Finals loss to Na`Vi last year.

The feels, man. The feels.
If the sight of the greatest midplayer in the world sitting dejected on a Seattle sidewalk doesn't awaken something within you, then you truly possess a heart of stone. You don't need to be a fan of DK to root for Mushi. You just need to be a fan of Dota. Hailing from the heart of SEA, Mushi has for years represented the region in the game. Last year, he almost took it to a world championship, and this year, with the strength of DK behind him, he may finally go all the way, and bring the Aegis of Champions to the South of Asia.

Throughout the 2013 - 2014 season, Mushi has done what comes to naturally to him: win the middle lane. Along with iceiceice, he will be the space creator for DK, using his mid prowess to beat the opposition into submission in the early and midgame, in the process giving BurNing the time and space he needs to farm. With access to a score of different heroes, Yee Fun goes into the tournament of the year as the veritable face of Dota. There is no doubt that he will crack skulls this summer in Seattle. The question is merely how fast, and with what ferocity.
SIGNATURE HEROES
---
#3 - Daryl "iceiceice" Koh Pei Xiang - Core / Offlane
Since he is perhaps best known for his clowny, easy-going stage personality, it can sometimes be easy to forget that iceiceice is one of the, if not the most skilled offlaner in the world. On DK, his primary role is creating space in the early to midgame with aggressive offlane heroes like Clockwerk and Timbersaw. Known for his very effective control of the opposition jungle, iceiceice can meet and often neutralise some of the most stable opposition safelanes, in the process giving his own mid and safe lanes a huge advantage coming into the midgame.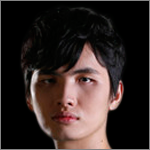 A long time SEA veteran, Daryl was a vital part of Team Zenith for years. However, after a disappointing performance at TI3, the team disbanded, and he was promptly picked up by DK as they created their new lineup. Known for his out-there play at the time, he was thought of as a risky acquisition by some. However, over the course of 2013 - 2014 season, Daryl has reined it in somewhat, and it appears that his madness has been somewhat tempered by the method of BurNing. In fact, some would say that his time with DK has balanced him out, and given his creativity firm ground on which to stand.
SIGNATURE HEROES
---
#4 - Zhi "LaNm" Cheng Zhang - Support
LaNm became member of EHOME after BurNing left the team to form DK in 2011, and he remained there right through 2011 and 2012, playing for the team at the first two TIs. One of the most versatile players in the Chinese scene, LaNm has played every position at the highest level, as evidenced by his popularisation of Tiny as a carry via games like this.


Yes, you can't stop the rock.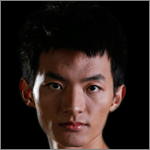 Known for his near-perfect execution of teamfights, it was thus no surprise when he was picked up by RattleSnake as a support player in 2013. Then, in the post-TI3 roster reshuffle, LaNm was hand picked for DK by BurNing, and took his place alongside X!! to form what is arguably the most effective support duo in all of Dota.

A masterful support, LaNm is known for playing micro-intensive heroes like Enchantress and Chen, and moreover, for getting a lot of farm and items on them. Teaming up with MMY, he rotates early and often, ganking when he can to make sure that his cores are winning their lanes. Though most of his work thus takes place in the background, LaNm can always be counted to make game changing plays when his team needs it.
SIGNATURE HEROES
---
#5 - Lei "X!!" Zhengrong - Support
Perhaps best known by his other moniker, MMY, X!! is a former top tier Chinese mid player now turned divine-tier support. EHOME's mid player during the height of their dominance, MMY and BurNing go way back. A vital part of Team DK even in their former roster, MMY was the only player BurNing chose from his old squad when putting together his new team.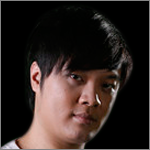 When close cooperation between a carry and a support is important for a game, MMY is usually the one to play the support role in that partnership. The BurNing-MMY Tiny-Wisp is now arguably the most feared Tiny-Wisp in the world. In short, MMY's long-standing friendship with BurNing obviously plays no small part in the ease with which he can understand and play with his carry.

Though he is well known for his clutch Rubick plays, his signature hero, of course, is Lion, a hero he used to play as a carry on EHOME back in the day. In the WPC 2014 Semi-Finals vs Alliance, MMY wowed the world when he blinked in and killed one of their supports right in their own base and indeed, this play is a microcosm of his support play in general. While he is most well known for sitting back and setting up plays for his team, he is also more than capable of making his own plays when the situation demands it of him.
SIGNATURE HEROES
5. The Gathering Storm
Almost trapped, almost tamed, almost defeated,
the wind stood still, unmoving.
And then, in the stillness, in the silence, a force within stirred,
and the storm rose again, more ferocious than before.
4. The Wind and the Sea Are Fellows, not Foes
Some tides wash out, waning with every wave.
Yet what of the persistence of the ocean,
the endless strides that crash upon the roughest shores
and wear all down to oblivion?

3. The Boundless Battlefield
The true battle does not occur in a single place.
A thousand individual skirmishes combine to create a war.
On the grandest stage, clashes echo unto the corners of the world.

2. The Immovable Mountain; The Divine Wind
All that is gold does not glitter,
Not all those who wander are lost;
The old that is strong does not wither,
Deep roots are not reached by the frost
- The Lord of the Rings

1. When A Dragon's Wings Beat Up A Storm
Orders are identified by classifications;
Once the classes are identified, one soon sees the limitations.
Knowing the limitations, thus become unlimited.
Like that where the Art is manifested in the world,
Is there where rivers merge into oceans.
- Tao Te Ching

Credits
Contributors: riptide, kupon3ss, alurr
Gfx: Nixer, wo1fwood
Editors: riptide, Firebolt145
Images: SCNTV
Introduction adapted from: this Sgamer article