Hello boys,

Not sure it warrants its own topic but I feel the question, albeit simple, could use too many answers to fit into the simple question simple answer thread.

Anyway, I took a break from dota2 in dec. 2017, and now I'm back. Playing offlane as usual, but... it seems much harder than before (3.9k mmr solo queue). I feel zoned a lot, very vulnerable, basically presented with a very unsettling choice :
- play extremely cautiously and get nothing (not good) ;
- juke my way near the creep wave / ninja some last hits if i can, and probably die in the process (not good).

Also, I do feel pressed to pick my offlaner before mid and core, more than before. Not sure why that is, it's probably just me.

My current solution is Underlord. I do win a lot of games with Underlord actually.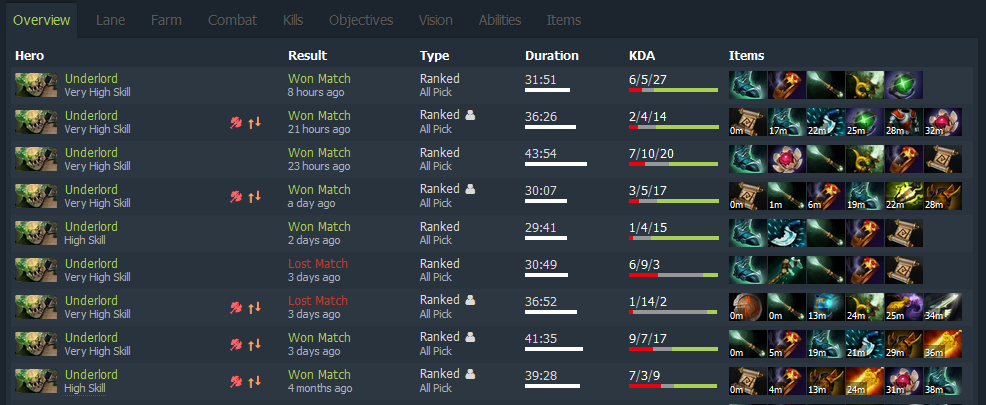 But mostly picking the same hero every game is getting boring, so my questions are : what's up with the offlane recently ? How do you guys play it, in solo queue (ie ~0% chance of dual lane) ? Hero suggestions, besides UL ?