Newbie Student Mafia XXX - Page 98
Grackaroni
United States0 Posts
Day Four Vote Count

ShoCkeyy (3): CopCake, Holyflare, Tubesock
Tubesock (1): Vivax
Holyflare (0): Tubesock

Not voting (1): ShoCkeyy

ShoCkeyy is currently set to be lynched.

Please let us know if you notice any mistakes! The deadline is Sunday, Oct 06 6:00pm GMT (GMT+00:00), which is in

Grackaroni
United States0 Posts
Mafia Victory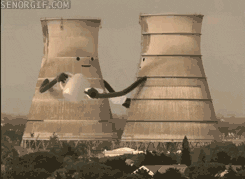 ---

Real life disaster struck the town, but loyal member Holyflare offered up his heartfelt sympathies.

"I offer myself up for sacrifices!" Shouted Holyflare. "I have no more will to continue on in this game."

But when the host rose from the dead to remind the town that they all had to continue killing each other to avenge his clumsiness, head coach Alakaslam assisted by Vivax were able to drag Holyflare across the finish line.

ShoCkeyy has been lynched. He was Vanilla Town


---

Holyflare is victorious. He was Mafia Rolecop
Vivax is victorious. He was Mafia Goon

Tubesock and CopCake have been endgamed. They were Vanilla Town.

Scum QT: https://quicktopic.com/52/H/ehYA2vYP2AjrG
Obs QT: https://quicktopic.com/52/H/ehtTm3D3nQZAN

Thanks to all of the players, coaches, and Jockmcplop for cohosting.

Holyflare
United Kingdom0 Posts
On October 07 2019 03:54 CopCake wrote:
Why did you extend the day?



HolyflarePerson was signed in when posted
09-30-2019
02:16 PM ET (US)


Edit

Delete
Pretty sure my maths works out right. Killing shockeyy who everyone wants to lynch and bf being modkilled would have got rid of 2 lynch baits for us and we'd be in the same position tomorrow but the focus would definitely be on you and tube. At least this way I can push that I was doing it for the good of the town and shockeyy is still alive to be lynched by everyone. No way they go for the mylo no lynch because townies are dumb.
Please log in (you can use your steam or reddit account!) or register to reply.