The Heroes We Love
what makes hots special
On June 2nd, Heroes of the Storm celebrated its third anniversary. What once started as a demo to show the capabilities of the StarCraft 2 map editor eventually transformed into the full game we all know and love. The game features unique mechanics like team leveling and more than 13 completely unique maps, but the heroes at its core are what make it special.
In three years, the game has grown from 37 heroes at release to 78, with the 79th announced
only a few days ago
. Here at LiquidHeroes, we live to share with the community the best this game has to offer. Today, we wanted to share something more personal: the impact that Heroes of the Storm has had on all of us. These are the heroes we love.
My favorite hero in Heroes of the Storm is definitely Illidan, always has been. I always thought he (and Demon Hunter in general) was super badass in Warcraft 3, and the mission where you get to play with him in Reign of Chaos is hands down one of the most fun scenarios in the game. Maybe I also kind of picked up on his teen angst and moodiness and likened myself to him?
Anyways, he was sick in Warcraft 3, and even though he's weaker in Heroes of the Storm—like a LOT weaker—I still enjoy his playstyle and pride myself on being able to outplay my enemies by outpositioning them and making risky plays at the right times. For the first year I played Heroes of the Storm, I pretty much exclusively one-tricked Illidan...he's just so much fun!
I remember during the early beta, I had a 1v1 Illidan mirror vs Zuna in mid, and he rekt me so hard haha. Back then, the game was so much less defined, people hadn't figured everything out, so Illidan was a solo laner who could single-handedly wreck teams in the late game with Meta/First Aid/Stoneskin. It was the age of skillshots and mages, so as long as you avoided the big damage like Ignite, you'd walk all over the other team. Since then, so many hard counters have been added to the game that Illidan struggles without some serious support, and that's made me stop playing him a bit. But mark my words, if I start losing QMs, you better believe I'll start queueing up with Illidan.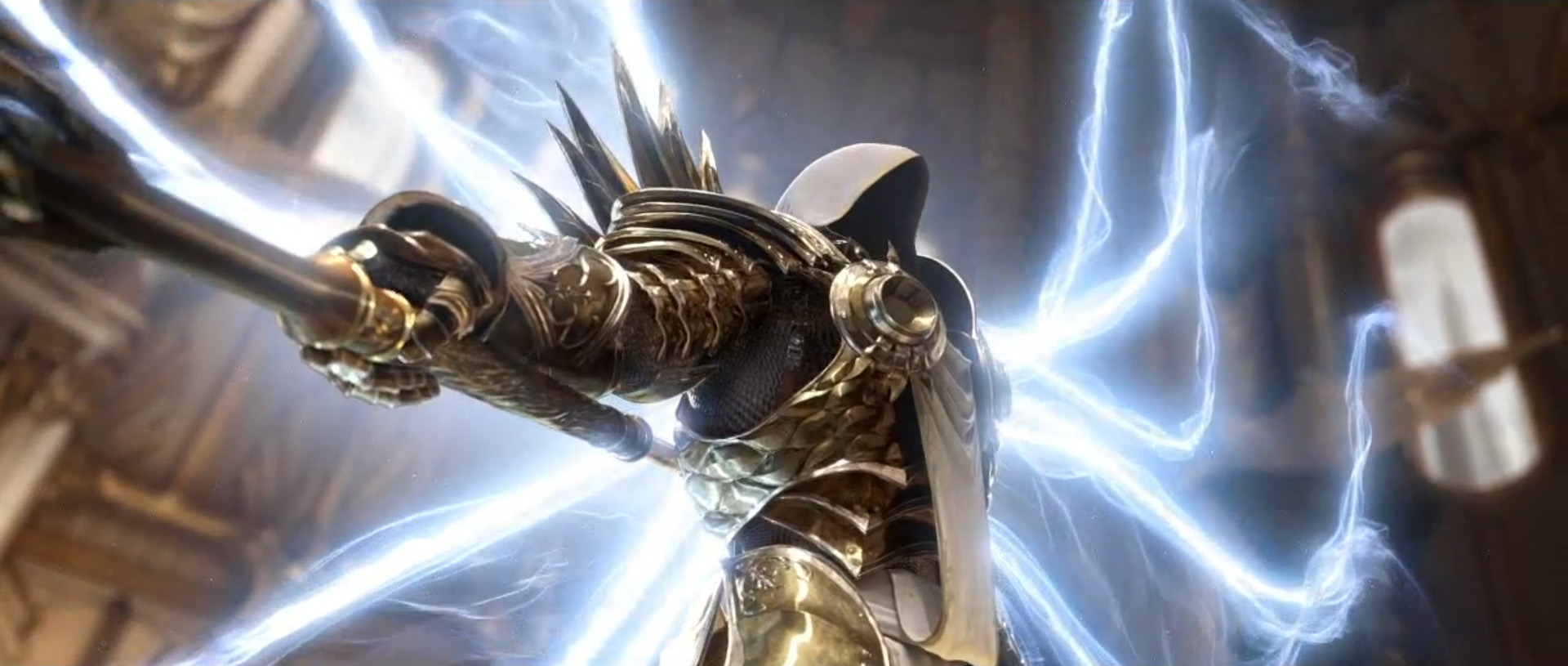 Attending BlizzCon had been a decades-long dream for me, one that finally came true in 2015. The convention experience was everything I imagined it would be, from the premiere of the
Warcraft
movie trailer to demoing
Overwatch
over six months before it would be released. That year's BlizzCon was the first ever
Heroes of the Storm World Championship
—that's right, the one won by NA. I was familiar with Heroes of the Storm from the alpha, and I already loved the game (I was a Zagara main at the time), so I went to the stage to watch part of the tournament. That decision put me right into the center of a roaring, passionate crowd, and I was swept up into that passion, carried away with it. It hasn't stopped since.
I knew Heroes of the Storm, but that tournament was my very first esports experience, my first glimpse of a world I would soon become immersed in. The clash of global metas and international playstyles opened my eyes to how rich and diverse a scene could be, and no hero embodied that more than Tyrael. Tyrael wasn't a hero I often saw played before BlizzCon, but he would have a perfect 100% win rate in that tournament. Teams simply didn't know how to respond to the pick, and couldn't figure out how to counter everything Tyrael brings to the table. Even the champions Cloud9 didn't figure that out, instead opting to simply first-ban him in every game they played. When I got home from BlizzCon, the first thing I did was open Heroes of the Storm and buy Tyrael.
In the years since that tournament, Tyrael continued presenting a puzzle in competitive HotS. The finesse and mechanical demands of the hero made him a staple of the Korean scene while going underrepresented in the west. Every international tournament, colliding metas would again have to race to understand the Archangel of Justice. Both Tyrael and the players have evolved together over time, defining his areas of strength, and the gap between Eastern and Western Tyrael's diminished. Today, Tyrael's power is recognized in every region, and his rework at the beginning of this year has kept him fresh and relevant.
Some heroes' designs are more interesting to watch then they are to play, but Tyrael's kit is perfect for both. More than just "fun," playing Tyrael is
satisfying
, and easily captures the fantasy of delivering justice to both your allies and your enemies. Playing Tyrael is exhilarating, a series of divine moments that flow right into the next. Pulling off the right Holy Ground or Sanctification feels downright sublime, with an impact that all ten players can feel.
A lot has changed since 2015 in Heroes of the Storm, but one lesson from that world championship remains true: whether you're entering Hero League, watching HGC, or just sitting down for Quick Match with your guild-mates, Tyrael is still the best hero in the game.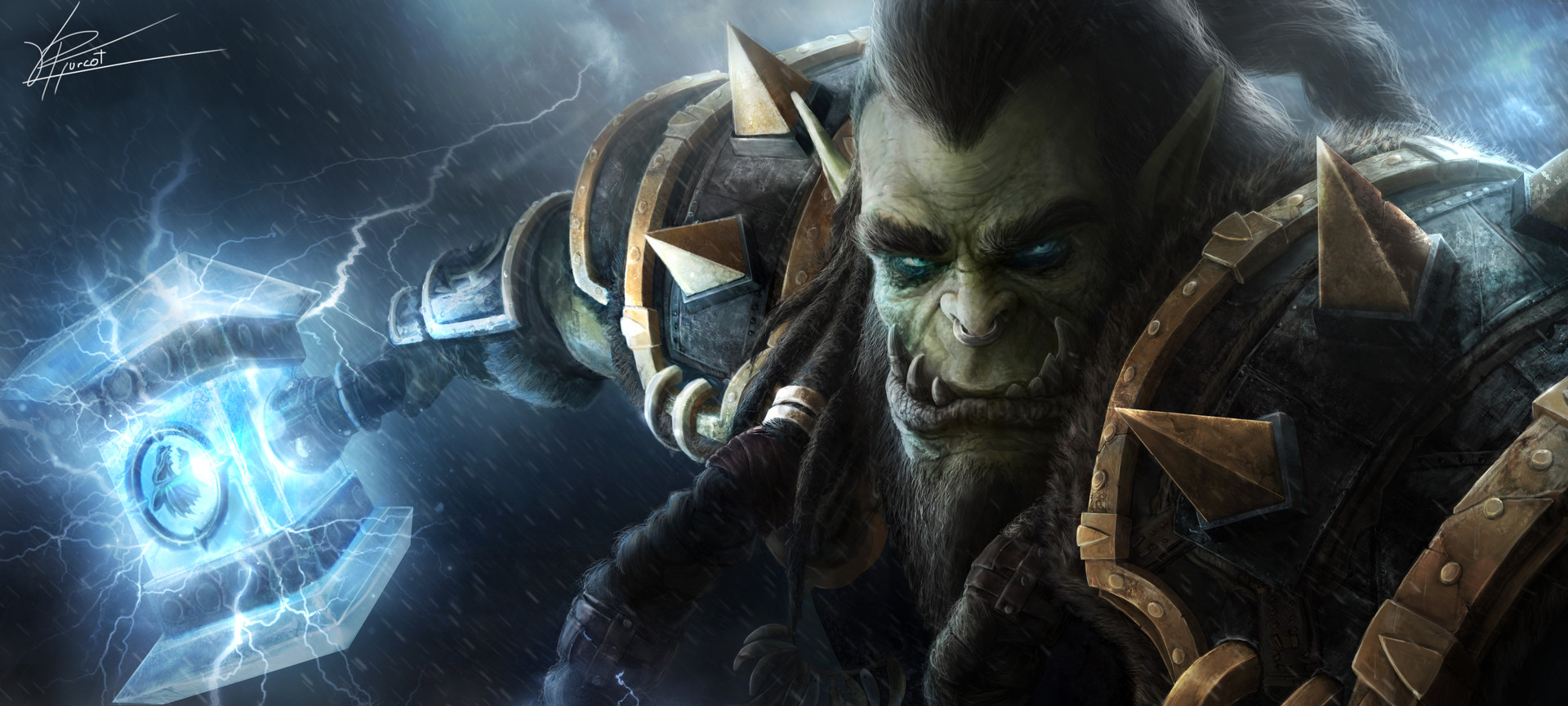 As children, my four brothers and I bonded through video games. Realizing this, our mother loved taking us to the nearest flea market or garage sale to see what cheap games she could find us. As long as we were finished with our homework and kept up with our chores, we were free to play to our heart's content. We weren't exactly a family of means, so we were usually behind the times when it came to video game consoles, and the family computer was one my mother and I built together out of scrapped parts.
I will never forget the summer of 2002, in which my mother brought home a stack of computer games in white paper CD covers from her latest garage sale run. Most if not all of the games were bootlegged copies of various old games; some worth the time, some not. As we rifled through the stack, one CD fell to the floor. I picked up the case and saw written in permanent marker, "
Warcraft 2
."
My brothers and I were captivated instantly. We had never experienced an RTS game before, and fell in love with the strategy and combat elements. That was back in the days of cheat codes, so we were addicted to finding out all of the games secrets. To this day, one of my brothers still plays an emulator of the game. This love led me to become addicted to everything Blizzard. Over the past 16 years I have "no-lifed" each one of Blizzard's IP's in some form or fashion.
That's why
Heroes of the Storm
is a nerd dream come true for me, playing as the heroes and villains of my childhood. While I have emotional attachments to many heroes in the game, I'd have to say Thrall is one of the most notable. He takes me back to my childhood, but also has one of the most interesting kits in the game. I love how synergistic he feels after completing
Echo of the Elements
along with
Mana Tide
and
Frostwolf's Grace
. He has a very cyclic style of play that appeals to me and also fits into my current phase of playing aggressive melee assassins. He requires a lot of discipline, but can "man up" when used properly. When playing Thrall well, I feel like I am making a credible contribution to my team. That's why Thrall is one of my favorite heroes to play.
My favourite character in Heroes of the Storm is definitely Alarak. When I saw his
release trailer
facing Kerrigan I immediately fell in love. Watching his Hero Spotlight later on with his ongoing sarcastic comments and his new playstyle with target vectoring connected with me. After he got released I spammed him and got him to level 10 in roughly one and a half days to finally be able to play with the master skin, which still looks freakin rad. Alarak plays surprisingly similar to Kerrigan with his drag and burst combo but instead of stuns he offers a silence. The main difference is that he has a long range ability to poke backline heroes which gives him also his self healing. The fact that his W ability not only can pull enemies towards you but also push yourself away makes it unique and exciting. Combined with the option to have both ults at Level 20 makes him stand out compared to any other hero in the game.
Unfortunately, Alarak had a hard time with his lack of waveclear which pushed him out of the meta fairly quick. After being reworked he offered a lot more potential thanks to being able to increase his Sadism with kills and his level 13 Talents. He now rewards good play with steadily increasing damage. With his rework his builds also got a nice update and he got a bit more versatile in his talent choices which is really nice. Unfortunately as a melee hero he still is expected by many players to be the offlane where he has trouble against most other solo laners due to his lack of waveclear. But if you are able to draft him into a four-man roaming composition and good support he is so satisfying to play.
What bugs me the most when playing him is the fact that I don't know any bit of lore behind him since I never really played StarCraft and StarCraft 2 story modes and only played a few multiplayer matches for the RTS aspect.
My favourite hero, even though I don't play him as often these days, is Chen. It mostly stems from the first two PC games I ever played properly, Dota 2 and World of Warcraft. With Dota it's a bit more straightforward; Brewmaster was pretty much my favourite hero in that game and Chen has a similar playstyle and character.
For WoW, I pretty much started in Mists of Pandaria. Technically it was earlier, but it wasn't until MoP that I started raiding. So all the firsts I had, I had surrounded by the jubilant, brewed up, yet down-to-earth Pandaren monks—one of which would later become my main.
When I think of Chen, I'm reminded of all the excitement and fear I felt during that expansion. My jaw dropping seeing Elegon for the first time, being scolded by Taran Zhu for the Horde's recklessness, and the utter shame dying to Imperial Vizier Zor'lok's Attenuation… again.
I also can't forget to mention the impact Heroes esports had on me, particularly during BlizzCon 2016. You might not believe it, but there was a time where Chen was actually in the meta. Seeing him played professionally really inspired me to check him out, so with his unique brew-drinking mechanic and the beatdown he could give backliners, he quickly became my favourite.
I just hope I get to see him played on the BlizzCon stage again. Blizzard, please buff Chen.
My entry into HOTS was not the normal route of Warcraft, but rather just exploring the Blizzard launcher after purchasing Overwatch. As with most new players though, I did have a friend carrying me and helping me out, showing me what to do, etc. I was still in this early stage of wonder you get starting a new MOBA, looking at all of the champions and still marveling at all the different ways I was being killed.
I picked up Brightwing as my first champ (since I heard she was easy to play), and as good as she was, her kit remains solid but not flashy. So my friend suddenly pops up on Li-Ming and has this monster of a game, and on my end all I see is this character teleporting around throwing lasers and orbs and looking absolutely badass while doing it. To someone whose experience of HotS thus far was Raynor and Brightwing (and dying to Butcher many, MANY times), Li-Ming was like a very damaging light show. So of course she was my first expensive champion (since back then she was the highest price possible) and subsequently my favourite one for a very long time.
Admittedly, I was the kind of Ming that ran into the middle of the enemy team at first but nevertheless she was my tutor and my reason for playing for several years. To this day, she is one of my most played champions, and to be honest that initial wonder has never truly worn off. Everything about Ming shouts "look at me, I'm dealing damage", and I love that flashy style so much. My mains have shifted over time (RIP fish boi) but whenever I'm feeling down, nothing gets me back into things like a couple of games on the hero that taught me how to play in the first place.
Larkin, Writer
I don't exactly have a strong connection to a hero through the lore; I never really played WoW or any of the games in that universe. Indeed, the only Blizzard game I had played substantially before Heroes was StarCraft, and my first 100 games were with Raynor.
My first love was Sylvanas, for sure, but if I had to pick a single hero to go forward with forever, it would be Falstad. I remember the game on Cursed Hollow that I achieved rank 1 in Preseason. Everything about Falstad fell into place: his global strength, his scaling damage, the impact of his heroic.
Ever since I started playing competitively, the ability to control a fight, control the very tempo of the game with my positioning in the offlane and the use of Mighty Gust, not to mention his raw damage output, is something endlessly appealing to me. I love the skill-based nature of his 1v1s in the offlane, how often it is that people underestimate his damage potential, and how he can 1v1 almost anyone if they don't pay him due respect. I spent the last season as a main support, but transitioning back to the ranged flex role means I will be doing so on the back of Swiftwing, and I can't wait for that.
"My son, the day you were born the very forests of Lordaeron whispered the name, Arthas."
There are few characters in video game history that compare to the story of Arthas Menethil. Setting out in a quest to save his kingdom, the prince fell to corruption as he got ahold of Frostmourne. Eventually leading the scourge to take over the very kingdom he tried to protect, until finally becoming the Lich King by merging with Ner'Zhul. My favorite video game trailer of all time is without a doubt the
Wrath of the Lich King cinematic.
When I got invited into the Technical Alpha of Heroes of the Storm, Arthas was the first character I bought. It was amazing. Some of you will remember the power of Alpha Arthas. Incredible sustain, a lot of damage and excellent control of the battlefield. He was a real raid boss. Arthas and I won many battles together, and whenever I was having a bad streak with other heroes I always knew I could count with him to achieve victory once more. Time passed, and balance changes ensued, he lost a lot of his power but eventually a rework helped him regain his viability.I don't play as much with him anymore, but when I do I always have fun, I always feel powerful.
Much has been said about his model, to be honest I think it looks fine, only wishing Frostmourne had it's trademark runes. Arthas has good talent diversity and one of my favorite things is that he is excellent at locking down enemy heroes once he gets close to them. He definitely played a big part of why fell in love with this game. Heroes like him are what make this game special.
Share your favorite Heroes of the Storm memories with us too!