Well, well, well who saw this coming? No not Alliance beating HCE, that was expected even though HCE put up a better fight than we thought they would. We're talking about the fact that Tundra esports have thrown their hat into the ring as a contender for the last Major spot. They beat Liquid 2-0, a great show of strength. It wasn't easy and Insania, on Twitter, took responsibility for the loss but that's not the whole story. Tundra played well. Really well. And they're now tied with Liquid in the standings with a 2-2 record.
This is something that can cause a lot of drama in the EU Upper division in the last three weeks. Suddenly teams are fighting for more than a Major spot. There's now a risk of demotion. EU DPC just got a lot spicier and we can't wait to see who will succeed under the pressure.


vs.
Team Liquid
Tundra Esports
0
2
Game 1
Team Liquid (Radiant)
Tundra Esports (Dire)
Both teams must have come out of the draft feeling rather well of the heroes they were able to claim. Tundra snagged the KotL before Liquid could, preventing them from the same fate that HCE faced last week. Liquid's hero pool is deep, though, and wasn't really impacted by this as they were able to grab a lineup full of comfort heroes. Tundra, on the other hand, went for a more meta-centric draft but sprinkled in a Grimstroke mid at the very end. These lanes all looked winnable for both teams heading into the map.
And both teams played their lineups well, finding advantages in different lanes. Nine managed to get a nice solo first blood on Qojqva mid, effectively winning him that lane. Meanwhile Taiga and Micke did a great job zoning out 33's Beastmaster bot while Boxi managed to, roughly, draw top against Skiter.
The close game continued out of the laning stage but there was a feeling in the air of Tundra just being that little bit sharper today. A perfect representation of this was when 33's Hawk spotted a smoke in the midlane. It was clear that the goal for Liquid was to kill, or at least force a full retreat, from Nine. At this point the teams were neck and neck so defending mid would have been risky, even under a tower. So instead of buying into Liquid's smoke, and allowing them to run the game, they counter-smoked bot and managed to get a big kill on Micke's Morphling. An amazing call from Fata and it paid off.
After this movement it seemed like both teams entered a gentleman's agreement. They would sit back and the race to the first big item was on. At 15 minutes the items started drizzling in. A Eul's Scepter on Qojqva, Ethereal Blade for both Nine and Micke, and a Blink Dagger on Biver. The big item, however, was the Necrobook 3 on 33. The moment the Necrobook recipe was delivered, Tundra smoked up and barreled down the mid lane, where an unsuspecting Micke was playing just a few pixels too far forward. He could do nothing to defend himself from the control Tundra's lineup offered and fell without dishing out a single point of damage. And the Dire weren't done there. With Liquid's potential damage output being severely reduced, they push their advantage bot and claim two additional kills.
A case can be made here for Liquid making a mistake, not retreating when they saw Tundra continuing the assault but you can't blame them either. Qojqva had his ultimate up and Slardar has a lot of damage potential. In hindsight this could have been a better fight for Liquid. Earth Shaker blinked it with Ink Swell on him, meaning there was a lot of lockdown potential. Liquid split nicely but Qojqvas was still worried so chose to Eul's Biver. And this is what doomed Liquid in this fight. Saving the Eul's could've allowed Qojqva to grab one, if not more, exit kills in the main engagement. But that's easy for us to say, well after the fact.
After this, Liquid became scared. They seemed to be unable to secure any room on the map for Micke who at one point went for over a minute without hitting any creeps. Meanwhile, Skiter was happily farming away, extending his gold lead. Eventually, Liquid decided that they had to try to pull of a miracle fight if they wanted to win. They smoked out of their base but ended up losing three heroes for nothing in return. And that was the game over moment. The match went on but at this point it was just Tundra playing safe. Liquid could do nothing and GG'd shortly after.
Game 2
Team Liquid (Dire)
Tundra Esports (Radiant)
In the second draft, Liquid were clearly out to mix things up a bit. They cores they chose to go with weren't bad cores but it's not cores you think of when you think of Liquid. At least not over the last few months. Tundra, on the other hand, went for more meta cores in their draft but once agains threw in a curve ball with their last pick. This time it was Abaddon for 33. Aba isn't bad right now but hasn't been picked outside of China, where it's a very popular pick at the moment. And against a Batrider from Liquid it felt like a great pick. Just like with game one, both teams probably walked away fairly happy from the draft.
Once the game started we saw reversed roles in the midlane compared to game one. This time we saw Qojqva getting a big, early lead against Nine in the midlane thanks to a skill build focusing on Split Earth and Lightning Storm, with no points in Diabloic Edict. In both side-lanes the position 1's were able to farm fairly uninhibited by the offlaner. This could be seen as a small win for Liquid, as Batrider can flash farm much better than an Abaddon. Bat even have some kill potential even if you are down in levels. 7 minutes in, Liquid showed just that as they managed to take down three of Tundra's heroes in the bottom lane with a single rotation from Insania. But that advantage quickly turned into a disaster. Liquid became overly aggressive after the first kill and chased in under the tower. Since Nine wasn't getting much done in the midlane, he chose to TP in and managed to grab three(!) kills for himself. Nullifying the advantage Qojqva had built up for himself in an instant.
This was a pivotal moment of the game. It wasn't Tundra taking the lead but it allowed Nine to have more of a game. Micke and Qojqva were still farming really well in the two remaining lanes but the gold influx on Nine gave Tundra an in. They started slowly taking over the map, much thanks to some great recalls from Fata. They were seemingly everywhere. Even if the kills they got were, most often than not, on the lower value heroes on Liquid, they were still kills. At this point, the game also took a weird turn. Both teams started showing off some nerves. There weren't any huge mistakes but a lot of smaller ones. Liquid started being overly aggressive, losing heroes where it wasn't really necessary. However, Tundra compensated for this by becoming over-eager to claim those kills as they often chased Liquid for way too long, with way too many heroes. So the errors kind of offset each other and the networth lead indicator barely swayed.
At the 20 minute mark the game stood in the balance. Then some very nice play from Liquid's support duo allowed the team to claim key kills in two closely spaced out fights, giving the favorites the first significant gold lead of the match. At this point it was Liquid's game to lose. They barreled down the bottom lane, a few minutes later, and everything seemed to be going well. They claimed the first T3 tower of the game as Tundra was slightly slow to respond to the aggression. But, yet again, Liquid seemed to be off by just a few seconds. After the tower fell, the call was made to go for some extra kills and not back off immediately. And this resulted in them losing one hero too many for the push to have been worth it.
As both teams could feel how close the match was, we saw a period of calm. There were pickoffs here and there but it felt like neither team wanted to be the ones to kick off something big, waiting for that bit item. And that big item was an Aegis. The teams maneuvered around the Rosh pit, trying to claim as much territory around it as possible but neither team managed to secure anything past their side of the river. When Rosh spawned the tension was palpable. Both teams looked for slight mistakes in the others positioning. And it was Tundra who ended up striking first. Micke was just inches too far forward, and slightly separated from his team, between Rosh and where the T1 tower mid once stood. Tundra pounced and it looked like an ambulance would have to be called in... but not for Micke. Instead of Tundra locking him down until his death, Micke managed to get his BKB AND Sunder off as the rest of his team joined the fighting. After the dust had settled, Liquid walked away with 4 kills and having forced 2 buy backs. Losing nothing in return. Tundra was broken... or so we thought.
Those amongst us with good memories will remember Tundra's very first series of this DPC division. Against Team Secret they were seemingly down and out but came back thanks to a Divine Rapier and Giant's Ring on Skiter. This game, the Giant's ring wasn't really an option, as we were way off the 60 minute mark, so Skiter simply did the next best thing: the boy got himself a rapier. It was a last ditch attempt at a comeback and wow did it pay off. The next team fight, still centered around Roshan, was beautifully chaotic and we don't think just words can do it justice. So do yourself a favor and watch how it played out:
Twitch Clip (embed broken)
Liquid were caught off guard by the Rapier. They had no buybacks and suddenly Tundra were firmly in the driver's seat. For Liquid the name of the game was now delay, delay, delay. Try to find some sort of answer to a Rapier - BKB - Aegis Skeleton King. Try to find that little bit of farm on Micke that would allow him to compete with the insane damage output on Skiter. But there are two teams in a match. Abd Tundra knew that they could not waste time with an Aegis. They forced the issue on the bottom lane and, funny enough, it wasn't actually Skiter who finally finished Liquid off. It was a beautiful Will-o-Wisp/Echo Slam combo that very quickly decimated the health bars of Liquid, allowing Tundra's cores to sweep in and clean up the remains. Tundra had pulled off an upset and looked good doing so!
Series MVP: Fata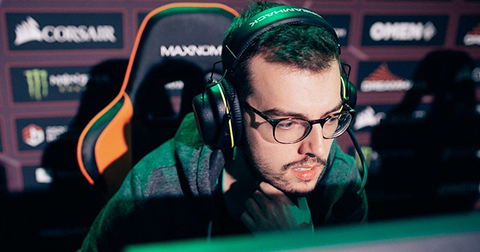 For a while we considered splitting this award between Fata and Nine. Both played some great Dota in this match but the mid-game power of Fata's KotL was at a level unmatched so far in the DPC. Yes, other teams and players have played the hero. And they've played it well. But not like this. Last week the casters said "You have to ban KotL against Liquid". Well we think that Tundra now deserves the moniker of "#1 KotL team".
Recommended game
https://www.twitch.tv/videos/898604187
Game 2 was an insanely fun game to watch. Both teams mixed in some slight inefficiencies with some amazing play and map movement. This might have been the most entertaining game in the EU DPC so far.


vs.
High Coast Esports
Alliance
0
2
5
4
3
2
1
1
2
3
4
5
<
<
At this point in the season, we feel like we can safely say that HCE is heading straight for regulation. Their loss to Tundra last week was the first nail in the coffin and their series against Alliance just confirms the fact that, sadly, they aren't as good as the other teams in the division. While HCE showed off some good tempo in the early-mid game of the first match, they seem unable to capitalize on the key kills they pick up. There is never any real increase in their gold lead following a kill and they fail to take objectives.
For Alliance, this was as straightforward as it gets. S4 and Limmp are starting to seem like a pair of players where you can stop one but not the other. Meanwhile Nikobaby farms in the shadows until he's far enough ahead to just roll over their opponents. It will be extremely interesting to see how Alliance will do next week against Tundra and Team Secret.
---
Writer: Julmust
Editor: OmniEulogy
Graphics: Julmust / DreamHack