There were doubters of what Team Nigma would be able to accomplish in the EU DPC league. The writer of this article included. Well during this first week they've certainly done their best to convert those doubters into believers. Nigma have looked great and today's victory over Liquid solidifies them as a contender for the #1 spot, yet again.


vs.
Alliance
OG
2
0
Game 1
Alliance (Radiant)
OG (Dire)
Alliance came out swinging with a strong laning stage in the first game. Beastmaster rarely loses lanes and when S4 plays him it's even less likely to result in a loss. Limmp is a midlaner that thrives when he gets to control playmaking heroes. Last week we saw what his Batrider could do against Nigma and this time it was his Puck that got the opportunity to shine. Complementing that with a Weaver, Earth Shaker, and IO mean that Alliance had pulled off a well-rounded draft. We wouldn't say that OG was straight up out-drafted but it definitely felt like they were on the back foot. Only one thing was clear, that both teams wanted to play quick. Or so it seemed. The first five minutes of the laning phase was reminiscent of what we've seen in most games of the EU DPC so far: kind of passive with neither team looking to make huge moves. Simply farm up your levels and when you get one or two mid-game items, you go. It's a race.
In game 1, that race was won by S4 and Alliance. 7 minutes into the game, he got his Necrobook 1. Alliance easily converted that into a kill on Midone and the top lane was lost for OG. And it wasn't like Midone was completely outlaned. He, roughly, matched the networth of his lane opponent. However, that also placed him 6th in networth amongst cores. A Beastmaster doesn't really care if he's 5th or 2nd in networth. Ember Spirit does. Midone did his best to keep being a neausenes in lane but after not one but two successful rotations from the Earth Shaker, his game was pretty much over.
OG isn't a team that gives up that easy, though. Even though they were down in kills, networth, and levels they tried to move around the map. But most of the time they lacked that little extra that would allow them to convert their nice map movement into a big kill. And that little extra is something that Midone could've easily contributed to if only he wasn't so far behind. The time "wasted" on these moves instead let Alliance's cores slowly pull ahead. The graph on the networth chart wasn't dramatic but it was enough. After just 27 minutes, OG was forced to concede.
OG can't have felt too bad though. For them, the first game was lost in the laning stage. Something that's definitely correctable.
Game 2
Alliance (Dire)
OG (Radiant)
Looking at the draft of game two, OG definitely must have analyzed their game 1 loss differently than we did. It's safe to assume that other teams, when put into the situation of having lost due to a struggling safelaner, would have prioritized picking that hero later in the next game. OG did not. We're not going to go into analysis of the draft, as we're not professional Dota captains, but we still think this question is valid: Could OG not have pushed Midone's pick to the 4th or 5th rounds of picks? Now they ended up in a situation where Alliance could counter their safelane hero. Which they did with a Timbersaw pick.
Thanks to this imbalance in the bottom lane, we saw more early action compared to game 1. S4 knew that he had the upper hand so he made sure to push his advantage time and time again. It didn't hurt his case that he was joined by Nyx and Handsken threw out some really nice stuns all through the laning stage. Credit should also go out to Midone. He did not have an easy laning stage but farmed really well. He fed first blood after 2½ minutes but that can be explained by a badly timed Thunder Clap by a neutral Hellbear Smasher. The unfortunate side-effect of this event was that S4 was now on equal footing with him in lane, pretty much allowing the Timbersaw to stand between the Riki and the creeps. Midone could only stand and watch as S4 pulled ahead in both levels and farm. So when the Timbersaw hit level 6, he had no option but to abandon the lane.
And, really, what's a Midone to do at this point in the game? It was game 1 all over again. He was playing the lowest networth core. This time on a hero that doesn't really jungle well early on. Still, it was his best option. So we saw a very sad Riki trying to get his networth up through small camps and whatever lane creeps he could get. Based off this, it might seem like OG had simply lost. Not the case. This time Ceb showed up big in the laning phase for OG and managed to keep Nikobaby's CS at a manageable level. OG also made sure that Alliance's mid-game rotations weren't as effective as in the first game. The one kill they gave up was an over eager Topson diving well past a tower for a support kill, only to donate his own life to the war chest of Alliance.
This also put both teams in an interesting position. For Alliance, Midone started becoming a problem. The Riki had a miraculous recovery after his horrific laning stage and had crept up high on the networth chart, again. Meanwhile OG had a Timbersaw sized problem. S4 went around the map as he wished and quickly claimed all three of OG's T1 towers. Interestingly enough, Alliance didn't make much of this space. While Midone had climbed the charts, Nikobaby struggled. Not something we see out of the Bulgarian that often. So even with S4's dominance, Alliance was struggling to create separation. And at minute 19 that failure came back to bite them.
Desperate to reclaim some of the map, Topson took a risk and slightly overextended in the midlane. Alliance, knowing the importance of the mid tower, decided to try to repel the threat. A move that, initially, looked to be the right one. Topson's health fell quickly as Limmp and S4 initiated on him. When Nikobaby, with a fresh Desolator, joined the fight it looked like this would be the moment Alliance won the game. Instead a nice save from n0tail and a stolen Chakram from Saksa prolonged Topson's life long enough for him to dish out some more damage. Enough damage that when Midone arrived — fashionably late — it was a straight clean up. OG had claimed three heroes while Alliance could only bring down two. Not a landslide victory but something to keep the match within arms reach.
This story kept on repeating itself for a while after. There would be a fight, Alliance would claim something but OG would ultimately come out ahead. Much thanks to Midone. He had finally gotten a game. Now he just needed to close it out. The road to victory wasn't straightforward though. OG were still down towers. And Alliance had a Nature's Prophet. And even though there's only one player left from that TI3 winning squad, the rat roots run deep in the organization. As the game started easing into a lull — and OG started picking off S4 like overly ripe fruit — fng realized the potential of his hero. While he couldn't be the carry, he could be the thorn in the side that OG definitely didn't need. He started pushing everywhere OG was not, with an uncanny ability to sniff out where OG was.
30 minutes in, the net worth was dead even and the game hung in the balance. Alliance was, maybe, slightly ahead thanks to having claimed two T2 towers but the effect was marginal. Still, Alliance had a Nature's Prophet. fng forced OG into a no-win scenario. OG could take a fight but for every kill they claimed, fng inched closer to breaking their high ground. They could TP someone back but then they were down a hero in the fight. This was peak rat doto. At this point, the frustration started to show on OG's play.
When n0tail was caught just outside of their base, OG dove in head first. An understandable reaction. The Nature's Prophet was here meaning that a win against Alliance here would be a "pure" win. A win that cost them no map control or high ground pressure elsewhere. What they had failed to consider was the downside of Shadow Demon's early demise. N0tail had no buy back which allowed Alliance to basically sweep the floor with poor OG and started barreling towards OG's high ground. Surely this must mean game. Here comes Alliance's big mistake. If they had taken the rax top and went straight for the tier 4's, the game might have ended. But hey, hindsight's 20/20. They still claimed half of OG's barracks. They had the biggest lead we'd seen thus far in the game and OG were almost out of options. "Almost" being the key term. Their one out was to end team fights much quicker than before. And how do you do that? Well with a rapier, of course! They just needed time. They were willing to throw a lot away to buy that time, something Alliance happily complied with.
So when the rapier finally came online on Midone the situation was dire. They had given away their last set of rax and Alliance had kept pushing. And pushing. And pushing. OG had just barely held on but they knew that there would be a light at the end of the tunnel. They still had hope. In the very first teamfight the rapier did it's job. OG, fairly quickly, claimed two kills and could go back in time to prevent catastrophic damage to their base. And even when backing, the rapier did work. Three buybacks from Alliance came raining in but the tide didn't swing back. Instead we saw a dieback from Nikobaby. In that one fight Alliance's margins had shrunk from "having to lose a few teamfights" to "one more loss, and it's GG". Would this be the first mega creep comeback in the EU DPC?
Sadly not. Because while OG farmed up their rapier, fng also got farm. And neutral items. So when OG tried to secure their rapier, via an aegis, Alliance's captain snuck into the base. While OG was busy trying to force Alliance to engage into them, he wreaked havoc. Alliance lost two cores but OG lost their base. A crazy game two had come to an end and Alliance solidified themselves as OG's kryptonite.
Series MVP: S4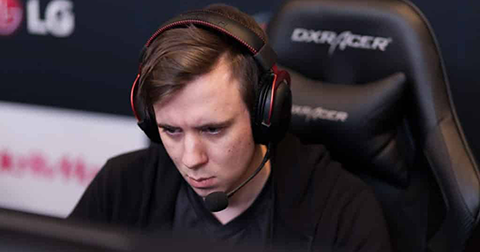 While S4's impact in game two was not as big as it was in game 1, there can be no doubt that he was the MVP of Alliance. He forced OG into an uncomfortable position in terms of Midone's impact both games. Game 2 may very well have gone the way of OG if Midone would have had a better lane. But we have to ask, what is it with Sweden and offlaners?
Recommended game
https://www.twitch.tv/videos/894625469
Game two. No question about it. Beautiful play from both teams. Tense as hell all the way through.


vs.
VikinGG
Team Secret
0
2
5
4
3
2
1
1
2
3
4
5
<
<
This is the match that we were hoping to be the real barn burner of the Saturday. VikinGG has previously been good at threatening the top teams and while it's rare, Secret have shown themself to be human from time to time. This is pretty much what we saw in game 1 of the series. It wasn't a game filled with kills but that doesn't mean it wasn't tense. There were plenty of aggressive moves, and almost kills (Nisha should be classified as a feline after the escapes he pulled off). The teams were also unable to open up a big networth lead. Until the 30 minute mark where Secret simply trampled VikinGG in a teamfight, taking the game roughly 10 minutes later. This was a psychological thriller of a game. In game 2... yeah let's forget that ever happened, shall we? Secret got their act together and won in 20 minutes flat.
---
Writer: Julmust
Editor: OmniEulogy
Graphics: Julmust / DreamHack