The artists formerly known as mudgolems actually had a good week 1, even if they didn't win against Team Secret. They showed that they are not to be toyed with. They wanted to build on it this series and we'd like to say that they did. It's another loss against a top team for them but they, yet again, managed to look good while losing. Still, Wednesday's matchup against HCE is going to be important for them. They can no longer look good in defeat if they want to stay in the top division.
For OG this was just another warm up match before their important clash versus Alliance on Saturday. They've now played the bottom two teams in the league. They've clowned around, dropped a game, but overall have shown good form. Topson's ability to play just about anything thrown at him is a big part of OG's success now when they don't have Ana to pull off his shenanigans.


vs.
OG
Tundra Esports
2
1
Game 1: Carnage
OG (Dire)
Tundra Esports (Radiant)
Going into the series, we saw both teams drafting fairly standard. Well if you exclude Topson's mid Clinkz. Which isn't crazy out there, just something we haven't seen a lot of recently. Bloodseeker, Ember, Nyx, Dark Seer, and Earth Spirit have all been popular selections so far in the EU DPC. Sprinkle some Juggernaut, a carry that always seems relevant, on top and you have a fairly standard match of pro Dota on your hands. Still even in a standard game of Dota there are some interesting ideas. Tundra showed off a combo we hadn't seen in EU, yet, as they went with a Nyx - Grimstroke support pairing. The idea is really potent on its own, Ink Swell the invisible Nyx and you have an almost guaranteed stun, but add a Bloodseeker onto your team and you get a big damage dealing silence on top of that. And with Bloodseekers laning toolkit, you can do it even earlier.
In the laning stage, that was definitely the combo that haunted OG. Tundra looked like they had practised these combinations a lot as they time and time again just ran at OG with the Ink Swell. It didn't always result in kills for them but it definitely resulted in a significant drop of HP on OG's heroes. However, even with this bullying around the map, Tundra struggled to really build off it. The kills were nice but they didn't really amount to any objectives. In fact, Tundra didn't even really claim any of the map after the kills. They got a good fight, backed off, and just farmed. There was no attempted invasion of OG's jungle, forcing them to play further away from rosh. A critical mistake from Tundra. Because as the minutes went on, OG's cores kept getting bigger and bigger.
At minutes 20 the carnage in this game really kicked off. We saw OG take a fight, only for Tundra to counter a few minutes later. We saw MidOne run in, late to a fight, showing off some scary play. Then he was the first to die in the next engagement but Tundra had to sacrifice all their cores for that win. The game had been hanging in the balance until this point but the 4 for 1 loss was more than Tundra could handle. OG grabbed the first significant lead of the match and never let go. OG 1-0.
Game 2: Game of Memes
OG (Dire)
Tundra Esports (Radiant)
OG has an interesting approach to pro-Dota. If they feel they are the better team they'll sometimes throw a curve ball during the draft phase and we all collectively shout "meme draft!". However, in a way that's a genius move from OG. They get to field test things they've had in the back of their heads to see if it works. It's reminiscent of the story of the Smash player KDJ who, when he was an up-and-coming player, would go to tournaments only to challenge the best players to money-matches. That way he knew they'd try their hardest. And that's the same thing OG did here in game 2. They wanted to try something out but in a scrim your opponents might just give up when the game's not really over. Or go full memes themselves. By pulling out these weird drafts in official matches, OG are forcing their opponents to play their best game against them. So if you're up 1-0, and you know you'll win a game 3, why not try something new?
That being said, we think that OG took it a bit too far with their draft in game 2 of the series. Now we love a fun draft just as much as everyone else but a five core lineup? And what is it with the pro teams obsession with trying to get Death Prophet support to work? It's almost insulting. And what's even more insulting is how close they were to pull it off. For the first 20 minutes of the game, there were few engagements that went the way of Tundra. OG, at worst, got even trades in the big fights but more often than not OG ended up slightly ahead. Not going to lie to you here, when OG won two big fights around the 20 minutes mark I turned off my computer. I thought this was done. OG's execution was just so much cleaner and even though the gold score was just about even, I did not see a way for Tundra to come back. Well, turns out I'm not as much of a prophet as I thought I was.
However, 28 minutes in Tundra got the miracle they needed. Or rather, their gameplan fell into place. Skiter finished his Basher, Nine his Aghs, and 33 had a fresh BKB. All these fresh items and OG heading into the pit meant that it was go time. It didn't look great at first as 33 got caught a bit too far ahead, allowing OG to just spam out every non-ultimate they had on him. His HP was falling rapidly and he could only get his BKB off with less than 20% HP left. This without Tundra getting a single hit on any of OG's heroes. And here's when you really need to praise Skiter and Nine. For most players, the immediate reaction would be to go save their Viper. Instead, they dove past their limping teammate and engaged on the juicy backline of OG: Ceb and Topson. After they claimed Topson they re-focused on Midone, who had chased after the Viper, and managed to secure that kill as well. All credit for that second kill goes to Biver. He had patiently been on the edge of the fight, just waiting for his moment to strike. As Midone tried a desperate retreat, he landed a hookshot. And not just that, his cogs were placed in such a way that they prevented Saksa from using Song of the Siren for long enough that they could secure the kill.
To add insult to injury, Tundra also managed to get a Rosh off that well coordinated strike on OG. All of a sudden they had an Ursa with a Basher, soon to be Abyssal, and an Aegis. The map was theirs. And Fata knew exactly how to move his team around to make the most out of this. They denied all of OG's attempts to force a fight on their terms. Instead they regrouped and initiated when they were ready. And once Tundra reached a 10k gold lead they didn't give an inch. OG tried every trick in the book to claw their way back into the game but Tundra wasn't going to let this one slip away from them. The series is all even at 1-1 and OG now had to show that they were that much better going into game 3.
Game 3: OG shows who's boss
OG (Radiant)
Tundra Esports (Dire)
The big story of the game three draft was the mid Grimstroke coming out of Tundra. Normally, that's something you would expect from OG as Topson is pretty much credited for coming up with the build. So you would think that Topson would also know how to play against it but in the initial stages of the match it didn't seem to matter. Five minutes in we saw Nine basically doubling the CS of Topson and almost claiming a kill. A very good start for Tundra... well in the mid lane at least. The other two lanes didn't go exactly as planned. 33 and Biver struggled immensely on the bottom lane and Ceb managed to basically tie top against Skiter's Wraith King.
We're not going to spend too much time on this game as it was a fairly straightforward win from OG who proved that they, in fact, were the better team. They knew exactly how and where to push Tundra to get the best results. Yes, Nine absolutely crushed the mid lane but if both sidelanes are lost, a win like that is often for naught. And that seems to be the MO for Tundra right now. They have one core at the top of the networth chart but it's usually followed by three opposing players. We can't read too much into this, though, as they've had the hardest schedule of all teams so far. That all ends Wednesday though. A loss against HCE and their fate might be sealed, even if we're only in the second week of this competition.
For OG, we have Saturday to look forward to. OG are historically bad against Alliance. But this is the DPC. No more online tournaments that doesn't really mean anything. No more excuses.
Series MVP: The Team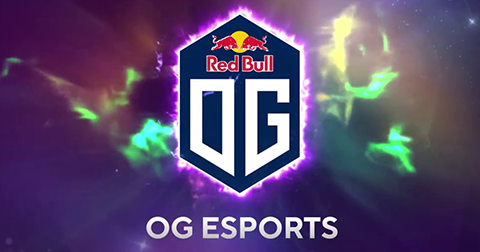 This is a total cop out. Yup, might as well admit it. We didn't know who from OG to pick so we're giving it to the team as a whole. All the players had their moments to shine in this series and they firmly grasped onto the opportunity. Topson had some clutch plays but so did MidOne. Ceb had solid performances in both wins but was fairly invisible in their loss. Saksa and N0tail both pulled off some nice support plays but nothing that really stood out over the rest. Everyone on OG played really well and that's why we can't single out a single player.


vs.
Team Liquid
High Coast Esports
2
0
5
4
3
2
1
1
2
3
4
5
>
>
They were out-gunned
Out-manned
Out-numbered, out-planned
They had to make an all-out stand
However they lacked the command
(The above poem was brought to you by Hamilton and the stomping HCE took from Team Liquid)
---
Writer: Julmust
Editor: OmniEulogy
Graphics: Julmust / DreamHack