There were doubters of what Team Nigma would be able to accomplish in the EU DPC league. The writer of this article included. Well during this first week they've certainly done their best to convert those doubters into believers. Nigma have looked great and today's victory over Liquid solidifies them as a contender for the #1 spot, yet again.


vs.
Team Liquid
Team Nigma
1
2
Game 1: Liquid pulls ahead
Team Liquid (Dire)
Team Nigma (Radiant)
It quickly became clear that Nigma had done their prepwork for drafting, coming into this series. On Tuesday we saw an amazing performance from Micke on Puck and Nigma was not about to be subjects to the same treatment. They opted to pick up the fairy dragon for themselves and, in general, go with a very early game focused lineup. Liquid, on the other hand, chose to field a more balanced roster. One that came online fairly quickly but had some staying power. Going into the game it was clear that Nigma would have to take a significant lead very early on in the game if they wanted to have a chance here. If Nigma hadn't crushed Liquid by the 15 minute mark, they'd be at a huge disadvantage.
And the plan worked. Just not well enough. At the 10 minute mark Team Nigma occupied the top three slots on the neworth chart and had a healthy lead built up. They'd managed to keep their two big cores, Puck and Bloodseeker, alive throughout the game while Liquid had lost both their cores twice. Still, even with this advantage Nigma wasn't in the lead by much. About 1,000 gold. Liquid minimized their losses everywhere on the map, meaning that the deaths they gave away didn't result in a significant gold swing to their opponents. Because they realized that to get all these kills, Nigma has to move as a unit, thus reqlinquishing a couple of creepwaves at a time.
And as the 15 minute mark came and went, Liquid started to pull ahead. They won a big teamfight in their own jungle and started collecting the items they needed. A blink dagger on Qojqva gave them initiation. A headdress on Insania for that little extra sustain on an already tanky lineup. And a hood on Micke rounded off the item timings, meaning that they were geared up and ready to go. And go they did.
In the 15-20 minute range, Liquid claimed a kill on every single hero on Nigma without giving much back in return. And it was all snowballing after that. We spoke about this in the recap of their series against Vikin.GG but we'll reiterate: based on what we had seen from them thus far, it has become clear that you cannot give Liquid a lead. Ever. You cannot let them edge you out for even a second. And it's not the usual breaking point of 10k gold lead. It's 3-4k gold lead. They've become masters of extending slight advantages to crushing defeats.
Liquid 1 - 0 Nigma.
Game 2: Nigma Strikes Back
Team Liquid (Dire)
Team Nigma (Radiant)
There is often a meta developed whenever two teams play a Best-of series. It's more pronounced in a Bo5 but it can be spotted in a Bo3 as well. And in this series it became clear as day. Nigma had gone in with a gameplan of rapid execution to overwhelm Liquid but was quick to move away from it when that plan failed. They went from having a Bloodseeker position 1 to a Medusa, a huge swing in strategy. But it was the logical thing to do. Liquid was more than prepared for your early-game drafts, so all credit to Kuroky for not being stubborn and shifting focus.
Liquid, on the other hand, did something we do not quite have an explanation for. Coming off a win like the one in the first game is bound to give you some confidence in yourself. That's not what we saw from Liquid's draft in game 2. Again, we're most likely saying this because we don't fully understand the dynamics of drafting but the last two bans from Liquid were perculiar. With Puck, Phoenix, Bloodseeker, and Medusa on the board it was pretty clear that Nigma was hunting for a position 5. Maybe a position 4. But Liquid's last two bans were both focused on typical mid-heroes (Void Spirit and Death Prophet). We started smelling an out-draft.
And going into the game that looming worry quickly became a thundering storm of concern for Liquid fans. It felt like Liquid was ourperformed in both sidelanes without Nigma having to break much of a sweat. Kuroky's Clockwerk play was on point in the laning stage, giving Miracle all the room in the world to just hit creeps while MC and and GH annoyed the crap out of Micke's Ursa up top. Thanks to some nice, quick, play from w33ha the toplane quickly became a bloodbath and Nigma scored seven unanswered kills, most which came in the top lane as they took over the game. And unlike in game one, they had a big core farming behind this immense pressure, meaning thaey could quickly build their gold lead to an unrecoverable state.
We won't spend much time on game 2 as there wasn't any really interesting bits in it to be honest. Nigma outfarmed and outplayed Liquid, evening up the series 1-1.
Game 3: Miracle denies a perfect game
Team Liquid (Dire)
Team Nigma (Radiant)
After reviewing the draft of game 3, we once again have questions. Nigma, just as in game 2, chose to go for a strat that can put pressure on their opponents while having one big core farming behind it. Basically a four protect one. Meanwhile Liquid... Liquid went for a last pick Zeus. Which puts Micke in an extremely tricky situation. Not only was he up against a Phantom Lancer, a hero often seen as a counter to Zeus, but he had to deal with a Nyx Assassin as well. If either of those two heroes were allowed to get even near him, chances are he'd be dead. Micke, basically, had to play the perfect game here for Liquid to stand a chance.
The laning stage of the game was an all around even affair. Liquid managed to grab a kill on the PL but one kill doth not a win make. A case can be made for Nigma as the winners of the early game, as they had two successful rotations mid. They didn't result in kills but meant a big loss of farming time for Liquid and they had to protect their Zeus more than once. All while Miracle was able to farm to his heart's content. Again, though, we'd call none of the events big enough to say one team clearly came out ahead.
The game was slow but entertaining as both teams were focused on getting pickoffs rather than having huge team fights. It actually took us until 24 minutes into the game before we saw the first proper teamfight but after that the game really took off. The first fight, in the Radiant jungle, went to Nigma much thanks to a fresh BKB on w33ha. However, Liquid wanted to punish this and chose to smoke and look for an engagement with the BKB on cooldown. After successfully doing so they won the ensuing fight and reclaimed the ground they had just lost. Much thanks to the fact that Micke, up until this point, had played the perfect game he needed. Still, there was this feeling that even though Liquid were ahead, and that they were great at "guiding" leads into wins, that all it'd take was a single mistake. And 32 minutes in that happened.
Micke got a nice pickoff on Mind_Control botlane, a good start. However, after this he tried to make sure that both him and Taiga could get away. Instead of just running straight back, Micke chose to stop and Lightning Bolt, hoping that he could get w33ha to back off. Little did he know that w33 was the least of his problems at this time. Coming from a slightly different angle, Miracle was doing his best Naruto run impression to get to the area and when Micke realized who was there, it was too late. Miracle successfully used his Abyssal Blade on the Zeus and got exactly where he wanted to be: in his face. Taiga did his best, trying to use Snowball to roll up to the high ground but terrible RNG meant that neither of them made it. On the back of this engagement Nigma took full advantage of the "save a buddy" syndrome and claimed four kills. The game was by no means over after this fight but it felt like the game had reached a tipping point.
And as with a double pan scale, even the slightest shift can swing the balance drastically either way. You would assume Nigma would be the benefactors of this swin bug in the spirit of this game, they were not. Another huge fight broke loose, this time in the Dire triangle. It all looked dandy for Nigme at first, as Miracle managed to get a quick pickoff on the Zeus but after that he got a bit ahead of himself. Instead of Phatom Rushing to his next target, the Drow Ranger, he used Doppelganger. This gave an opening to Boxi's Mars who claimed the PL's bounty with Arena. Smelling blood in the water, Liquid quickly finished off the rest of Nigma's heroes, claiming Roshan. At this point it looked like Nigma's back was broken. And in reality it probably was. At least close to it. They needed a HUGE play to reclaim all the lost territory. And, you guessed it, it happened in the very next fight.
Liquid took over Radiant's jungle, as Nigma smoked to try to find something to swing the momentum. A beautiful setup from Kuroky meant that both Insania and Qojqva were kept in place as the Elder Titan ultimate charged up. In a desperate attempt to save his teammates, Taiga blinks up to snowball but is immidiately hit by the ET ult as well as a silence from w33ha. Just as with all previous fight, this fight alone was not enough to outright win the game, Liquid still had a gold lead, but the pendulum had swung yet again. Micke, as the sole survivor, now had to play on a razor's edge for the next 80 seconds as neither him nor Qojqva had the gold to buy back. Unfortunately, for Liquid fans, he wasn't able to do so even half of that time. He showed himself in the midlane, trying to push out a wave. Miracle saw him and hunted him down. GG.
This was a hell of a game. A game that swung widely to both sides and had razor thing margins. And with a game like that, you want a draft that looked more like the one Nigma pulled off. A draft that was easier to execute. But Liquid fans shouldn't feel too bad about themselves. They almost pulled off a perfect game and that bodes well for the future.
Series MVP: The Maestro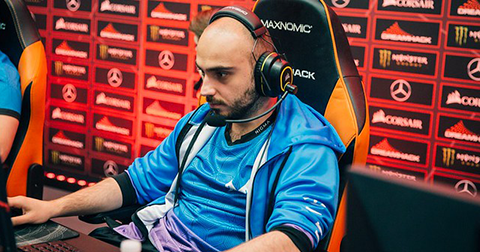 While he didn't have any massive plays once in the game, Kuro definitely was the MVP of this series based off this drafting alone. He came in to game 1 trying something new and wasn't stubborn about trying it again when it failed. In game two he drafted, and captained, a lineup that demolished one of the best teams in the region. And game 3... oh game 3. The second phase Phantom Lancer pick was a thing of beauty. It countered everything Liquid had picked so far and sent his opponents into disarray. If we were transported a few months back, when Kuro was still recovering from his surgery, we doubt that Nigma would have won this series. But with their captain back, so are they.


vs.
High Coast Esports
OG
1
2
5
4
3
2
1
1
2
3
4
5
<
>
<
The first matchup of the day seemed like a slam dunk for OG against the newly sponsored High Coast Esports (formerly known as Chicken Fighters). However, HCE stayed true to their old name as they put up quite a fight in this series. Funnily enough, their best performance didn't come in game 2, the game they actually managed to win. Game 1 is what they should bring with them as we get deeper into the league.
In game 1 OG got off to a strong start as Radiant, having all three cores at the top of the networh chart as the laning stage drew to a close and things looked dire for the Dire. However, after that the tides started turning as HCE showed off some well placed agression, picking OG off time and time again. This resulted in a scenario where OG owned the networth chart but it was HCE who got the big pickoffs, time and time again. At points, it seemed like the question was "when" Dire would surpass their foes rather than "if". Then a big mistake.
HCE managed to snatch kills on both OG supports on the top side of the map and Rosh was up for grabs. Charlie got a on the Troll Warlord and headed into the pit but just wasn't quick enough with his attempt. Rosh had roughly 30% HP left when OG started challenging and we entered a stalemate like situation. Neither team wanted to cross over the invisible line that divides the map just waiting for a positional mistakes from the other side. It became a mental battle. One that OG eventually won. After 30 seconds of pacing back and forth, Topson lands a two-man Tornado at the same time as Xibbe missed his roll-in, landing far behind where he wanted to end up. With their ranks in disarray, HCE had no choice but to go in, hoping for the best. Which only resulted in a lost team fight from which they could never recover.
Still, HCE showed off some impressive mid-game play and shouldn't be disappointed. OG was, and in general is, just that little bit better than them. That little bit better that separates a true tier 1 team from a team working their ways up the ranks.
---
Writer: Julmust
Editor: OmniEulogy
Graphics: Julmust / DreamHack