Beyond the Summit announced the 4th edition of the BTS Pro Series, featuring regionals for Southeast Asia, Americas, and Europe/CIS. The events will run between December 8th and 20th, with $125,000 worth of prize pools. The SEA and Americas regionals will start with a 8 team bo2 round robin, with the top 4 placing in the upper bracket and the bottom 4 in the lower bracket. The Europe/CIS will consist of 2 4-team GSL style groups, with a top 4 single elimination bracket.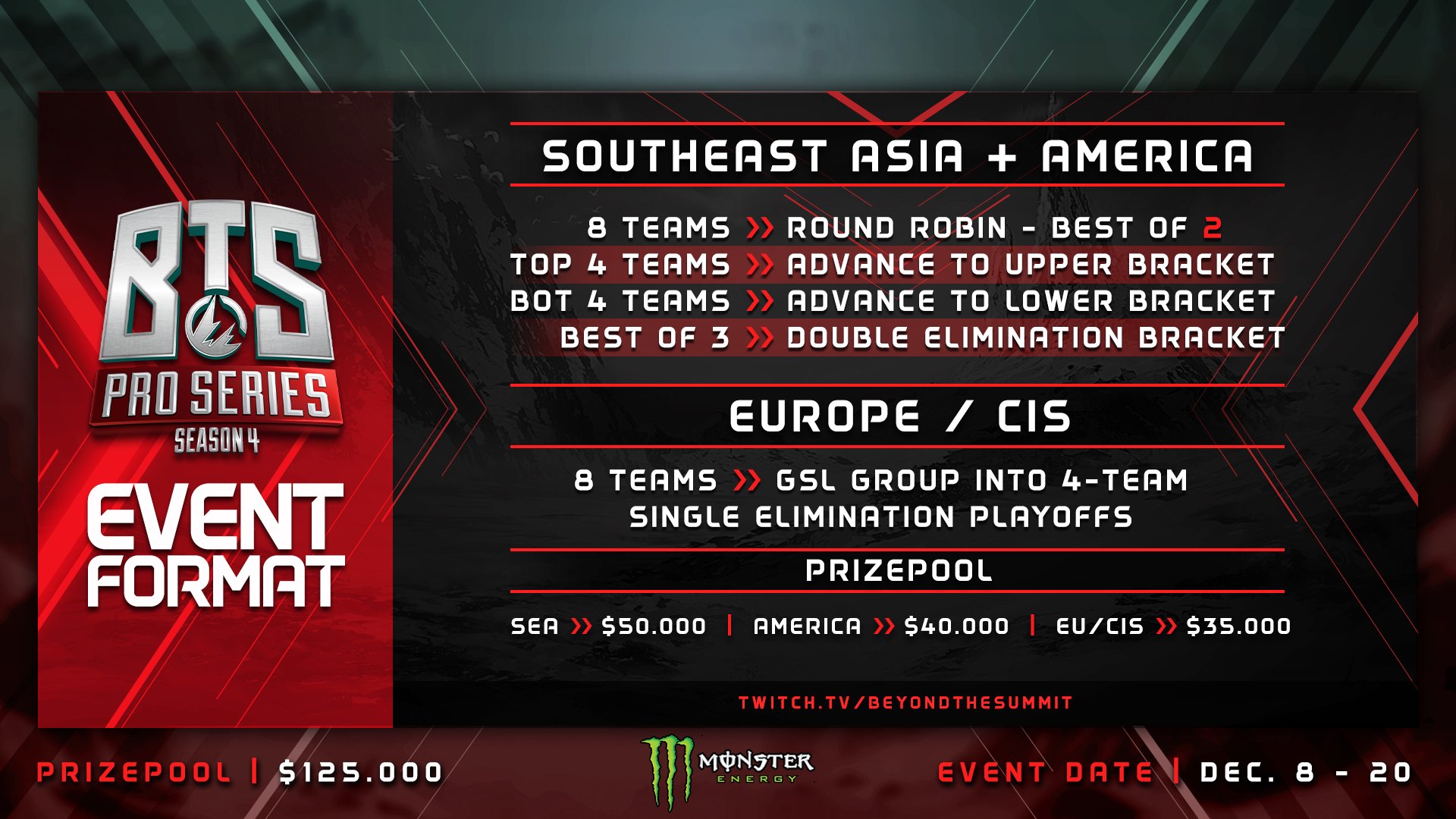 BTS Pro Series 4 format


The SEA regional will consist of Fnatic, Motivate. Trust Gaming, TNC Predator, Team Dog, T1, and Neon Esports. The Americas regional will include 4 Zoomers, 4 Fun, Beastcoast, Thunder Predator, Team Brazil, and Arkosh Gaming. Finally, only 4 teams have been announced for the Europe/CIS regional, consisting of Live to Win, Brame, Vikin.GG and Yellow Submarine.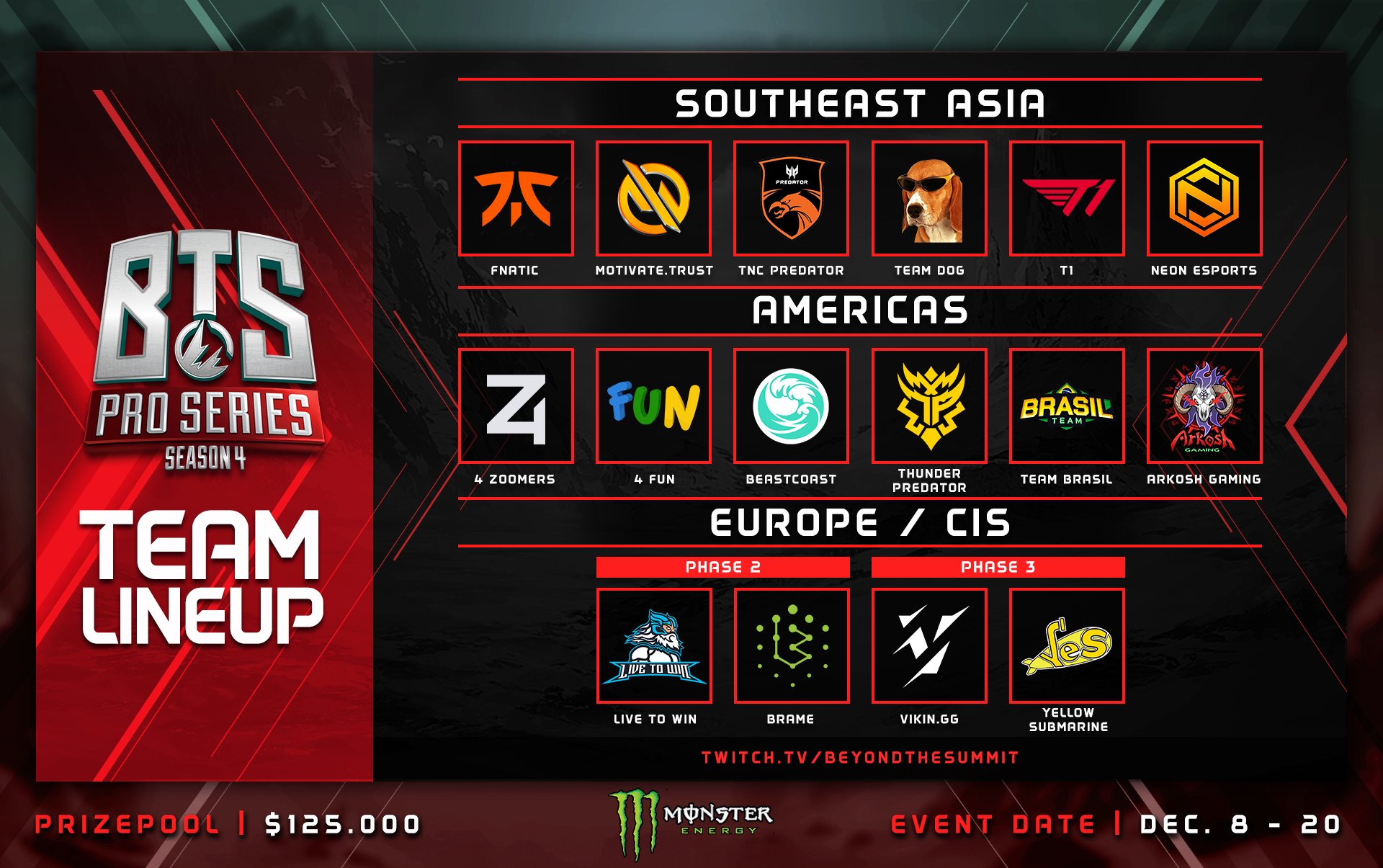 BTS Pro Series 4 Initial Invites
---