MoonMeander officially announced the disbanding of catJAMMERS, and that he would be taking a break from Dota 2 for an unknown amount of time. This comes after the recent news of Aui_2000 leaving the team and also taking a break, followed by KheZu's announcement that he would be focusing on streaming for the time being as he has been feeling drained from playing in North America. We were able to catch up with KheZu, who commented that we would be open to joining any worthwhile opportunities in Europe if approached.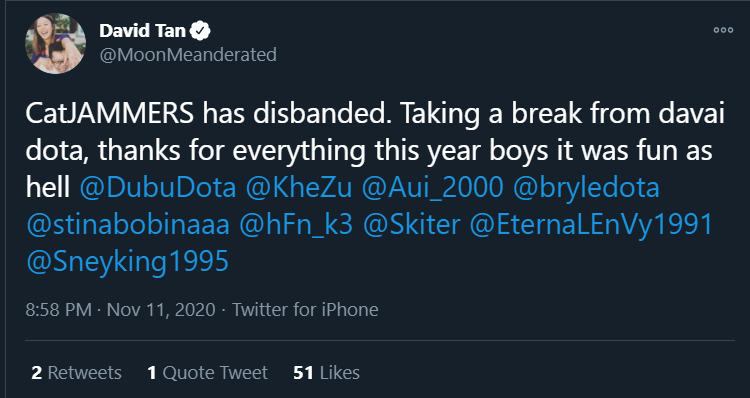 MoonMeander's tweet about their disbanding


This comes after a poor performance in the BTS Summit 13 Americas, where the team placed 7th, their worst result since the roster started playing together. This could also be driven by the uncertainty that looms over the North American scene, with half a million-dollar events consistently being held overseas, while the Americas only get a fraction of the pie. There have been no announcements for any upcoming events in the Americas, with more events being held for South American teams than North American ones. Hopefully, when the next DPC season is announced, we may see the revival of the dying North American scene.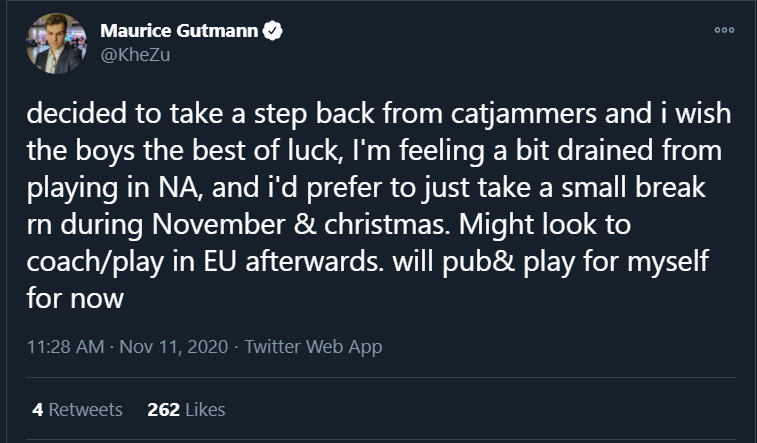 KheZu's announcement made before the disbanding
---