Just Error
SumaiL + former VP roster


The EPICENTER twitter officially announced "Just Error" would be the name of the new CIS stack including
SumaiL as position 2,
Solo as position 5,
RAMZES666 as position 1,
No[o]ne as position 3, and
Zayac as position 4. After the rumor mills speculated that SumaiL would be joining with former
Virtus.pro players No[o]ne, Solo, and RAMZES666, it has been officially announced that the stack would be playing under the name "Just Error" and include Zayac as their final player.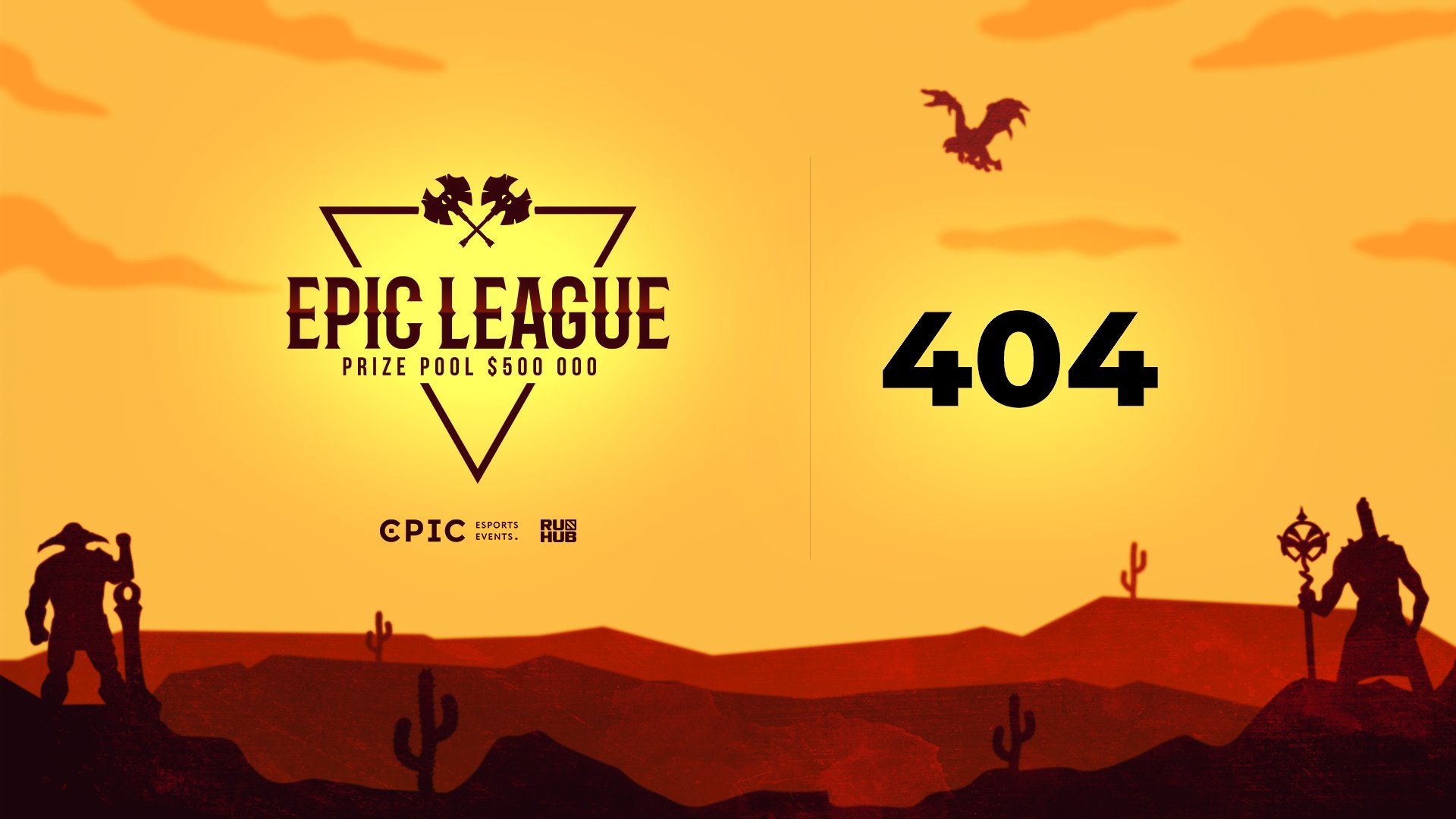 Official EPIC League Announcement


This roster has already been surrounded by controversy after first being leaked by
rOtK, when the deal for him to coach the new powerhouse Chinese team
4AM fell through. Later it was announced that the loser of the grand finals of the closed qualifier for the EPIC League would have to face up against an unknown invited team to win the final spot. Ben "Noxville" Steenhuisen raised his concerns before the announcement, that the loser of the closed qualifier finals would have to face up against a team that has 0 public games and could be at a heavy advantage. With Yellow Submarine being the loser of the finals, they will have to play out of their minds to stand a chance against the now most decorated roster in the CIS region.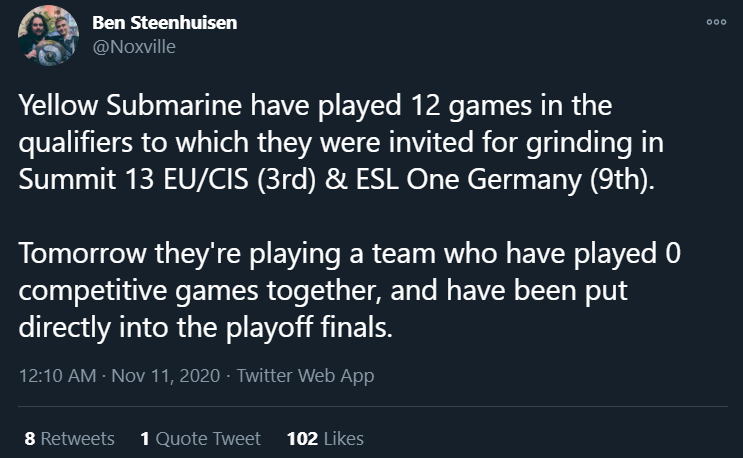 Noxville criticizing EPIC League's judgment towards the qualifiers
---
---